Diana and I have picked up the momentum with Tangra, our vegetarian Indian-Chinese dinner series inspired by the seasons and the cuisine of the Calcutta neighborhood of the same name.  Our original take on Tangra cuisine was recently featured in Edible Brooklyn.
To make room for the demand, we have shifted our operations to 61 Local in Cobble Hill to accommodate more guests. Our next 7-course dinner served with local ciders, beers and special non-alcoholic beverages will take place on September 20th and will be our last Summer installment of Tangra this year.
Our menu is always changing but to give you an idea, here is what we served at a past Tangra: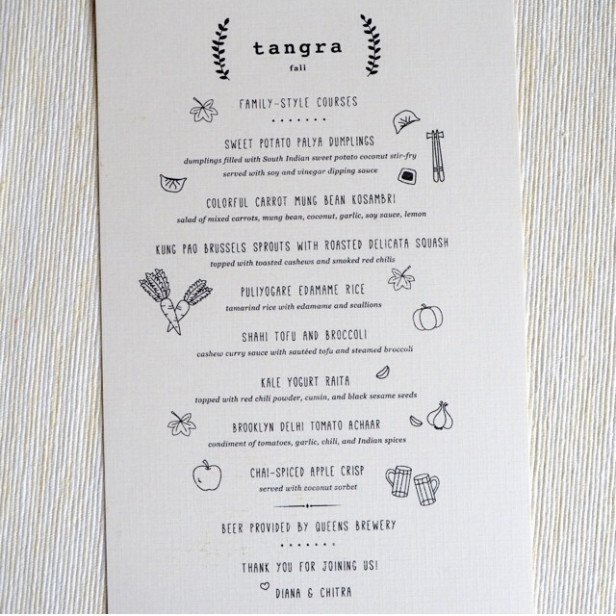 The venue, 61 Local is a special place for me in particular because they have been huge supporters of my achaars at Brooklyn Delhi. On their daily menu, they serve Brooklyn Delhi Eggs flavored with my roasted garlic achaar. Order them next time you're there!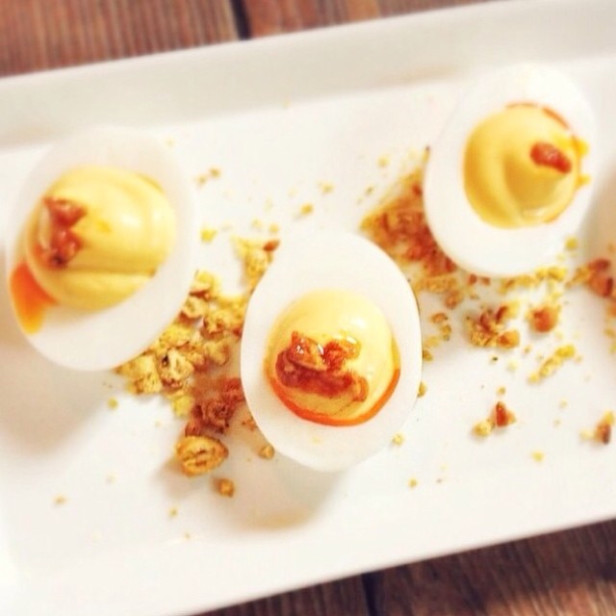 I'm offering a special 10% discount to ABCDs of Cooking readers so use promo code SPICY when you reserve your Tangra tickets here.
Tangra Endless Summer
When: Sunday, September 20th
Where: 61 Local, 61 Bergen Street, Brooklyn, NY
Buy tickets
Photo credits
Sweet & sour tomato chaat by Ethan Finkelstein
Brooklyn Delhi deviled eggs by Renee Baumann