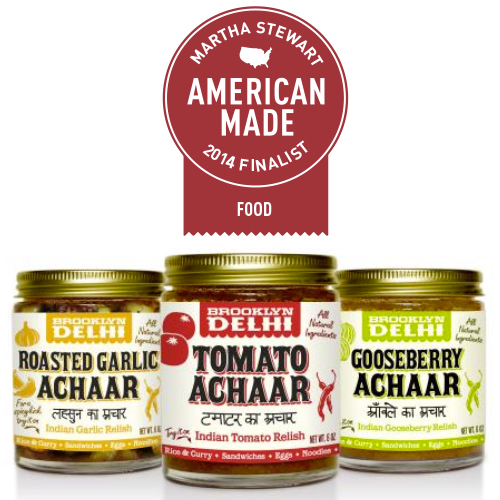 You may be wondering why this corner of the web has been somewhat silent recently…  well it's because this month, I got married to Ben, my partner at Brooklyn Delhi and now in life! Will post more about our wedding as soon as we get more photos back.
With so much happening, I didn't even get a chance to share this other exciting news! Brooklyn Delhi was selected as a finalist in the Martha Stewart American Made Awards, out of thousands of makers across the country. From the pool of finalists, 10 Award Winners will be named: 9 by the judges and 1 by the audience! That's where you come in…
You can vote for us here up to six times a day until voting ends on October 13th. Also, the most active voters each week will be entered to win a prize package valued at $200.
If we garner enough votes, we'll be awarded $10,000 to help us grow our business. Please vote for us and spread the word!
Update:  Thank you all for your votes. Unfortunately, we didn't win but am so thankful for all of your support!