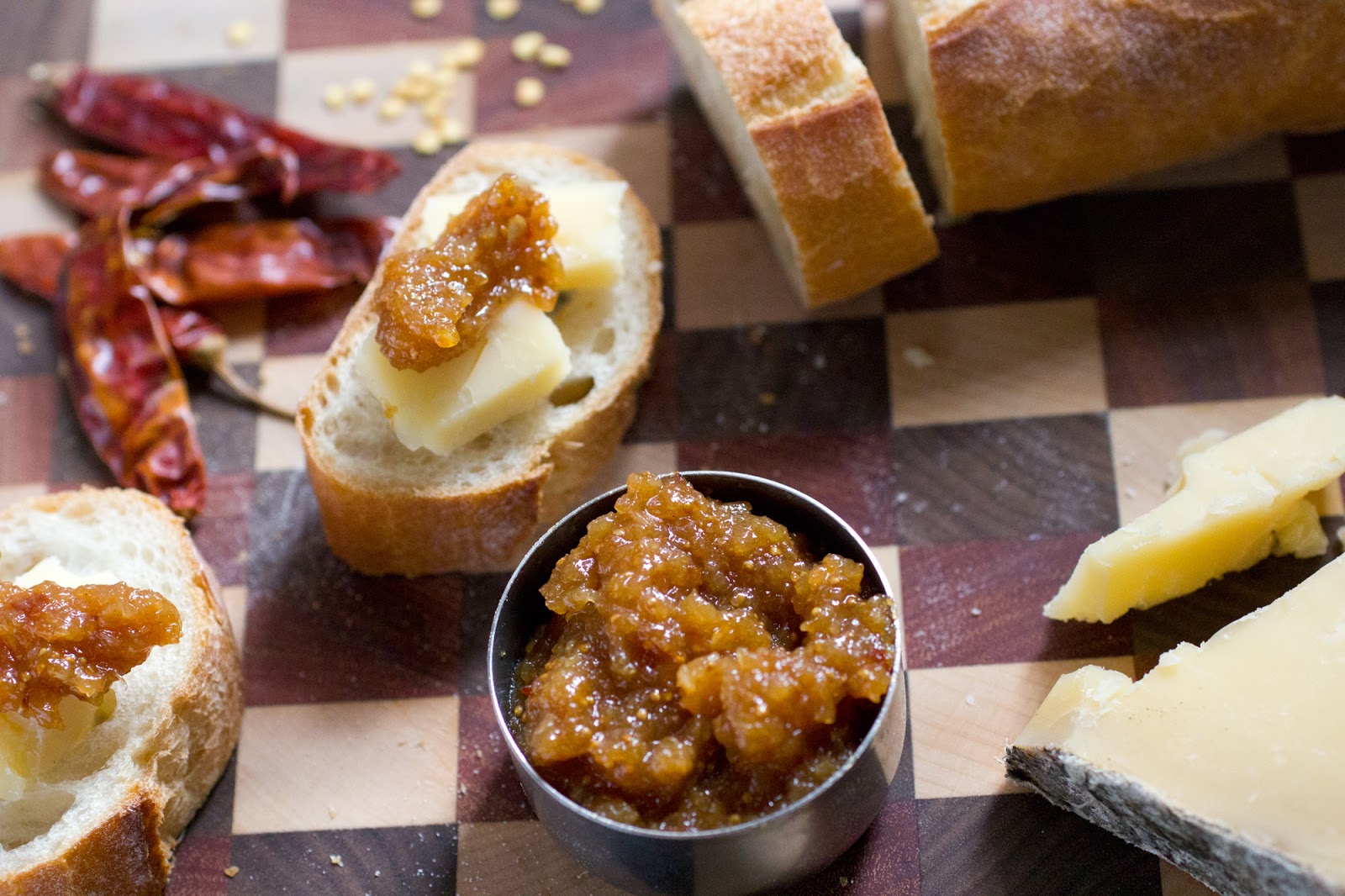 Chili fig jam was a recipe I came up with on a whim for the color-themed dinner I was invited to by friends
Erin
&
Clara
.  They've hosted several of these special events and each time the color assigned to the meal is different. Guests then have to get creative and bring food that is the specified color.  This time the color was brown. You can check out Clara's
site
 & 
Pinterest board
to see the colors of past meals.
This jam went off well so I made it for a brunch I hosted with friends, a dinner at my friend Cathy's house and then as a present for my Dad's 70th birthday and now I'm sharing it here!  The jam is quick to make and only calls for 4 ingredients: dried figs, dried red chilis, honey and lemon.  This is also a good way to make jam in the winter, when variety of seasonal fruits are scarce.
I'm a big fan of raw honey so that's the type of honey I used for the jam, but you can also use regular honey:
The jam is truly sweet and spicy, but you can vary the chili according to your taste. I've eaten the jam quite a few ways, but my favorites are served with a baguette and a sharp cheese like cheddar, mixed in with plain yogurt & sliced almonds or in a sandwich with plain old peanut butter.