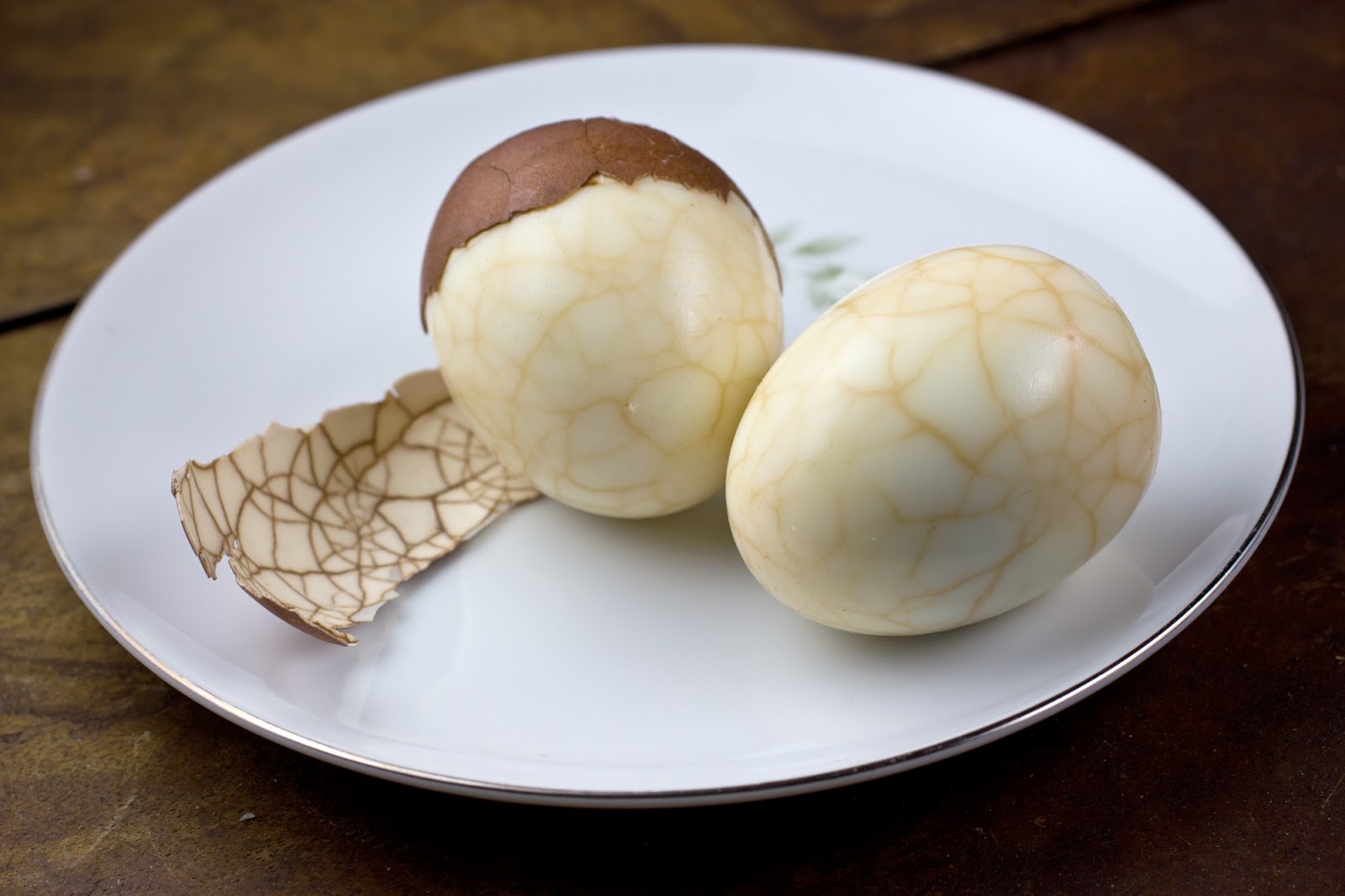 The Chinese Takeout Cookbook is written by my friend and talented chef Diana Kuan and is where I got the recipe for these beautiful marbled tea eggs. I have been inspired by Diana's work for sometime on her site, Appetite for China, where she is helping to preserve Chinese cooking traditions through her recipes.
Recently, she came out with her first cookbook (giveaway details below), which she wrote and photographed.  Diana is also an amazing photographer, what can't this girl do! I have already made several recipes from it, including her
cold sesame noodles
which are phenomenal.  What I like about Diana's book is that you can easily make many of the dishes vegetarian, and it's truly an education in the flavors and ingredients used in Chinese cooking.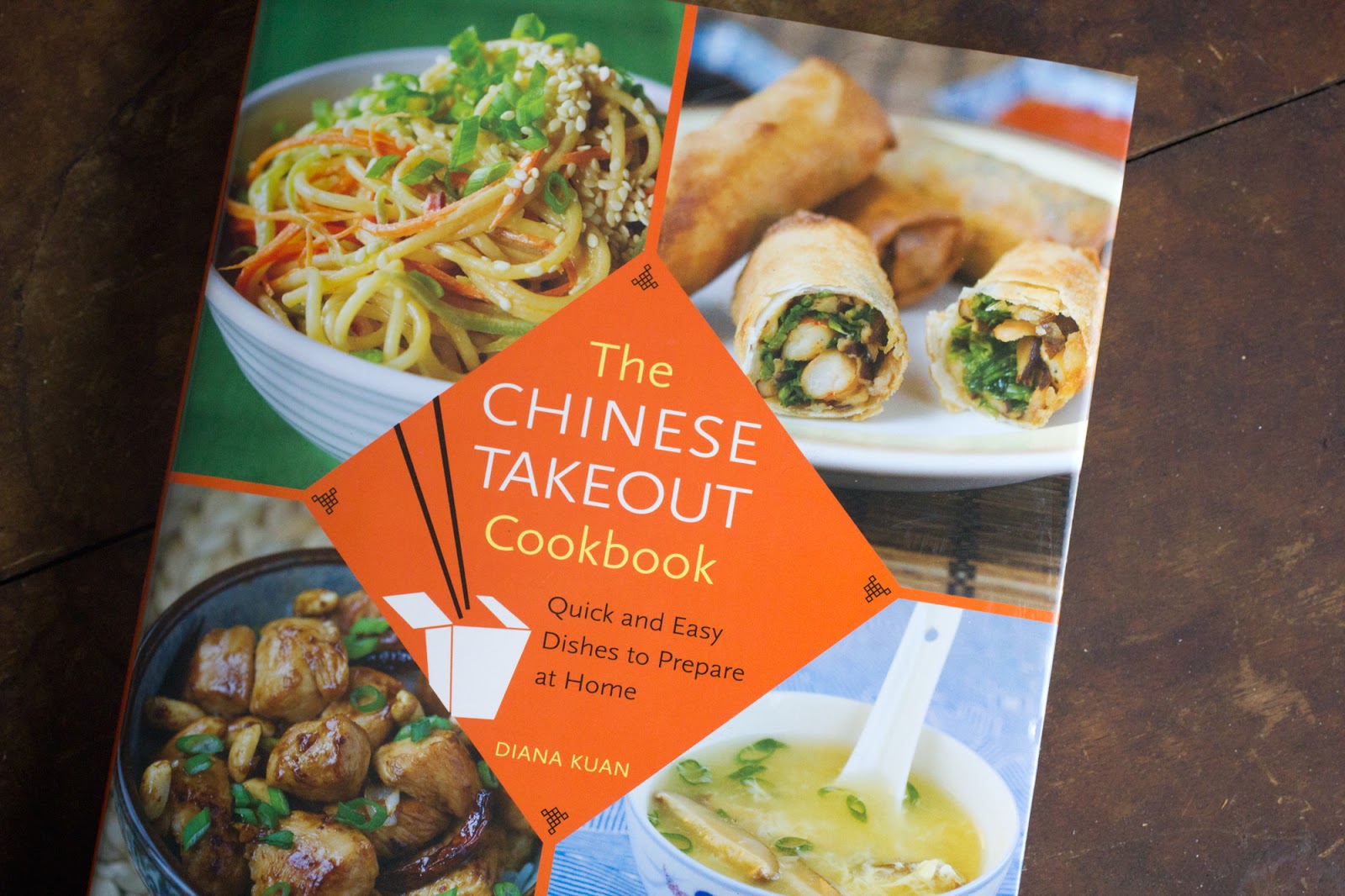 I chose to make the marbled tea eggs because 1) they look amazing and 2) the ingredients used to color the eggs reminded me of how I flavor my chickpeas actually in making channa masala with a tea bag and cinnamon. Diana's recipe also calls for soy sauce, brown sugar, star anise and black pepper and I added in a couple cloves too.  The coloring of the eggs gets more intense, the longer you cook them in the tea mixture.  I had limited time so mine are lighter than Diana's from the book, but still so pretty and tasty!
So funny though because not only are the eggs really cool to look at, the peelings are too and had a hard time throwing those away:)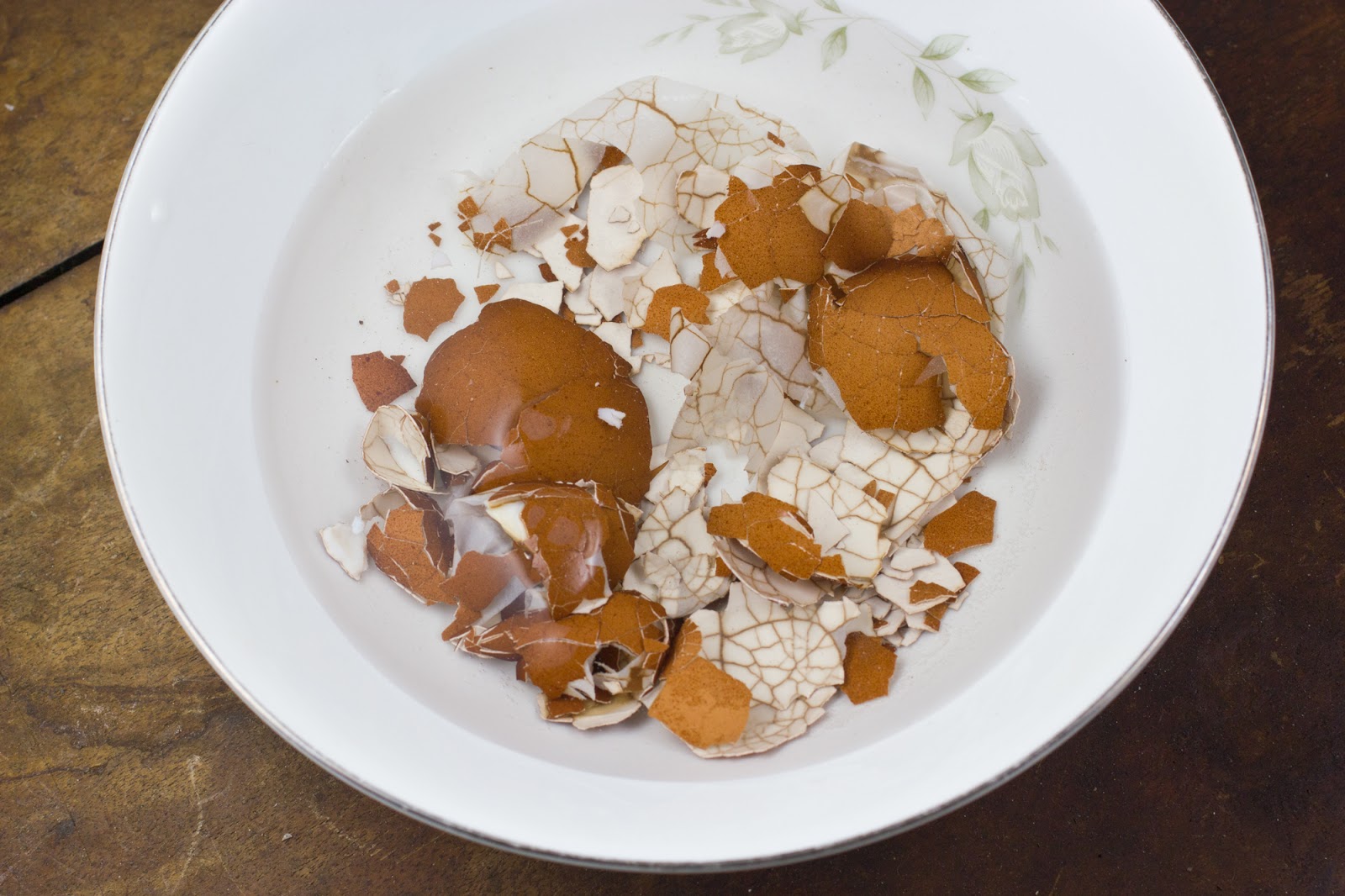 This is the first giveaway I'm doing on my site and I'm excited that it's for Diana's cookbook.  In order to be selected to win a free copy of The Chinese Takeout Cookbook, just leave a comment on this post with your favorite Chinese takeout dish.  I'll contact the winner by email.
UPDATE: The winner of The Chinese Takeout Cookbook is Nazneen! Congrats & thanks all for your comments. It was fun to read everyone's favorite Chinese takeout dish.
Marbled Tea Eggs by Diana Kuan
recipe courtesy of
The Chinese Takeout Cookbook
& video courtesy of
Appetite for China
Ingredients
6 to 8 eggs, any size
2 tea bags of black tea
1/2 cup soy sauce or tamari
1 tablespoon light brown sugar
2 pieces star anise
1 cinnamon stick
2 cloves (my addition)
1 teaspoon cracked black peppercorn (optional)
2 to 3 strips dried mandarin peel (optional)Method
Add enough water to a medium pot to cover the eggs. Bring the water to a boil, then lower the heat to simmer for 10 minutes, until the eggs are hard-boiled.
Remove the eggs with a strainer and run under cold water until they are cool enough to handle. Tap the eggs with the back of a butter knife to crack them evenly all around, being careful not to peel off the shells. Return the eggs to the pot.
In the same pot, add the tea bags, soy sauce, brown sugar, star anise, cinnamon, black peppercorns, and orange peel (if using). Add enough water to cover the eggs by an inch. Bring the liquid to a boil, then lower the heat to a bare simmer. Allow the eggs to simmer for 1 to 2 hours, longer for a more intense flavor and color.
Remove from the heat and drain the eggs, saving a little of the liquid to serve with the eggs if you choose. You can either peel and serve the eggs immediately or store them in the fridge for up to 4 days in a tightly covered container. Serve as a snack as-is or as an addition to rice or noodles.