My mom's palya recipe, which is a South Indian stir-fry dish, never gets old because I can apply it to so many different vegetables that are available around me.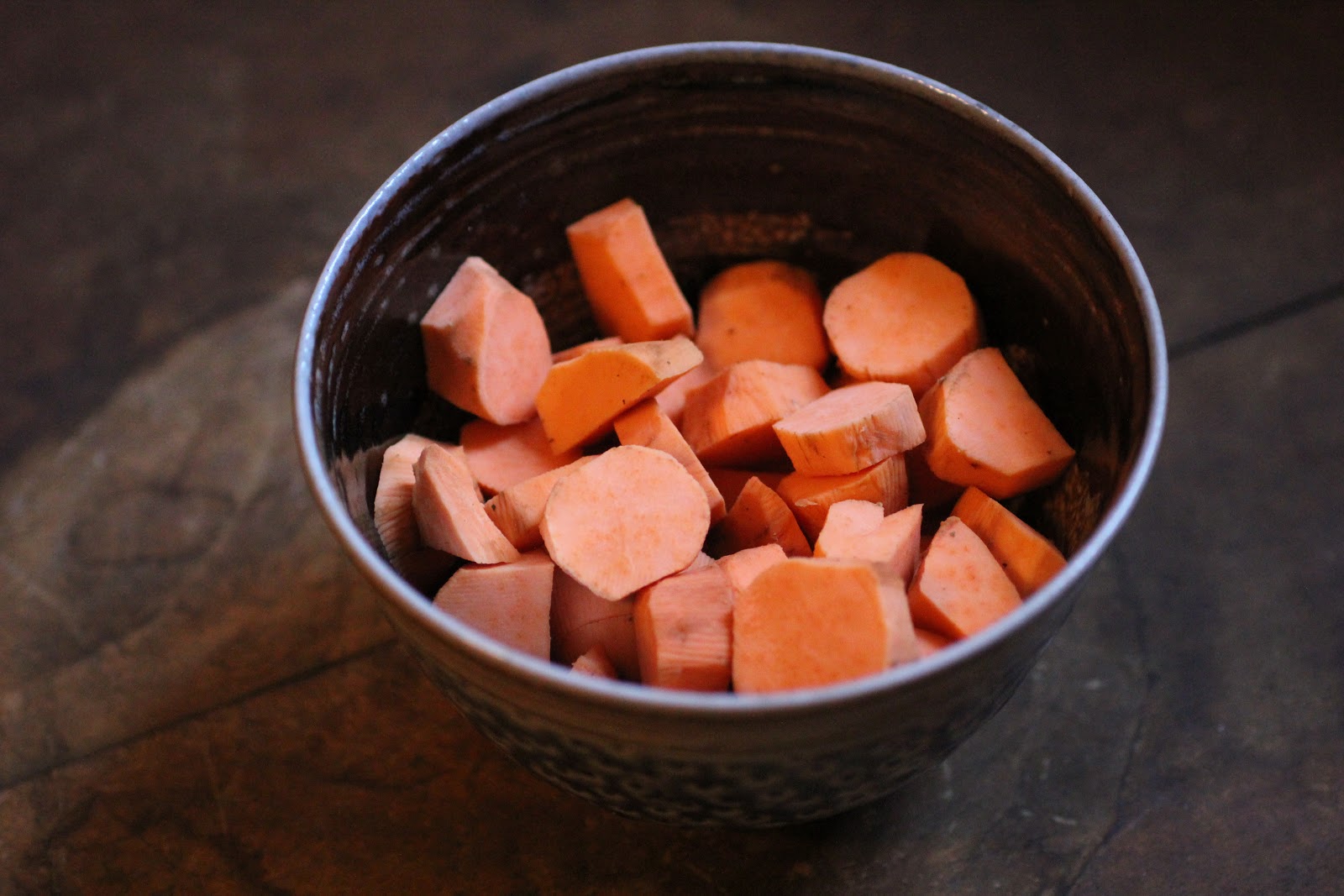 This time, I used sweet potatoes and mizuna, Japanese greens that have a peppery flavor and remind me a bit of mustard greens used in Indian cooking.  These greens are actually referred to as Japanese mustard sometimes so I'm not the only one that thinks that I guess…The leaves have a really delicate pattern to them, which is why I was drawn to them the first time I saw them at the farmer's market in Union Square. Since then, I have enjoyed making them and love combining them with potato, in particular.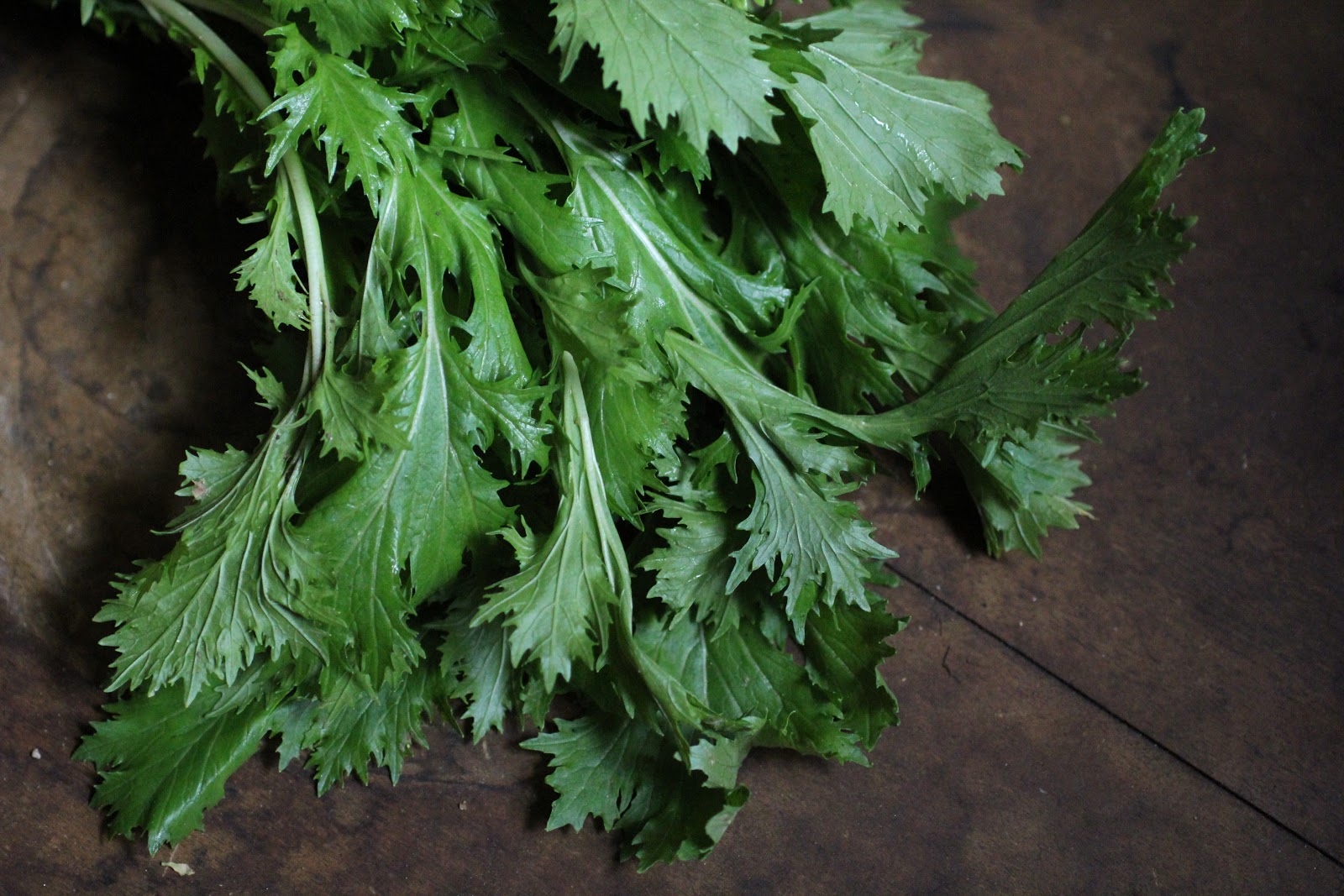 For the recipe, you fry up the sweet potato with mustard seed, dried red chili, curry leaves and hard lentils of urad dal and chana dal (below) which add a nutty flavor.  Then you finish it off with lemon juice and cilantro. I had some feta so I crumbled some on top and the flavors went really well together. If you want to make a vegan version of this recipe, you can mix in shredded coconut instead.
The reason why I like this palya recipe so much is because you can apply the same staple spices to what you have on hand and make something entirely new each time.


Sweet Potato, Feta & Mizuna Greens Palya
Ingredients
2 tablespoons oil
3/4 pound sweet potatoes, peeled, cubed
1 bunch of mizuna greens, leaves & an inch of stem chopped
1/4 large onion, chopped
pinch of asafetida (hing)
1/3 teaspoon turmeric
1 teaspoon black mustard seeds
1/2 teaspoon urad dal
1/2 teaspoon chana dal
3 fresh curry leaves
1 dried red chili, broken in half
few squeezes of lemon
1 tablespoon cilantro, chopped
2 tablespoons crumbled feta (or shredded coconut for vegan version)
Method
Under medium heat, warm oil in a pan.  Add pinch of asafetida and mustard seeds and shake up the pan. Put in the grad dal and chana dal.
Fry until the mustard seeds start popping and the other dals start to brown up.  Turn down the heat and throw in the dried red chili and curry leaves (the oil will spurt so be careful).
Add in the onions at this time and stir well.  Turn the heat back to medium. Next add in the turmeric and give a good stir. Cook the onions until translucent.
Throw in the sweet potatoes and cook until softened, but so they don't lose their shape. If they start to stick I sometimes add a little bit of water and lower the heat a little.  They will cook in about 15 minutes. Once they are cooked, stir in the greens and cook until wilted.
Turn off the heat and add in lemon and cilantro. Mix it up and top with crumbled feta.
Serve with roti, in a tortilla or on the side of scrambled eggs.