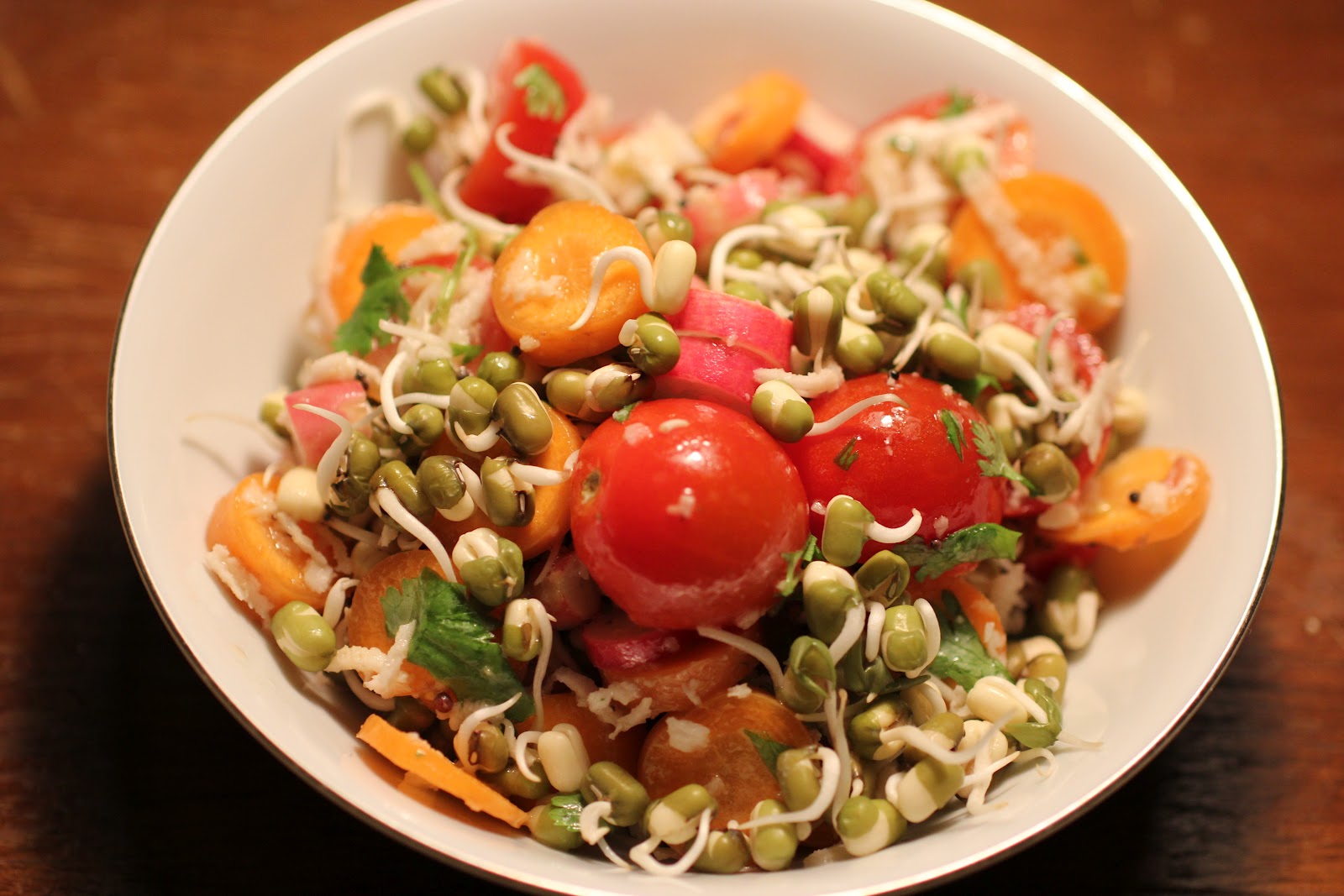 I grew up watching my grandmother and mother germinate moong gram, which are also called mung beans.  The sprouted beans are really hearty and delicious even on their own.  You automatically feel healthier just consuming them.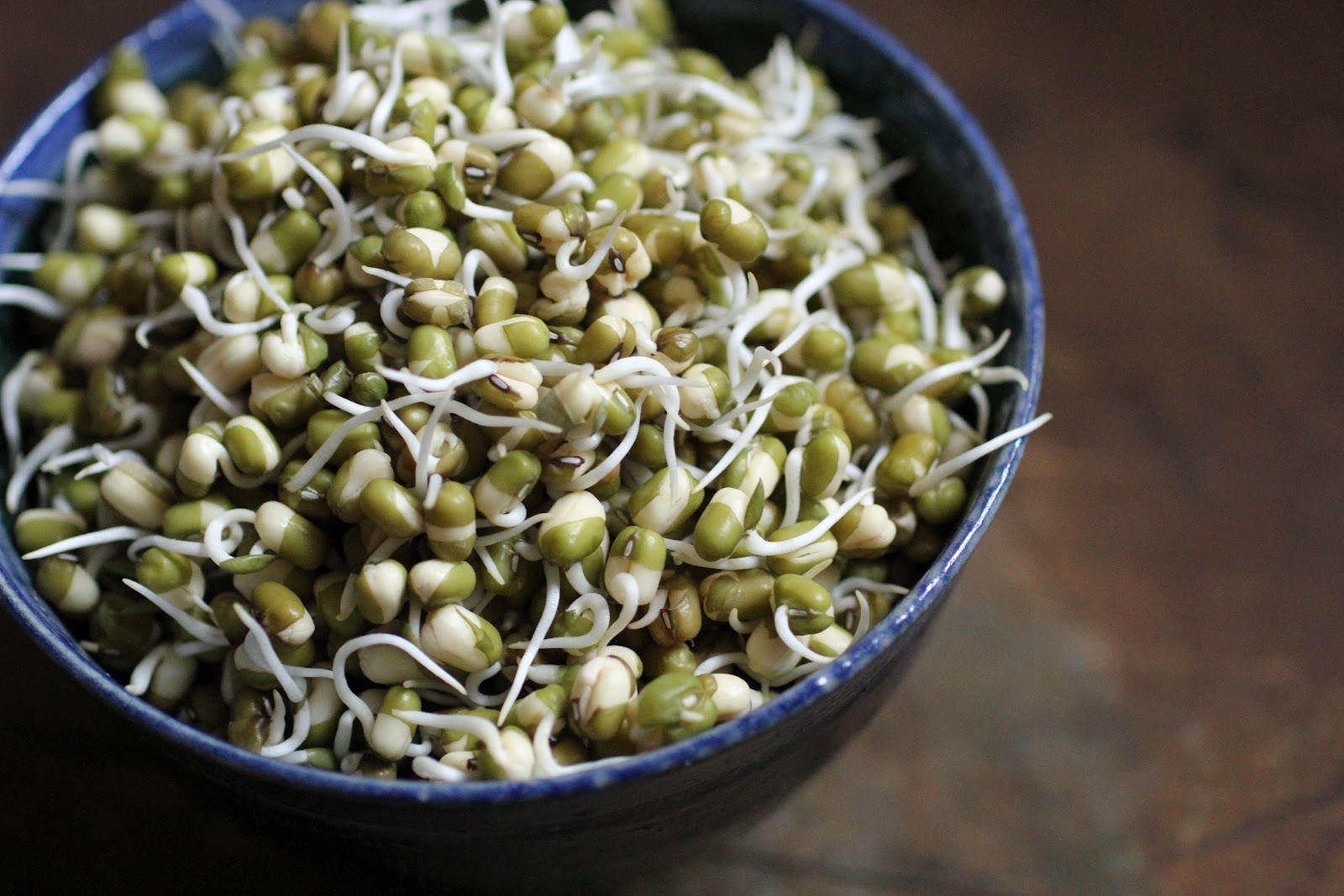 My mom puts them in a version of kosambri that she makes so I thought I'd try that out with these sprouts along with some of the vegetables I got in my farm share.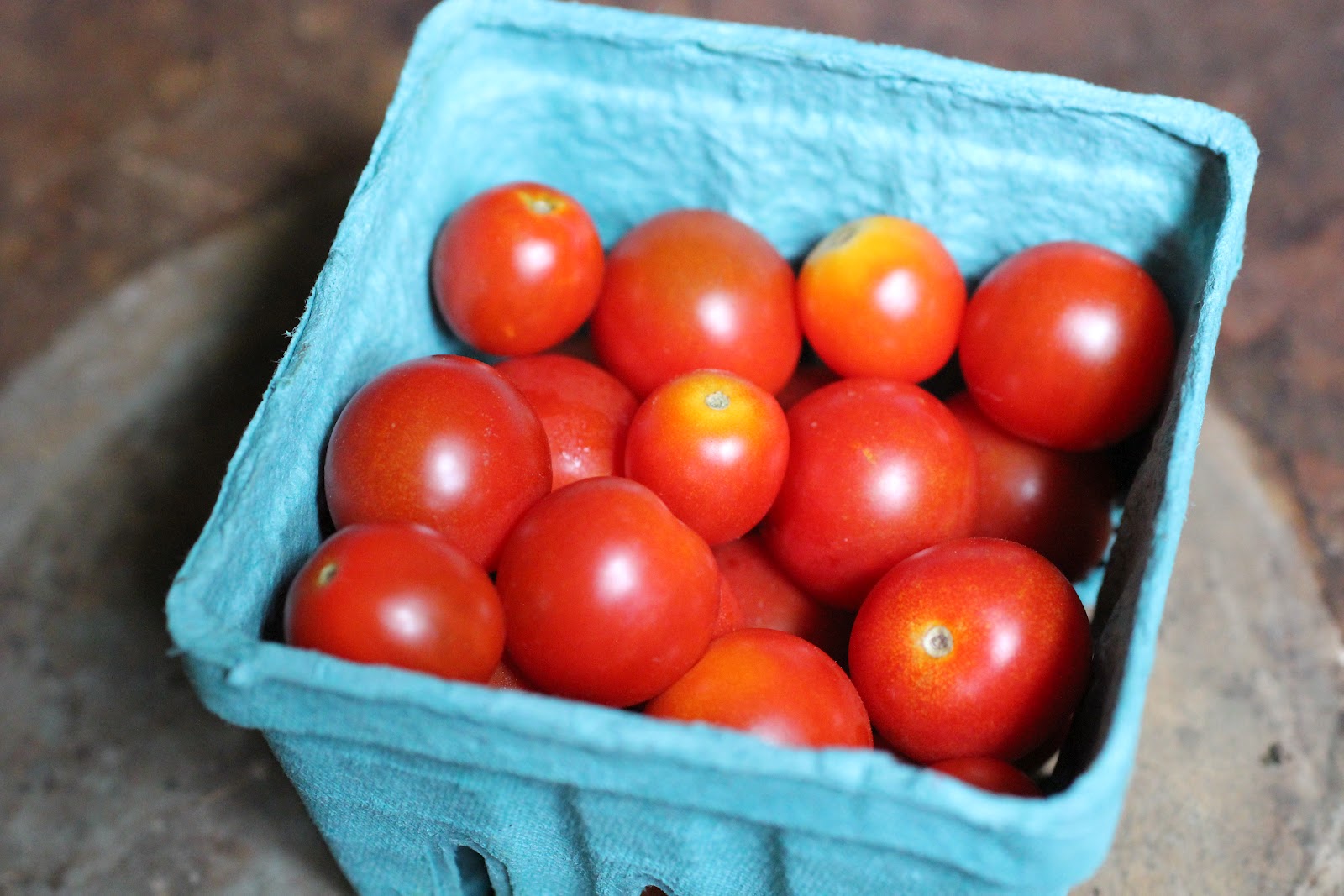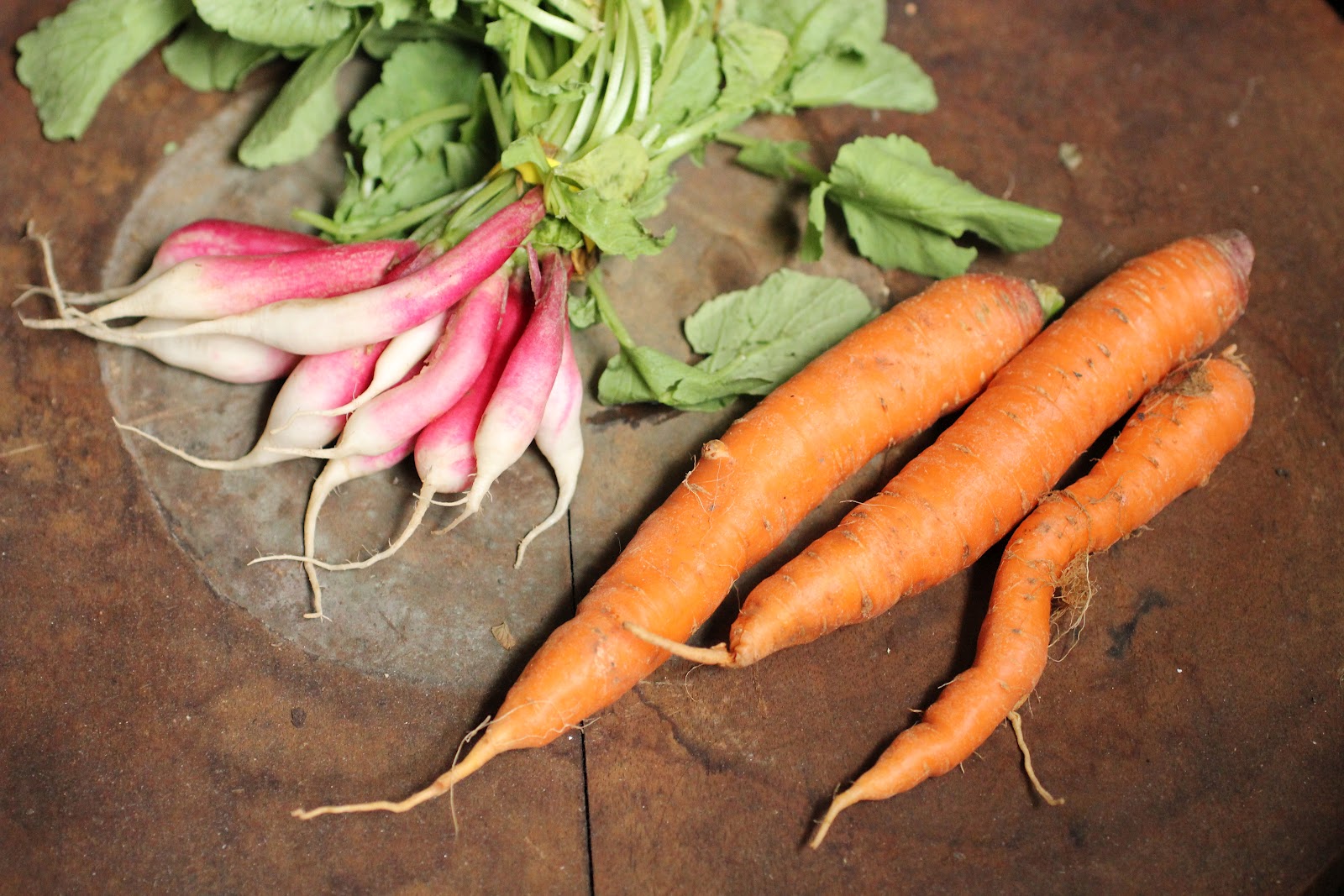 The germination process is quite easy, but for some reason it took me time to try it out myself. I think watching a bean actually grow a sprout may have made me think it was harder than it is. Now that I've done it once, it doesn't seem so daunting after all.
This is what moong gram looks like before you start the process.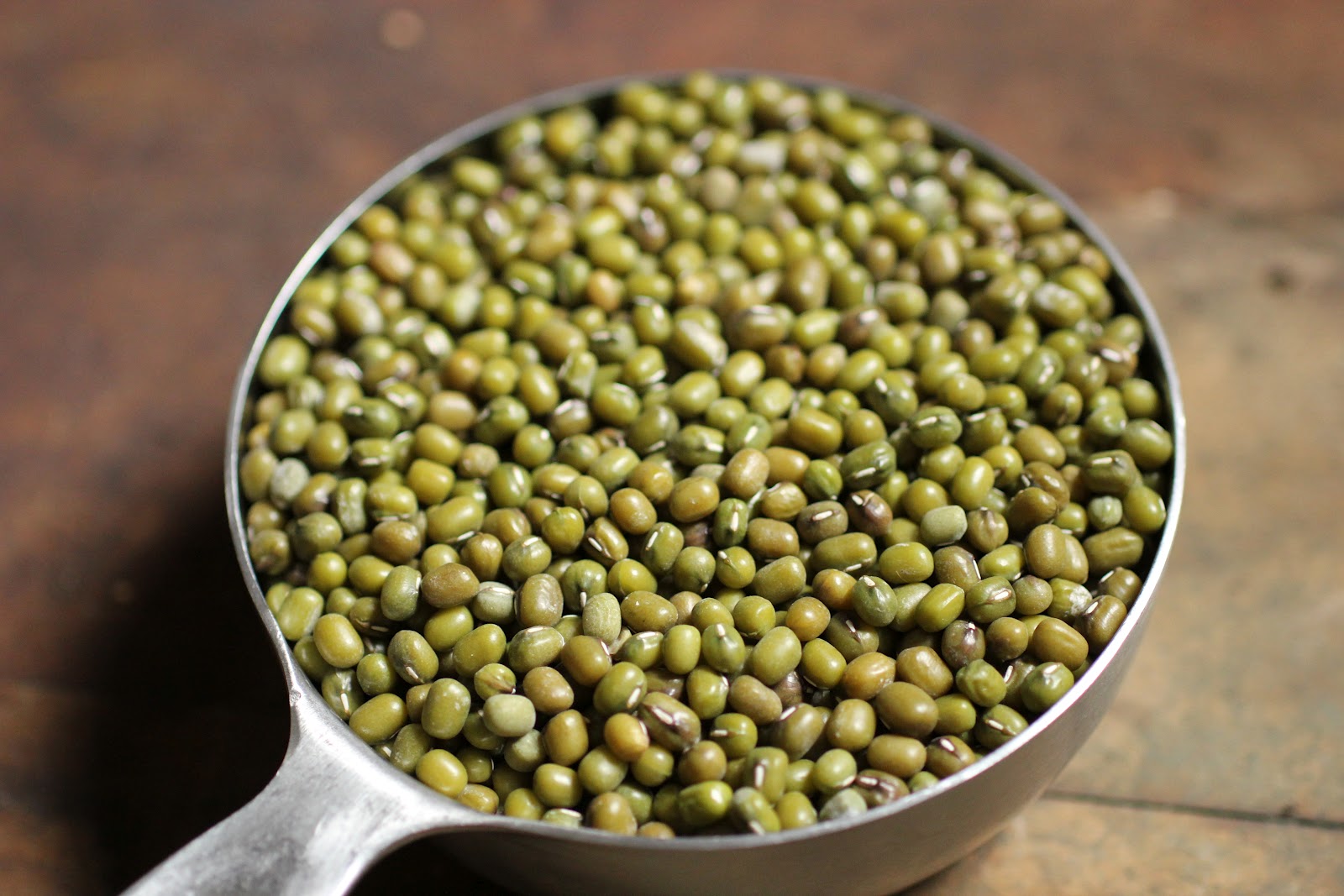 I soaked these beans in water overnight, making sure they were completely submerged.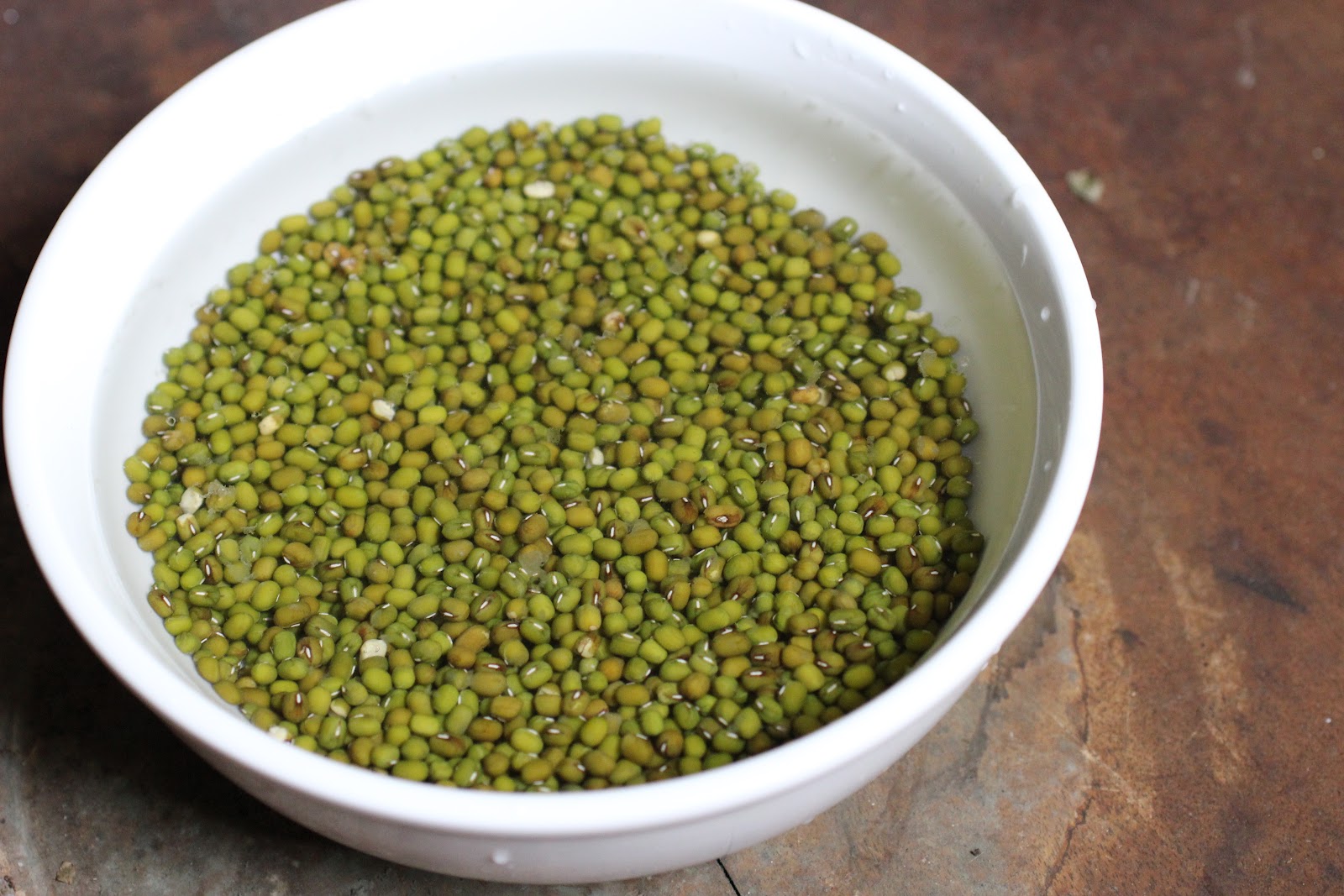 The next morning, I found that they had absorbed much of the water and plumped up like this.
Sprouted Moong Gram (Mung Bean) Salad
Ingredients
1 cup moong gram or mung bean with green skins (will make more than you need for salad)
6 large cherry tomatoes, halved
2 small carrots, peeled and sliced into 1/8 inch discs
2 radish, sliced into 1/8 inch discs
1 small red pepper, large chop
1 tablespoon oil
pinch of asafetida (hing)
1 teaspoon black mustard seeds
1 dried red chili, broken in half
3 fresh curry leaves
handful frozen fresh grated coconut
juice of half lemon
salt to taste
cilantro for garnish
Method
Rinse the moong gram and then immerse in water for over 24 hours.  On the next day, throw away the water and drain in a colander.  Pat the dal dry or leave it for a few hours to drain.  Put the moong gram in a covered dry dish (I use cheese cloth as a covering) in the oven with the light on overnight.  The next day, pick through and discard the gram that did not sprout or are hard.In a bowl mix in all your veggies and put as many sprouts in the salad as you wish. I like more sprouts so sprouts make up a third of my salad.
In a little pan, fry oil with mustard seed and hing. When the mustard seed starts to spurt, add fresh or dry curry leaves and dried red chili. Stir for few seconds until coated with oil.
Pour this oil mixture over ingredients in bowl and mix.
Add lemon, coconut, cilantro and salt and mix well.