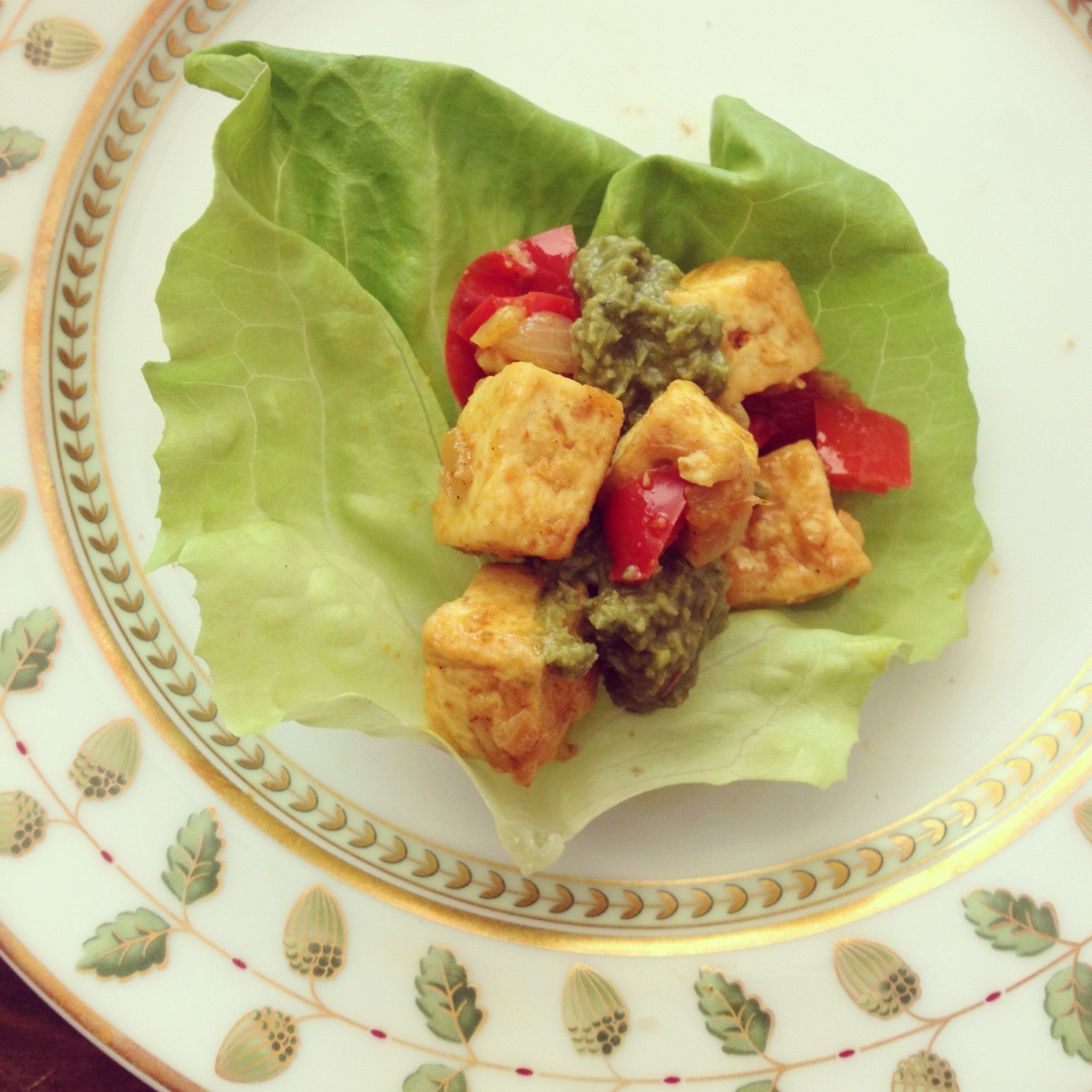 For some time, I've wanted to make an Indian recipe using lettuce wraps and the opportunity showed itself on Sunday! I remember the first time I was introduced to the idea was at Koryo, a Korean restaurant in Berkeley that my friend Mia had taken me to.  The concept is quite foreign in Indian cooking so I thought it would be fun to try it out.
My friend Lauren (whose beautiful plate that I want to steal is above:) had invited me over on Sunday and asked if I'd bring an appetizer; the challenge being though that there were a number of dietary restrictions in the group: no milk products, no gluten, no nuts or avocado.  I'm always happy to accommodate dietary restrictions because I've been a vegetarian all my life and know how it feels when you can't eat something so I was excited to come up with something that everyone could enjoy.
When thinking about what I could make, the idea of lettuce wraps popped in my head. I had just learned that tofu usually has gluten but this one brand,
Nasoya
makes gluten-free tofu so I decided to make my
curried tofu curry recipe
and a chutney out of the basil that I just had gotten in my farm share.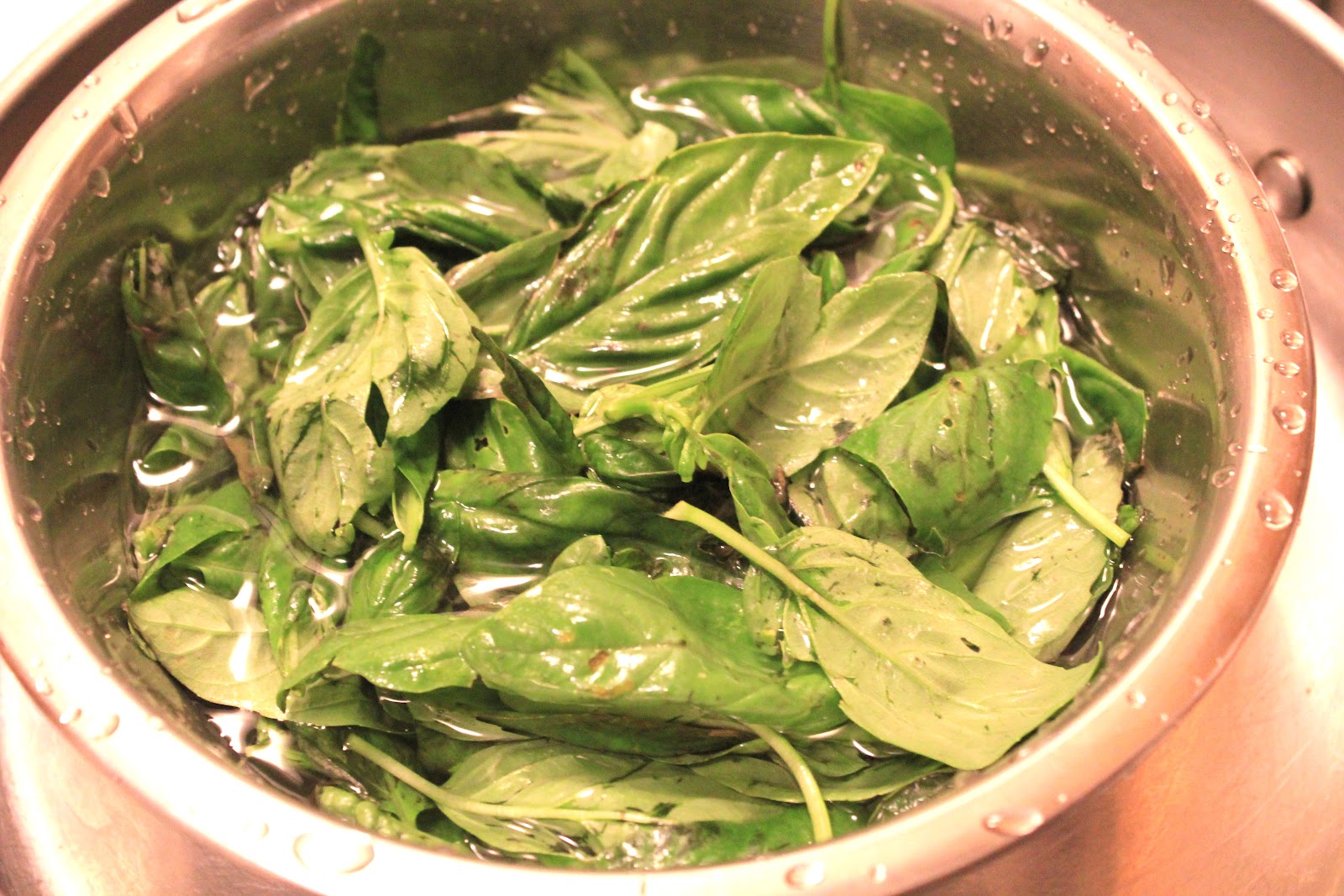 Basil is not usually used in chutneys, but thinking of how well basil and coconut go in Thai food, I made up this chutney recipe using the leaves, coconut, lemon and ginger.  I'm happy I did because now I have another alternative to pesto when I get basil leaves in my farm share.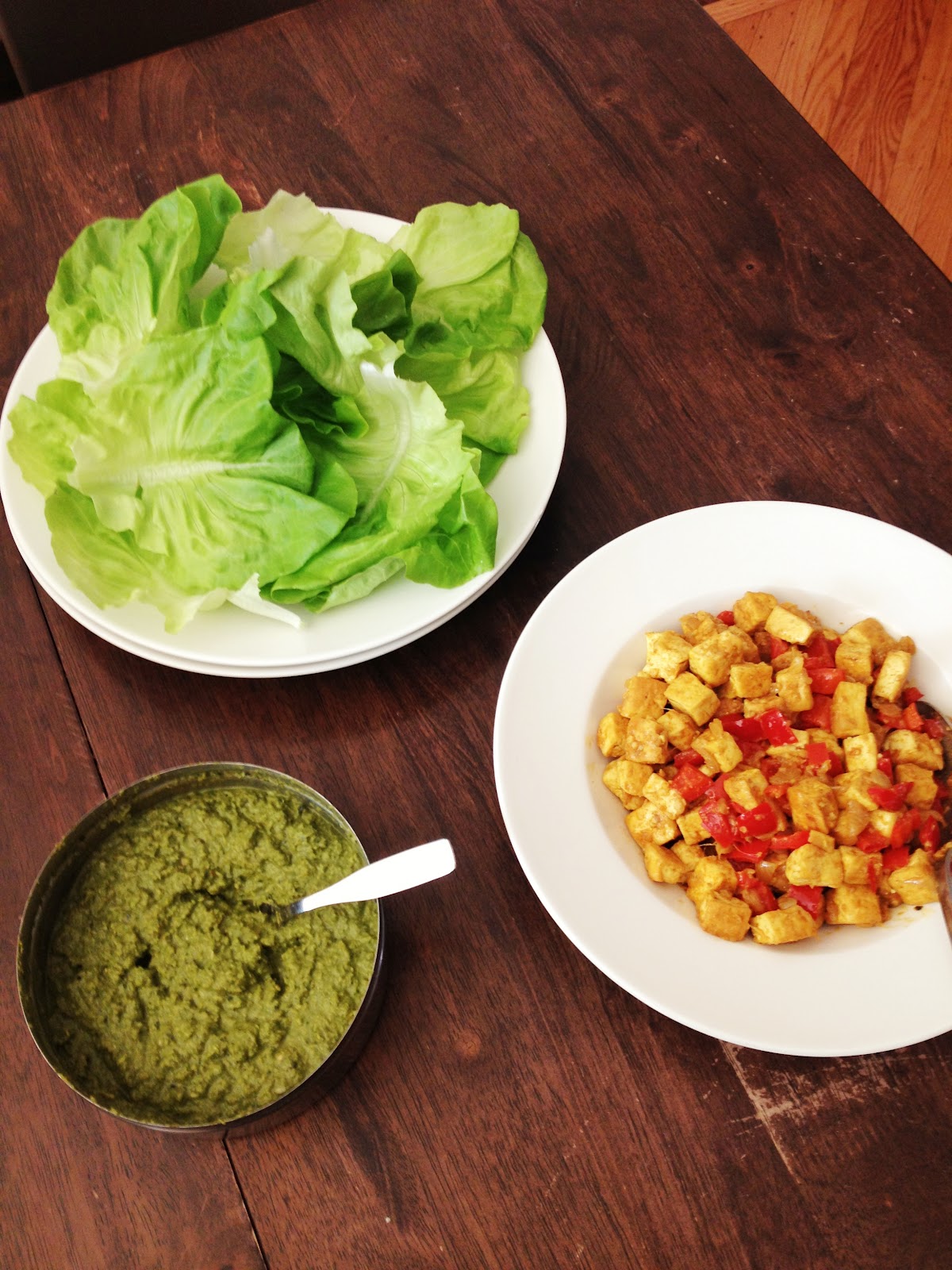 For these wraps, I used butter or Boson lettuce, which I think is maybe the most tasty of lettuces: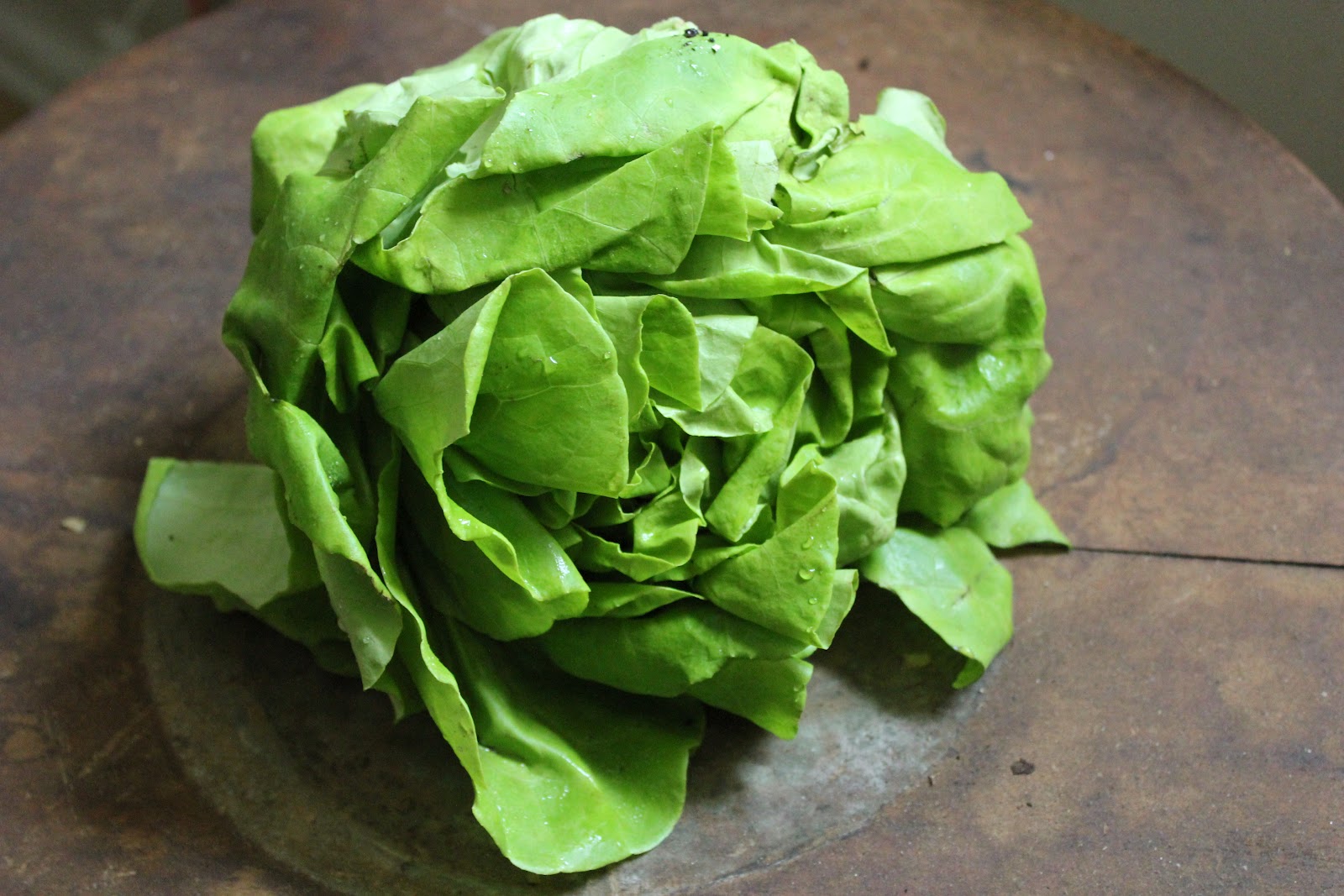 Lettuce Wraps with Curried Tofu and Coconut Basil Chutney 
Ingredients
1 head of butter lettuce, washed and dried
curried tofu recipe
coconut basil chutney
Method
Place a tablespoon of curried tofu in one lettuce leaf and top with a teaspoon of coconut basil chutney.  You can also just have all three in 3 separate dishes for people to assemble on their own.
Coconut Basil Chutney Recipe
Ingredients
1 bunch basil leaves, washed
1 cup frozen fresh grated coconut, thawed
juice of 1/2 lemon
3 green chills
1 tsp ginger grated
1 small onion
1 small tomato
salt to taste
1 tablespoon Greek yogurt (optional)
Method
Combine all ingredients in blender and puree.  Fold in Greek yogurt optionally.