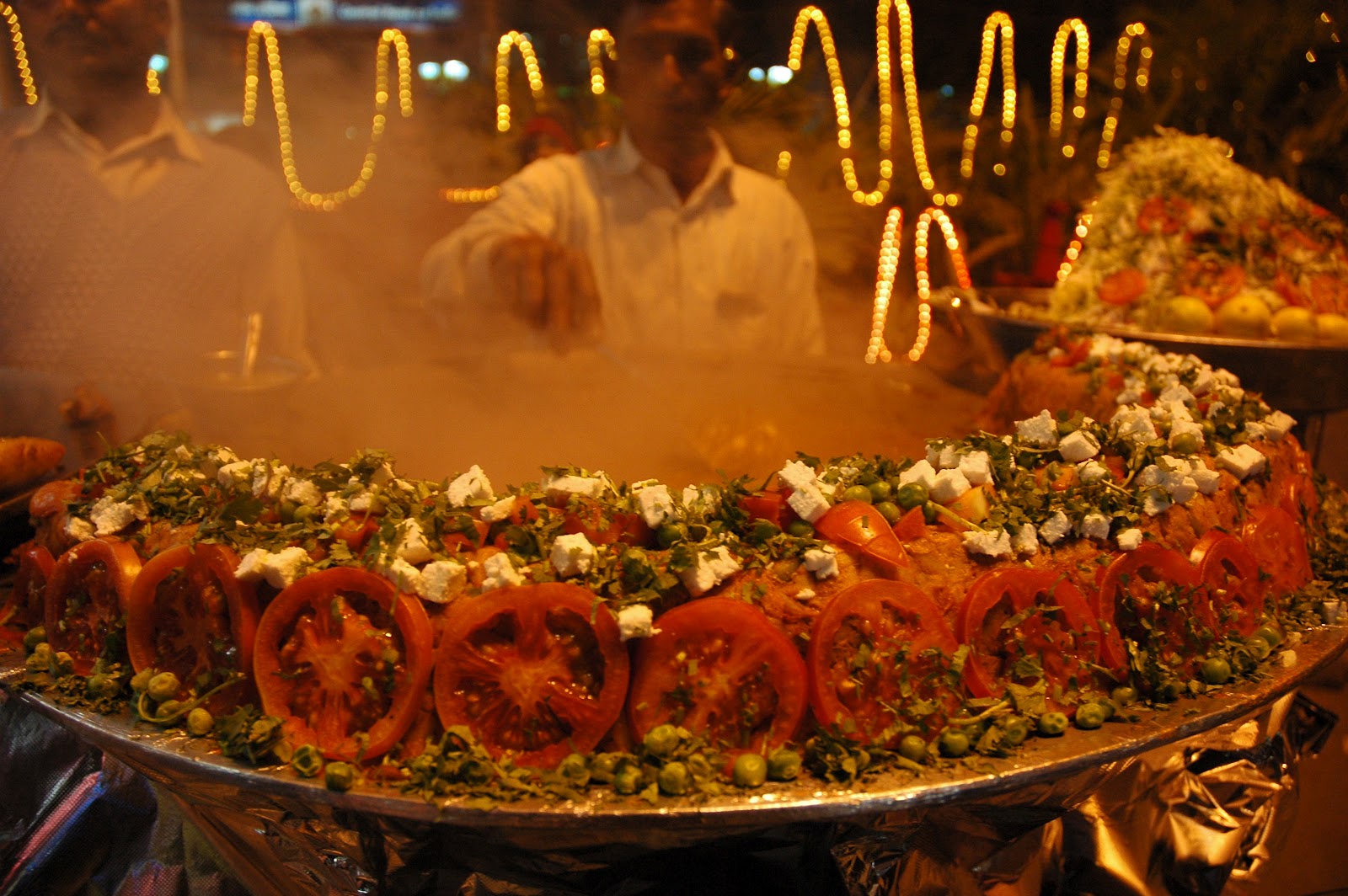 I wanted to follow up my last post on
Delhi markets
with some photos of the foods I like to eat in Delhi.  Pictured above is a giant skillet of potato curry, paneer and veggies that you could get made into a chaat.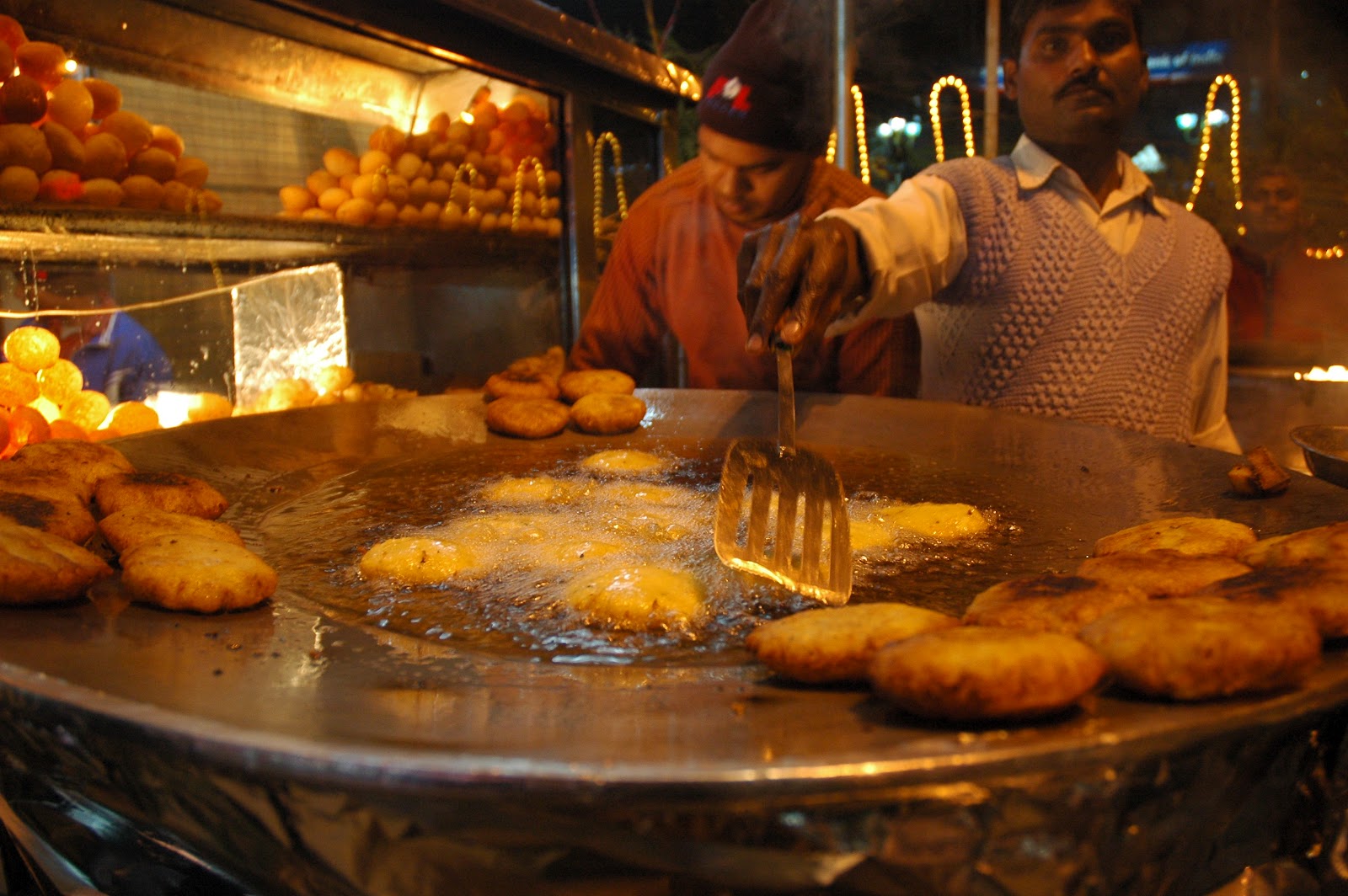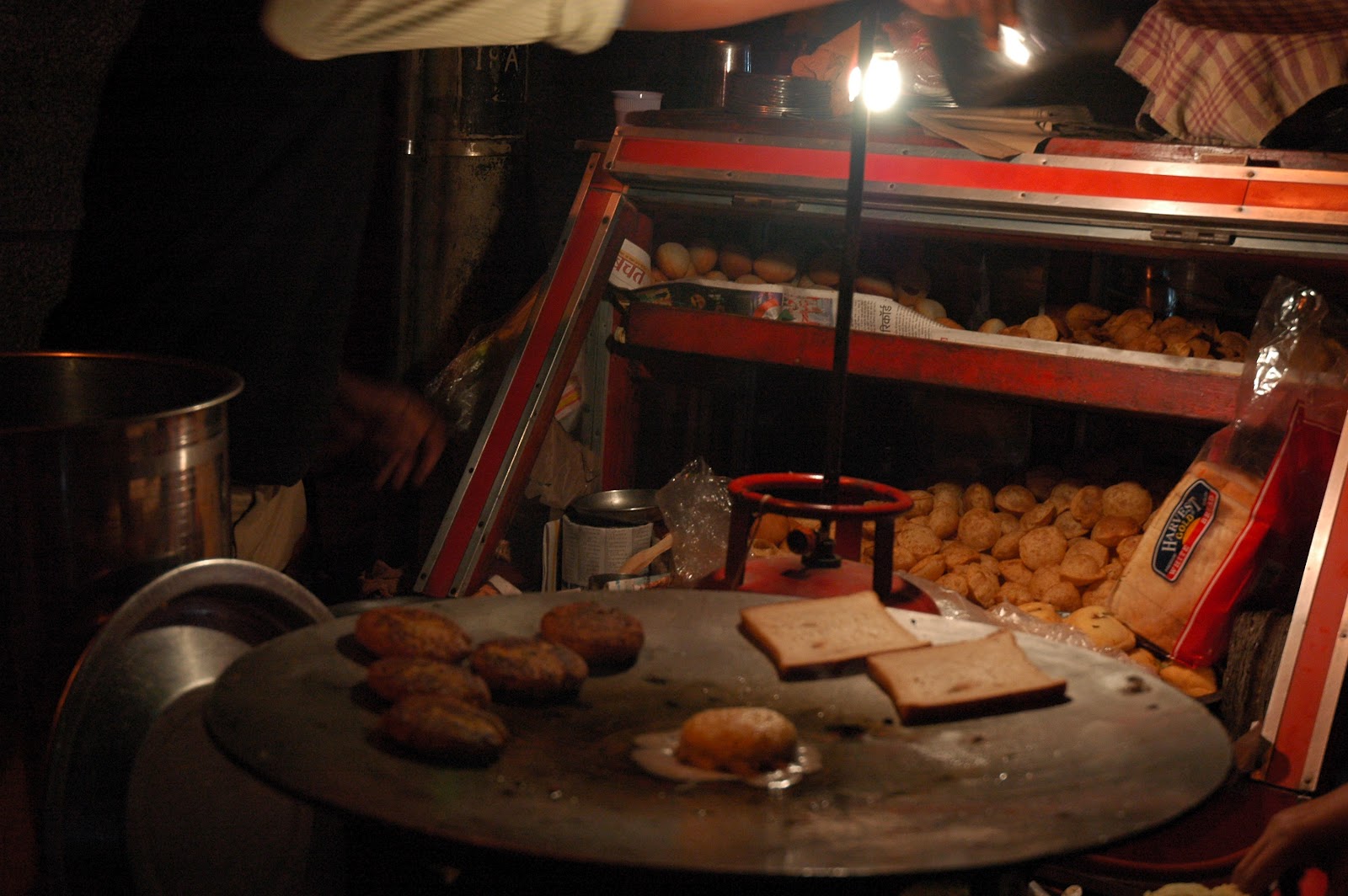 This is a giant vat of galub jamun, one of my favorites. They are fried dough balls in sweet syrup.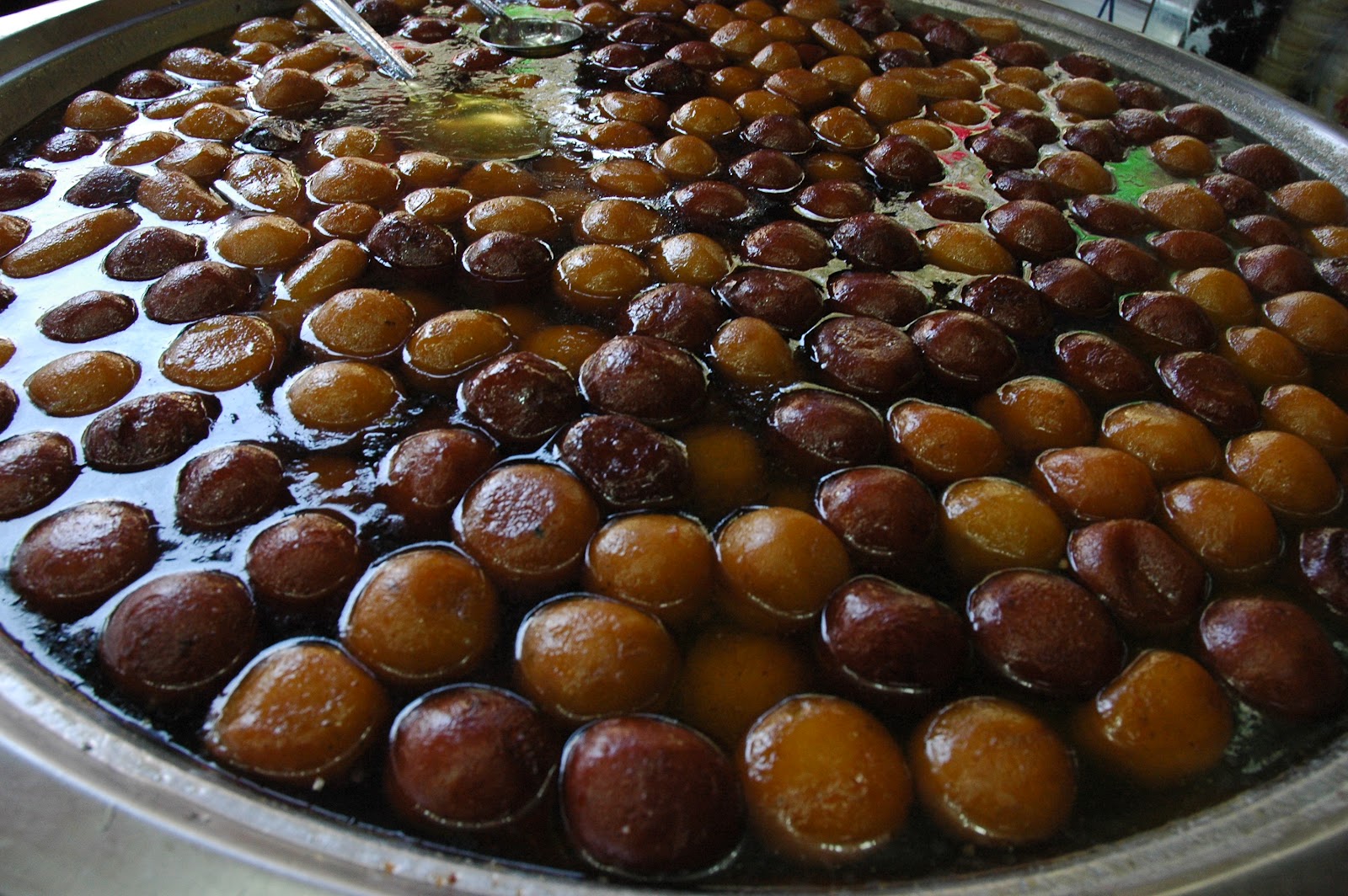 This is another sweet called jalebi, which is made from deep fried batter and then soaked in sugar syrup. It has an interesting texture that is kind of chewy and crunchy.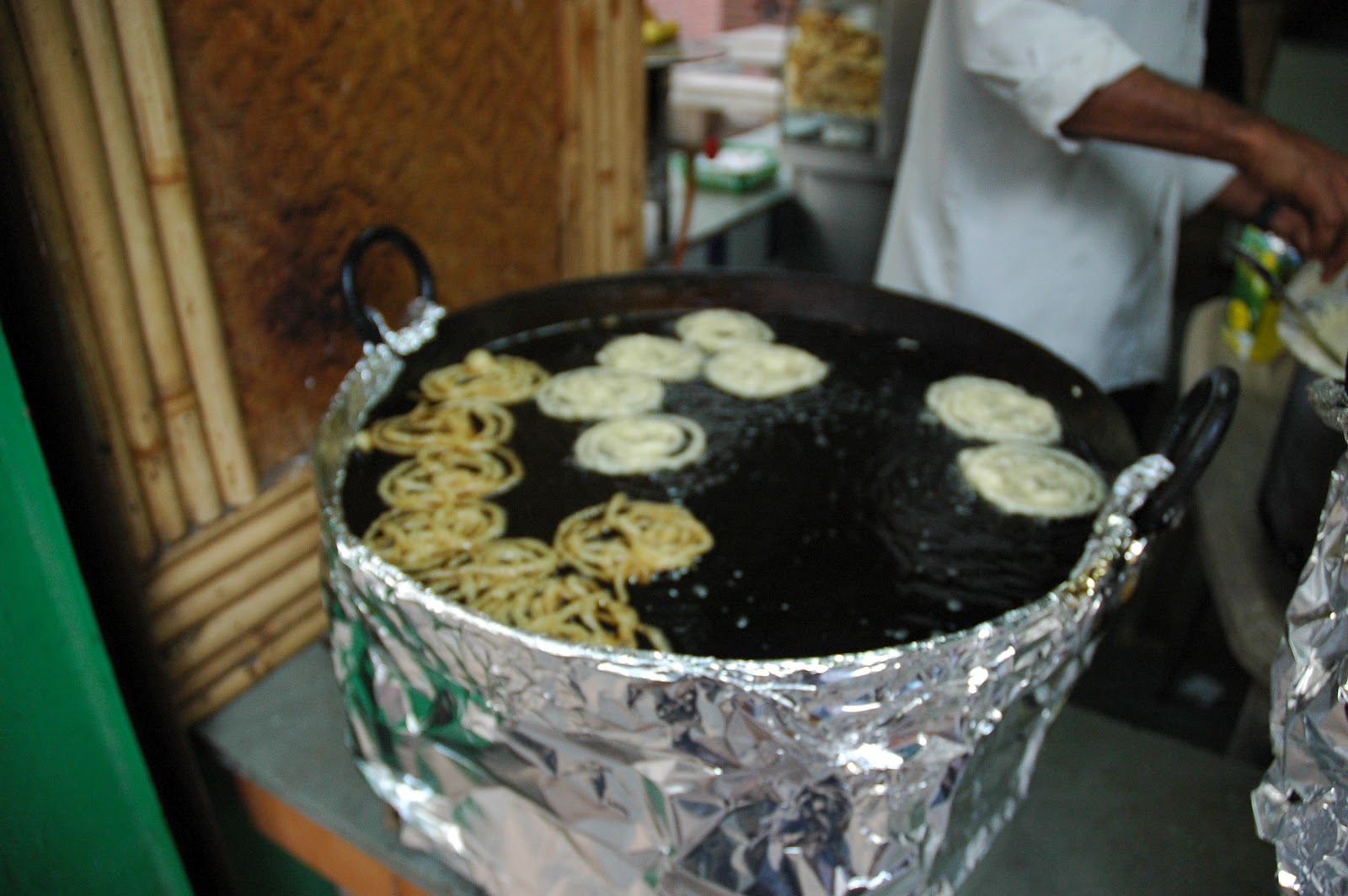 This one bakery across the street from my Great Aunt's house in Malviya Nagar has some really great Gujarati savory foods. This is dhokla, steamed cakes made from chickpea flour batter.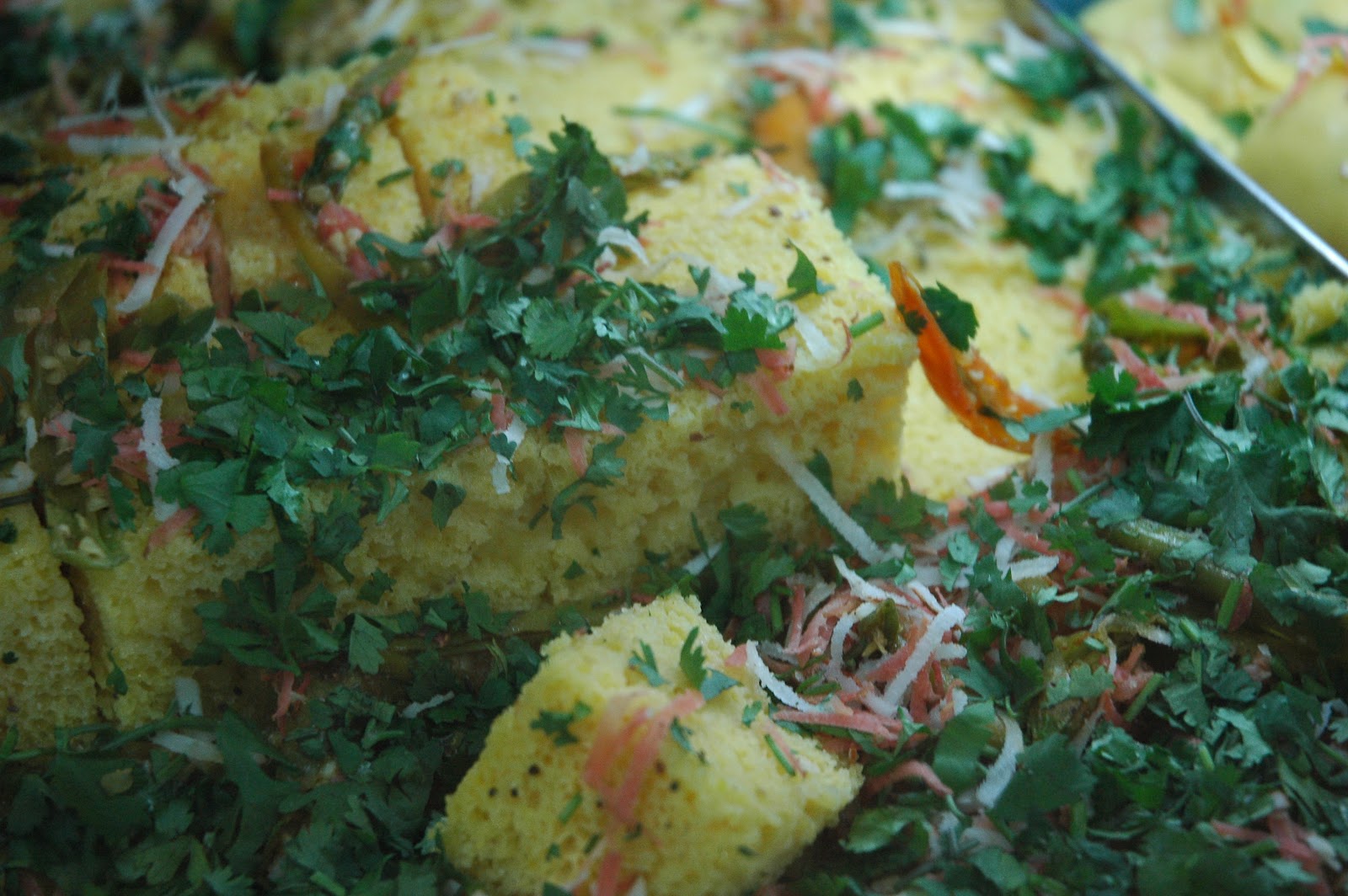 These are fancy dhokla sandwiches made with paneer.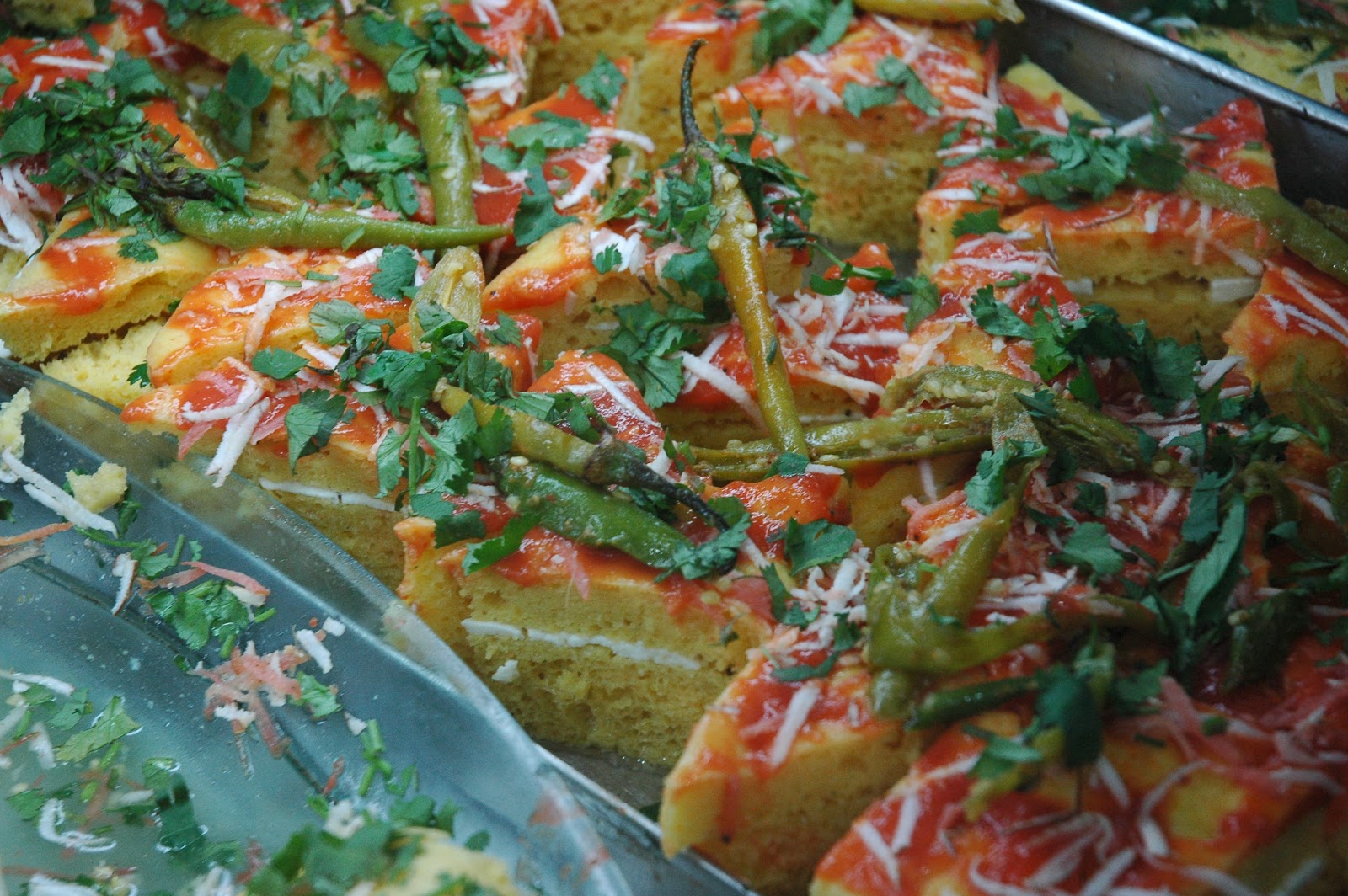 And these are called khandvi, which are made out of a yogurt and chickpea flour batter.  I had never tried this before and it's now one of my favorites. I order it whenever I see it.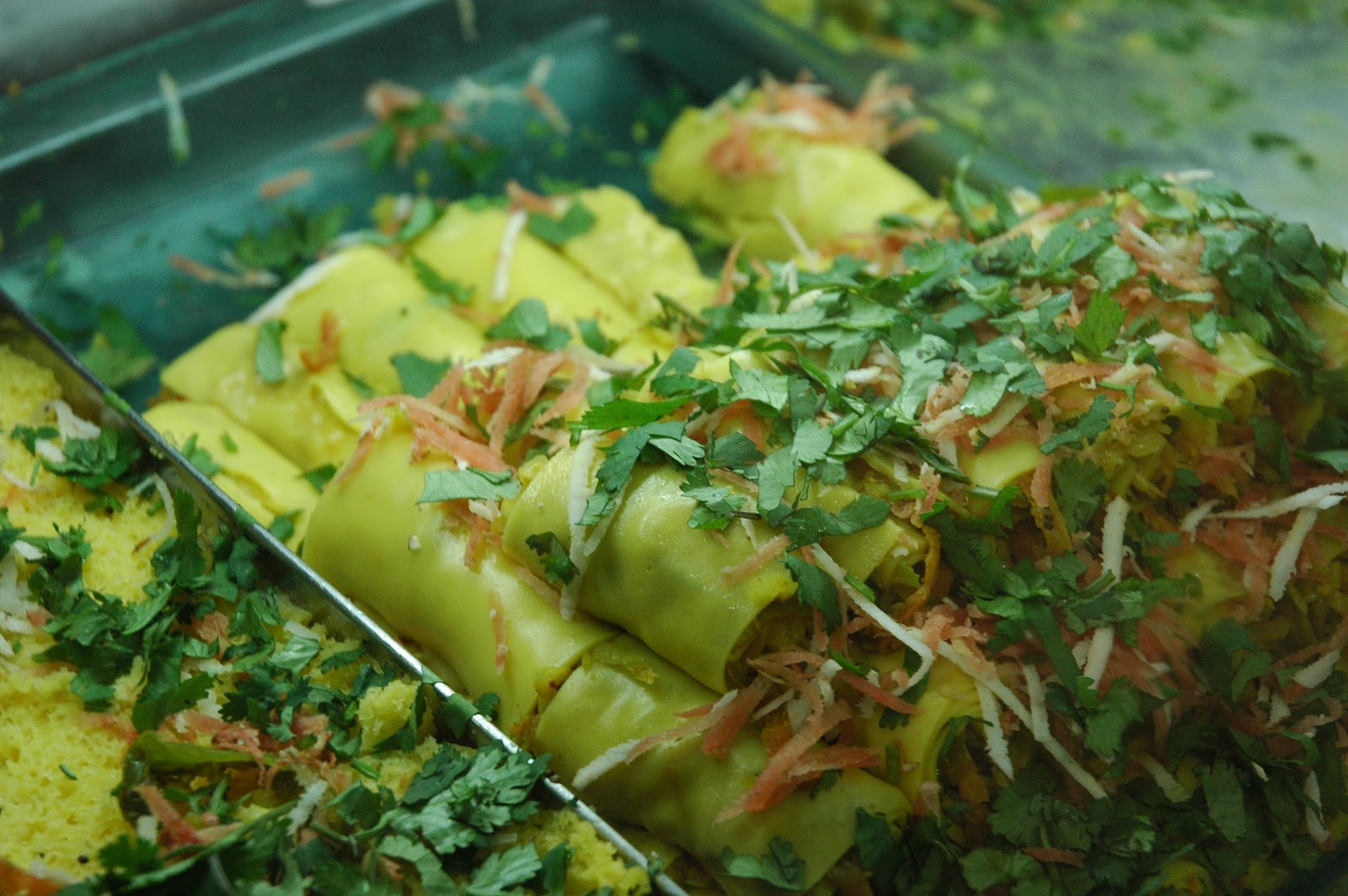 When I was there last, I went with my Great Aunt to a party at the Air Force base where her late husband had served as an Air Vice Marshal.  We were invited to meet up with some of his old friends and feast on some really amazing foods. I really love how there were plants growing all over the bar.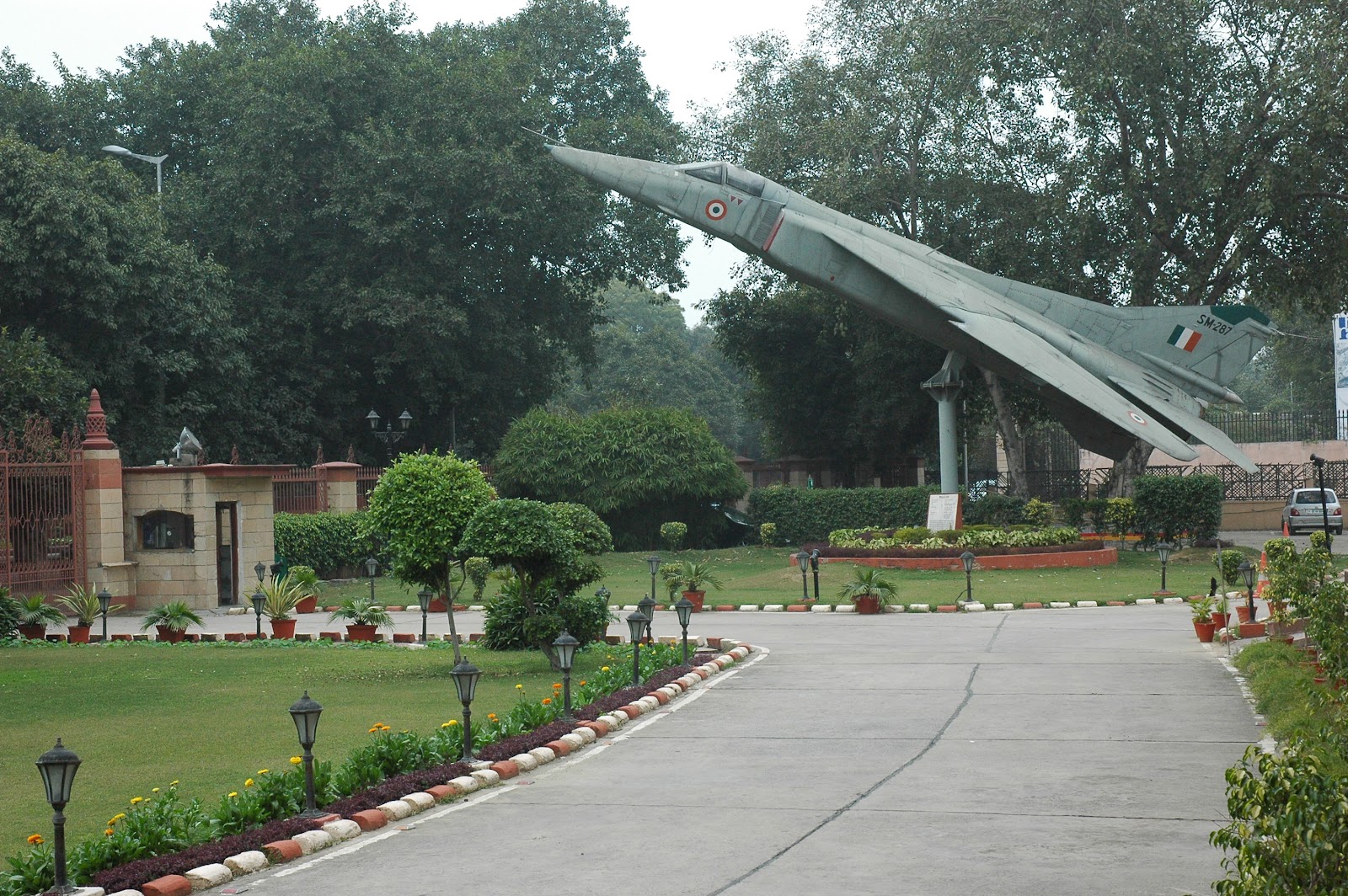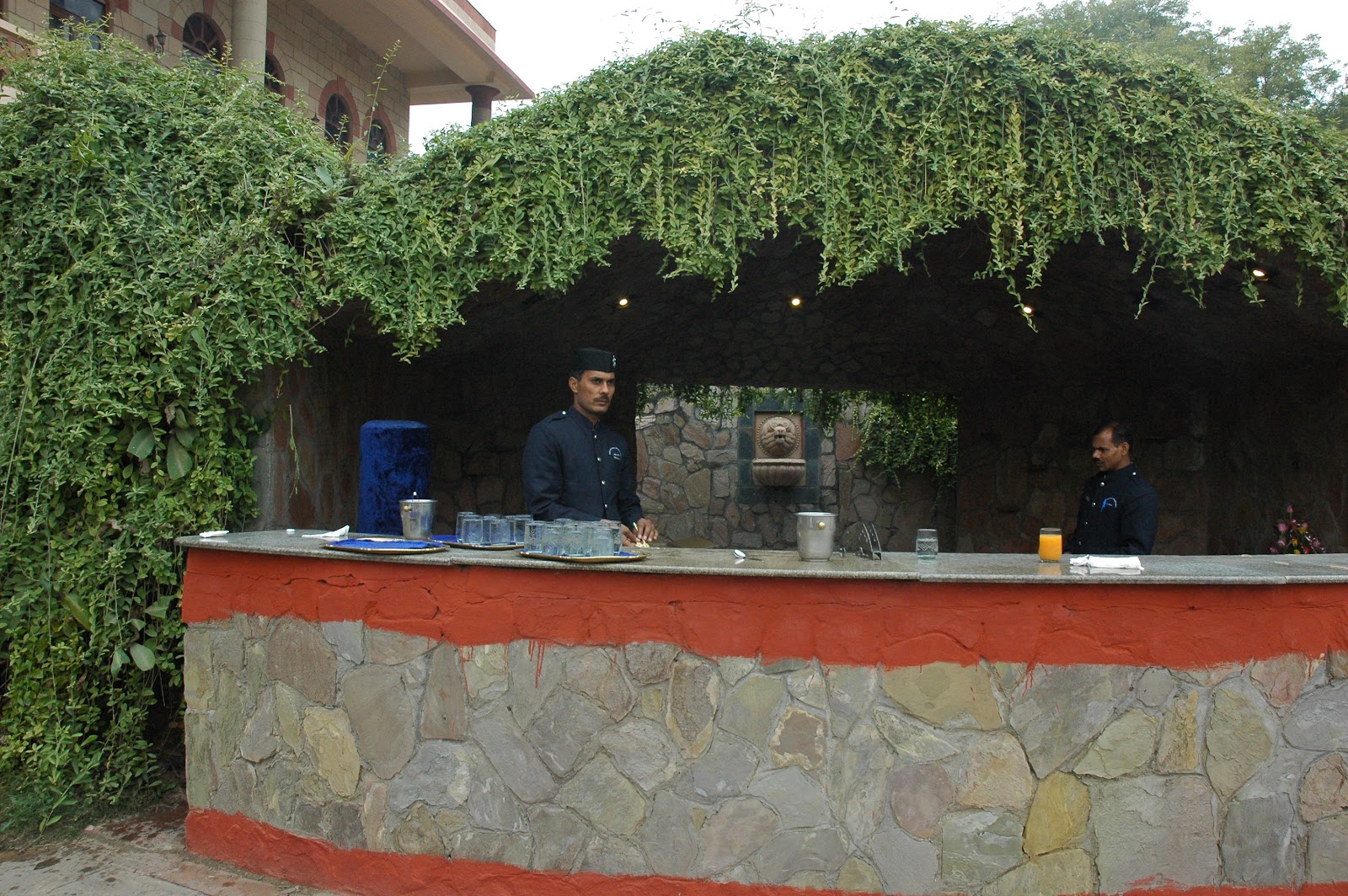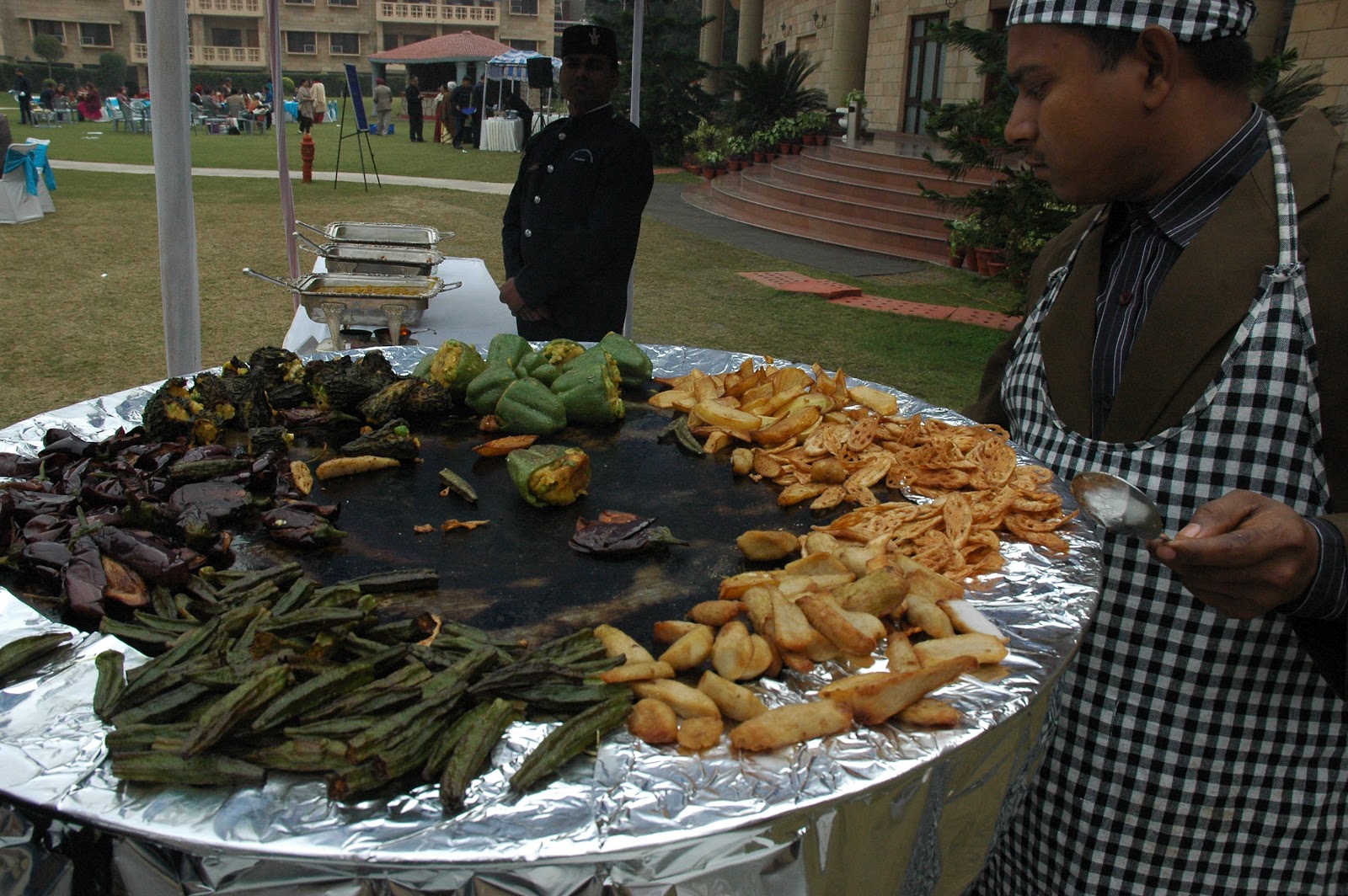 I like to buy tea from stalls on the street.  It always tastes way better than when I make it at home – maybe because all of the flavors have been boiling for so long.  After our morning walks in Deer Park or the Rose Garden, we'd sometimes buy some from the vendor right outside.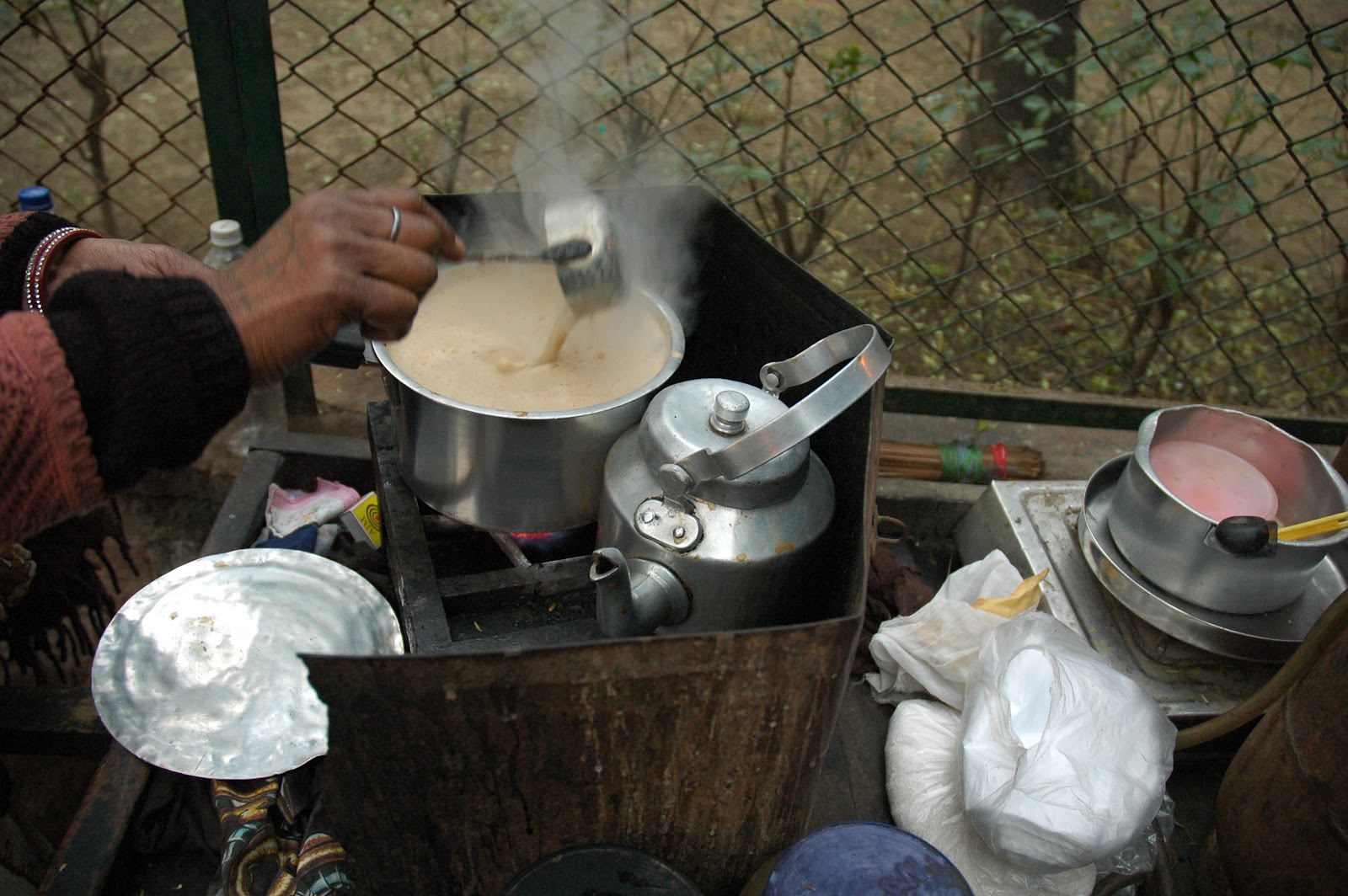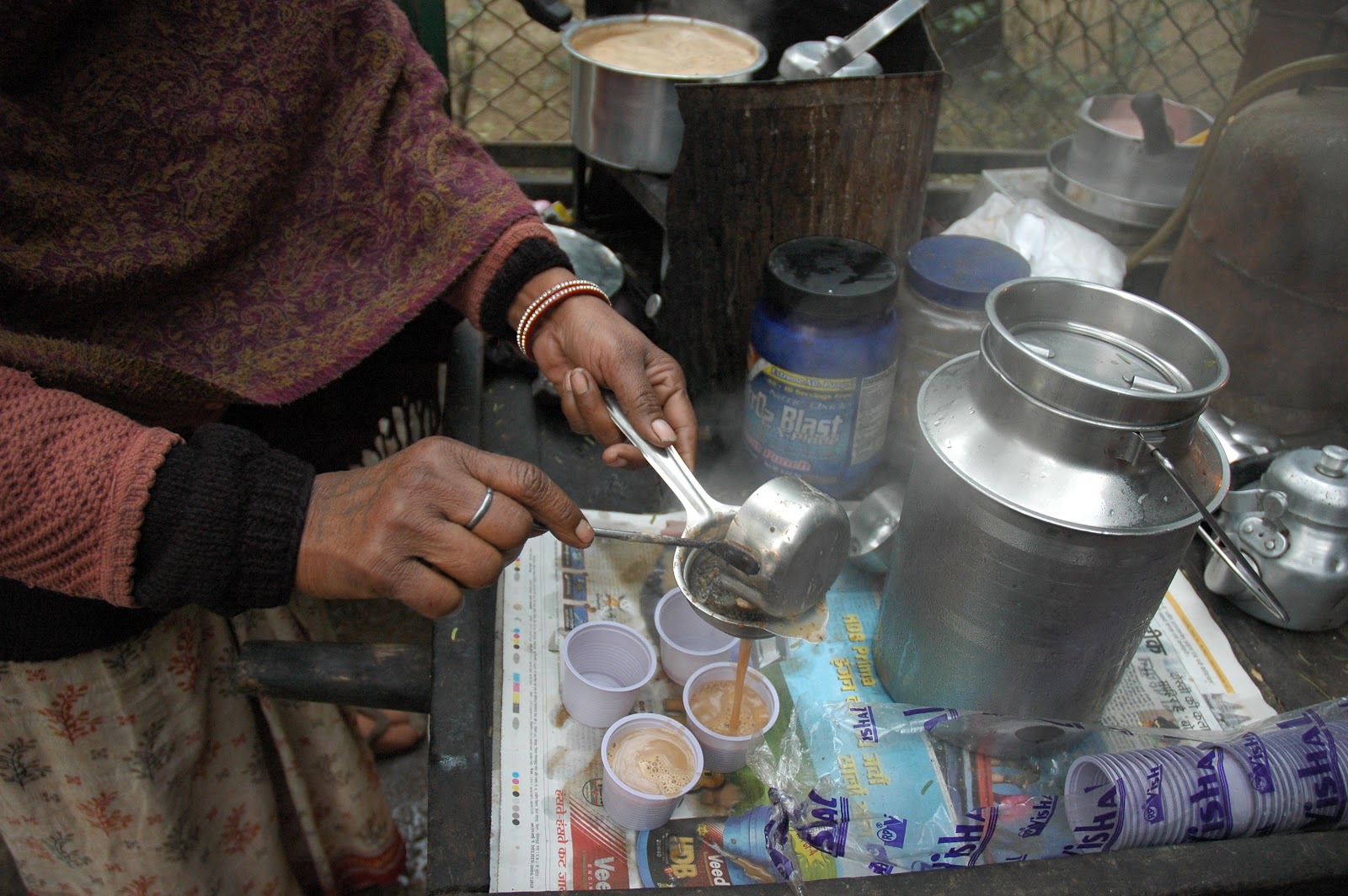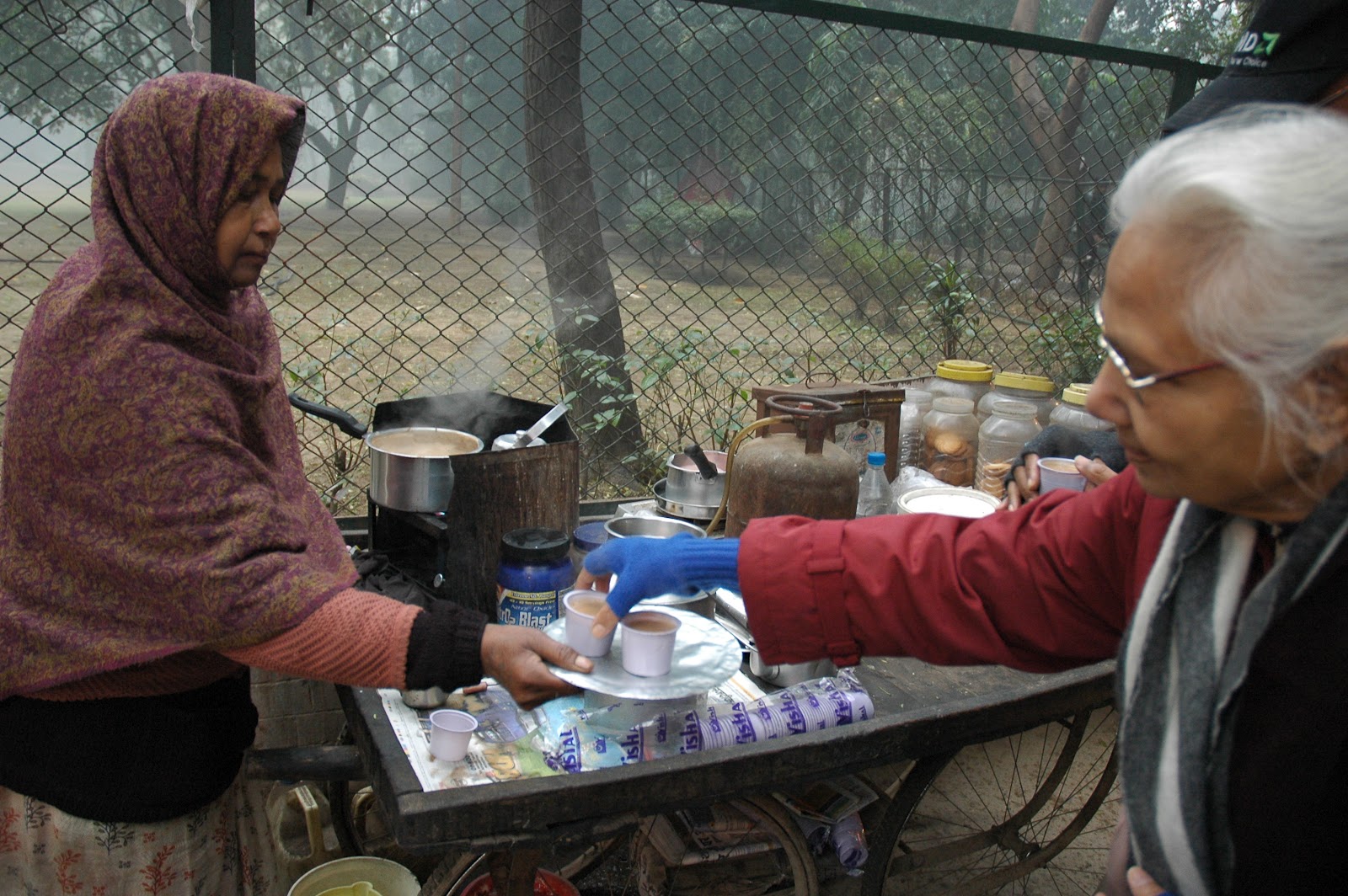 My Great Aunt is wearing the fingerless gloves I gave her – perfect for drinking tea:) She also took me to her favorite place to get chole bhatura and kachori in Delhi, which I did a post on here.