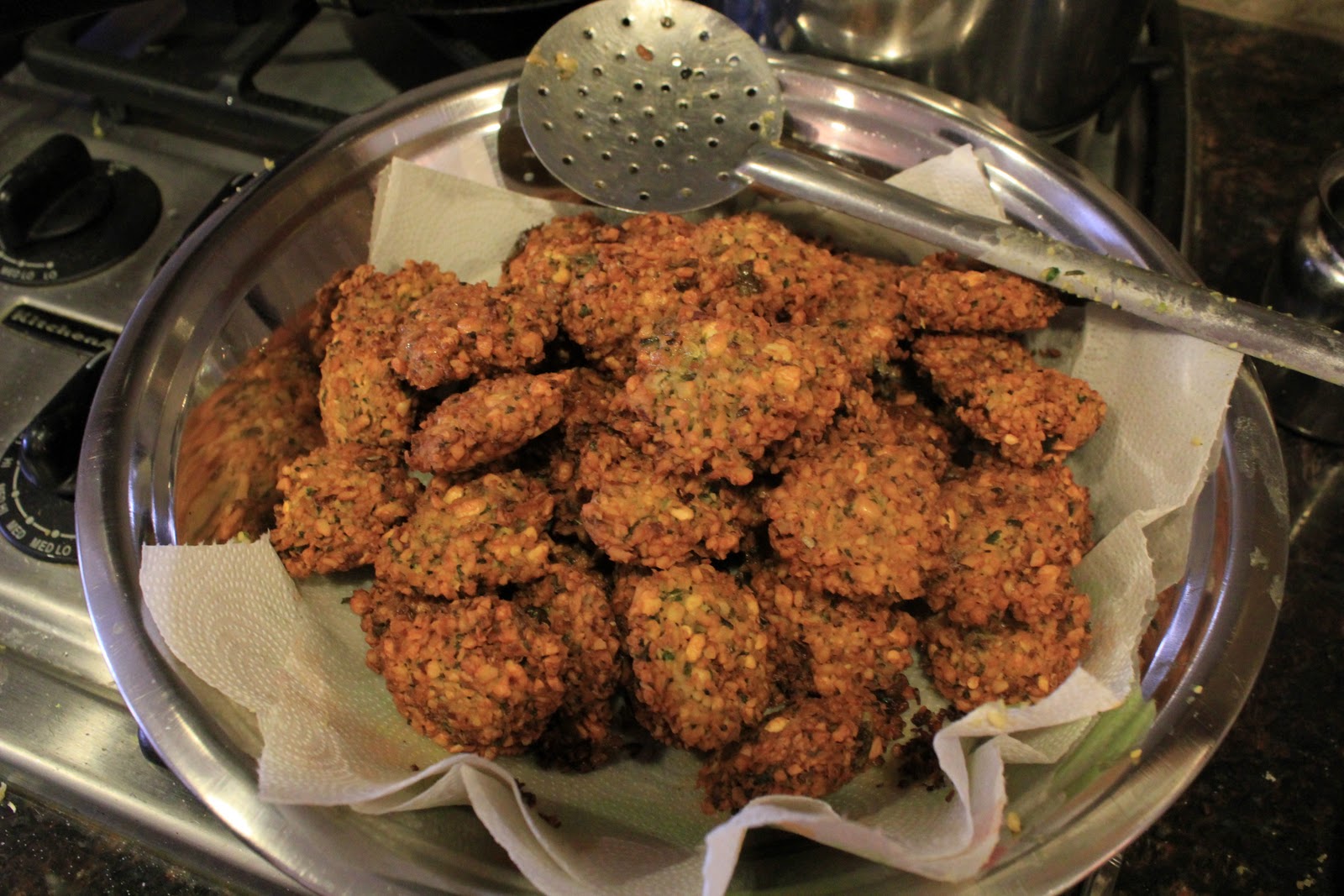 I've been wanting to share the recipe for ambode, the South Indian equivalent of the falafel ball for some time. I was lucky enough to learn the recipe recently from my Auntie Asha, who is an expert ambode maker.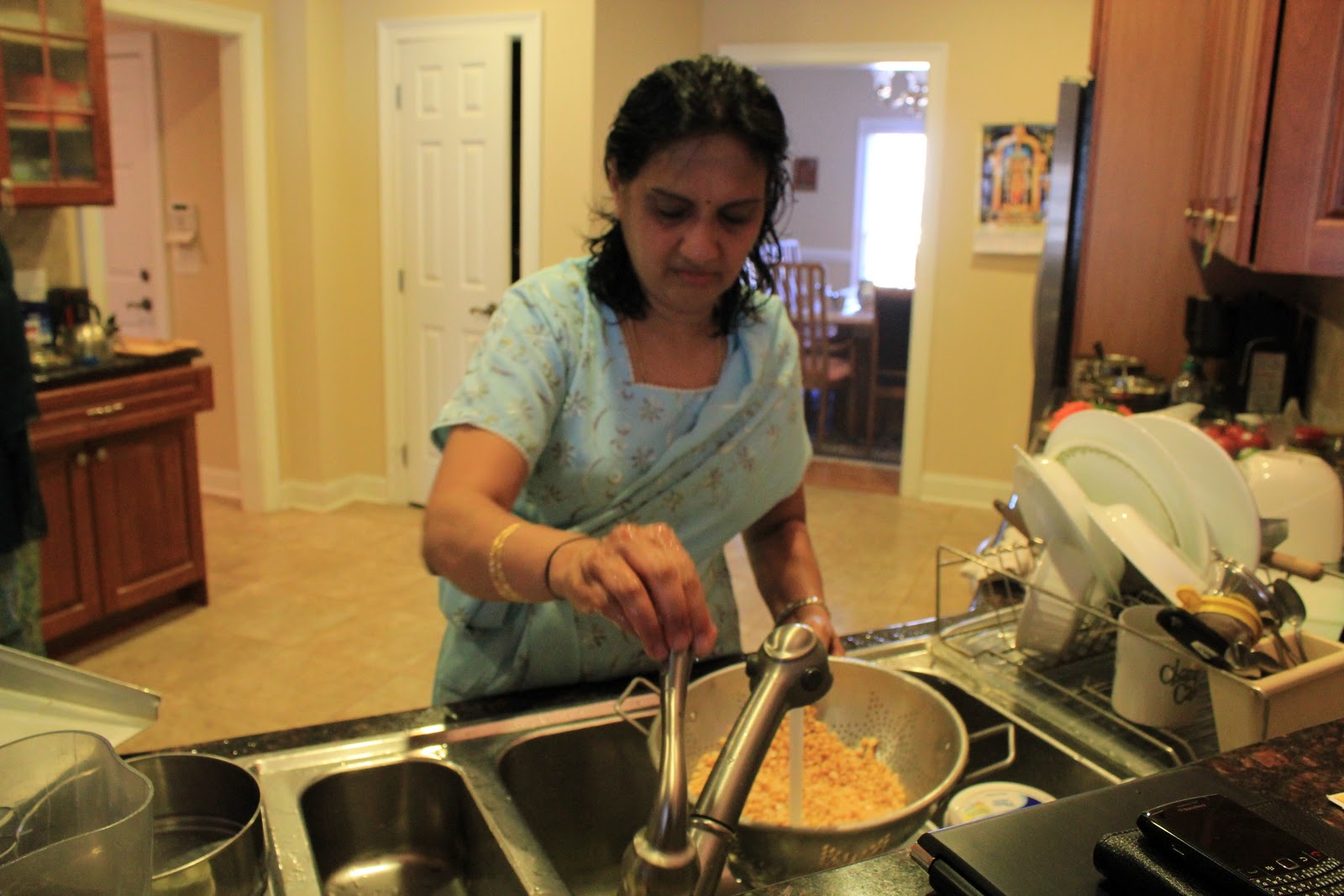 Unlike a falafel ball, which is made from chickpeas, ambode has a flattened shape and is made from chana dal, which looks like this: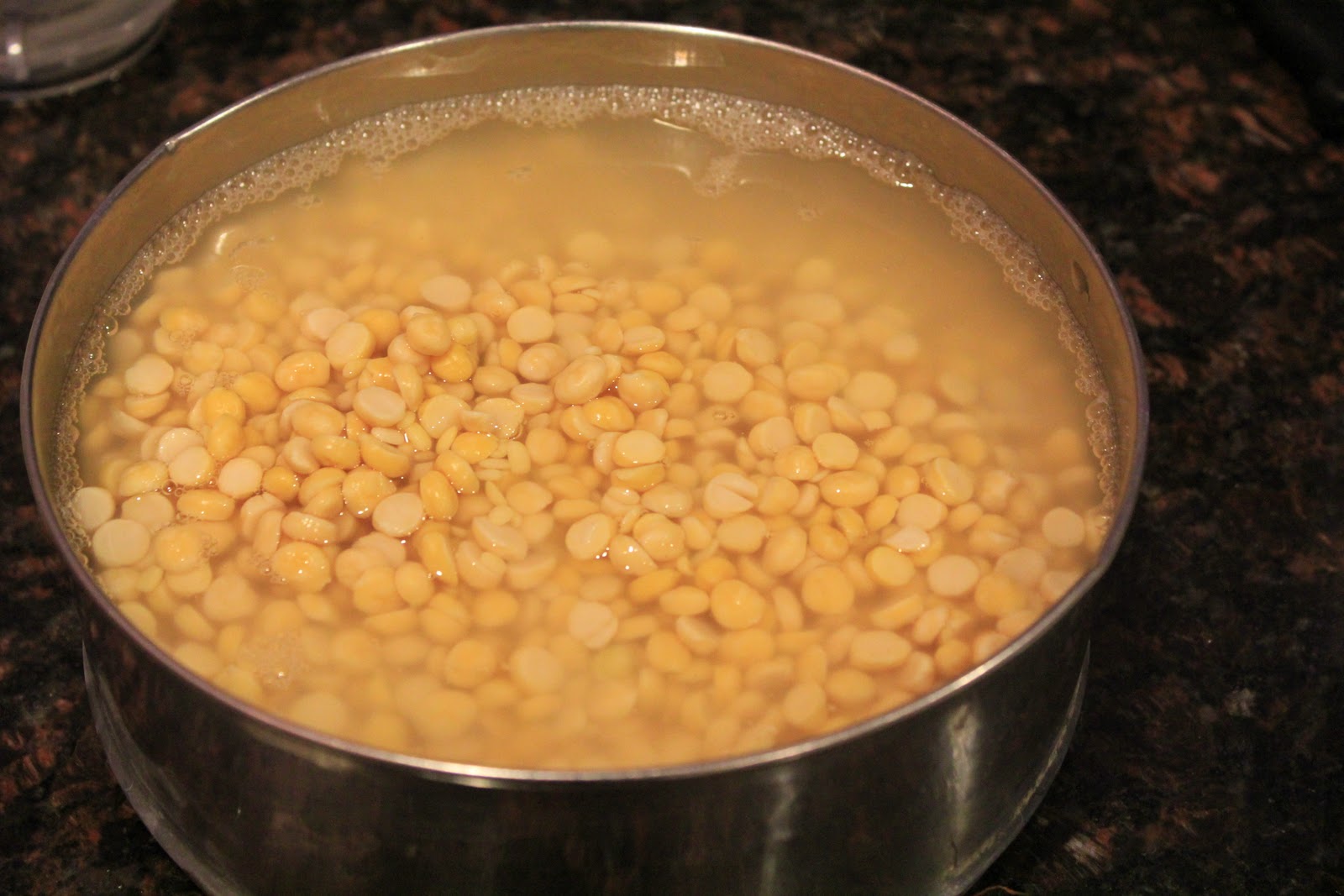 You soak the dal and grind it together with a number of ingredients including coconut, onion, herbs, etc. and then fry them up.  My Uncle and Aunt took turns frying the ambodes.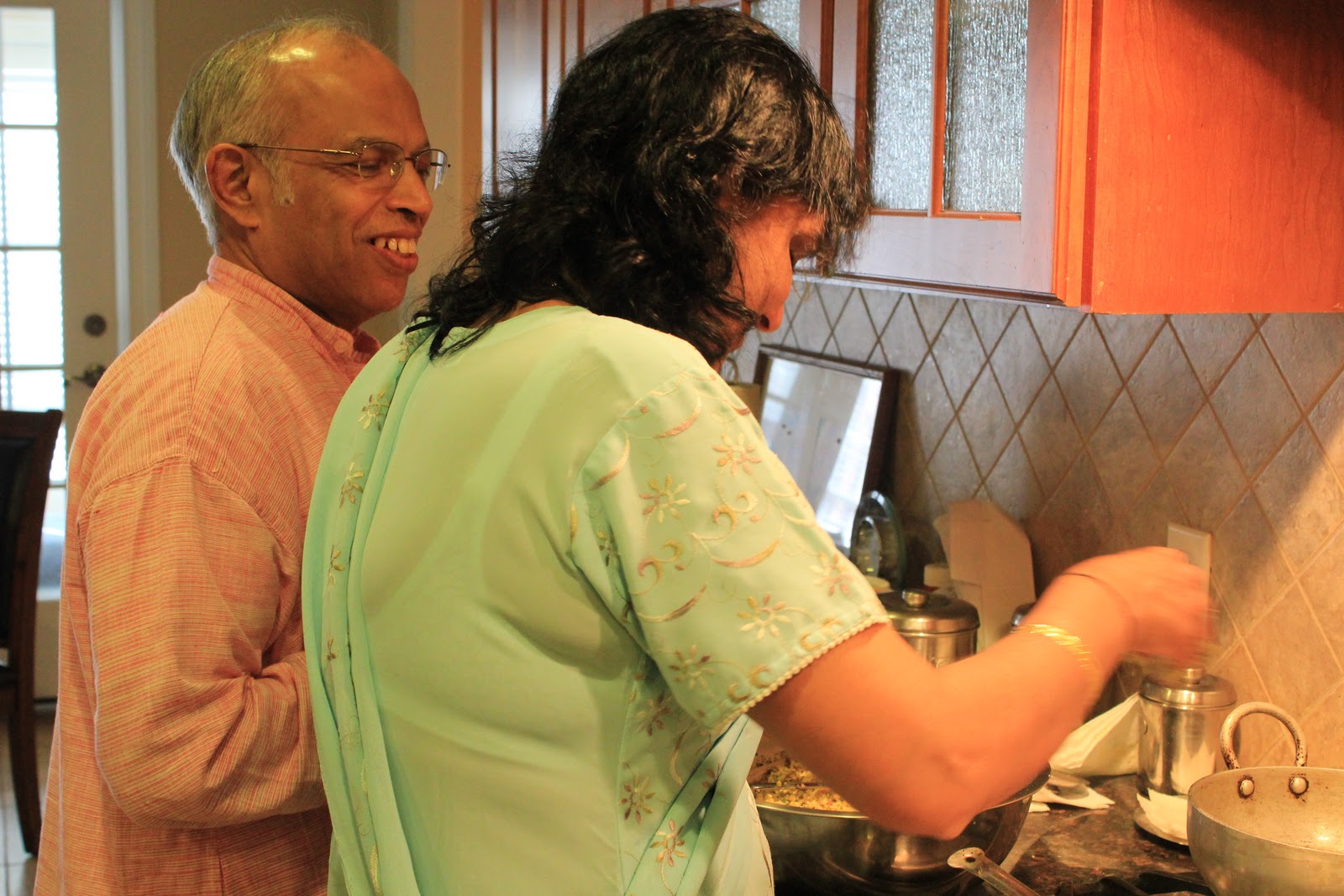 We usually would have ambode on special occasions and you can eat them with chutney and also ketchup, which maybe something just my family does but it's a good combo! If you want to take a break from falafel balls, ambode would be a really good replacement in a pita sandwich.
That was really fun to learn. Thanks Auntie! Apparently, ambodes are also very funny:)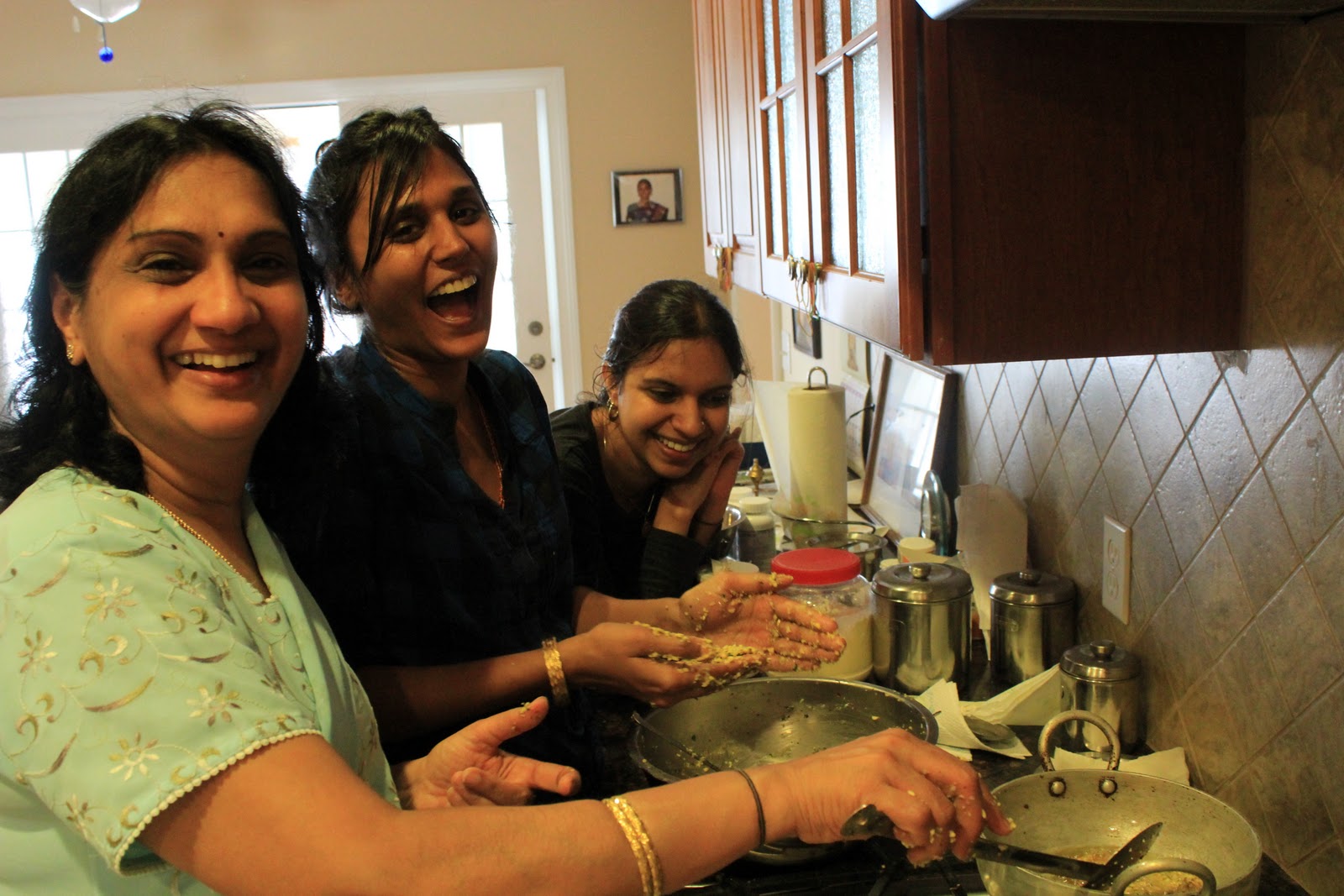 Asha's Ambode (Indian Falafel)
Ingredients
2 cups chana dal
1 teaspoon moong dal (optional)
5 small green chilis or to taste
3 dried red chilis
2 cups frozen fresh grated coconut
1 handful cilantro
5 curry leaves
1 inch ginger piece, grated
1 teaspoon hing or asafetida
0.5 ounces mint leaves (can use dill, fenugreek leaves or spinach too)
salt
1/2 small red onion, chopped fine
1 tablespoon chickpea or rice flour
Method
Soak the chana dal and moong dal in warm water for 2 hours.  Drain.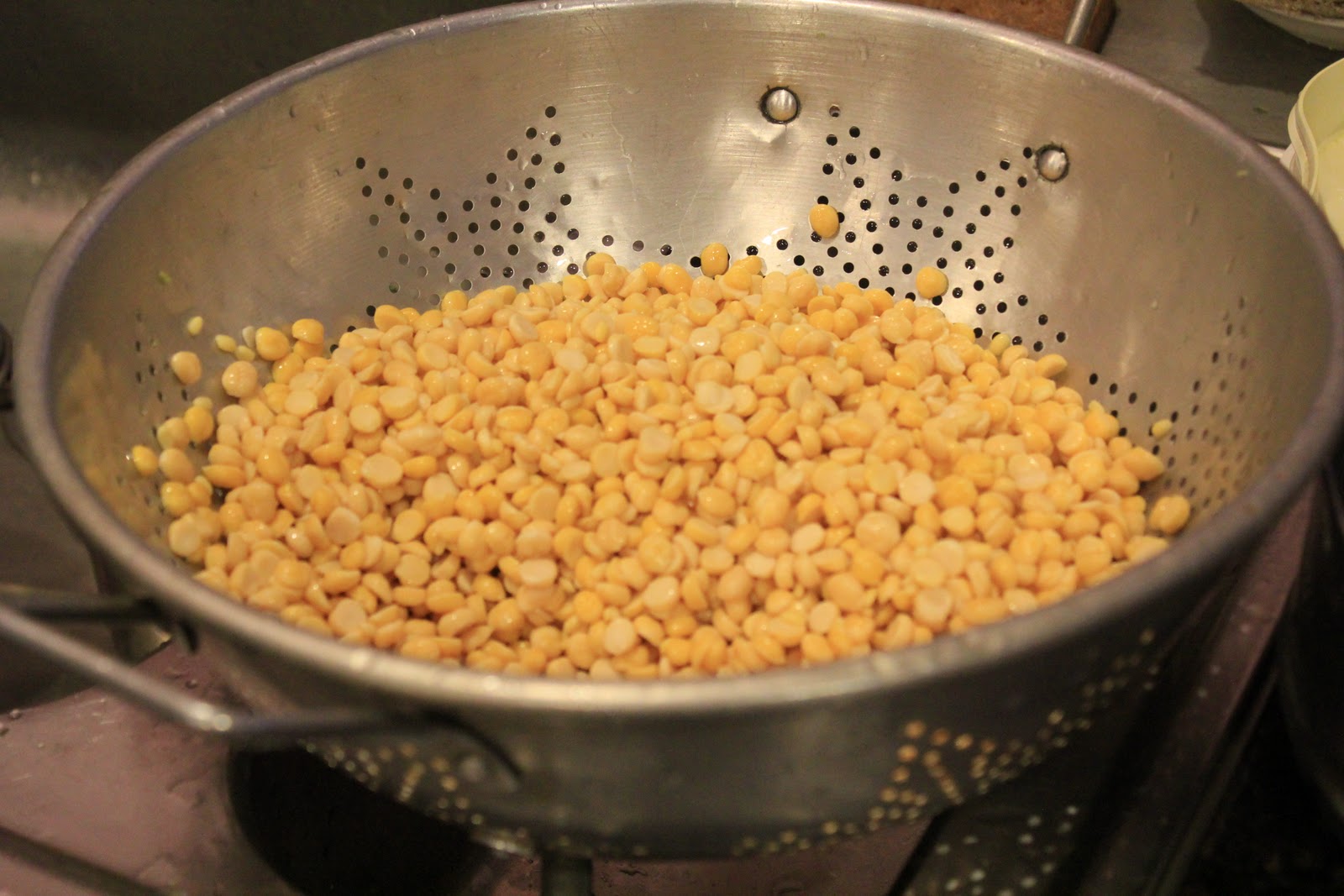 Blend one batch of this dal fine and set aside for using as a binder for the rest of the mixture.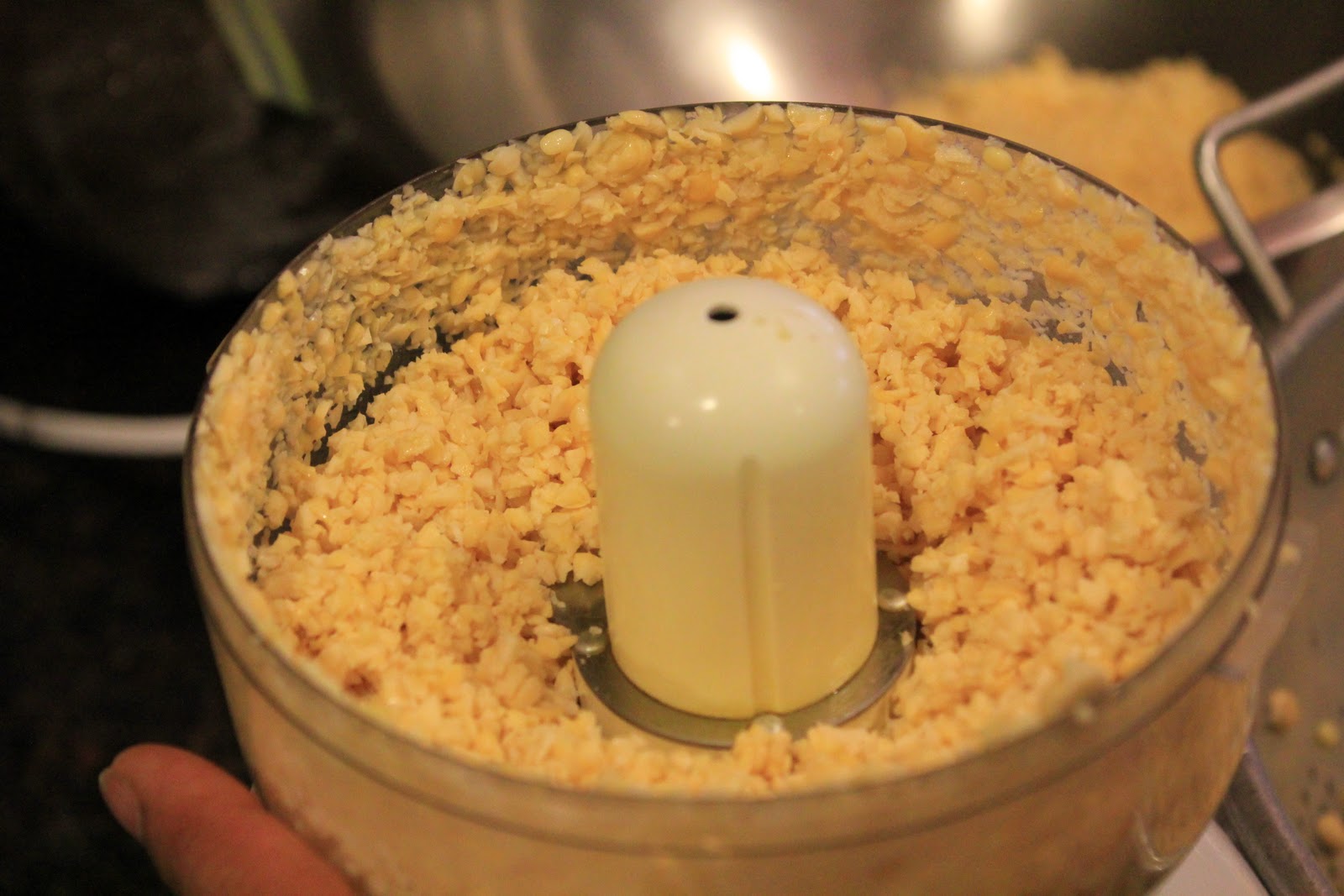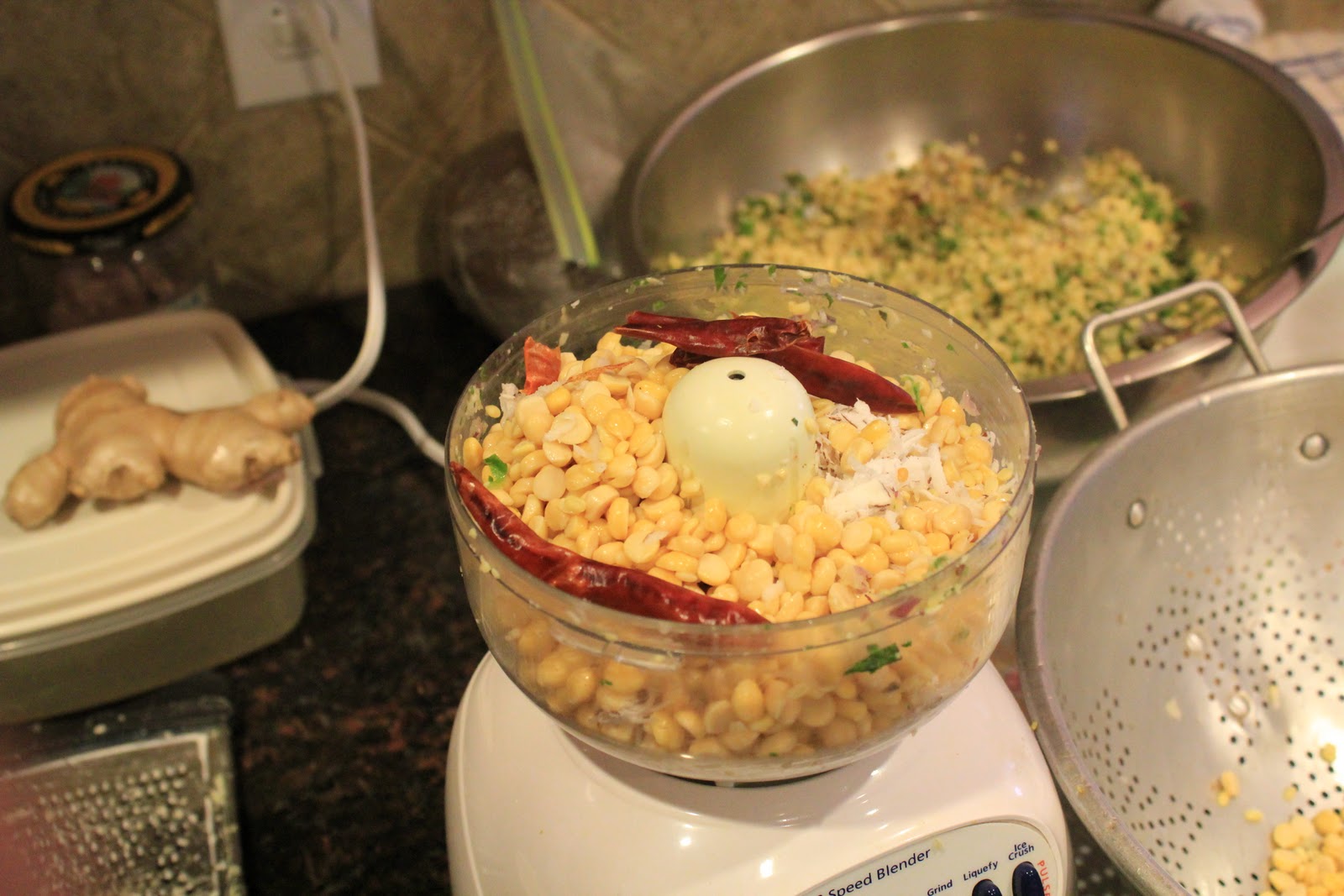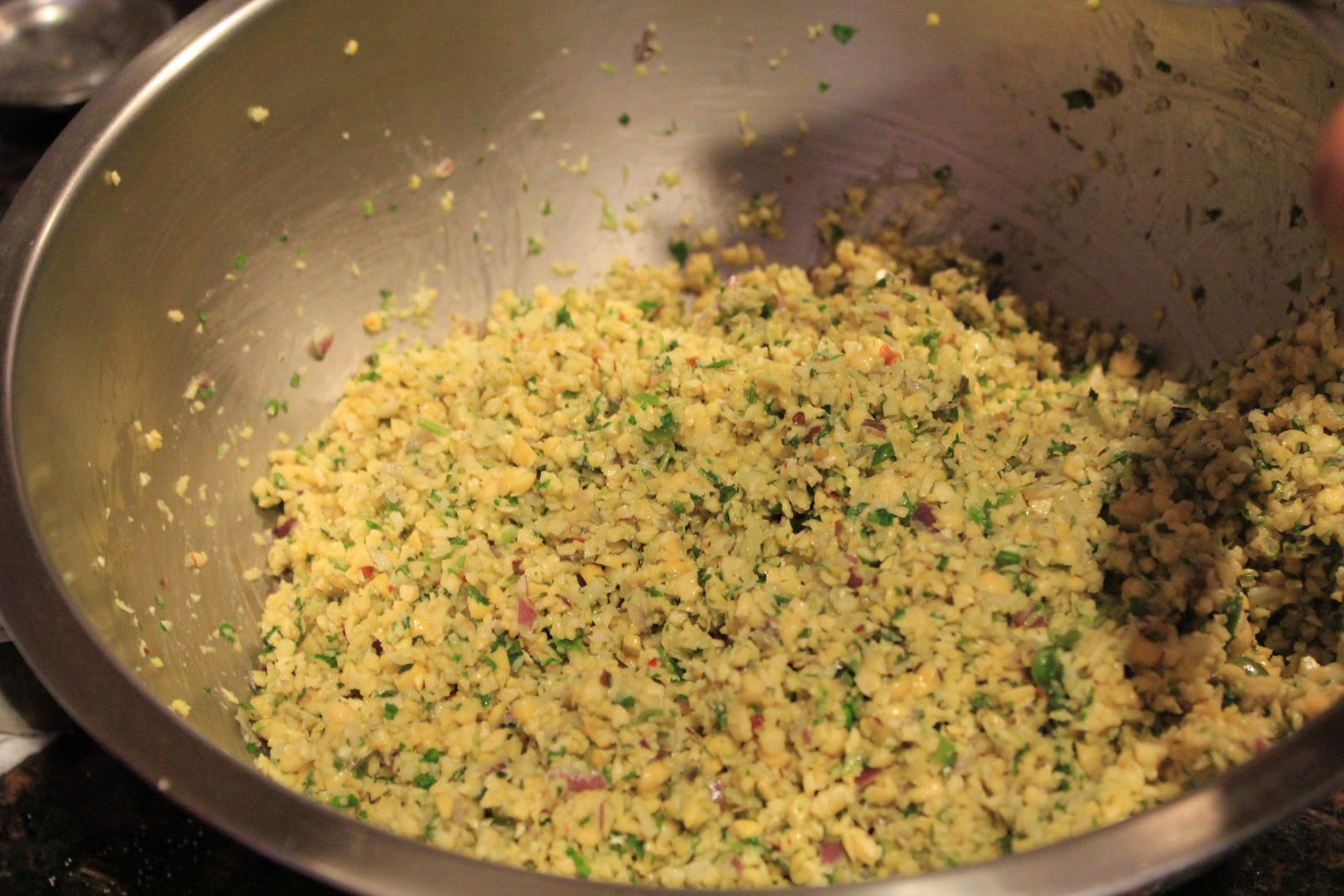 Form small balls of the mixture and flatten them on your palm like how my Uncle is doing here: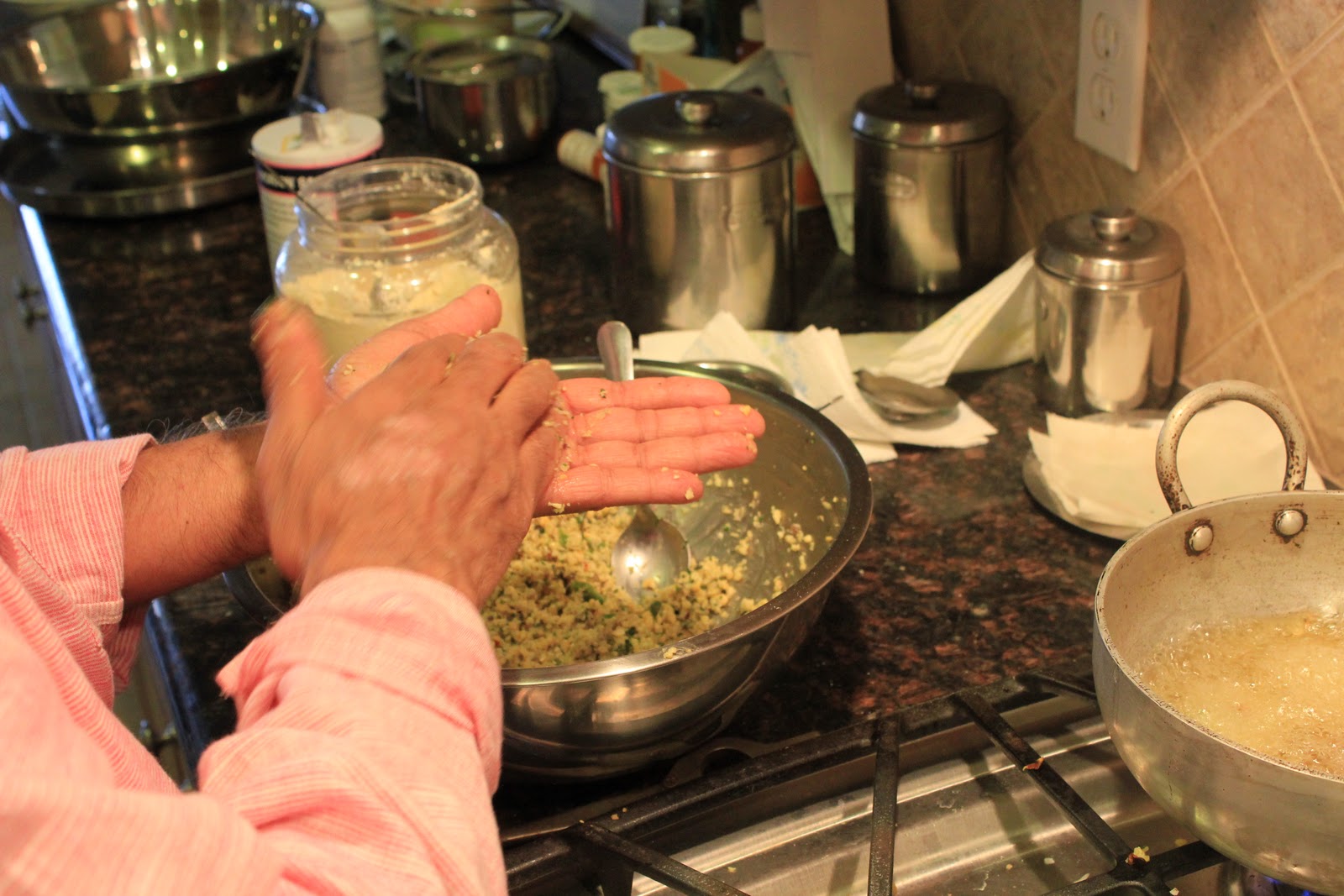 You'll want to get the oil going in a wok and you can make these flattened balls of ambode as you go.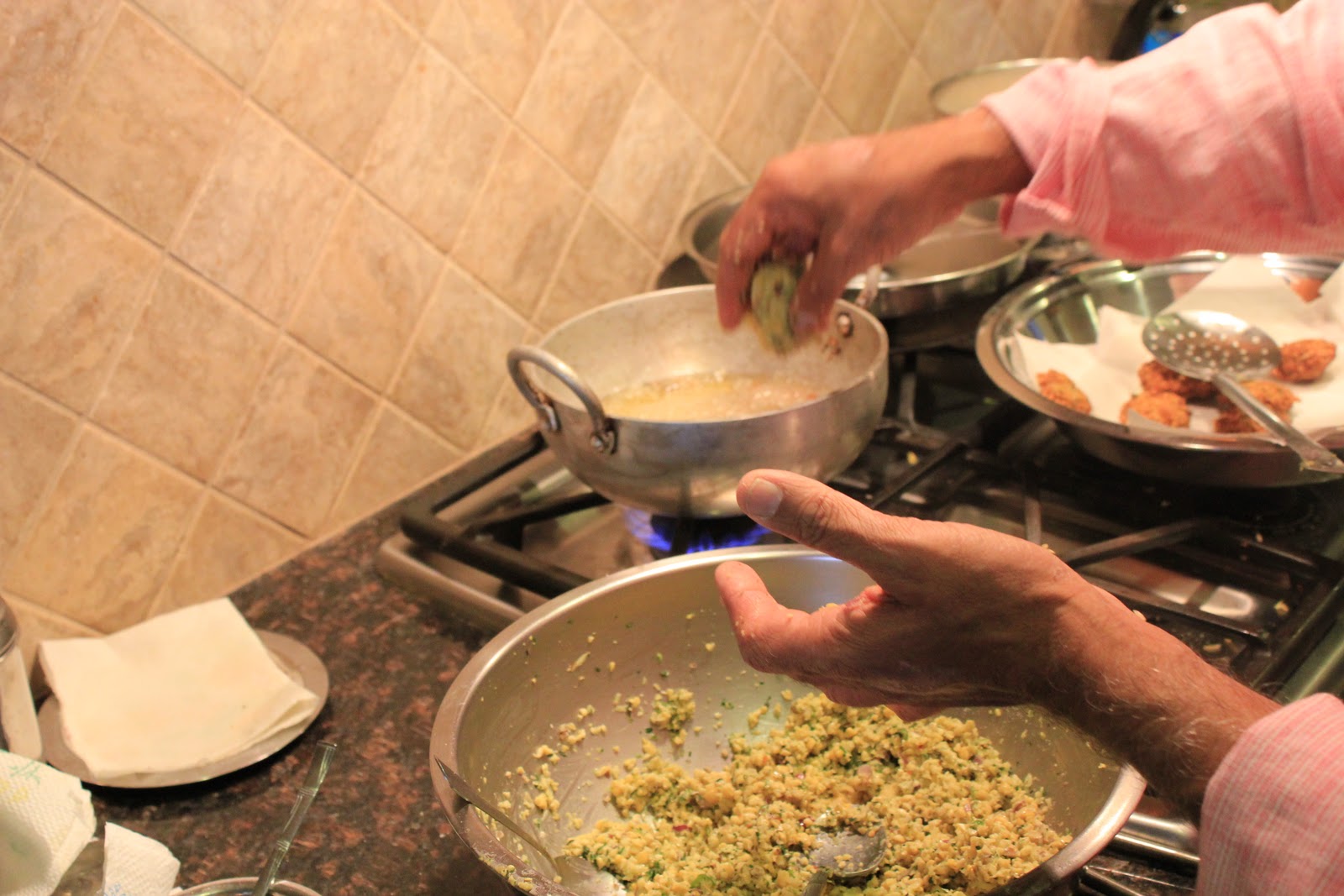 Fry as many as you can at a time but without crowding the wok.  You'll want to fry them until they are brown on either side.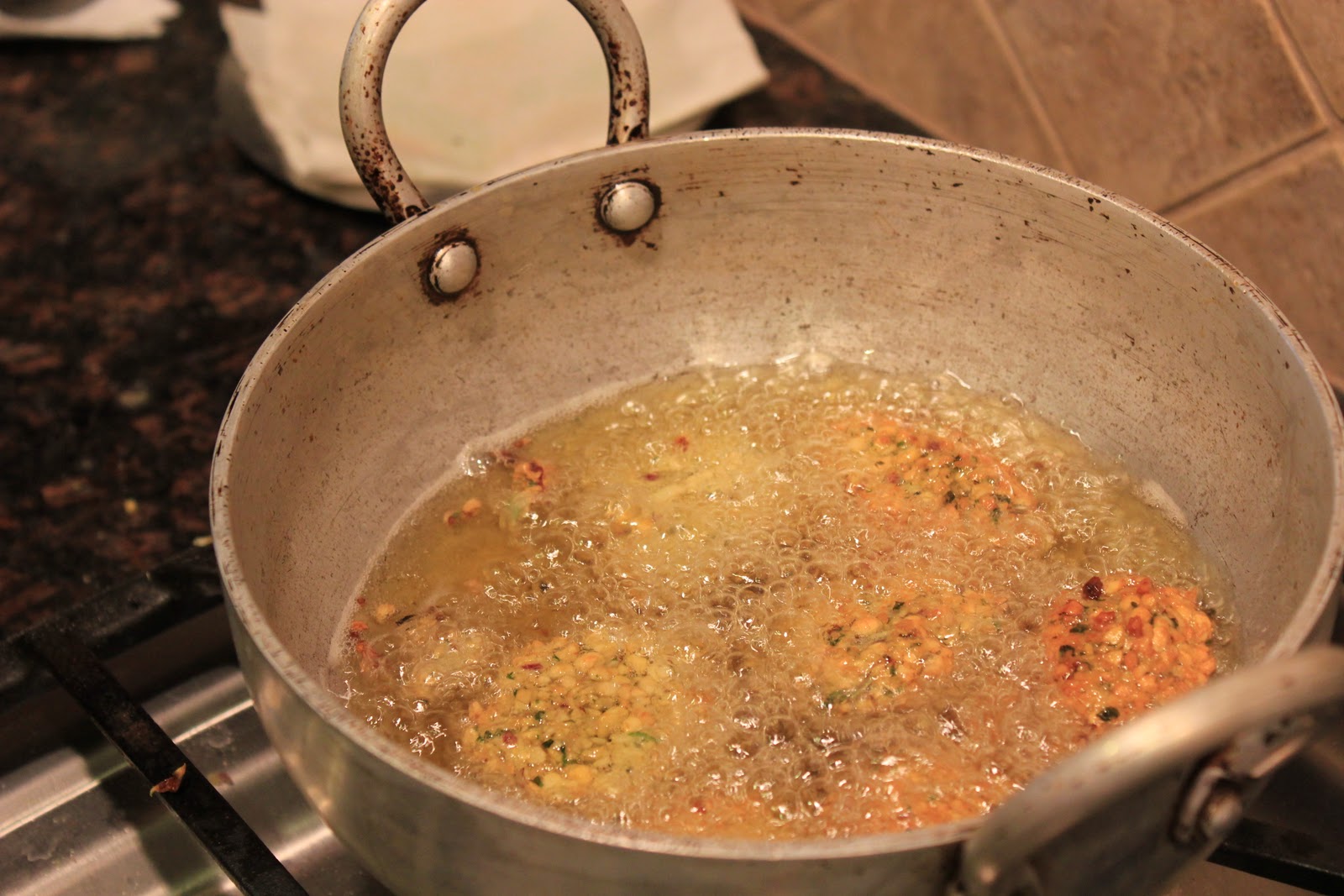 Pick them out of the wok with a slotted spoon and place them on a paper towel to soak up the excess oil.
Serve them hot with chutney or ketchup.
Ambodes also keep well so you can store them in a tupperware for about a week.