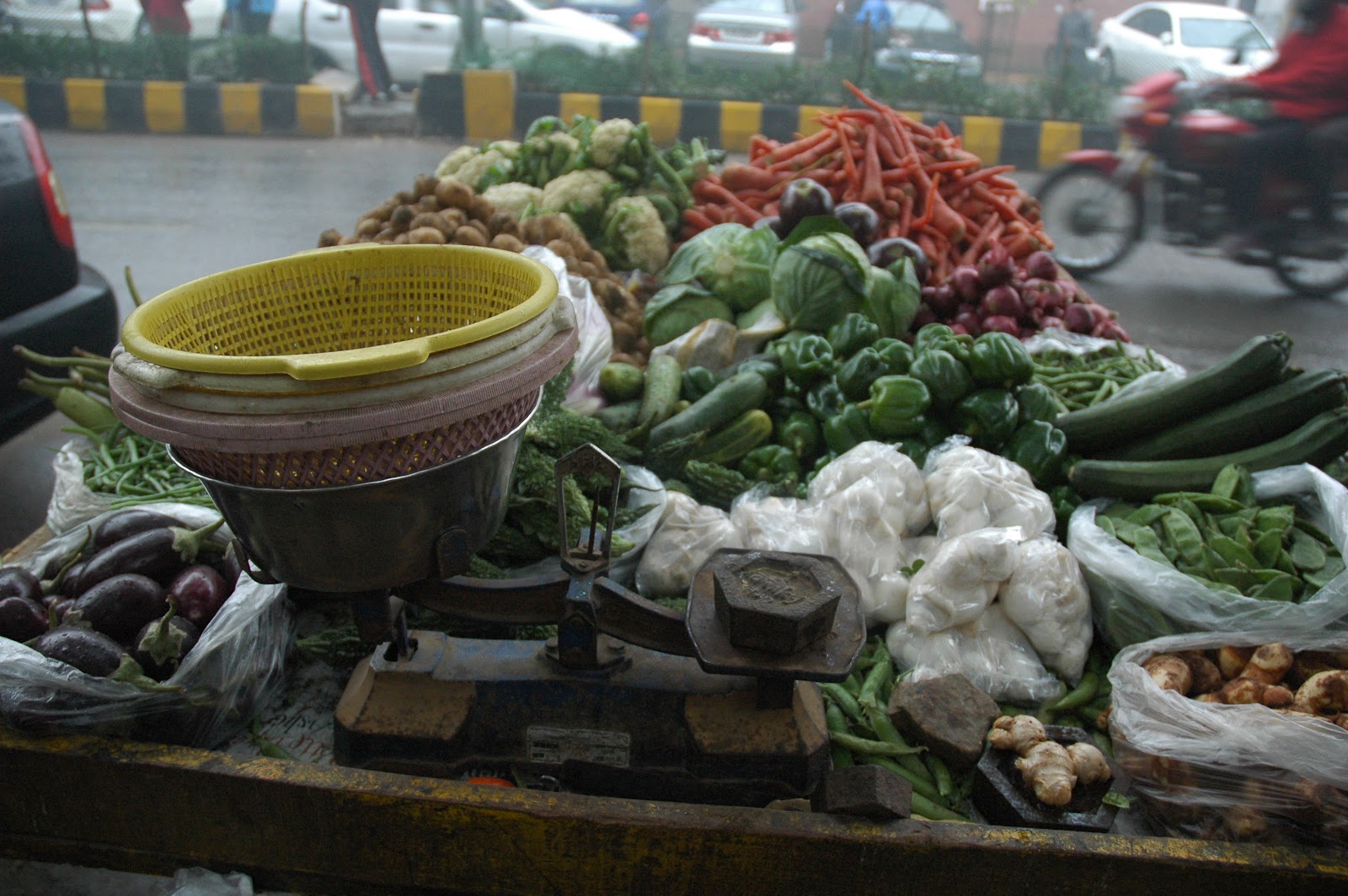 One of the things that I love to do most in Delhi is buy produce with my father and Great Aunt Kumud.  We take a walk in the mornings either at Deer Park or the Rose Garden, and before we go home we buy vegetables from the vendors right there to cook that day.
This is what turmeric root looks like when you buy it fresh.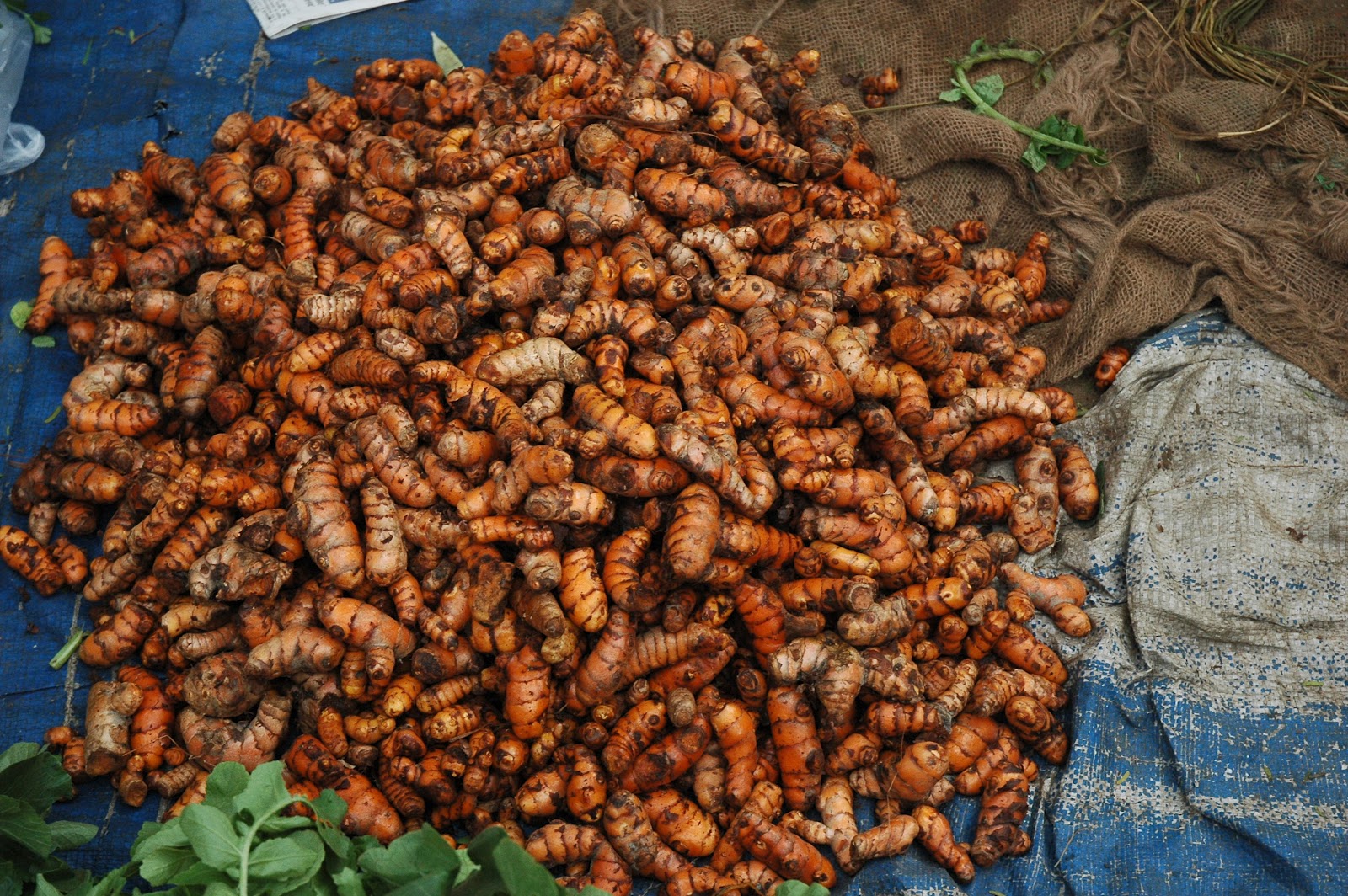 Sometimes, we end up buying from vendors we find along the way on our walks.
I love to watch my Dad and Great Aunt bargain and discuss what's good and what's fresh with the vendors.  They get very serious when they talk fruits and vegetables!
Even the grocery stores around have pretty great quality vegetables which we sometimes buy.  I remember this one guy came into the store and basically bought every single eggplant in the store. I think he must have been a chef and they were some of the most beautiful eggplants I had ever seen.
I was really curious about these berries that I kept on seeing in the market so we brought a few home.  I have to be honest, I really didn't like the taste of them because they are not that sweet and really tart but here are some that we brought home. The last berry is the goose berry or also called amla, which is used in an Indian pickle that I love to make.
Another fun thing to do is go to the market at night time. There is kind of a different energy then and I like how the stalls are all lit up.  This is the night market in Malviya Nagar across the street from my Great Aunt's apartment.  You can load up on everything and anything here  – fresh paneer, dried fruits and nuts, vegetables and fruits, Indian pickles, hot snack mixes and stainless steel kitchen items, which is my personal favorite!