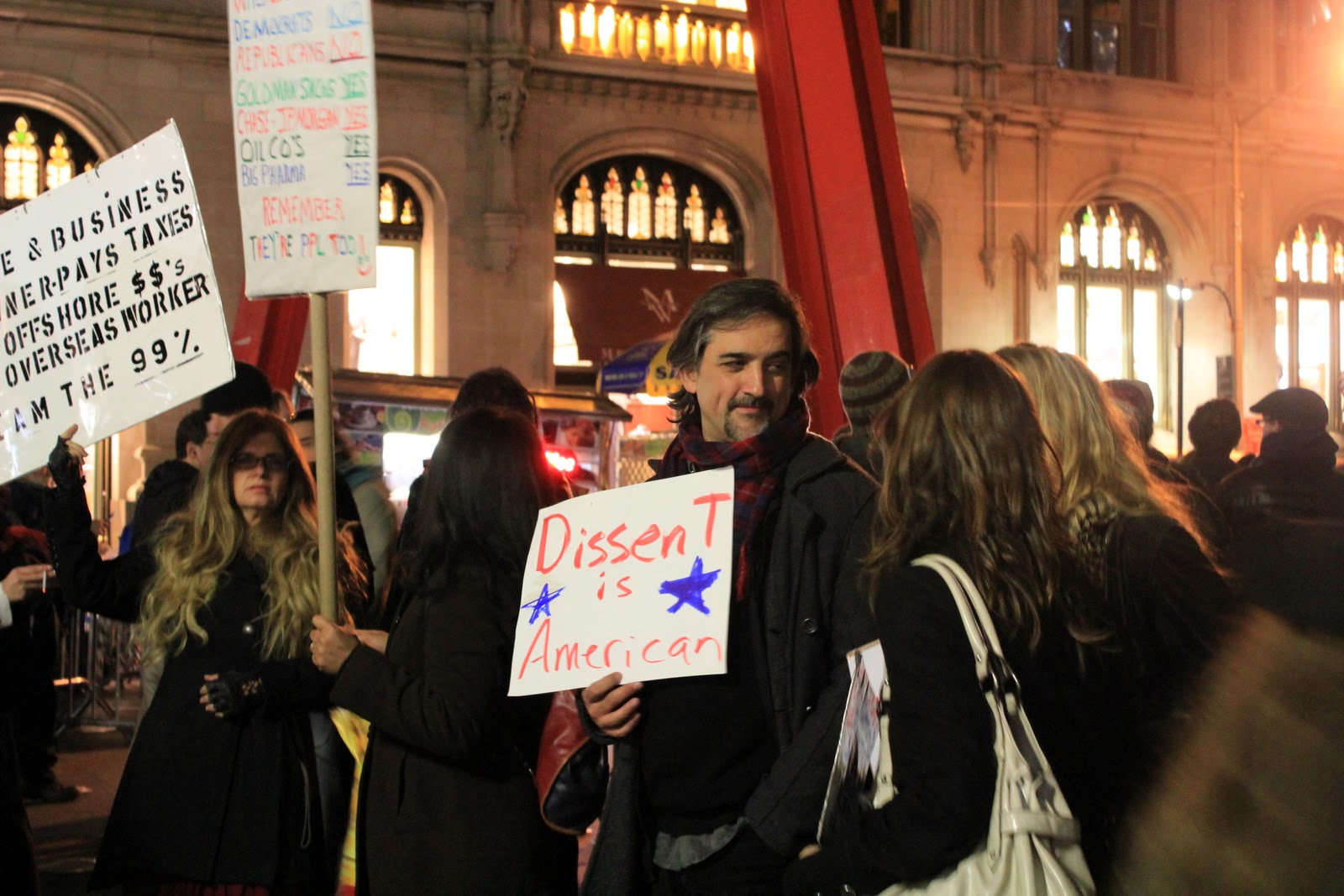 Last Sunday, my cousin, Sumanth and I decided that we'd like to make a contribution to the protesters at Occupy Wall Street so I made a vat of yellow peanut rice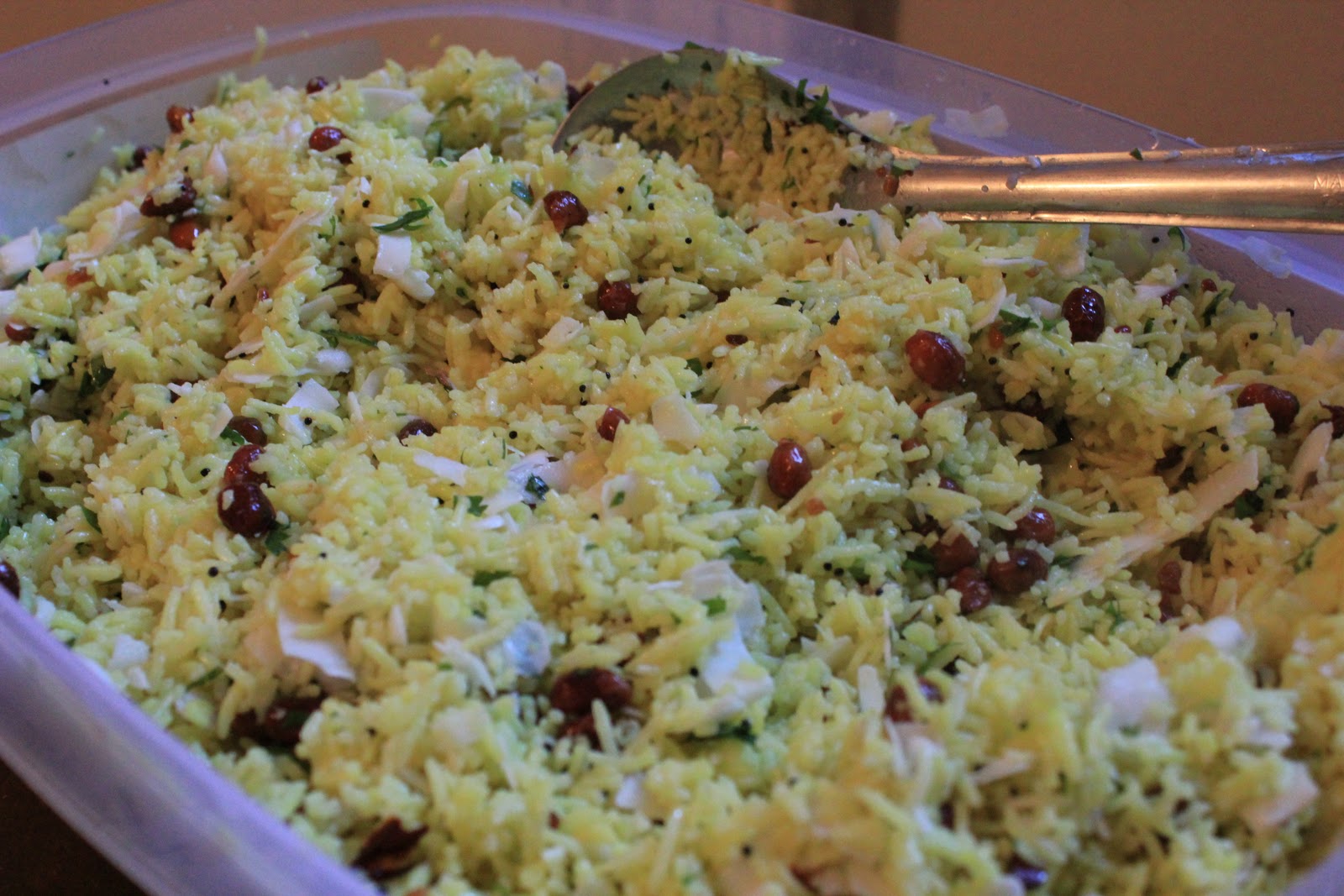 and Sumanth made a huge pot of his special masala chai.
I have to say I'm not a political person at all but for some reason this movement has struck a chord.    I do believe in the main sentiment that the distribution of wealth is out of whack and something needs to change.  I'm also fascinated by the structure or somewhat lack of structure really that is defining this occupation.  And although it gets criticized for lack of direction, there is something that is resonating with others as the movement spreads to other cities in the US, Asia and Europe.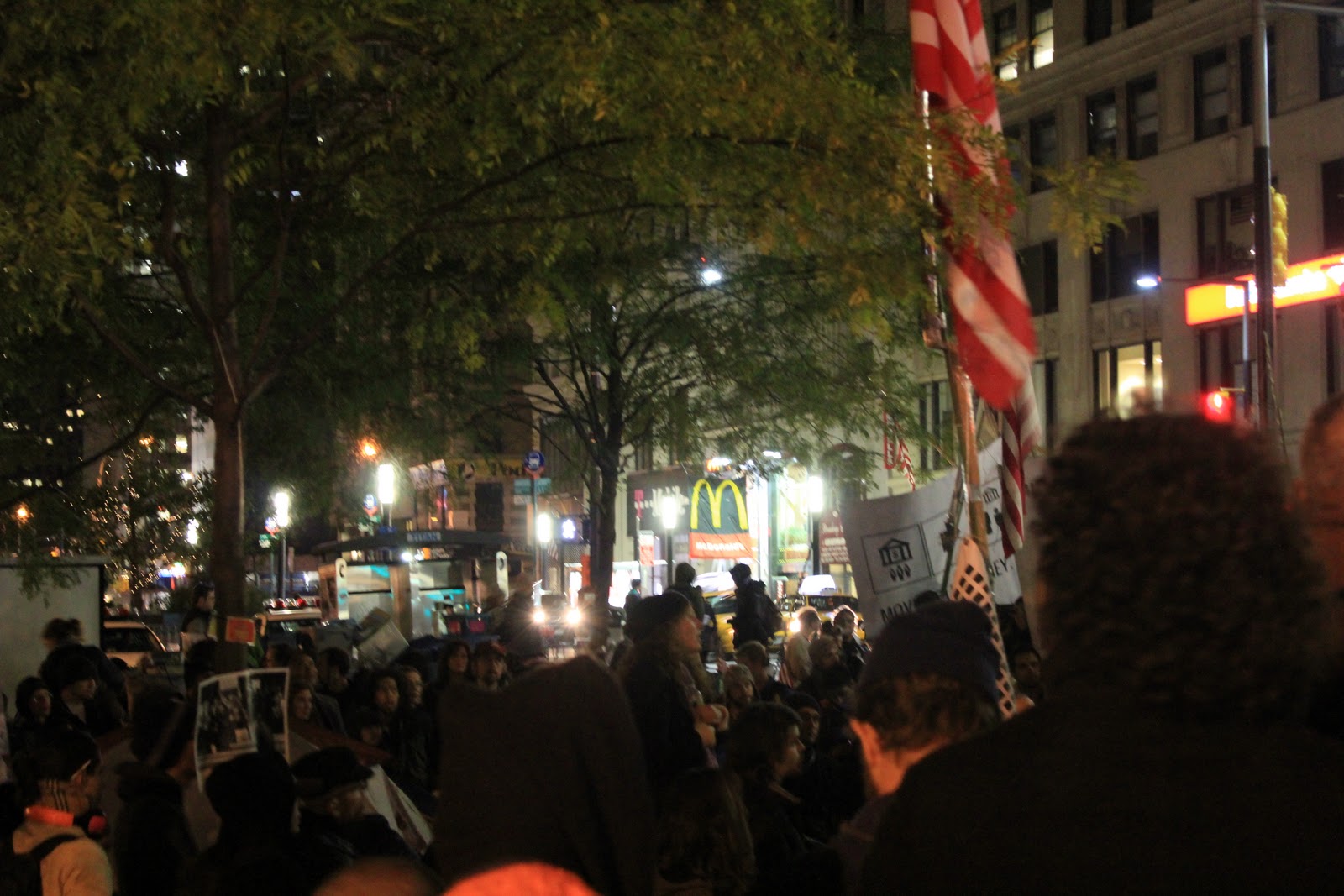 When we arrived at Wall Street, it took us a little time to figure out where we could serve our rice and chai, but everyone we encountered there was really helpful. In the canteen, there was space made so that we could serve our food alongside the other workers.  It felt good to give back to people that are really devoting themselves to what they believe in (don't get me wrong, there were definitely some freeloaders in the mix, but the majority of the people we served were protesters).
In the canteen, everyone was just kind of pitching in and fell into their roles of serving, refilling, etc.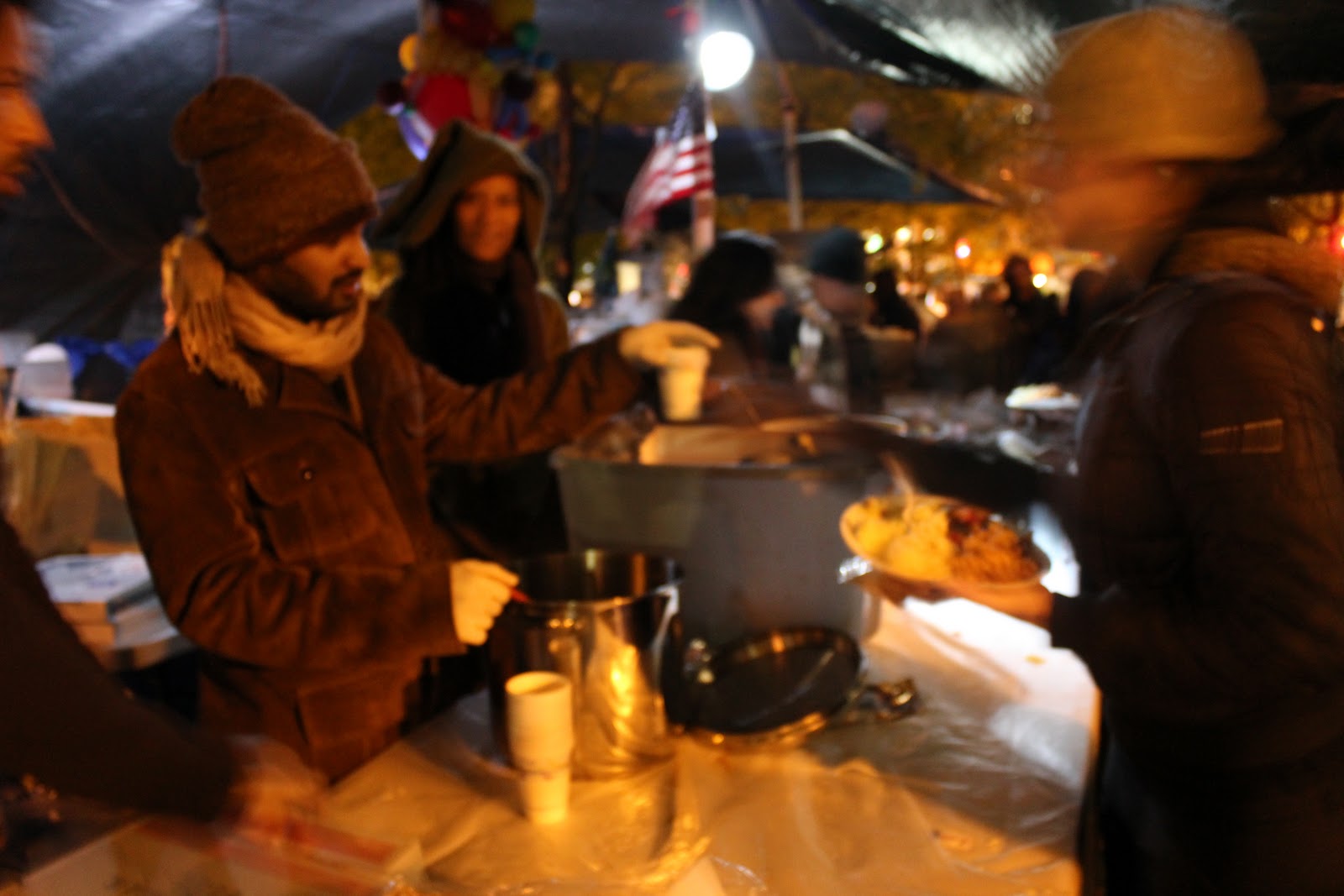 Working there made me think about how the undefined nature of this protest works.  The answer I think is really collaboration in its finest form.  When I think about the projects I work on outside and at work nowadays, there is not really a defined leader per se, but each person on the project comes with a certain expertise that they contribute to bring it all to fruition.  I don't know if that is really the case for Occupy Wall Street, but working at the site made me feel that maybe the structure reflects a more modern way of collaboration that we all are actually pretty familiar with but never have seen applied to a protest or an occupation.
Anyway, that is my two cents but I'm curious to see what happens next and I will most likely go back and serve food there again … Thanks Sumanth for cousin collaborating:) and to Sheng and Ben for helping!