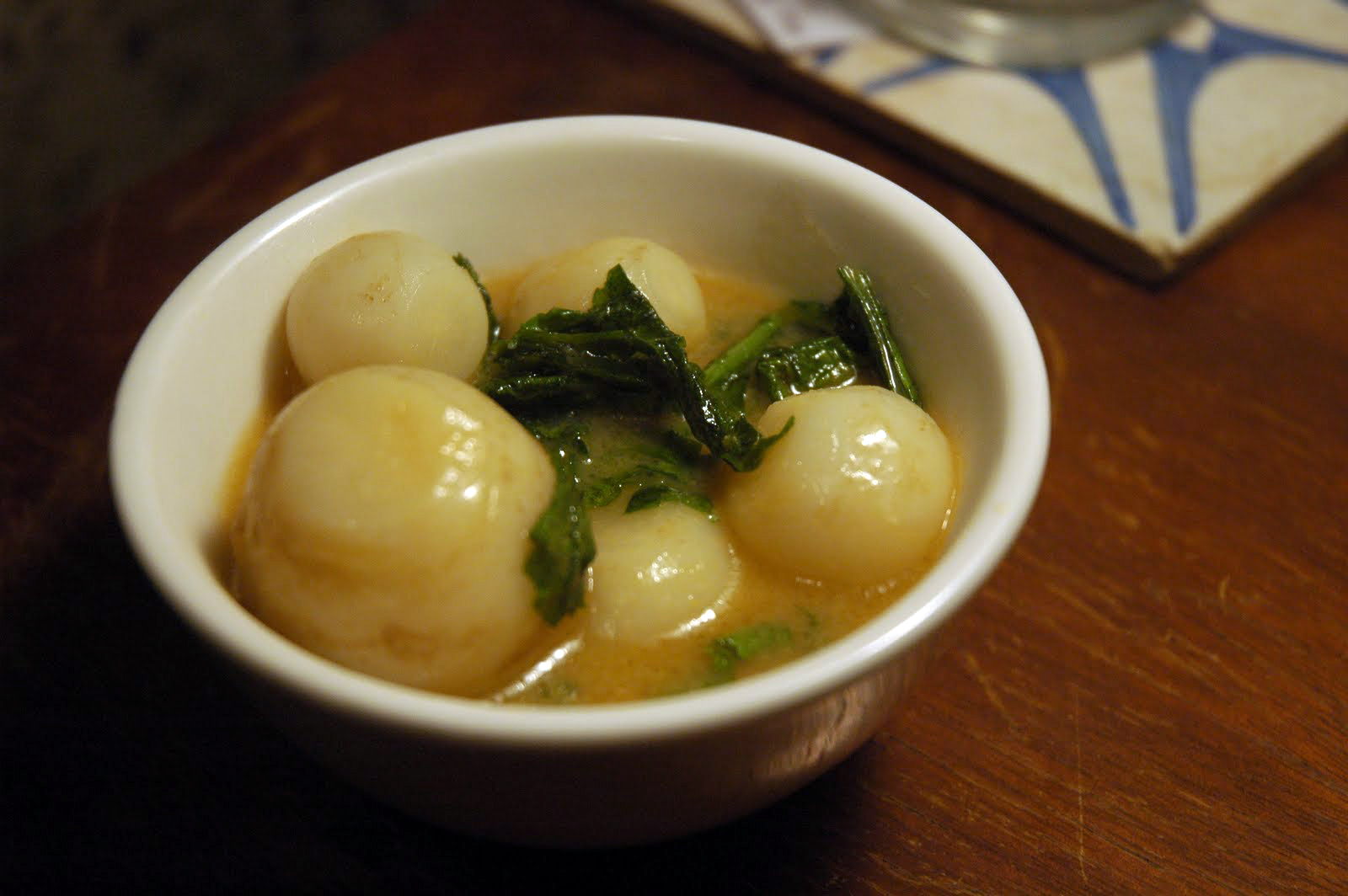 My CSA just started on the 11th so I'm really excited. In the first batch, I got some Japanese turnips. I used to never like turnips but this variety has a mild flavor and a nice, almost watery texture compared to others. I have been cooking with this one recipe for Japanese turnips with miso butter from epicurious that I really like and realized that instead of butter, why not use ghee! Thus, miso ghee was born.
This recipe calls for white miso which is made from fermented rice, barley and soy beans. There are several different types of miso, and this one is on the sweeter side. I started cooking with miso not long ago and realized after purchasing it from a Japanese market in Manhattan that my local corner store carries it as well so it is quite easy to find. It adds really good flavor as a base in soups, salad dressings and as a glaze on vegetables and goes really well with mirin, a Japanese sweet rice wine that is also included in this recipe. For a vegetarian, miso is a good addition because it's high in protein.
These are my turnips. They are so small so I just cook them whole: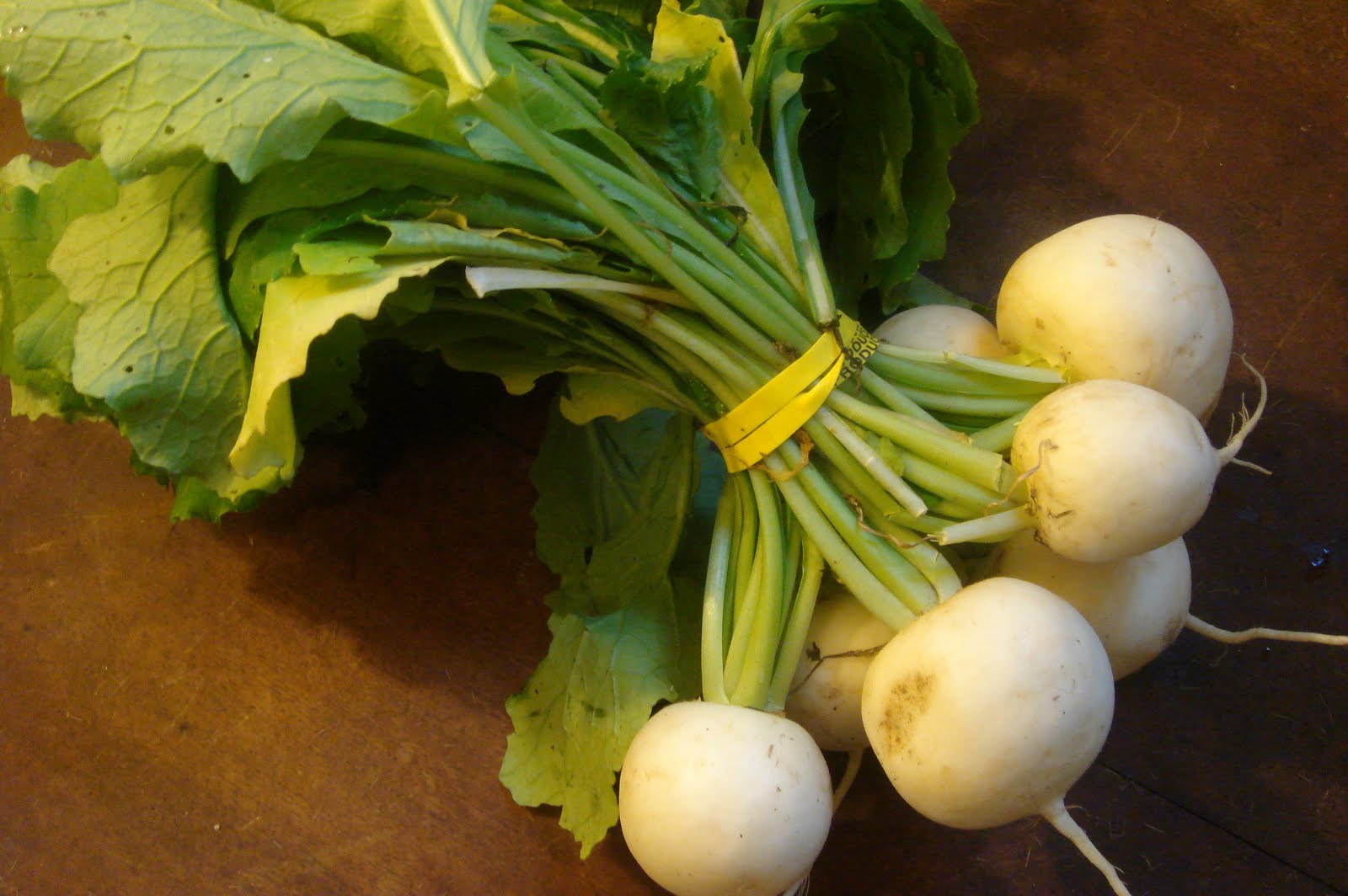 I have eaten this recipe two ways, where you leave it more soupy or cook off all of the liquid. This is the less soupy version. Try both and see which one you like.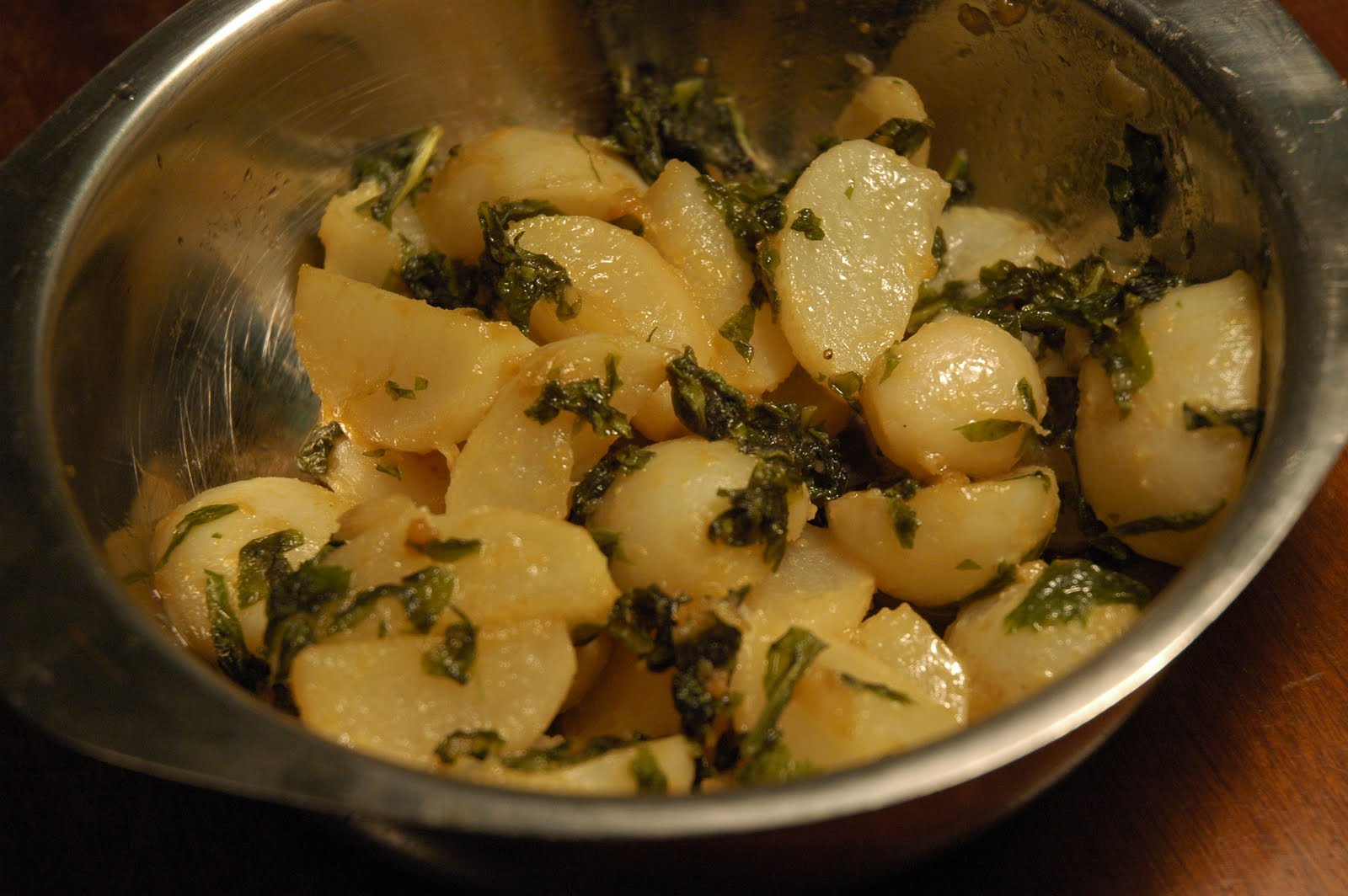 Japanese Turnips with Miso Ghee
adapted from epicurious
Ingredients
3 tablespoons white miso
3 tablespoons unsalted ghee, divided
3 pounds small (1 1/2-to 2-inch) Japanese turnips with greens
1 1/3 cups water
2 tablespoons mirin
Method
Stir together miso and 2 tablespoons ghee.
Discard turnip stems and coarsely chop leaves. Halve turnips (leave whole if tiny) and put in a pan along with water, mirin and the remaining tablespoon of ghee. Bring to a boil over medium-high heat, and then cover and boil for 10 minutes.
Add greens by the handful and mix in. Cover and cook for 1 minute. Uncover and continue boiling, stirring occasionally, until turnips are tender and liquid is reduced to a glaze, about 5 minutes. (I sometimes add a little more liquid so it gets kind of soupy so I can mix it with rice but both ways are really good.) Stir in miso ghee and cook 1 minute.
This is what it should look like if you cook off all of the liquid: