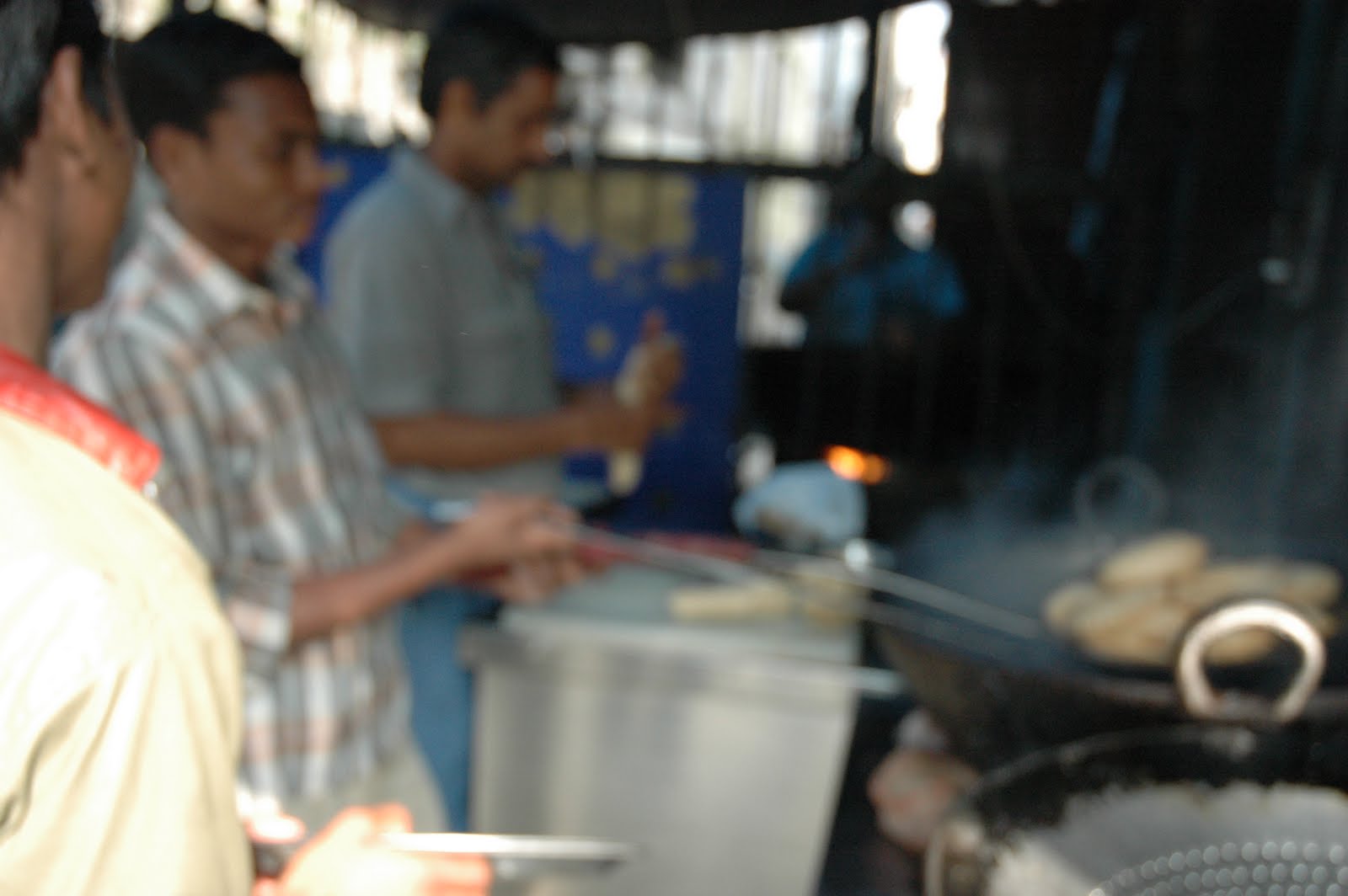 So when I was in Delhi, I did eat a ton of food, but I have to say Kapoor's was most memorable. This place is one of my great aunt Kumud's favorites and it's obvious from how the owner dotes on her that she is a regular. The restaurant is roadside and quite close by to where she lives in Malviya Nagar.
They make two of my favorites snack foods (both deep fried of course!) – chole bhatura, fluffy and thick bread with chickpea curry –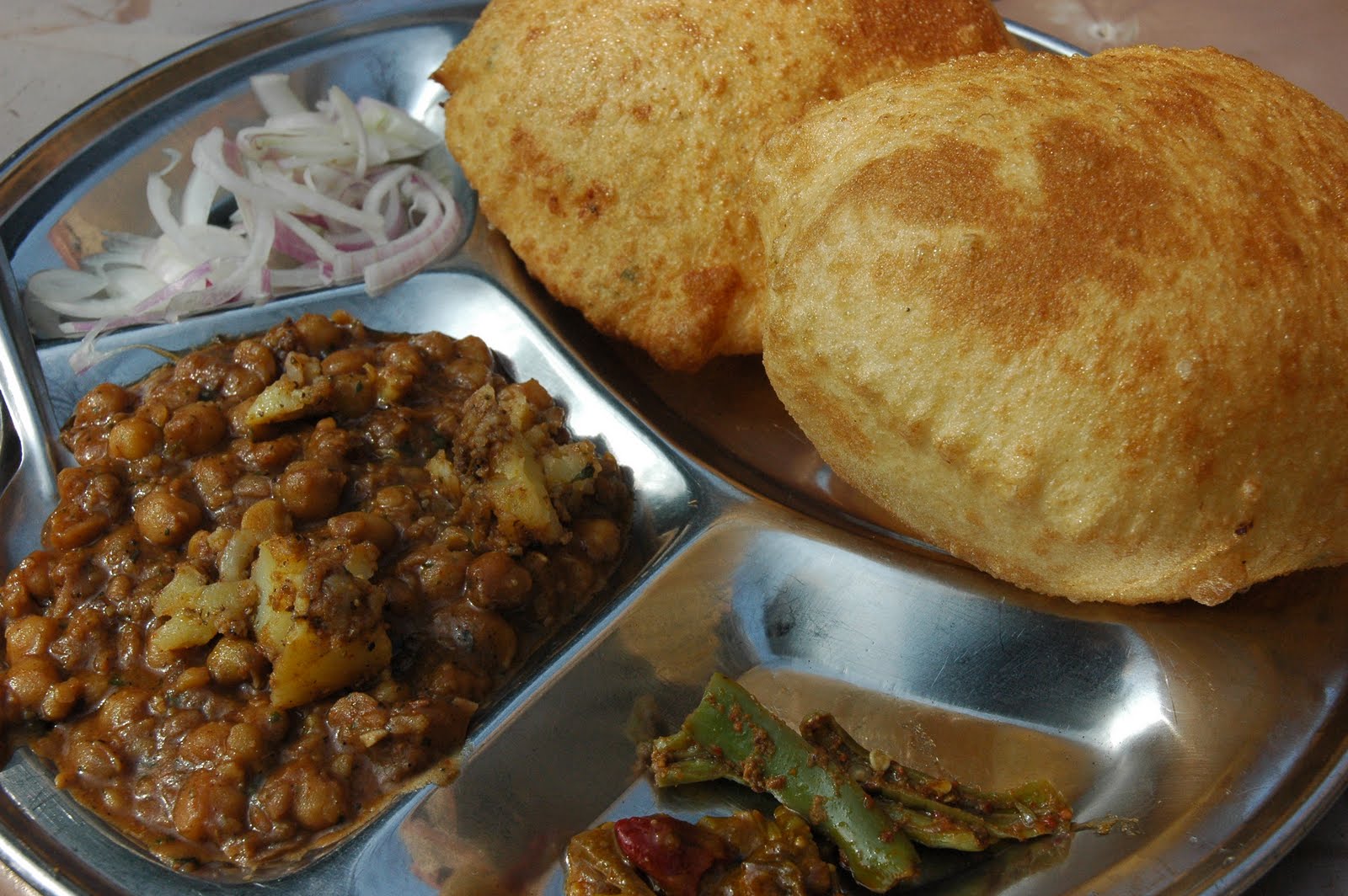 and khasta kachori, flakey bread stuffed with curried lentils –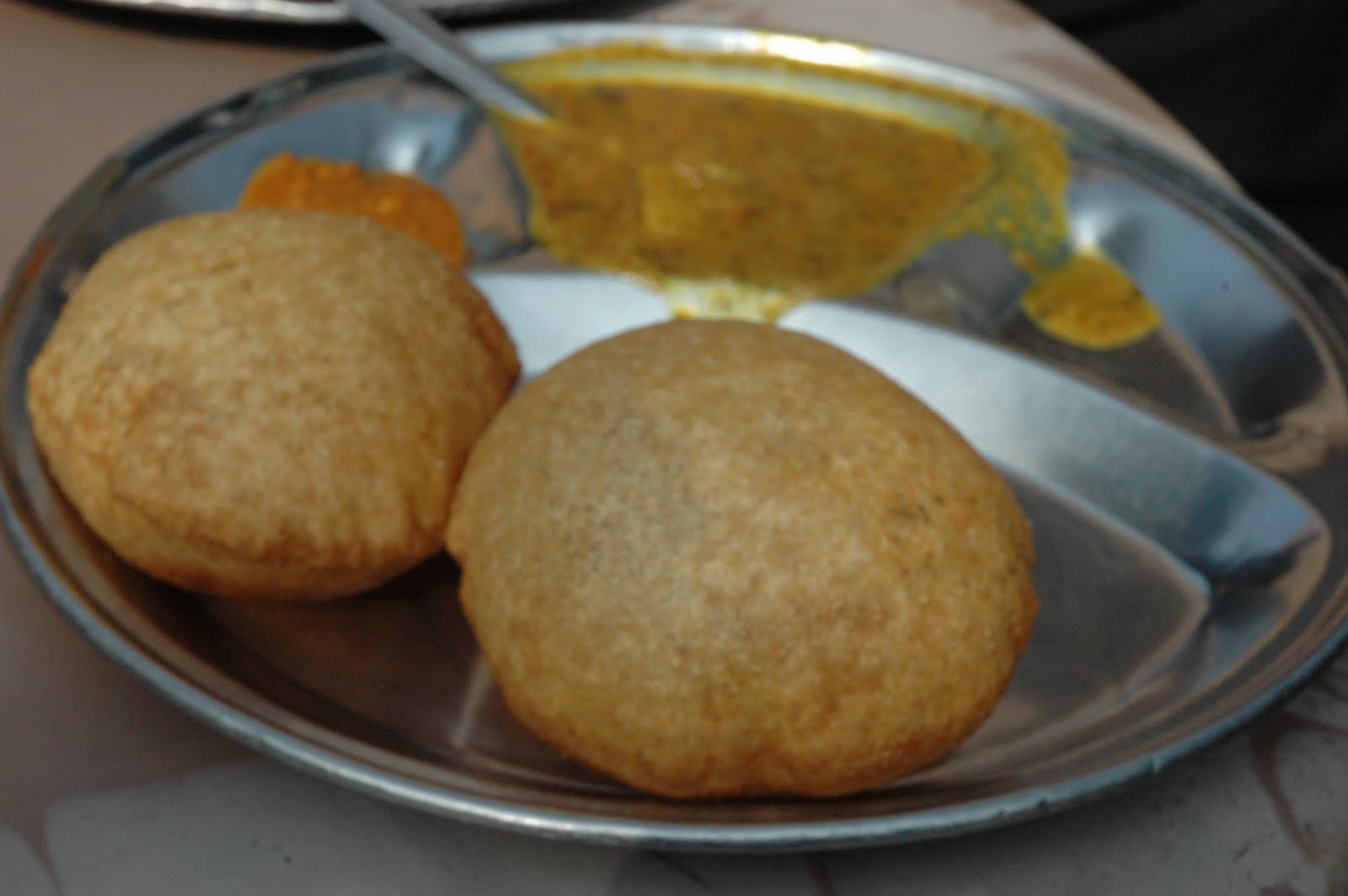 It was definitely the best I have ever tasted and I don't like superlatives! I brought some kachoris back home with me. I realized they print out your name on a label for each take out item so every time I took one out from my fridge, Kumud's name was on it. How cute because they already reminded me of her!
Kumud and my father enjoying their kachori –
Here are some more photos from the day.