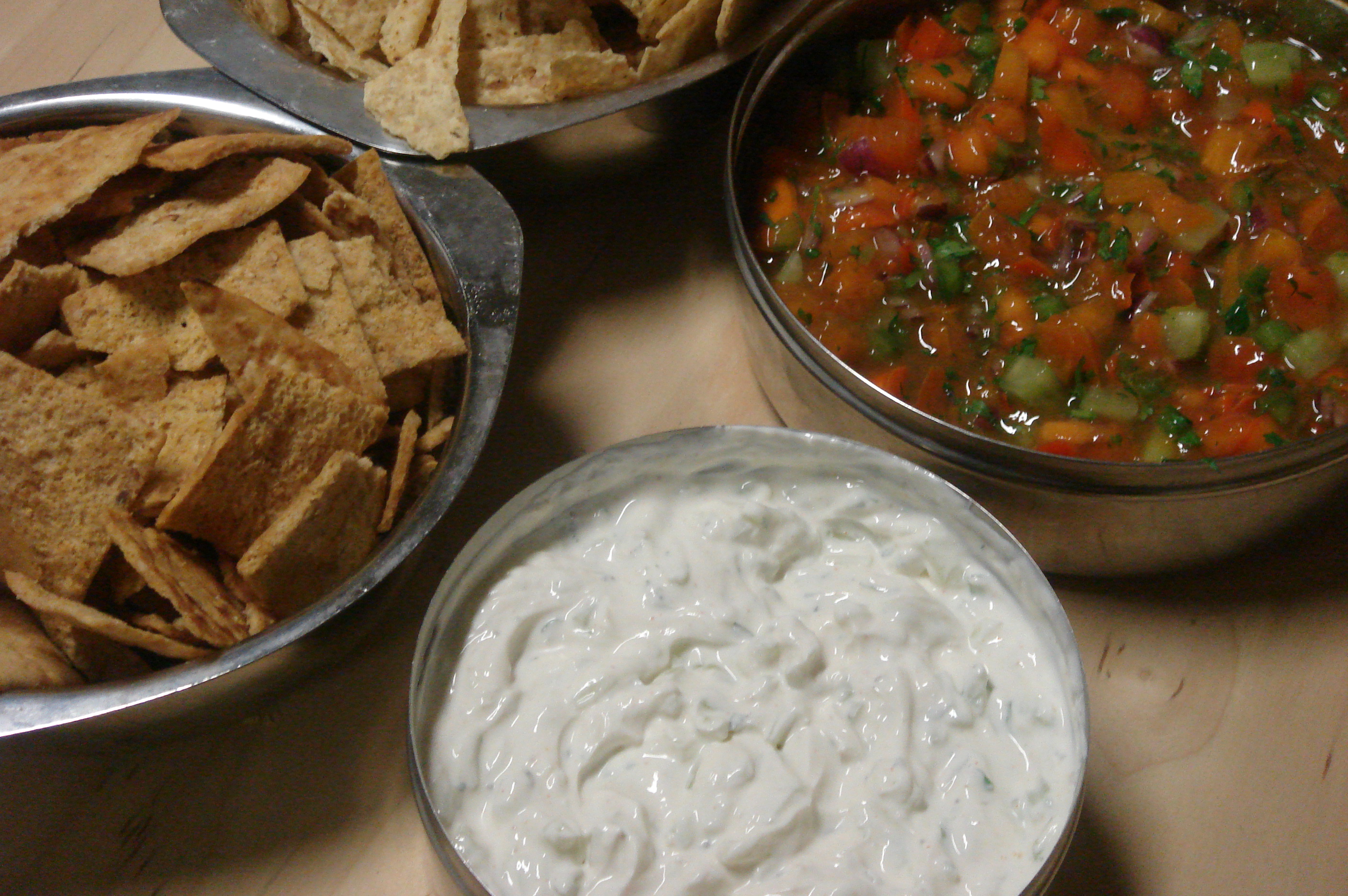 My friends Dan and Nate host a really fun model drawing class every two weeks in Nate's art studio in Gowanus called +DRAWING+MODEL+MUSIC+BEER+.
Here they are. Dan is the blurry one: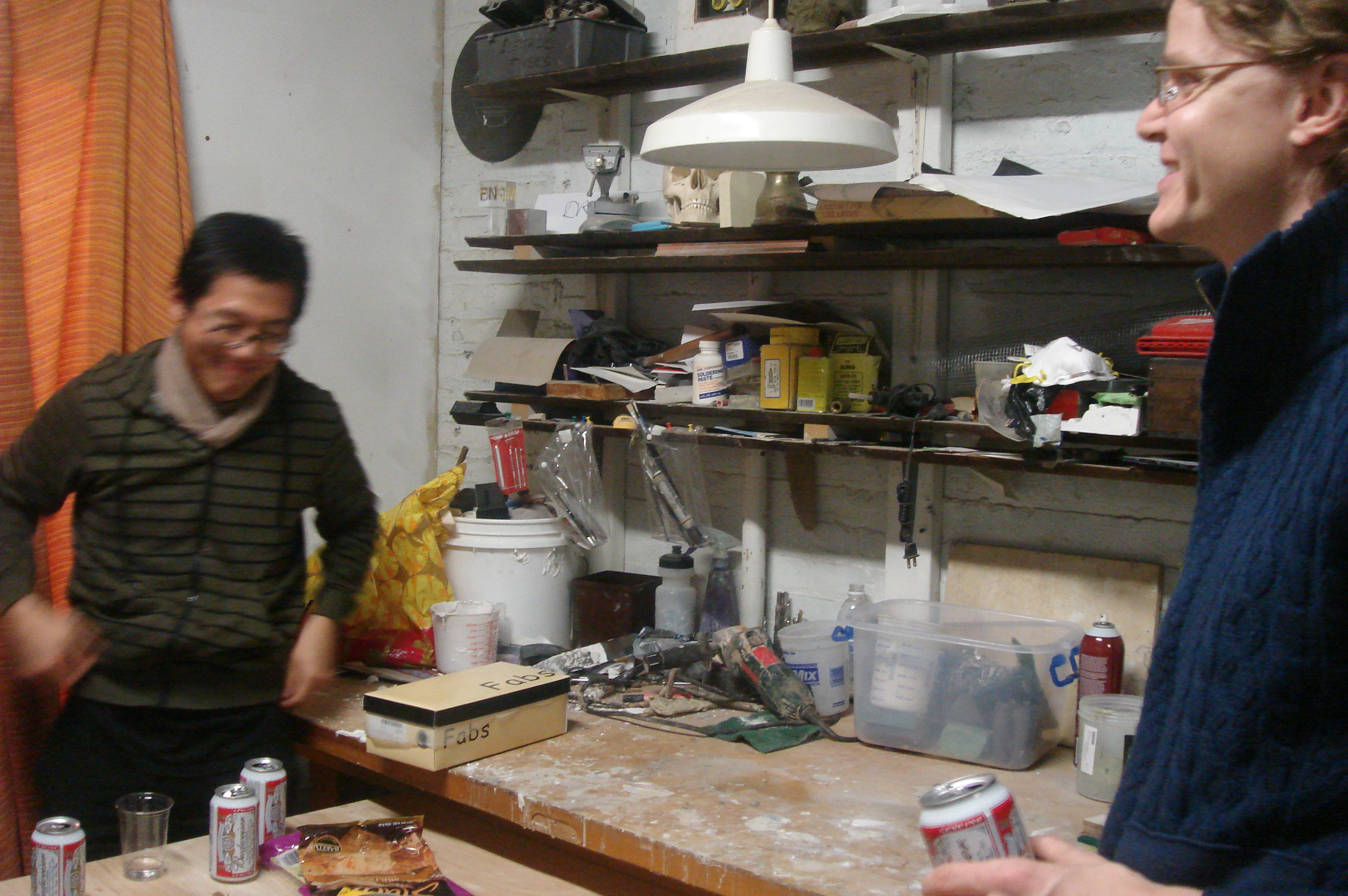 This class is special though because not only do you get to draw a model, you also get to listen to music curated by
Dan
while having a glass of wine or a beer. The class is really magical because time goes by so fast there and when it's over you don't want to leave as evidenced by the lingerers. To share, I brought snacks of
persimmon salsa
and spicy tzatziki (recipe below). Coincidentally, the food I brought fit in with the theme of that week's class.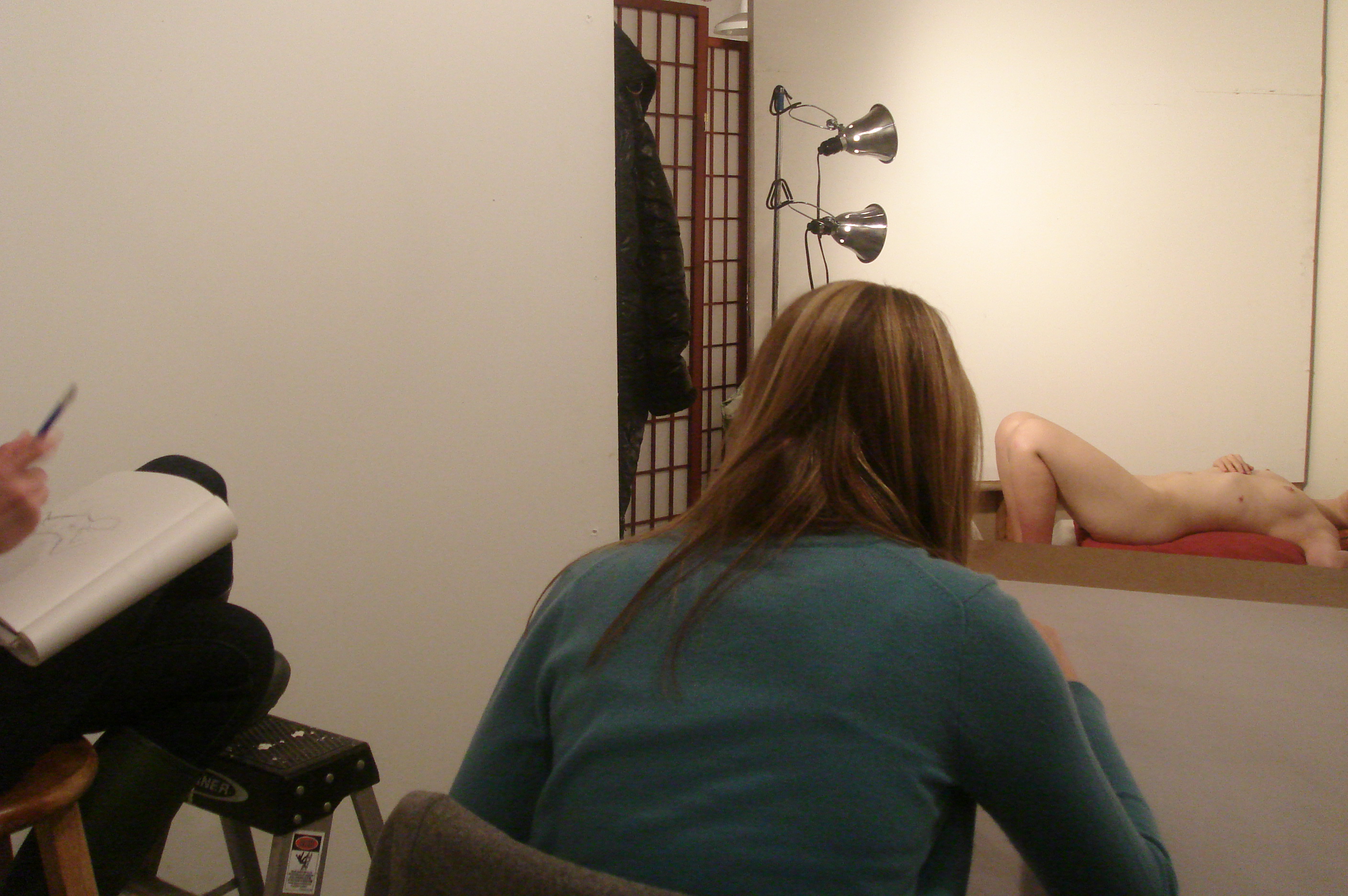 Each class has a different music theme. This one's was British Invasion but not what you'd think. In Dan's words – '"British Invasion" was less about the Beatles, Stones, etc. crossing the pond and going all D-Day on the Billboard charts, but more about the interaction of English music culture with that of the Queen's subjects.' That night we heard music that paired UK influences with ones from India, Nigeria and the US, an eclectic mix from Lily Allen 50 Cent satires to mid-century Nigerian art music, while eating some of my East meets West food:)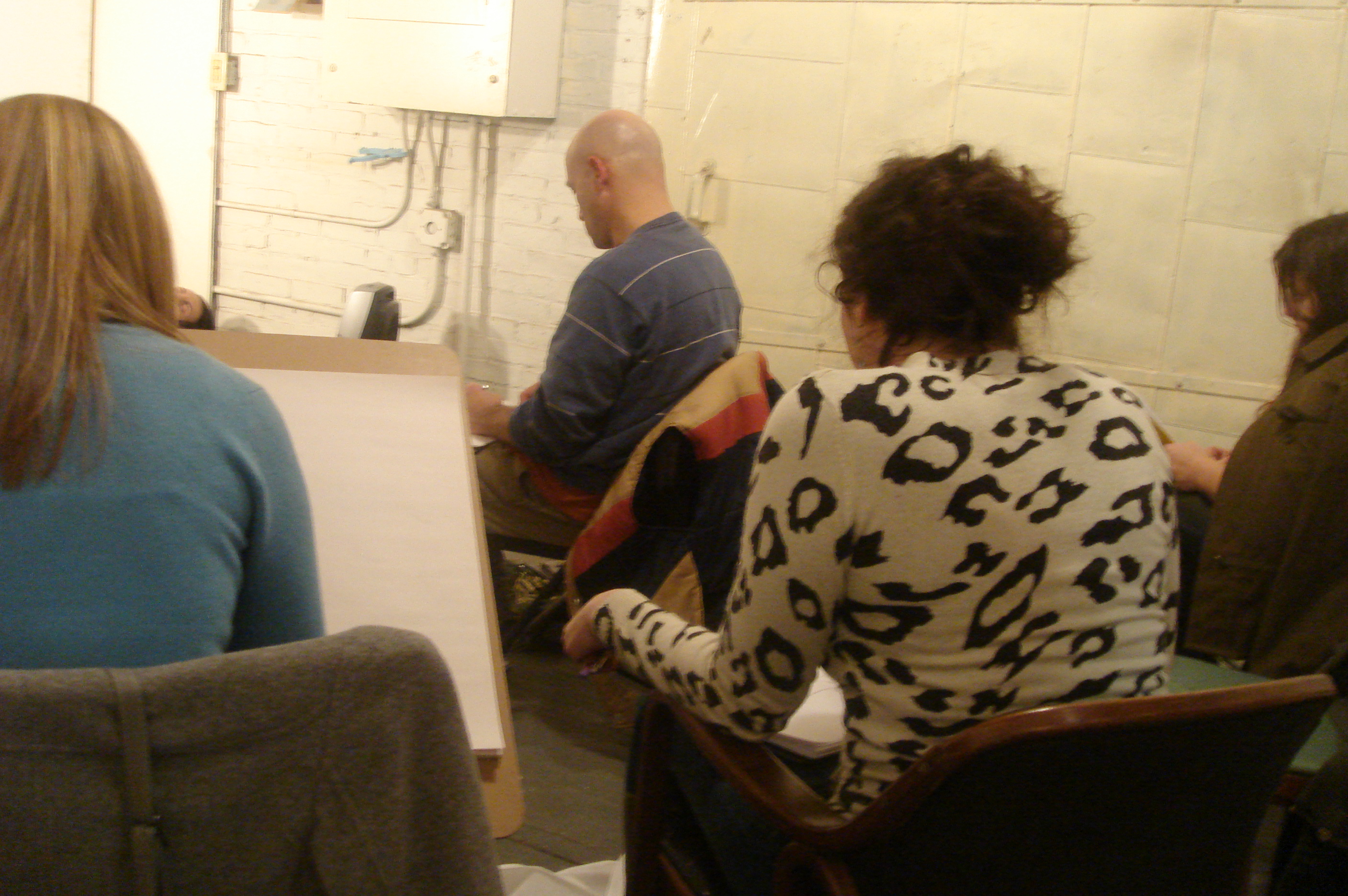 The theme for the upcoming class is "first impressions" in light of the New Year where you will hear songs that start an artist's debut album. Here is info on the next class and don't forget to RSVP because space is limited:
Wednesday January 12, 8:00 – 10:30 pm
269 Douglass Street and 3rd Ave., Brooklyn
$10 pays for model, beer, and music.
RSVP nathan.sensel@gmail.com
Thanks to those for sharing their drawings: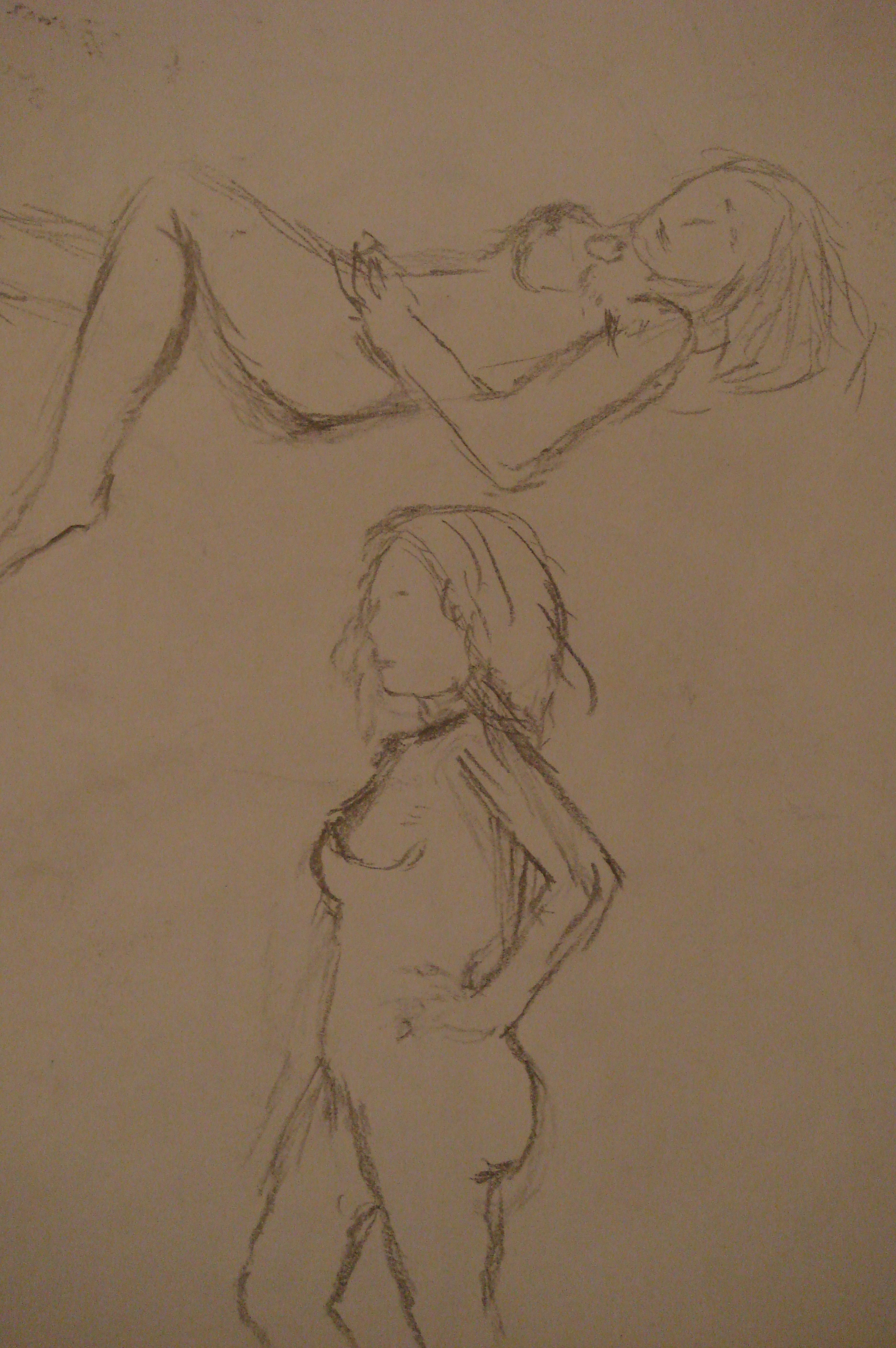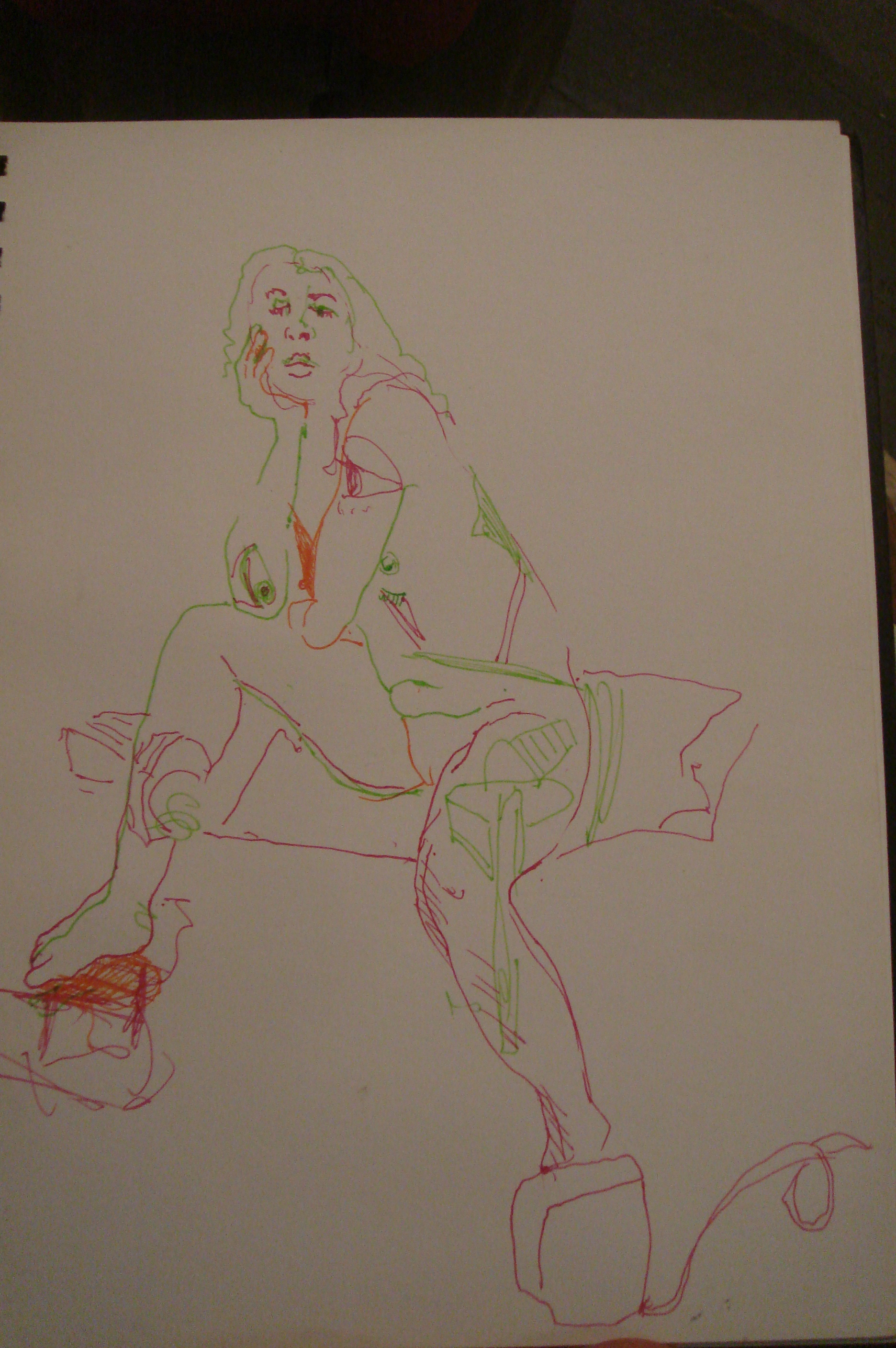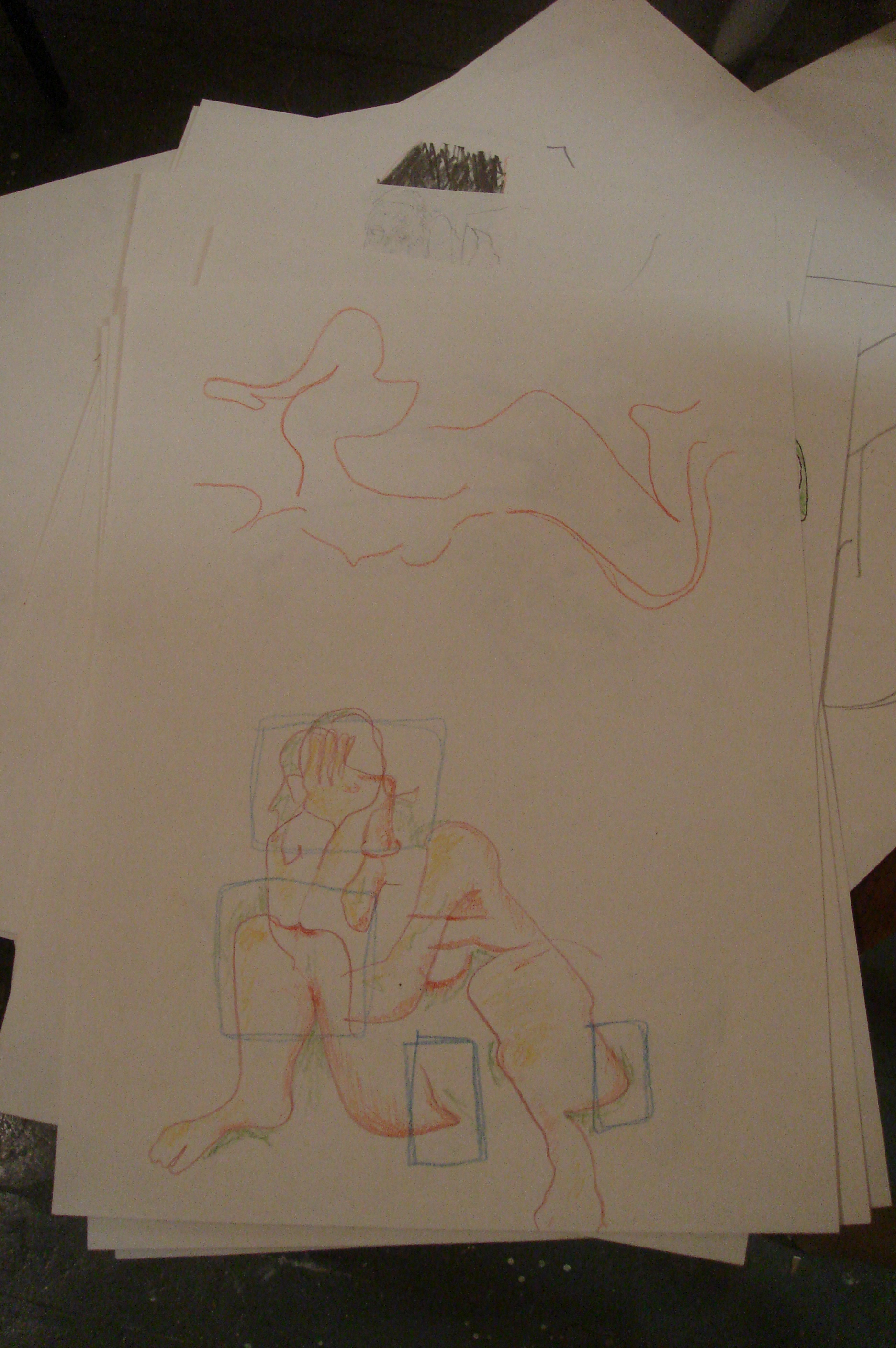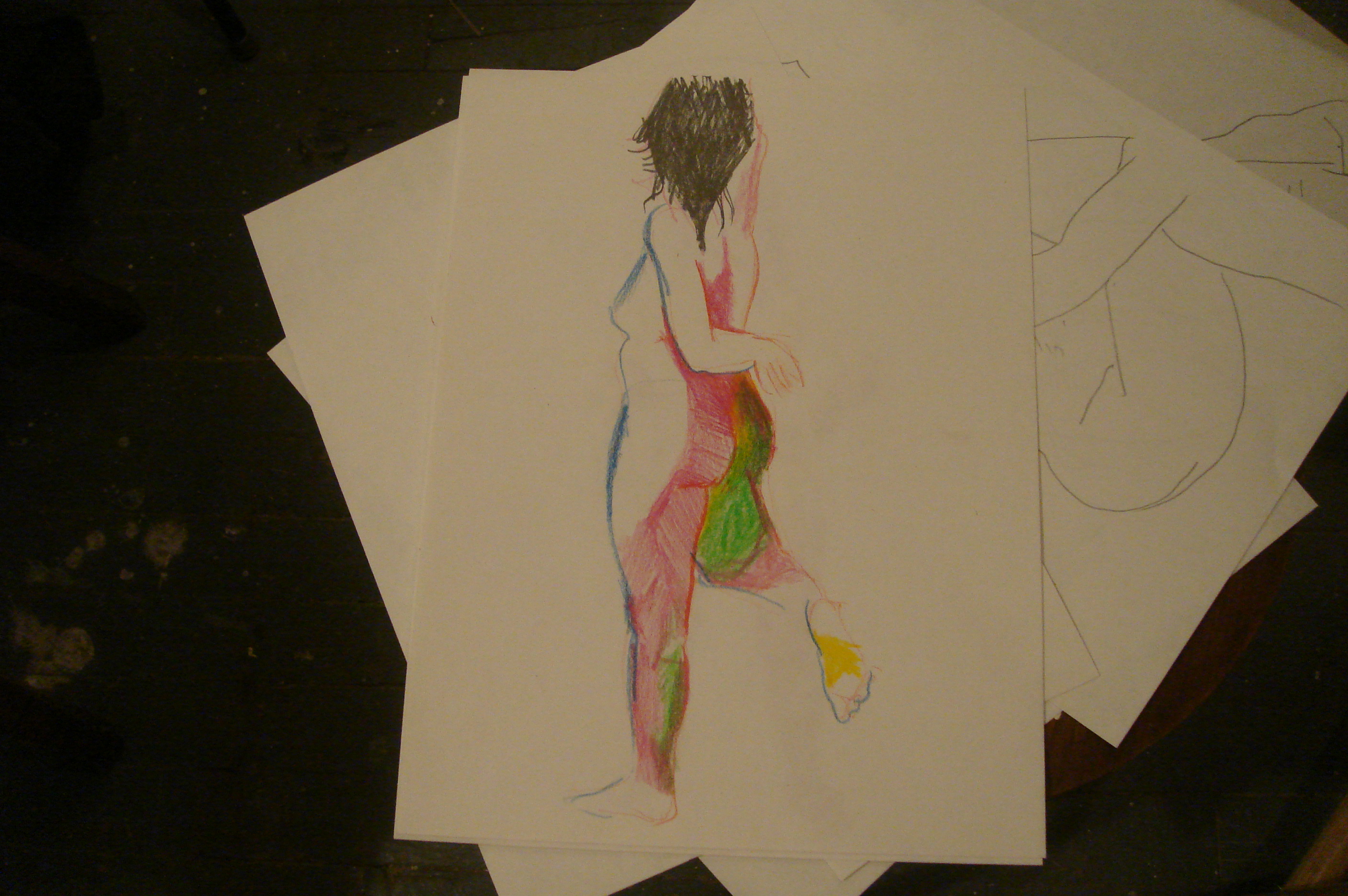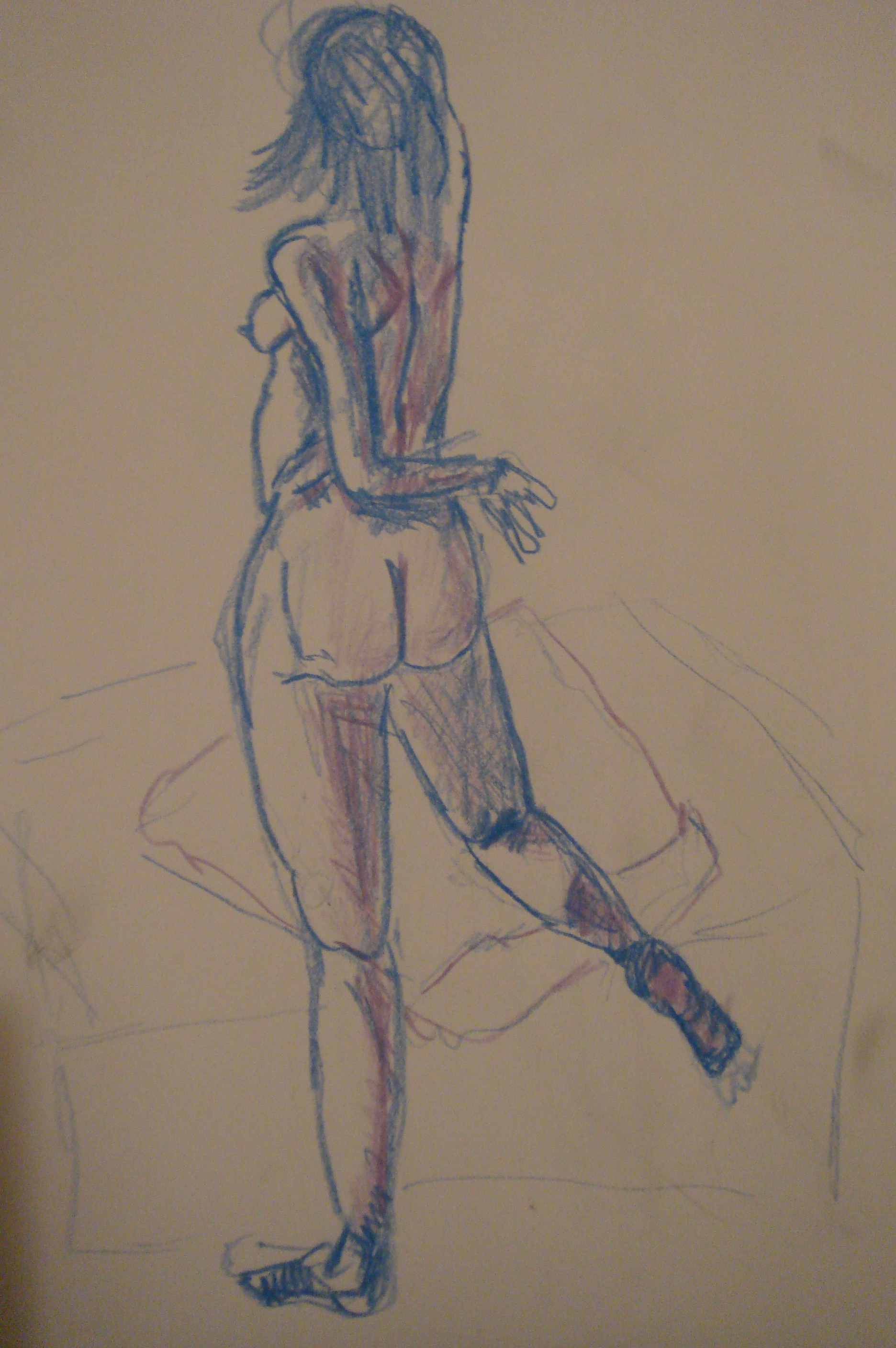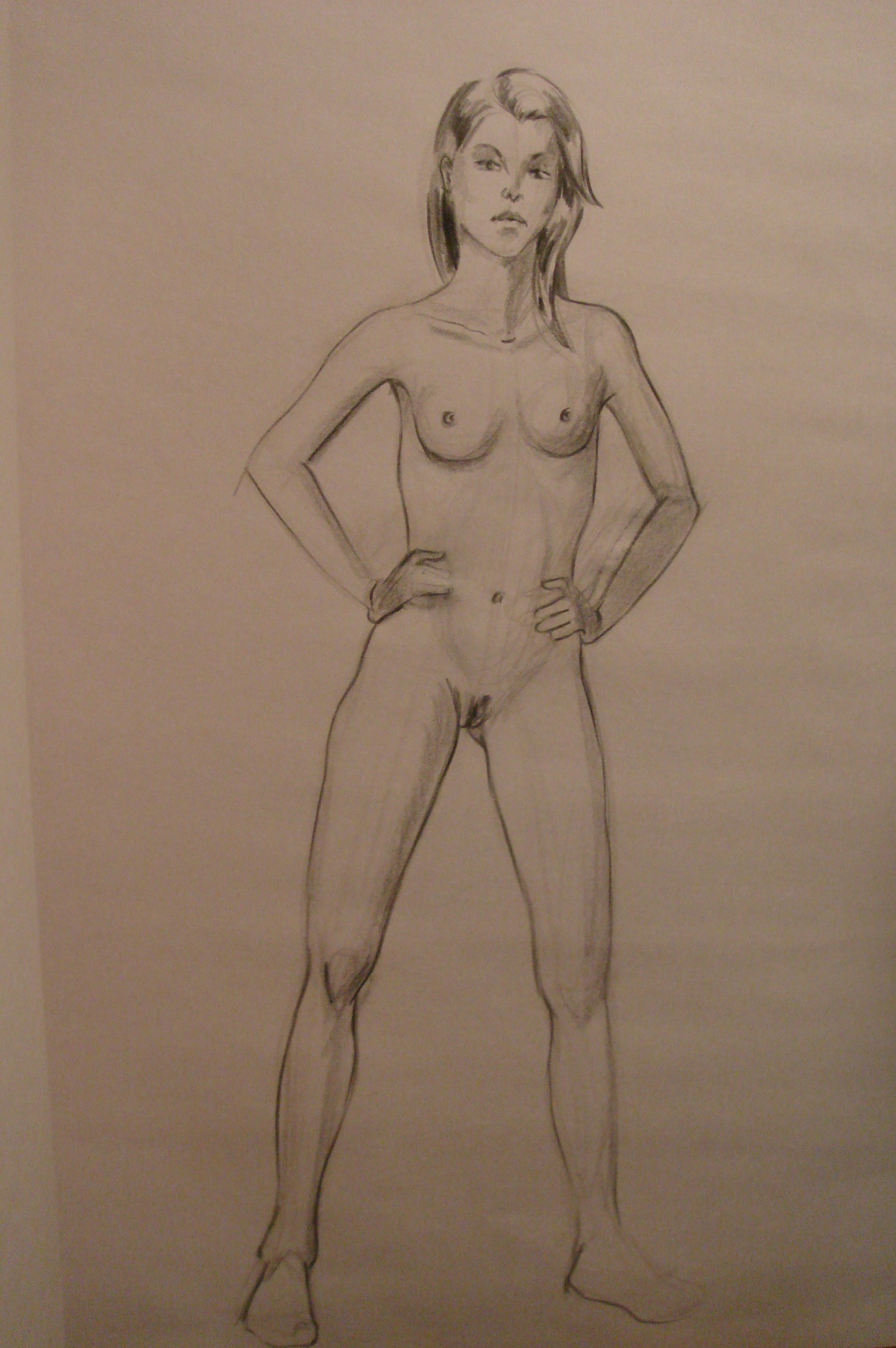 And here's my recipe for spicy tzatziki that I served that night.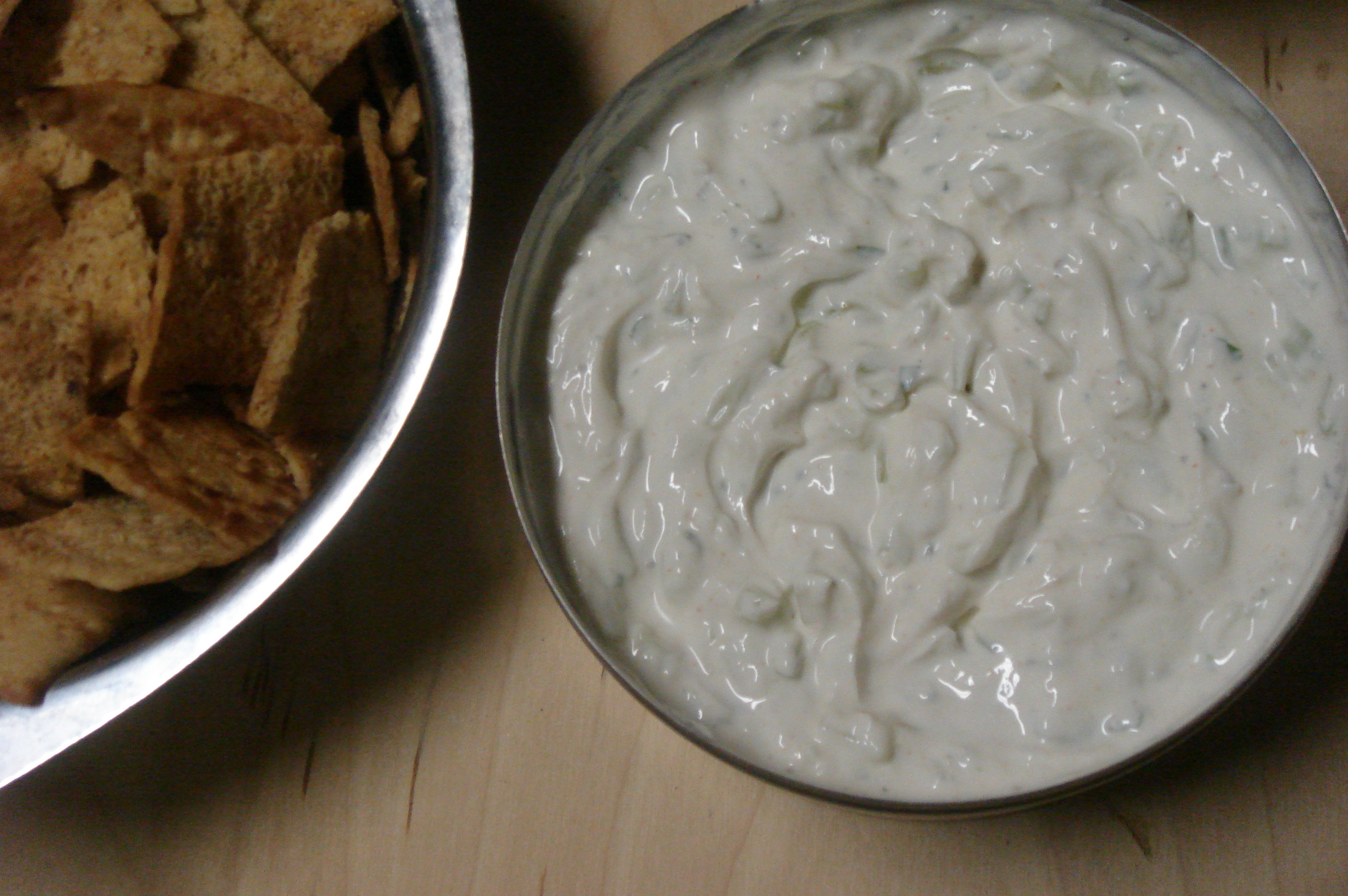 Spicy Tzatziki

Ingredients
17.6 oz Fage container of Greek yogurt
1 cucumber, peeled, seeded and grated
2 cloves garlic
couple squeezes of lemon
~1/4 teaspoon coriander powder, add more depending on taste
~1/4 teaspoon roasted cumin powder, add more depending on taste
cayenne powder to taste
fresh cilantro, chopped
fresh mint, chopped
black pepper
salt
Method
After peeling, seeding and grating the cucumber, wrap it in a paper towel and squeeze out water gently. Leave it in the paper towel to absorb more water.
In a mortar and pestle, mash up the garlic with a couple pinches of salt.Combine the yogurt, cucumber, garlic, lemon, spices, herbs, black pepper and salt.
*For a variation, I have also fried the coriander, cumin and cayenne in a bit of oil and poured over the yogurt.