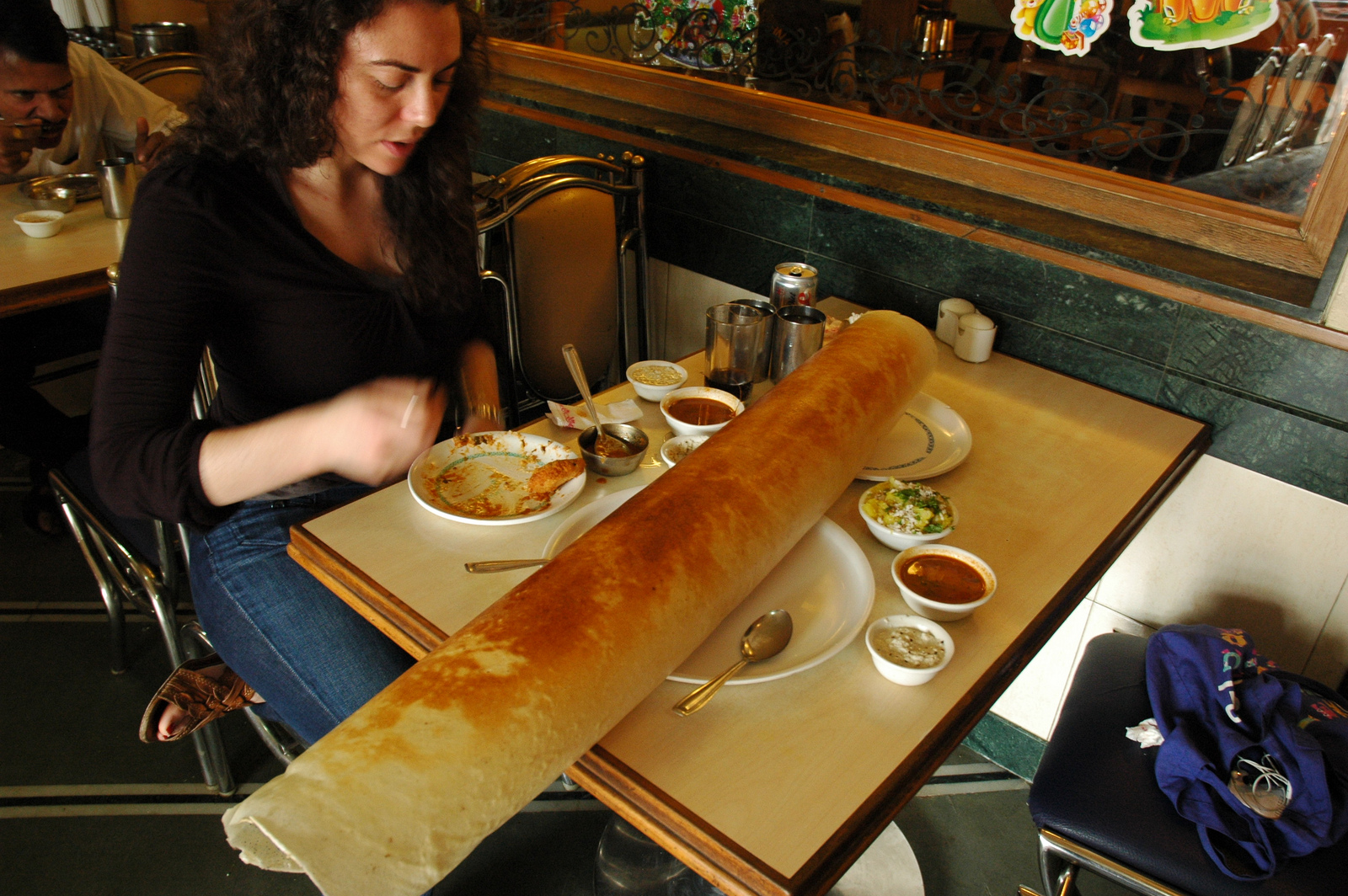 In Mumbai, I think I ate the largest dosa ever with my friend Fiana. Dosa is a South Indian crepe made from a fermented batter of rice and lentils and then cooked on a skillet. You eat it usually with
sambar
and coconut chutney. We had the dosa at Shree Krishna in Worli –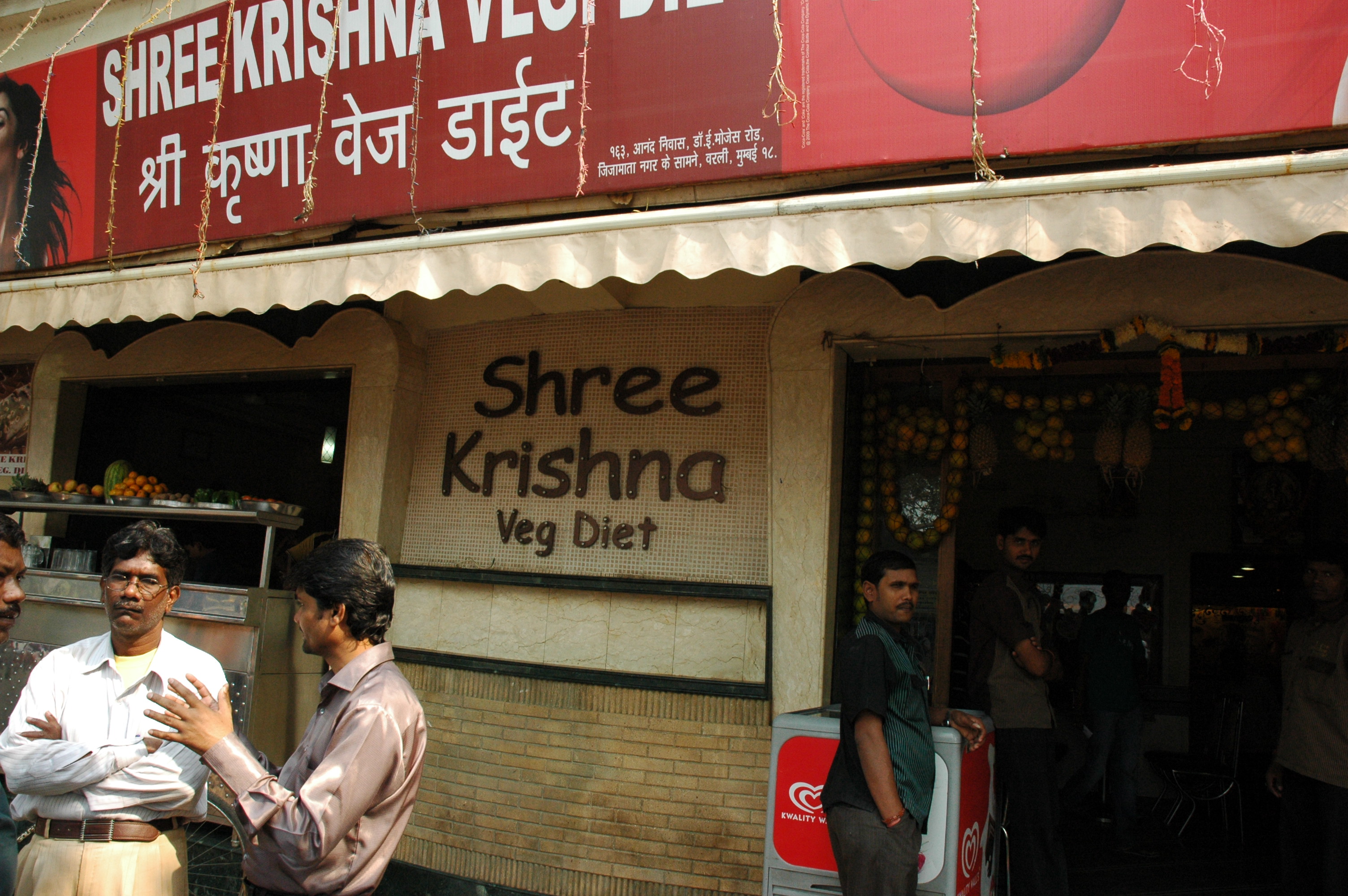 Walking the streets, you get to see and try so many different foods. Here's some of what I saw.
This vendor is making bhelpuri, one of the most popular street foods in Mumbai. It is a type of chaat or snack food consisting of puffed rice, sev (little tiny noodle threads made from chickpea flour), tomatoes, onions, chilis, sometimes boiled potato and roasted dals, sweet tamarind chutney, spicy mint chutney and cilantro.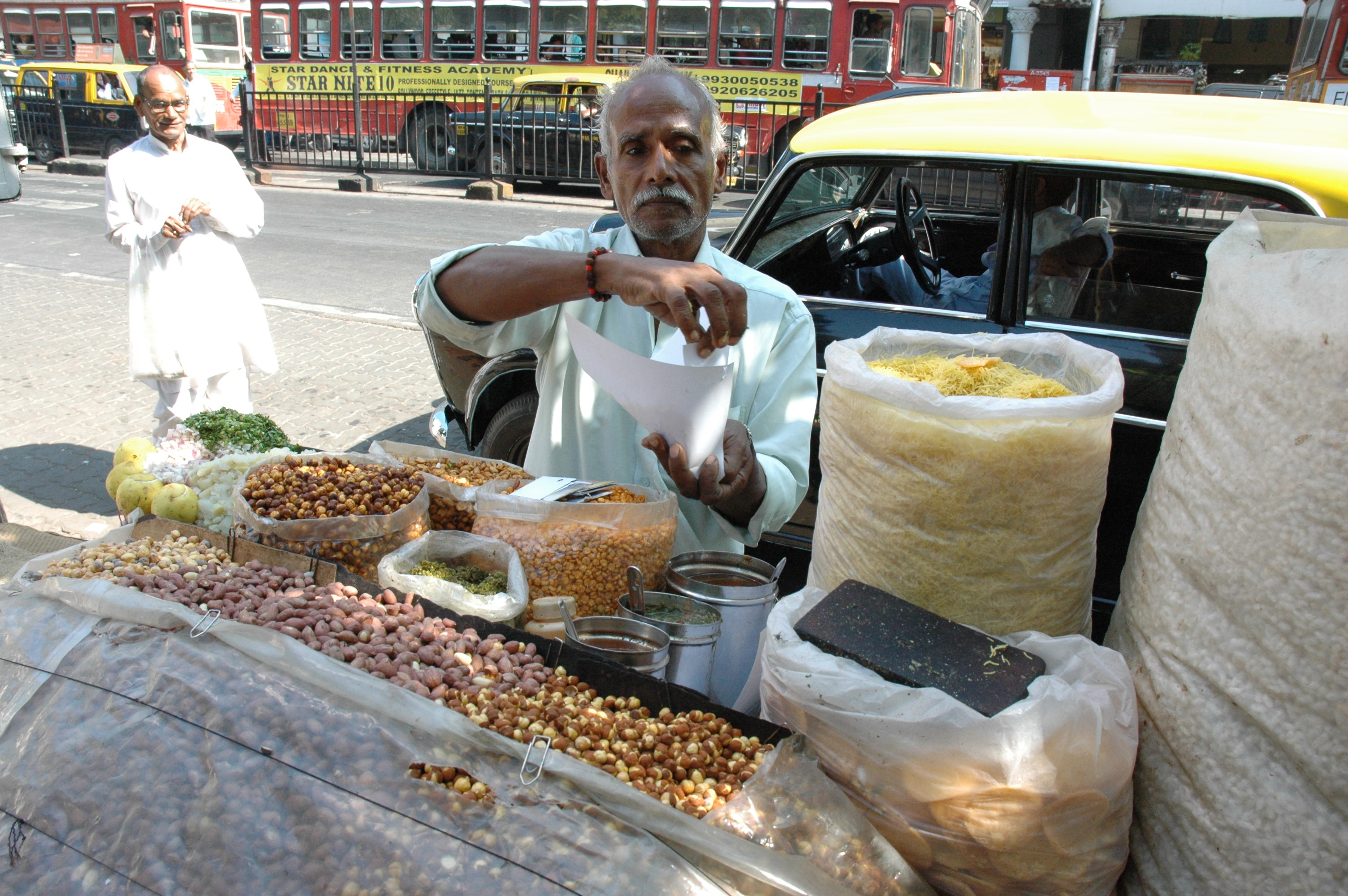 Served in some recycled paper with a cardboard spoon –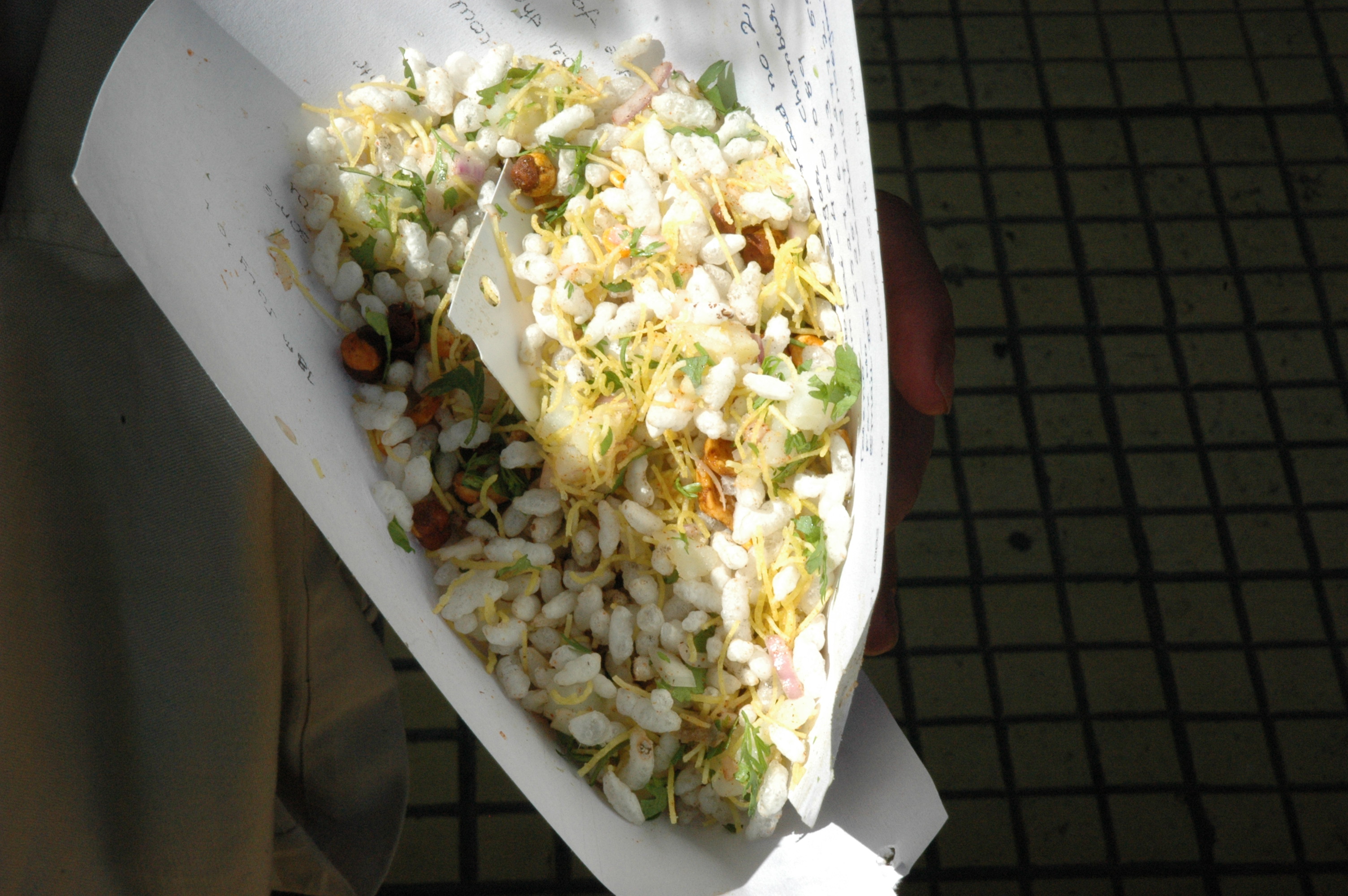 This is another chaat vendor or wallah. The mound of yellow in front of him is his sev and the bag on the right is papri, fried dough chips. There are also green mangos in his stall that give a sour taste to the mixture. This vendor was making several kinds of chaats.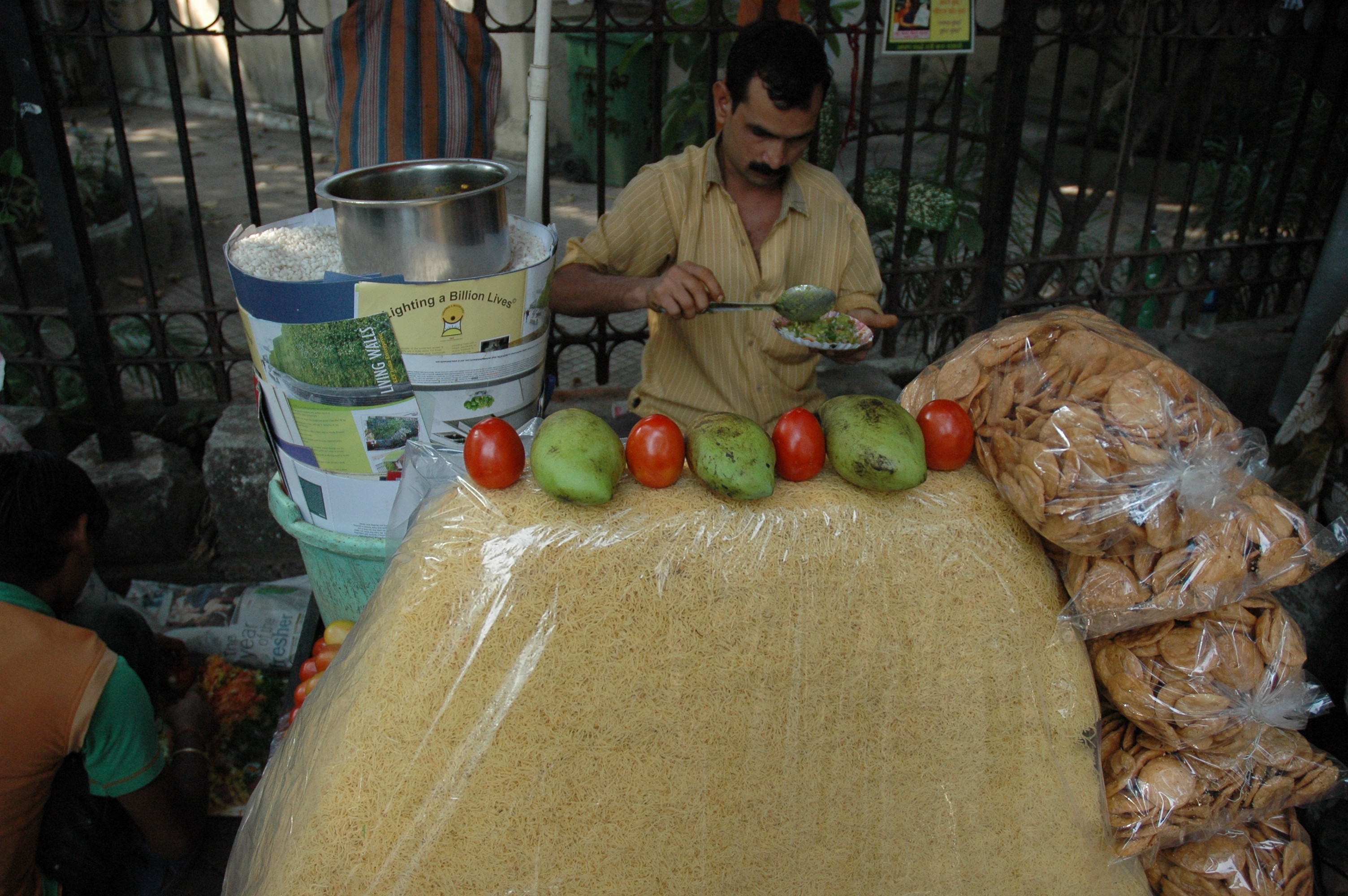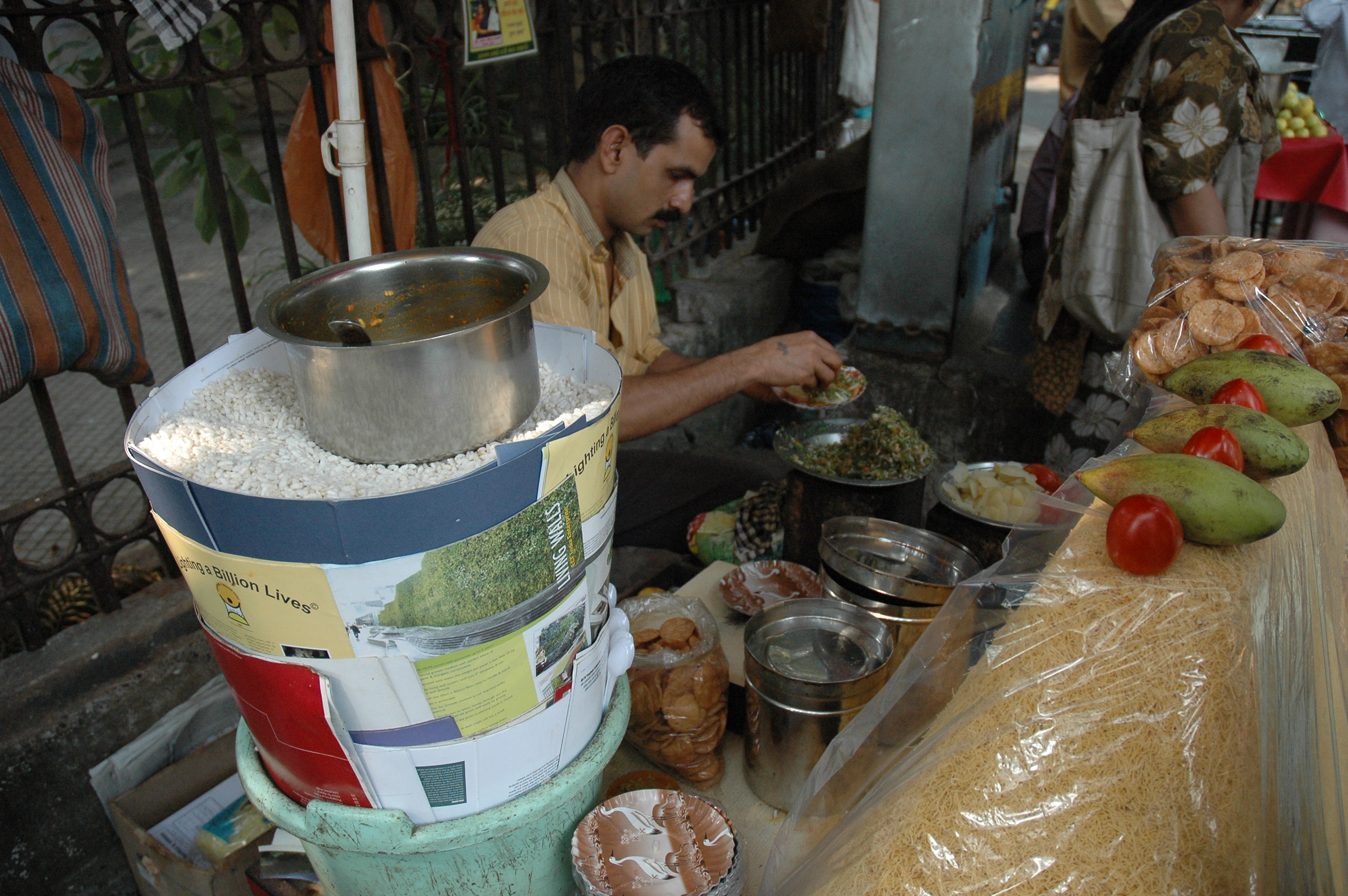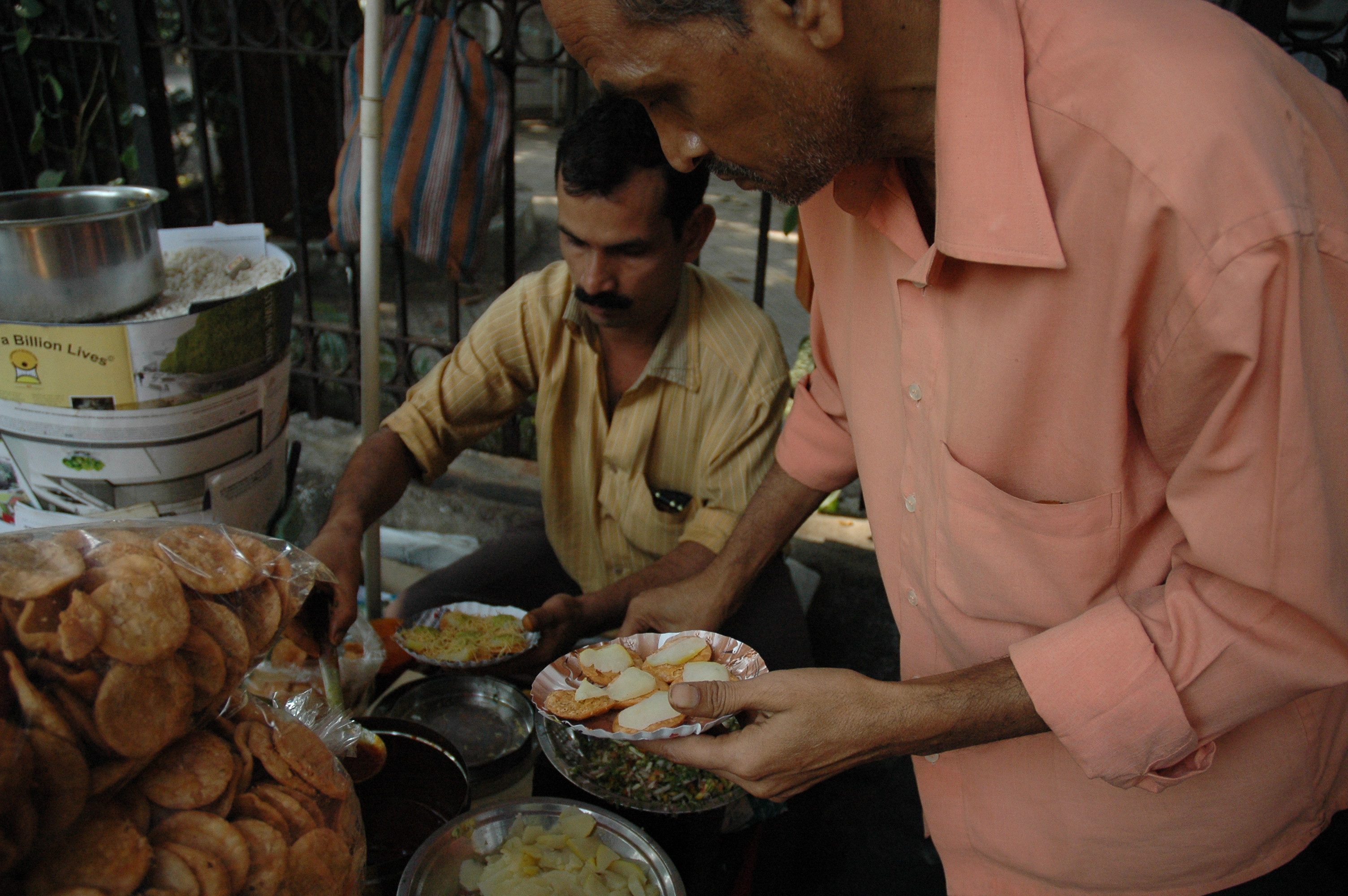 We ordered the
papri chaat
from him – papri chips on the bottom and layered with chickpea, potato, chutneys, chili powder, chaat masala, onion, tomato, sev and cilantro.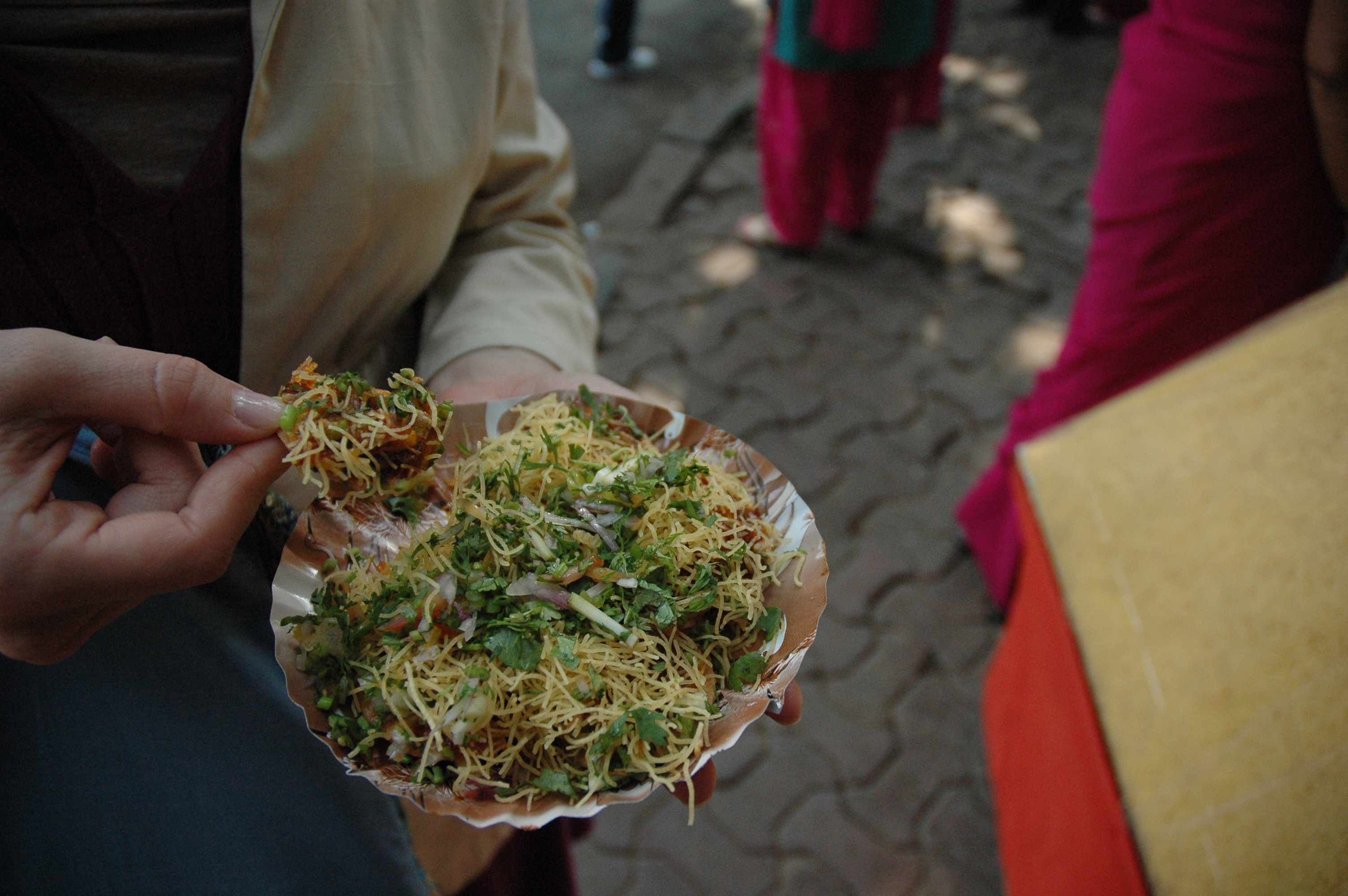 And then watched him make some bhelpuri –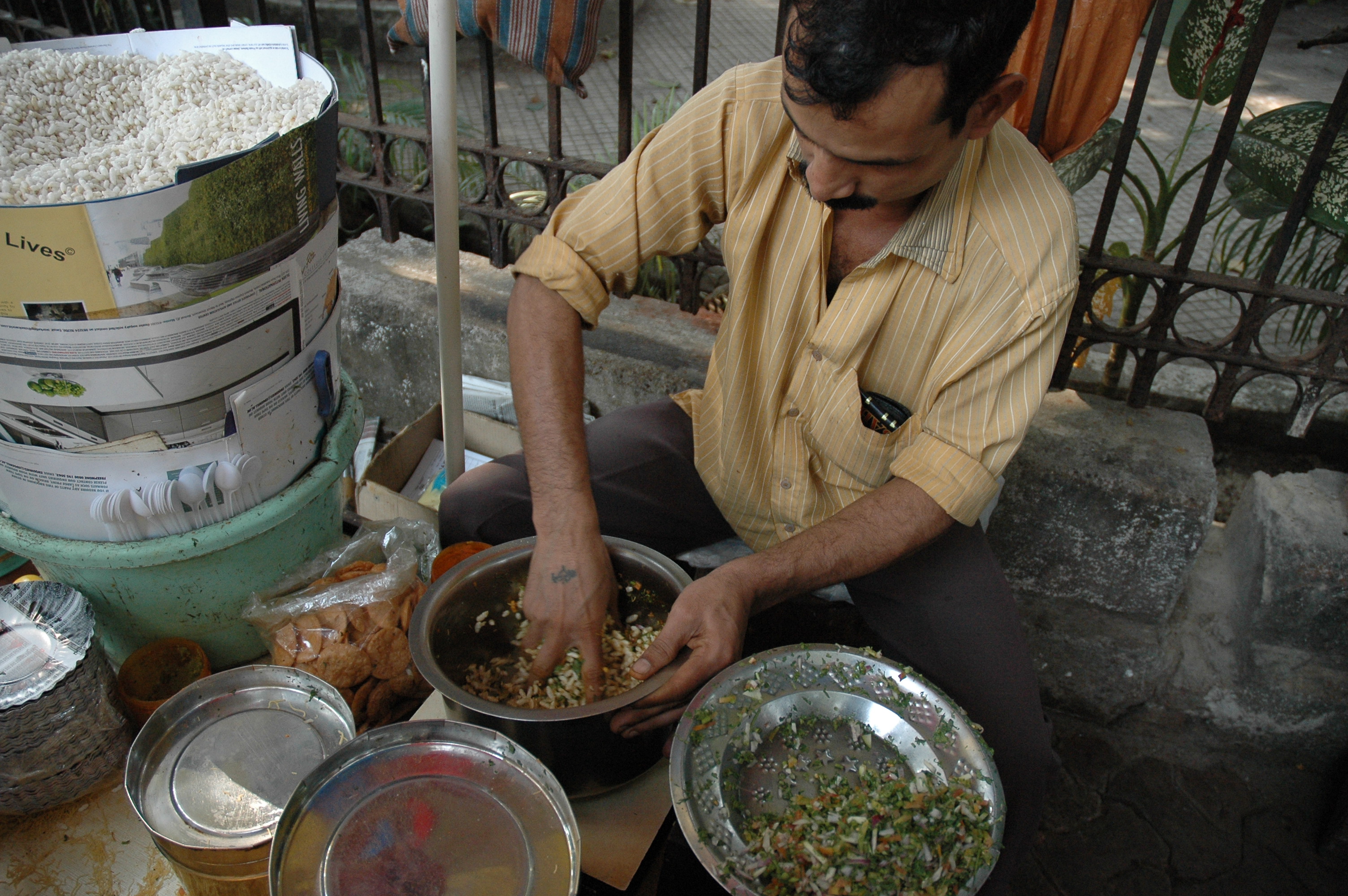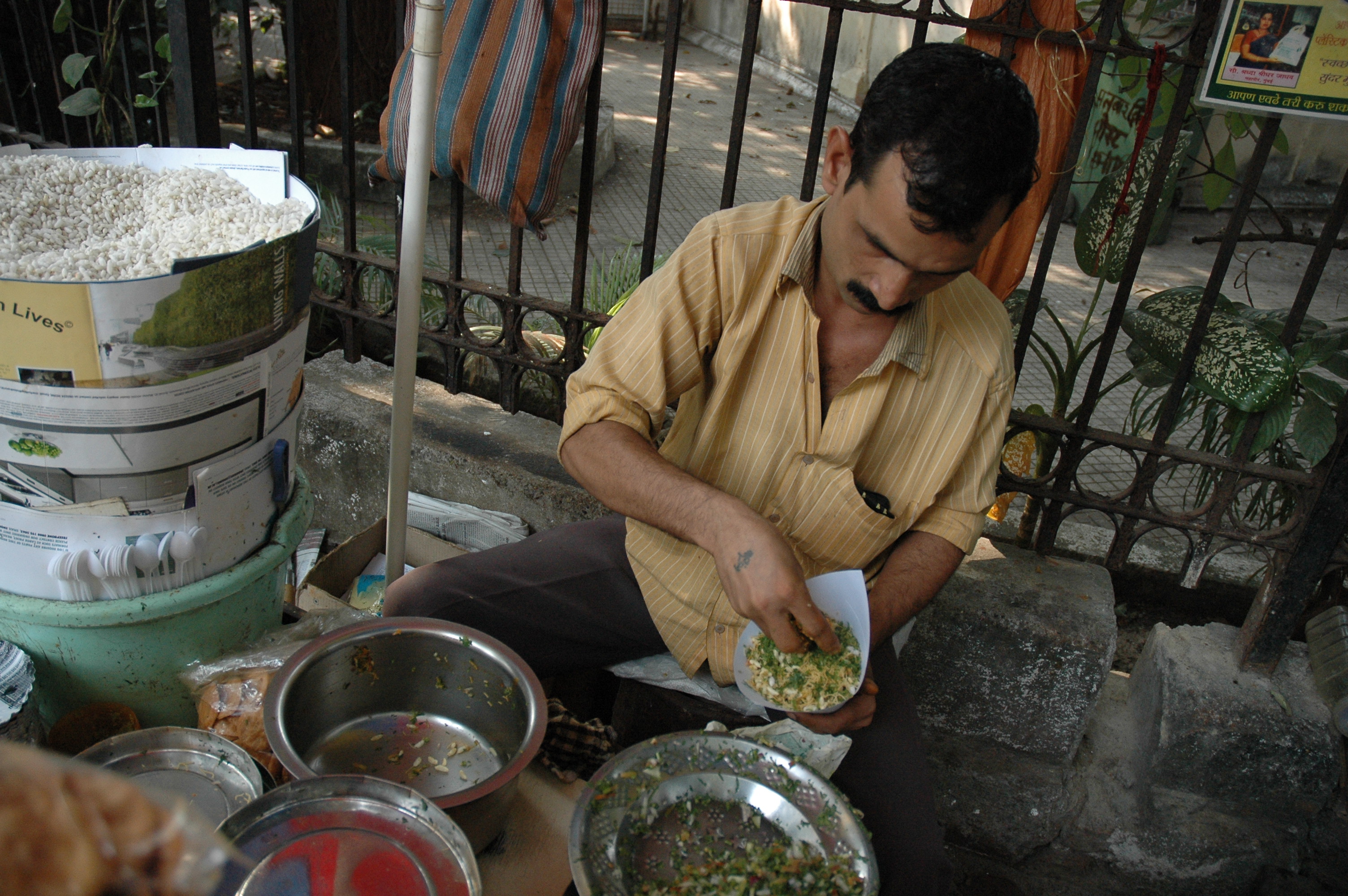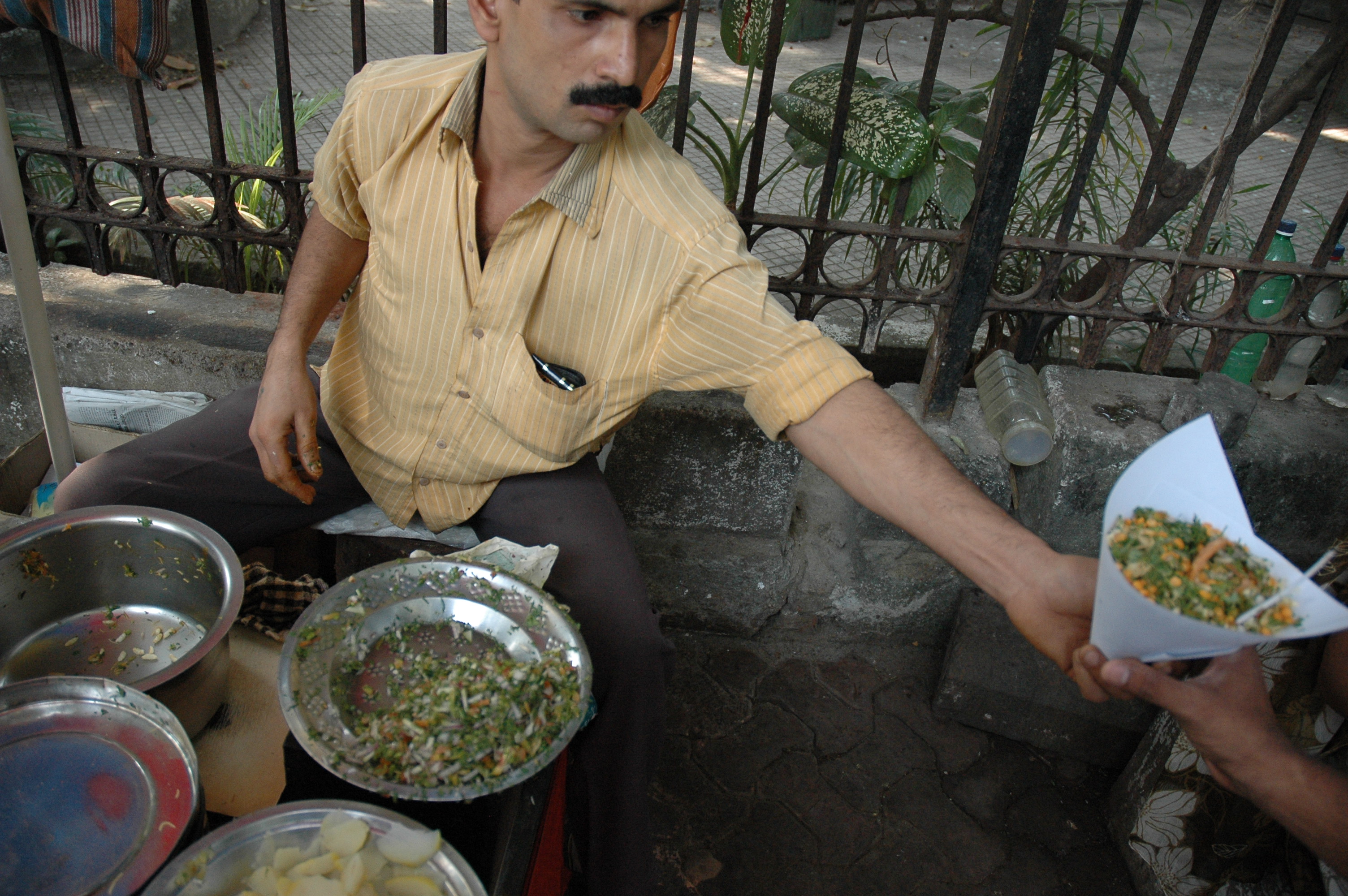 Next door to the chaat wallah there was a man selling tender coconut – which you drink first and then scoop out the flesh with a spoon cut from the coconut.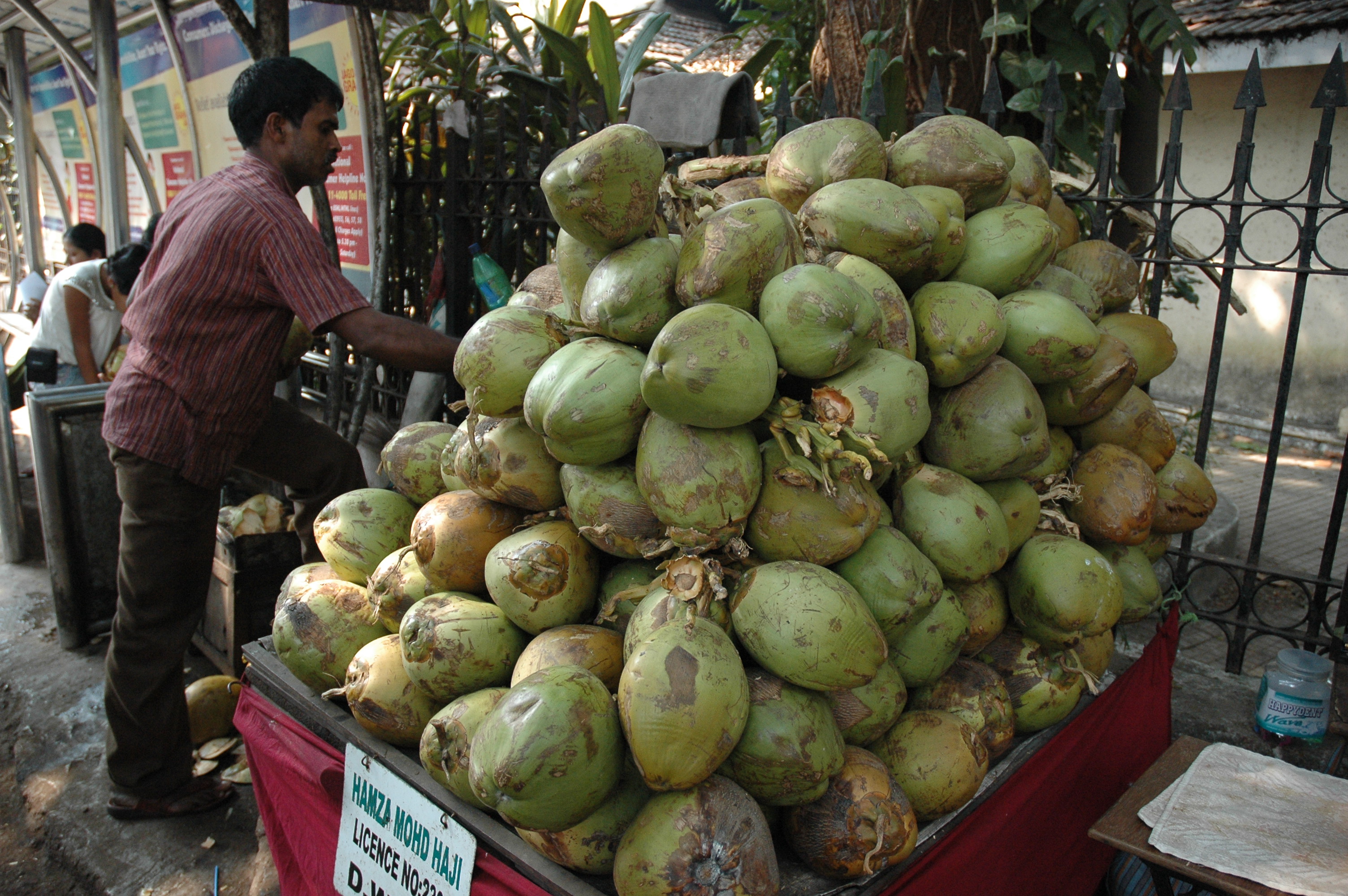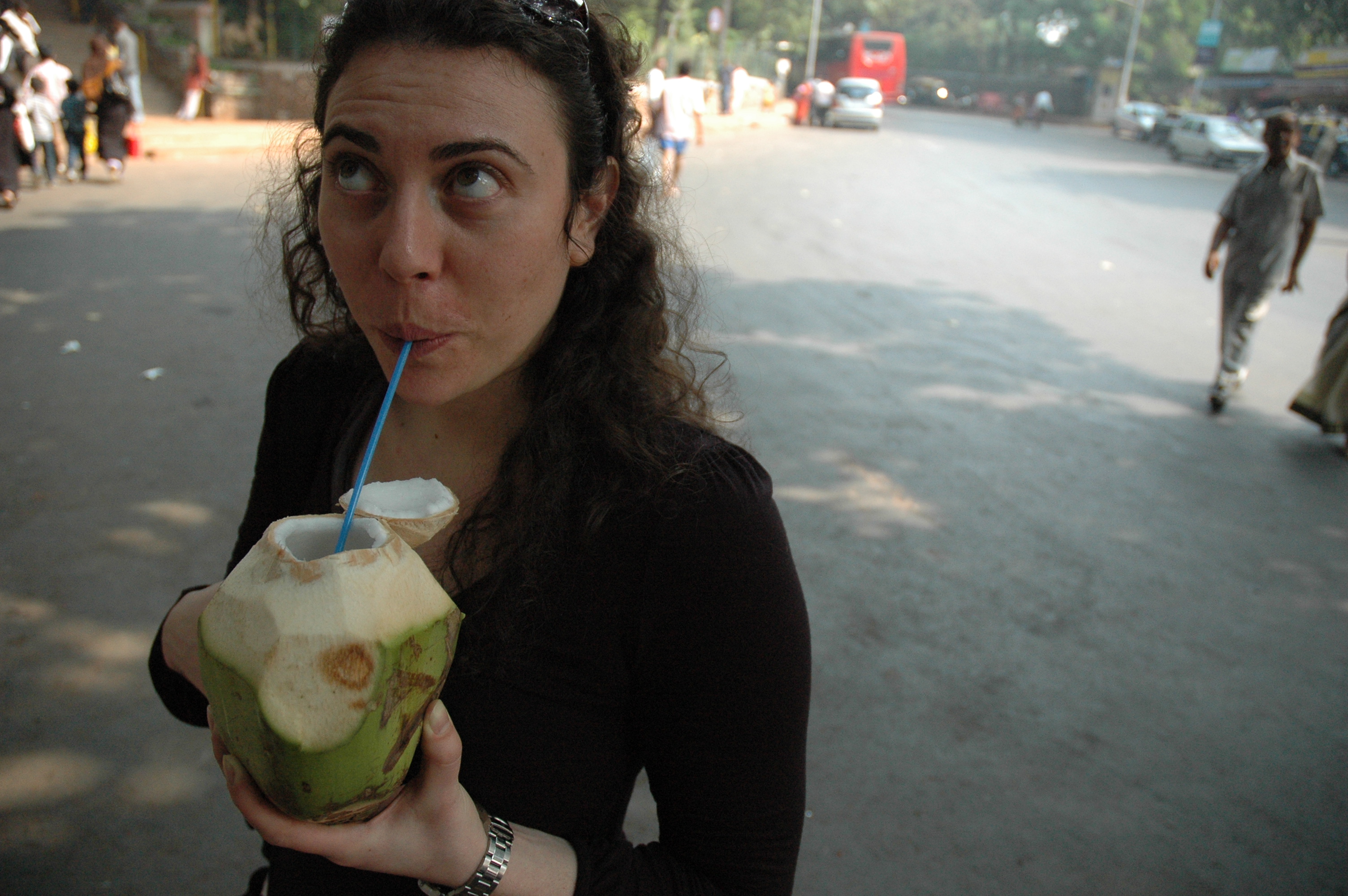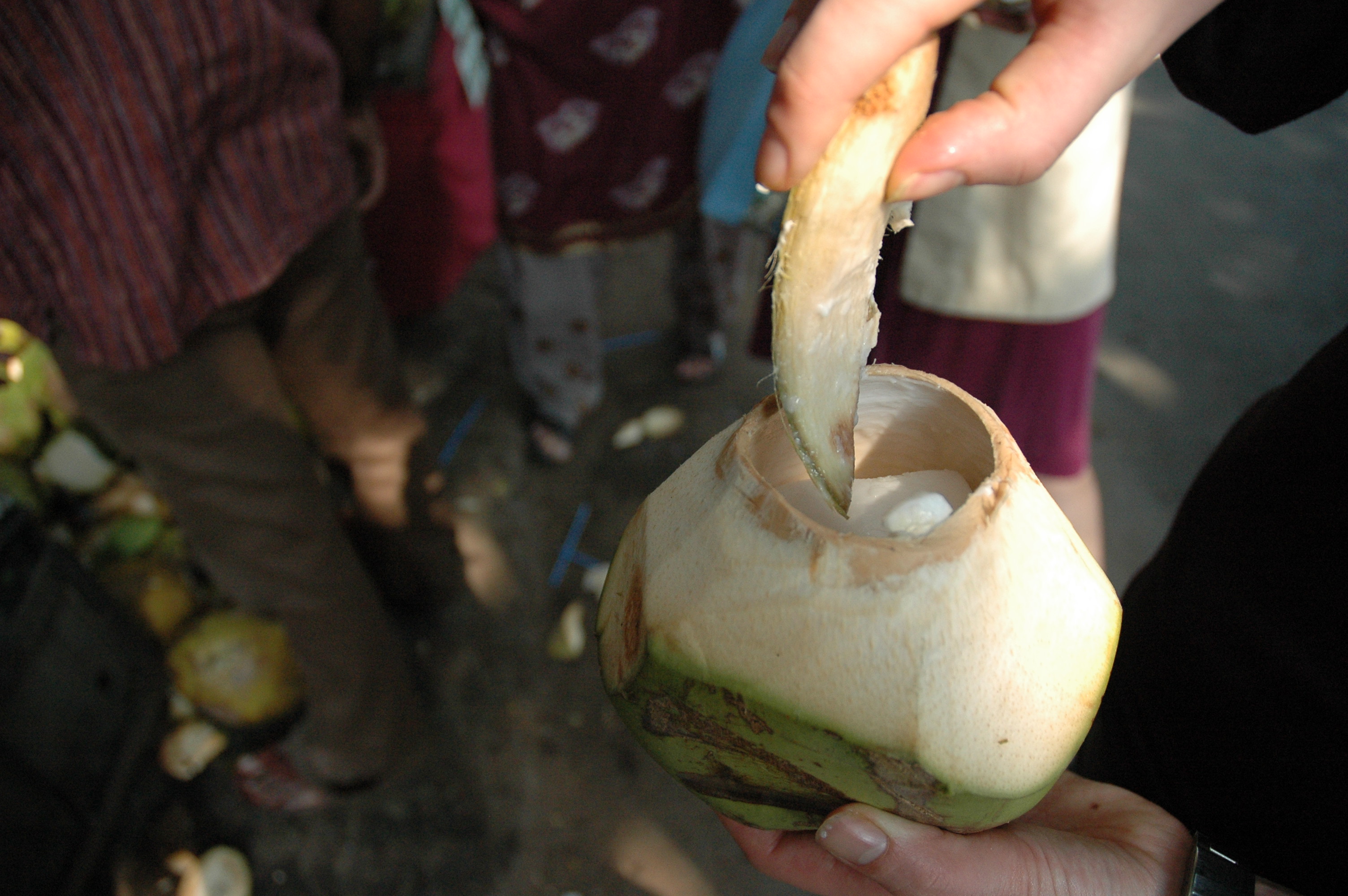 We came across a little hole in the wall place making pav bhaji – spicy mashed veg curry and bun –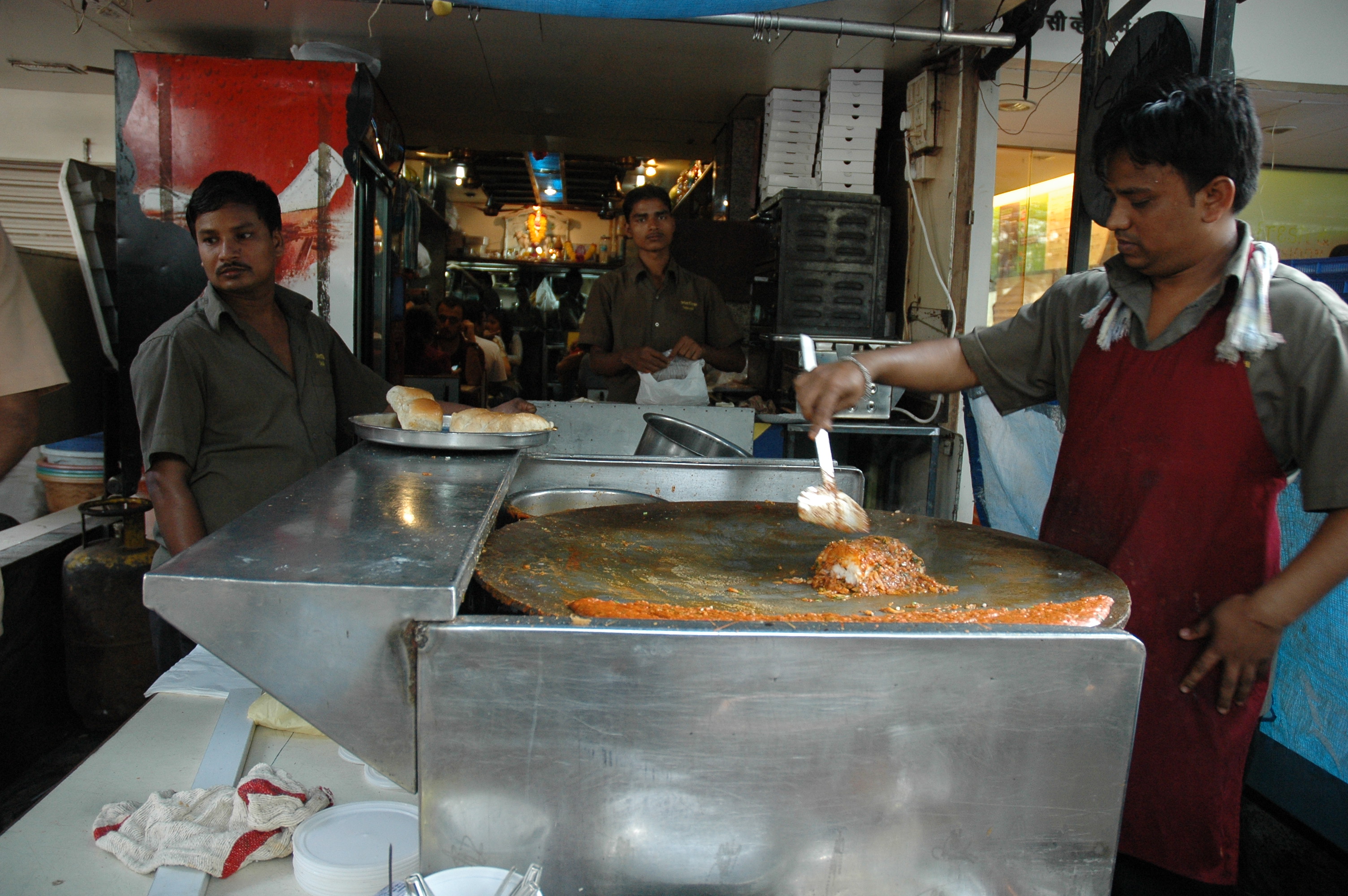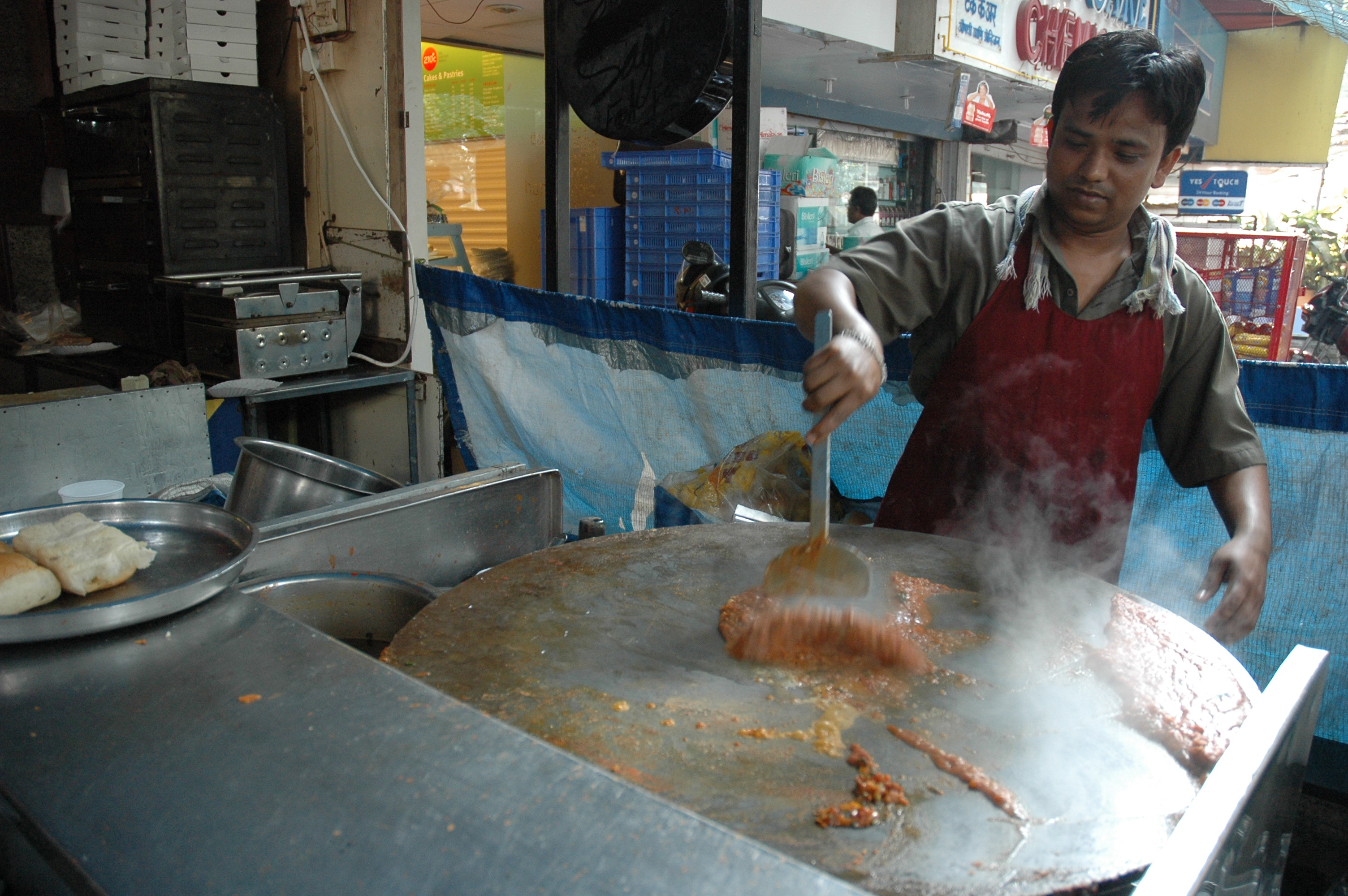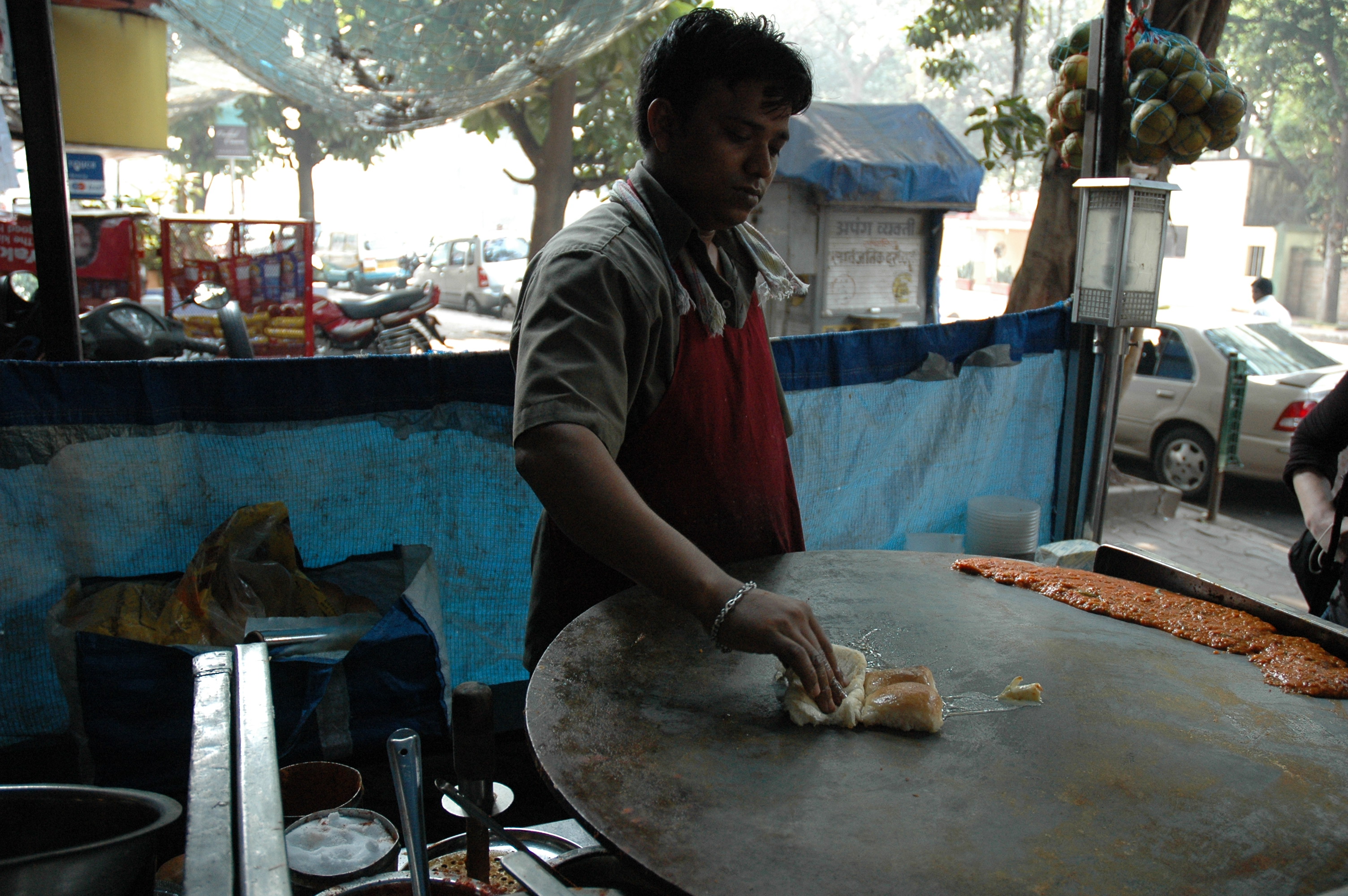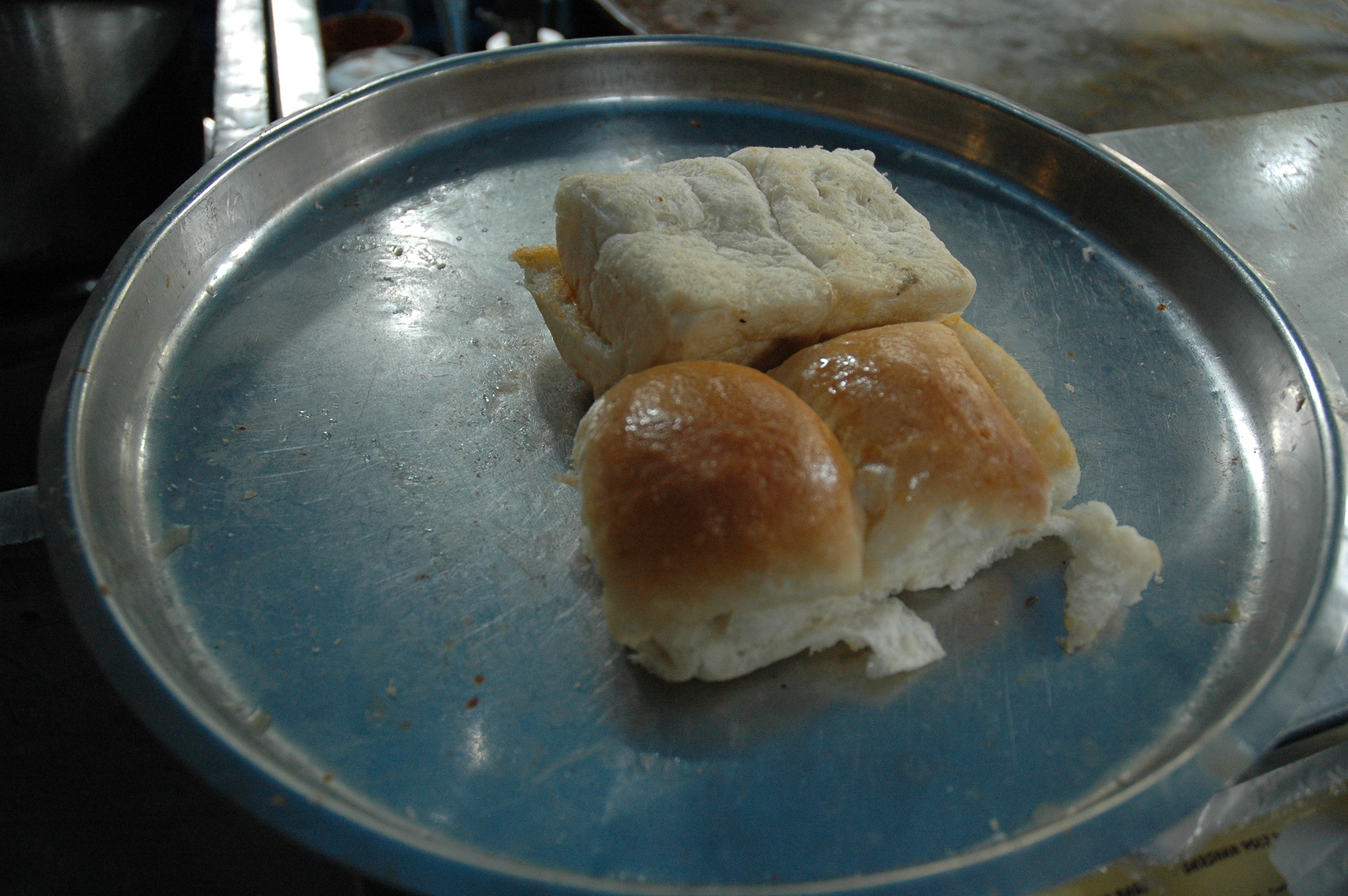 This stand was selling spiced cucumbers and lemonades –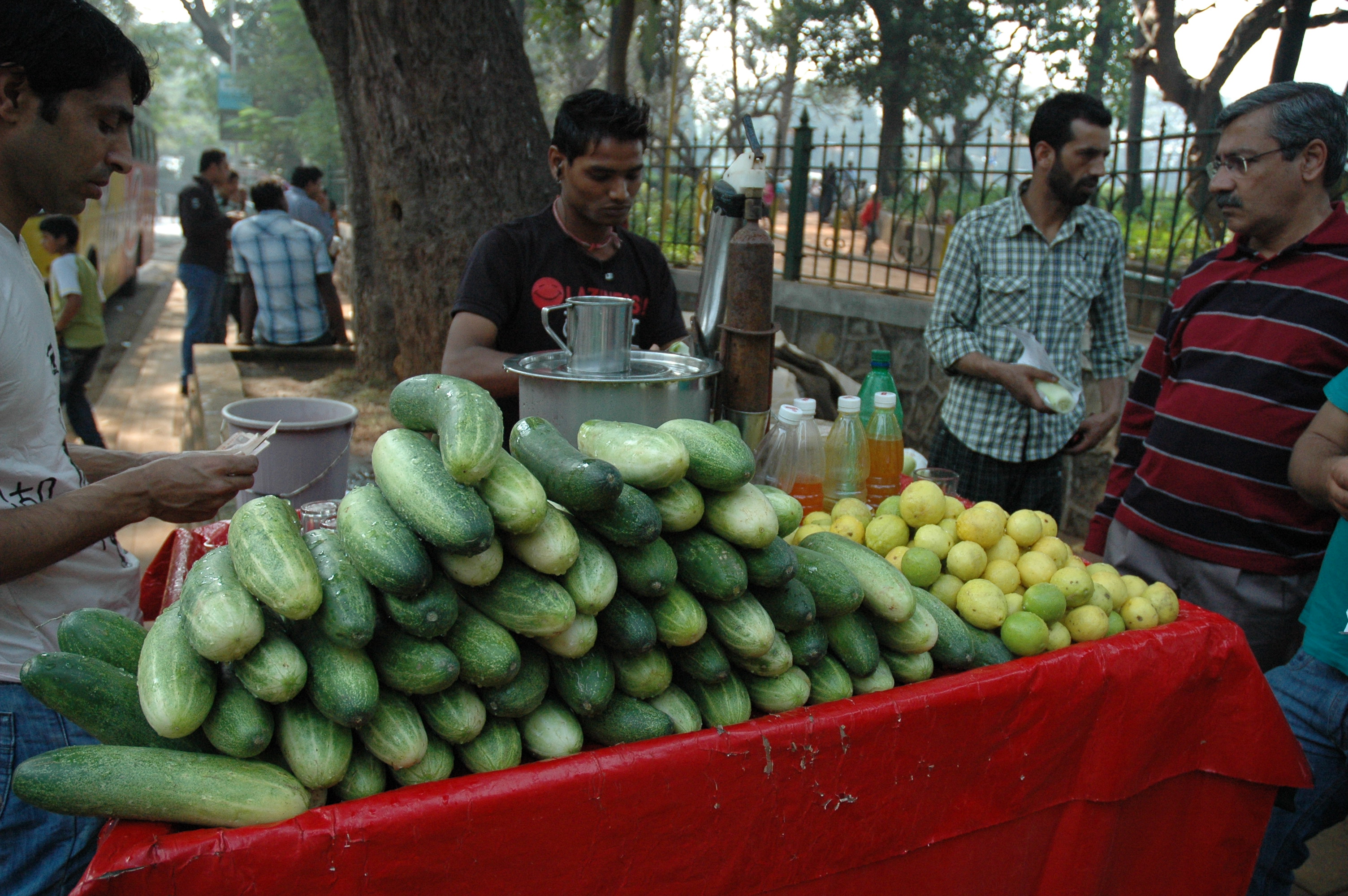 In the street markets I saw these green and black varieties of chestnut –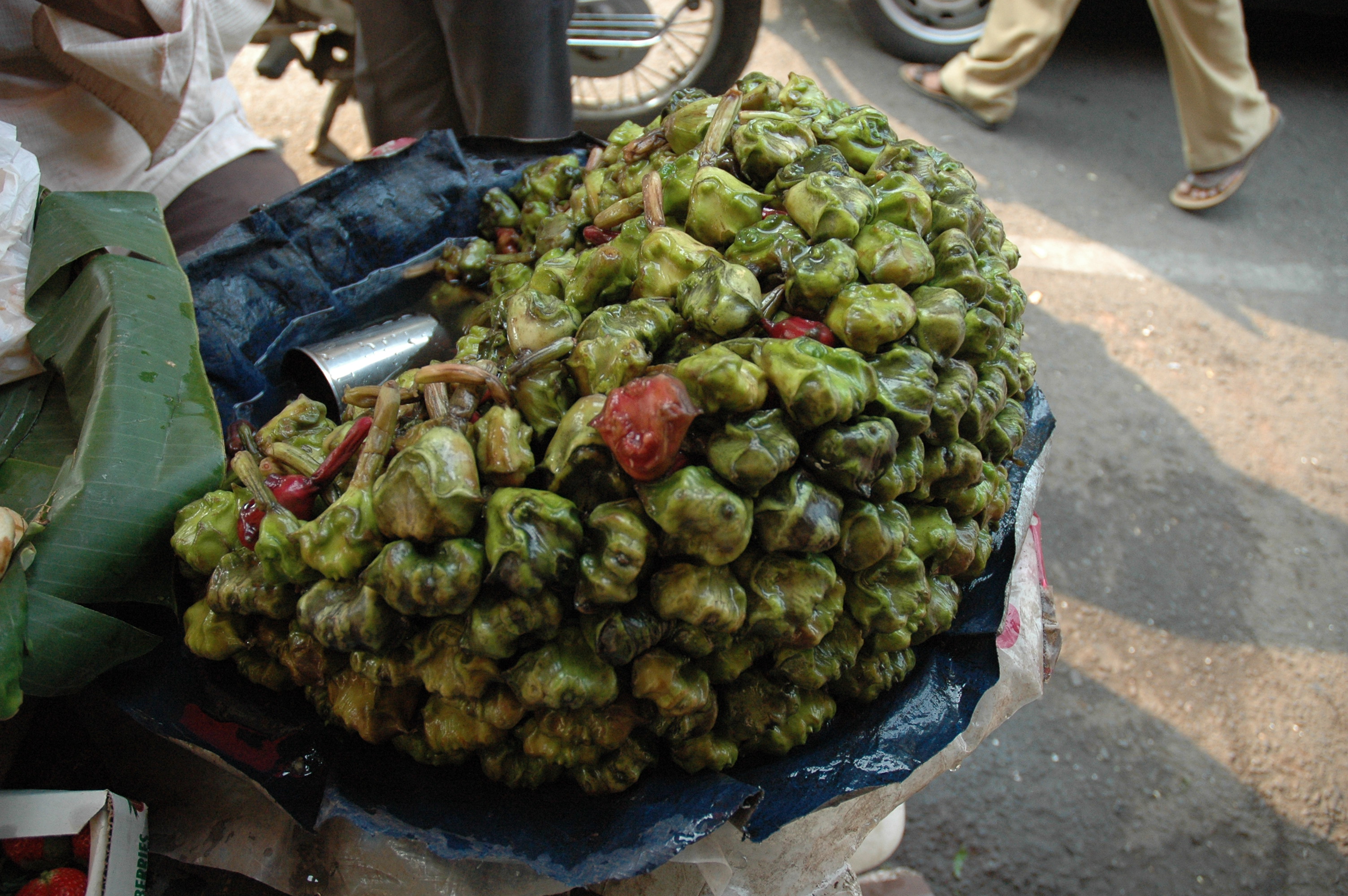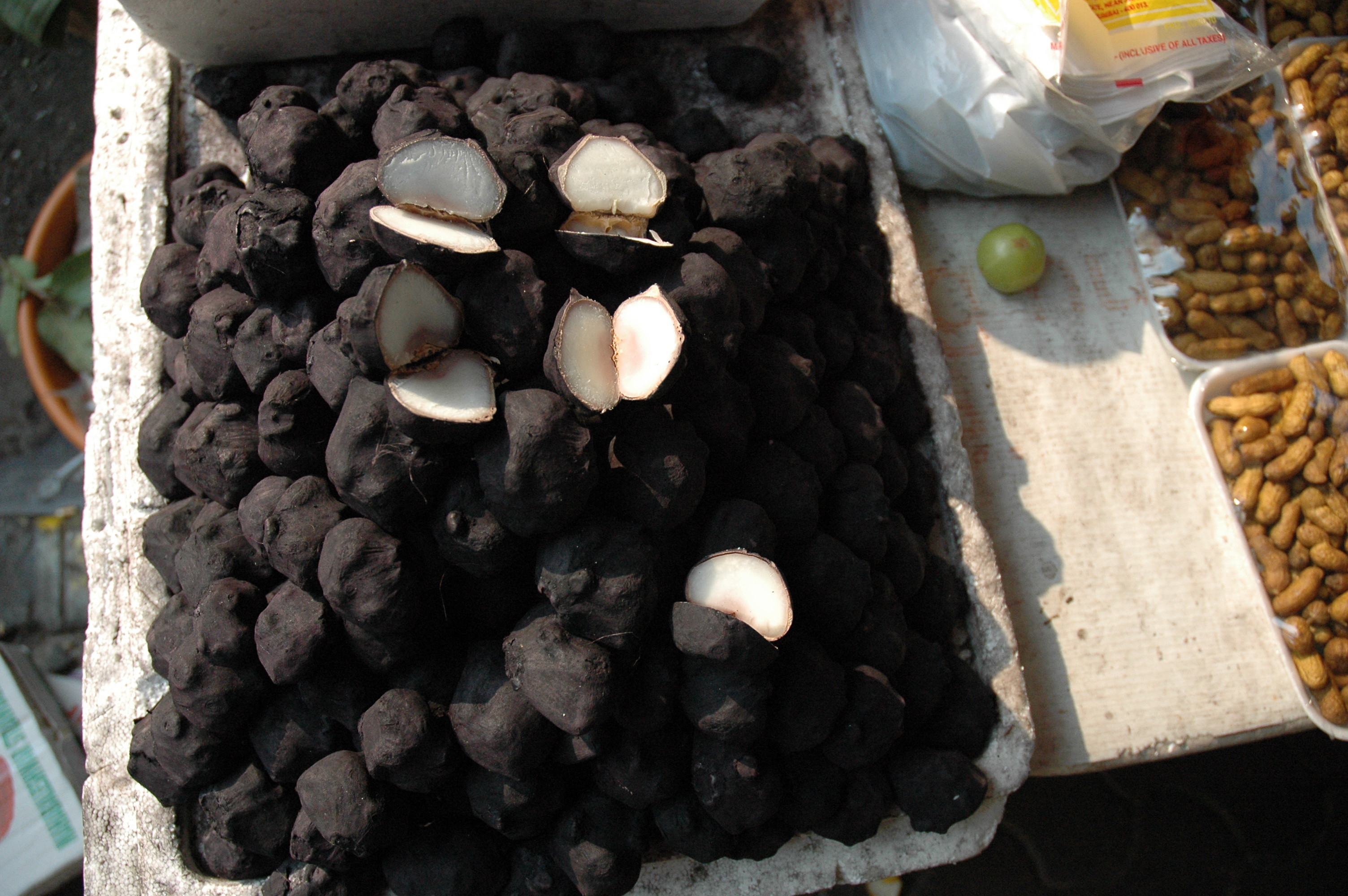 Several vendors were selling mixed fruit cut into really decorative shapes –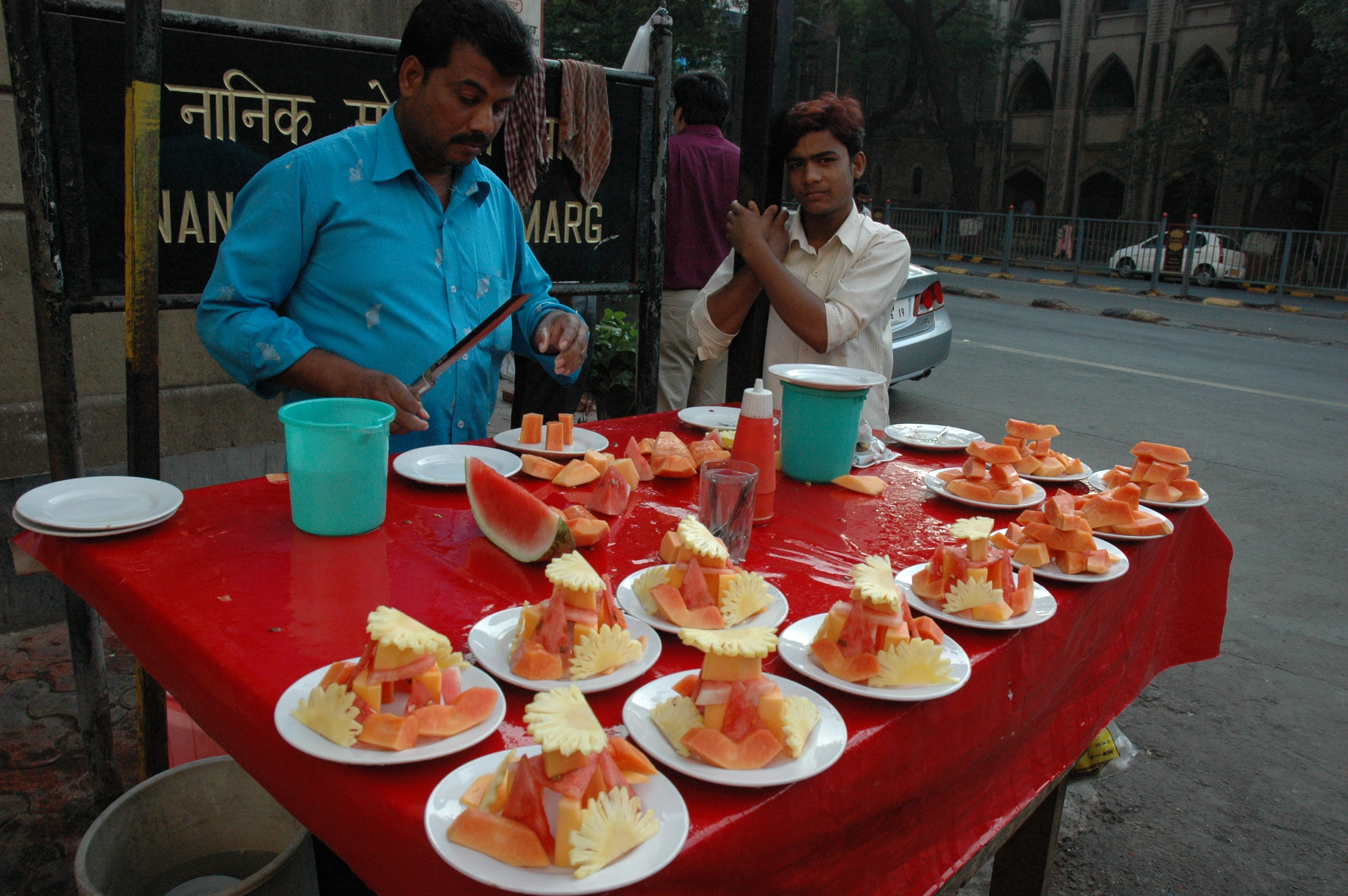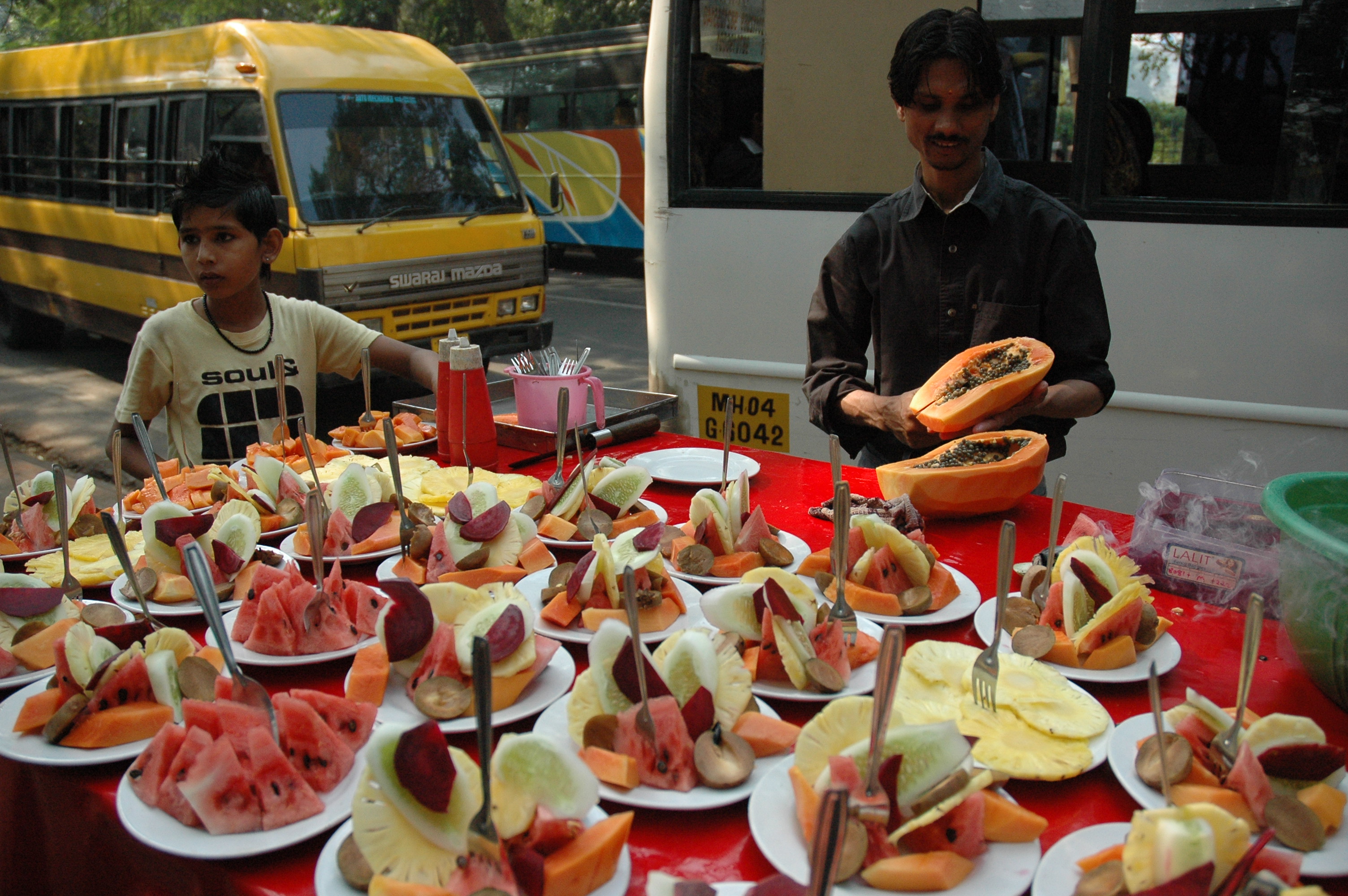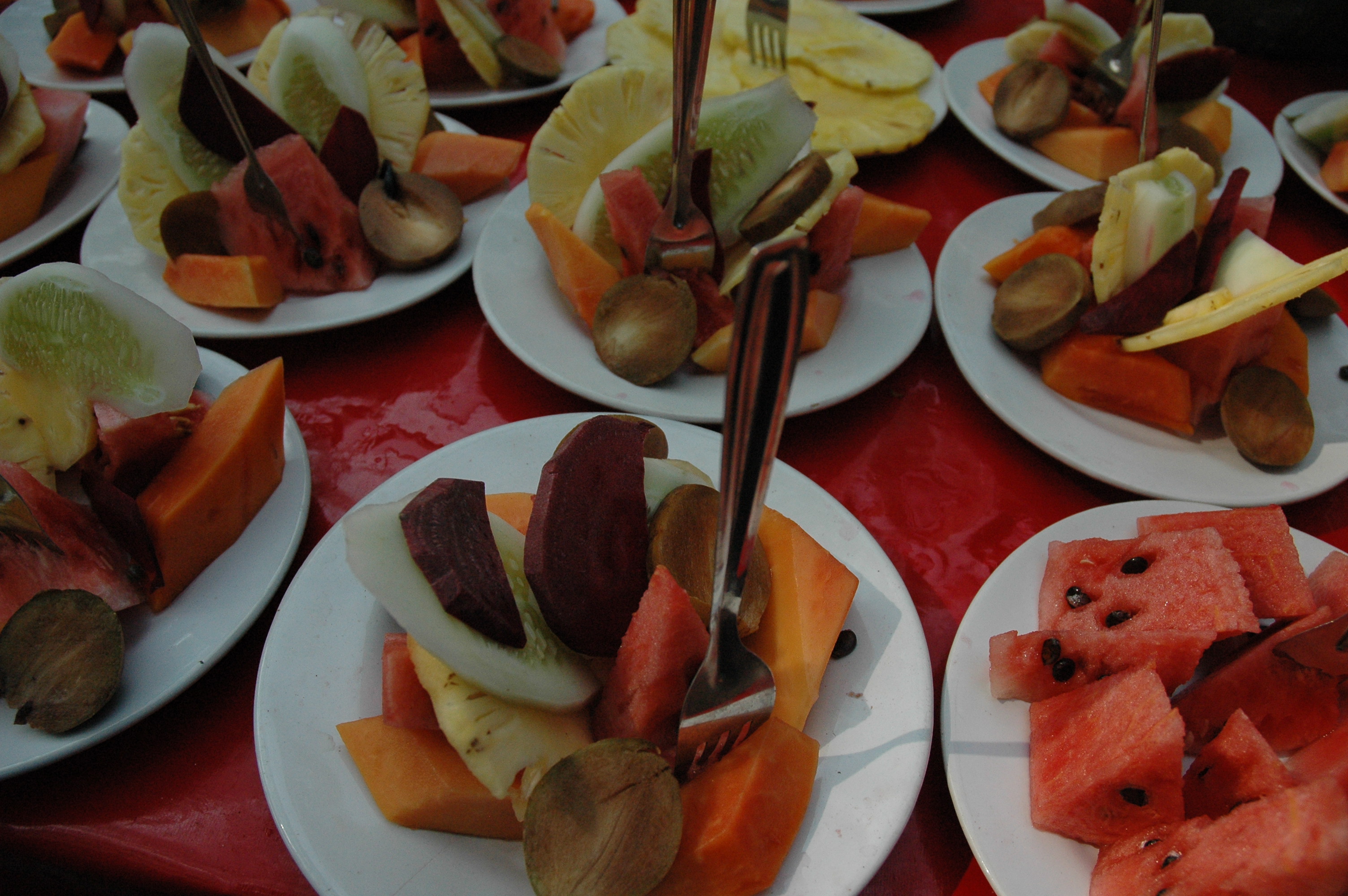 This was a shop selling Ayurvedic digestives called churan, which are made from dried fruits and spices. In India, there is a huge variety of these that come in powdered form or little nuggets. I like the anardana variety, which is made from dried pomegranite seed and pulp and have tasted one called hing goli – which is a churan made from asafoetida.