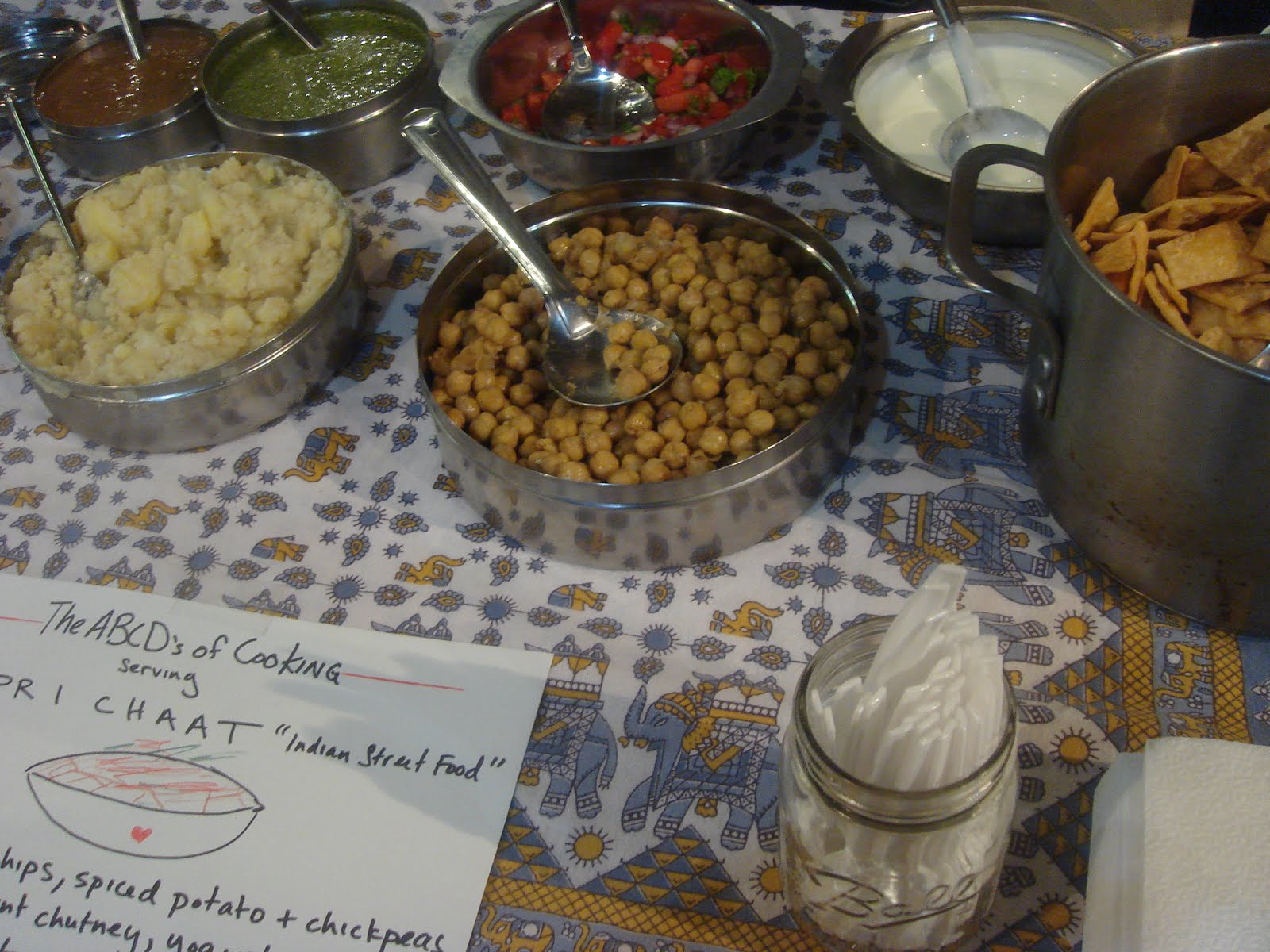 Last Saturday, I sold papri chaat at the Farm City Fair alongside some fellow vendors from the Greenpoint Food Market. The fair, put on by French Institute Alliance Française (FIAF), was a new take on old timey country fairs and featured arts, music and foods local to Brooklyn. It was held at the Invisible Dog Art Center, an old factory space that used to manufacture invisible dog collars and now houses artists studios and events. There was so much going on and over a 1,000 people there but one of the highlights of the day was when a marching band started playing Björk outside in the rain!
This is me serving my chaat with two light bulbs on my head:) Many people didn't know what chaat was so it was fun to introduce them to one of my favorite foods. And I think they liked it because I sold out 2 hours before the event was over!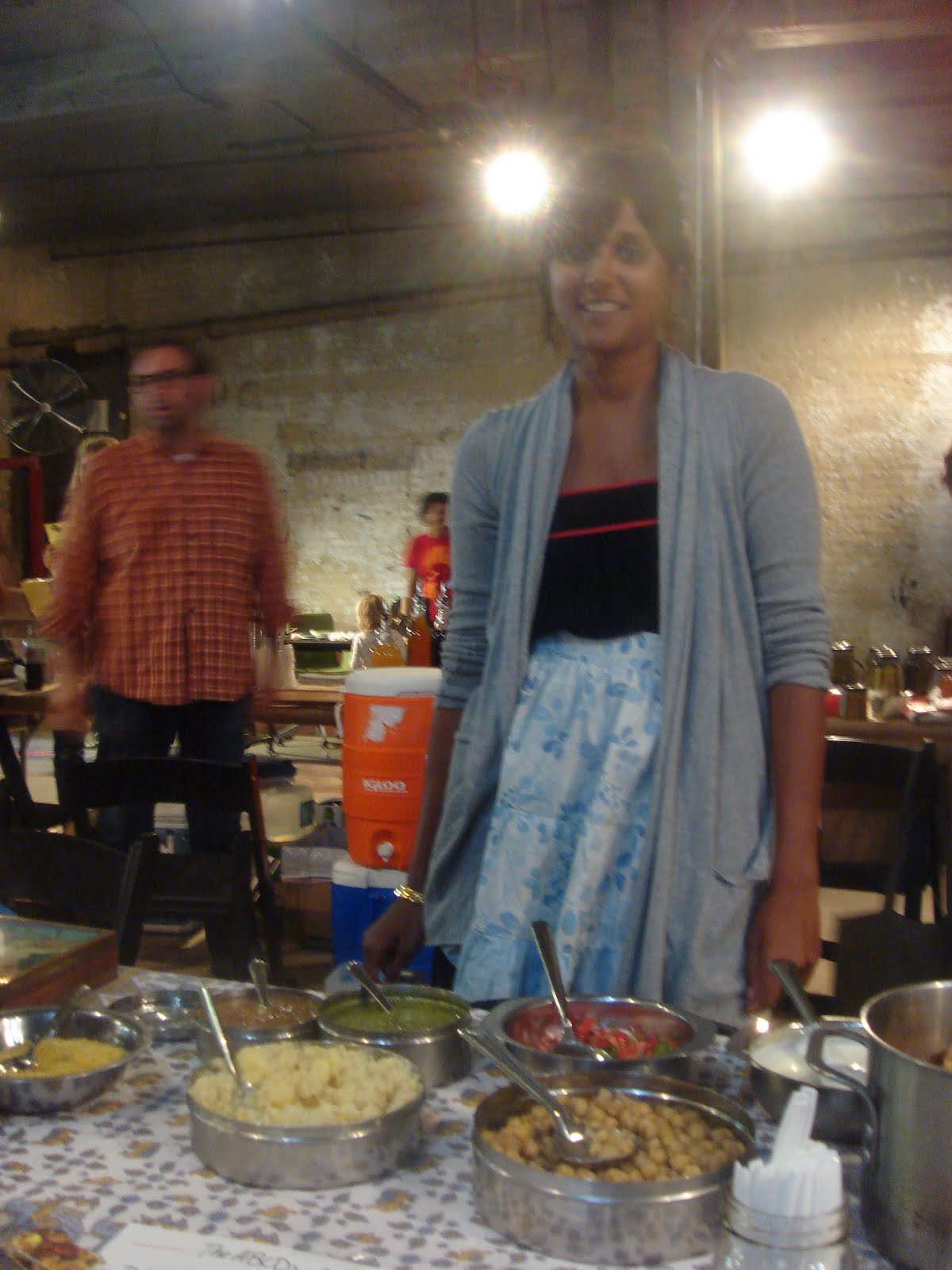 Oh yeah and right across from me, Wylie Dufresne, the famous chef from wd-50 was serving up his own foods!
Thanks to Summer, Jennifer, Sheng, Louis, Busayo and Lili for helping out and FIAF for having me.