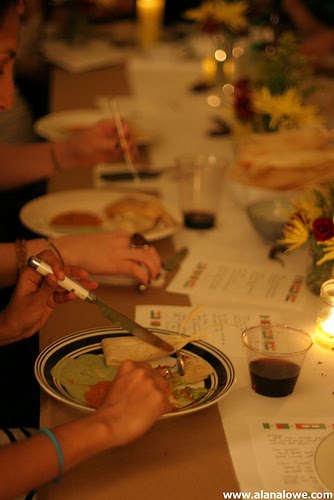 Last Saturday, Sabra and I hosted another Indian-Mexican supper club! This one was special because we had our friend Asha sing. She was incredible: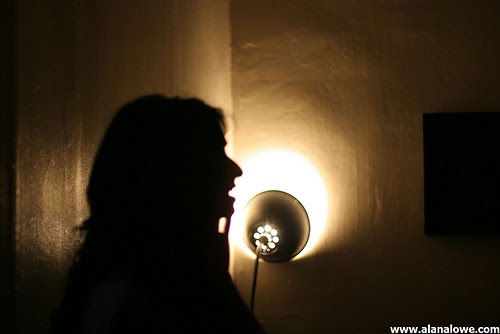 We even snuck in from the kitchen to watch: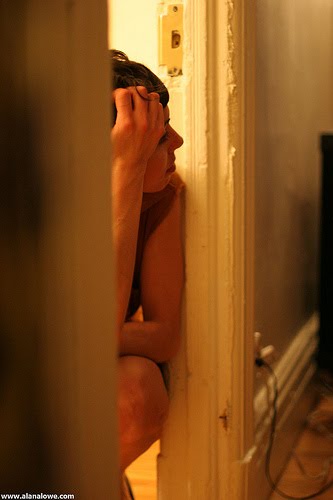 Ash was glowing.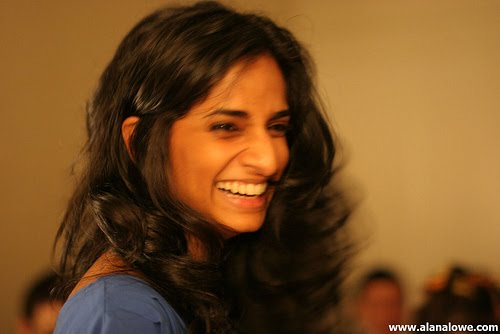 We served a four course meal with the help of some of our besties – Busayo, Alana and Paul:) Our menu: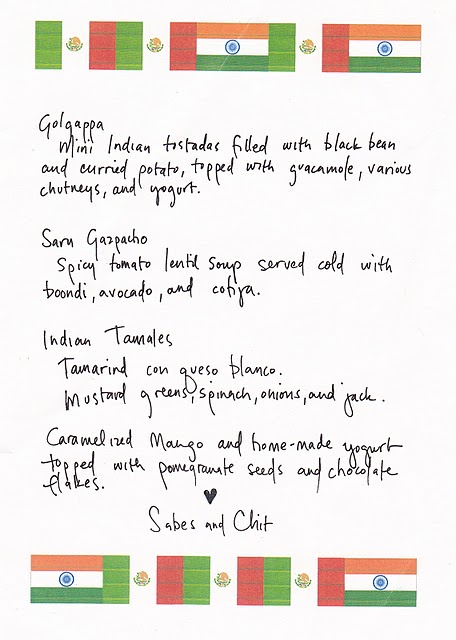 We started off the meal with golgappa, an Indian street food that kind of resembles little tostadas. We filled them with black beans, potato, gaucamole and topped them with some yogurt/sour cream, mint and tamarind chutney and crunchy sev (fried chickpea flour strands). You just pop them in your mouth!
This is what the cute little guys look like. You just poke a hole in the top and fill them: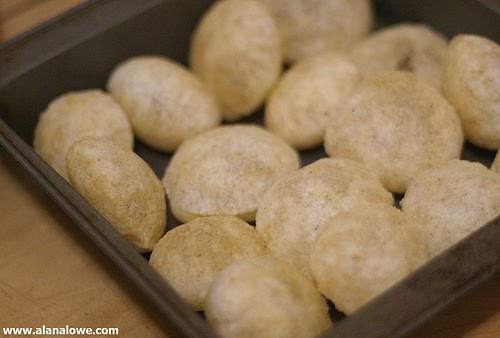 Our golgappa assembly line: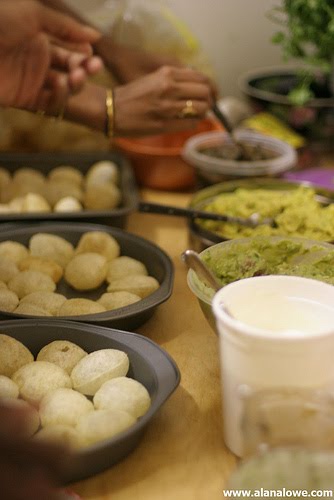 We served a saru gazpacho. Saru is a spicy tomato lentil soup from South India. We blended it, added some chopped fresh veggies and topped it off with some boondi, avocado and cotija cheese.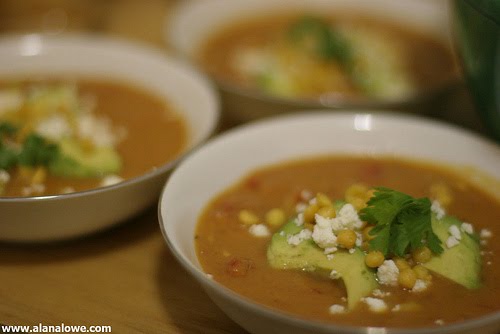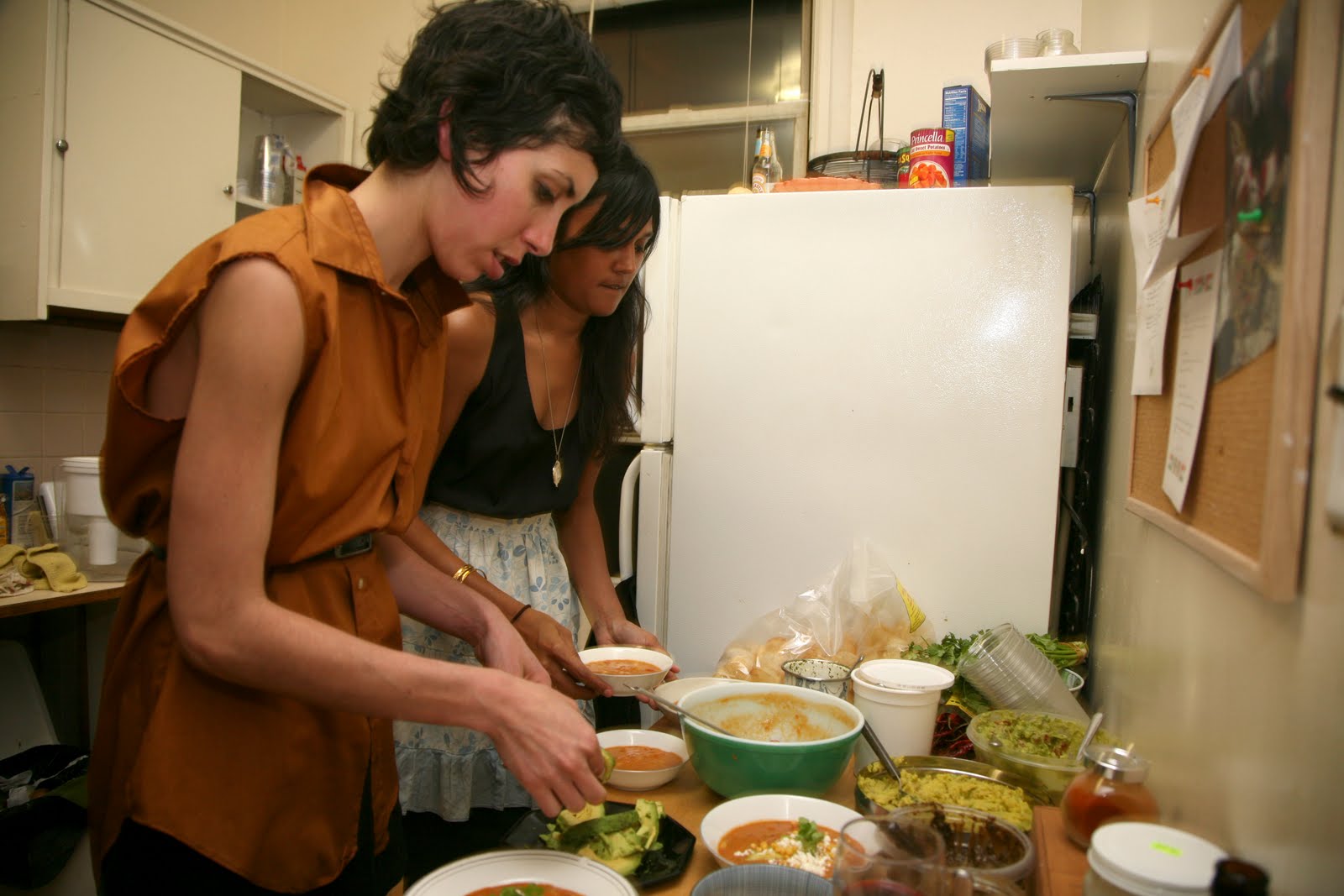 This is what boondi looks like. Its fried chickpea flour batter:
For the main course we served tamales. Me and Sabes were up late the night before making 50 of them – yes 50! It was great. In the next post I'll share our recipe for them. We filled one with tamarind chutney and white cheese and the other with mustard greens curry and jack cheese. On the side we had a butter masala sauce and mint chutney.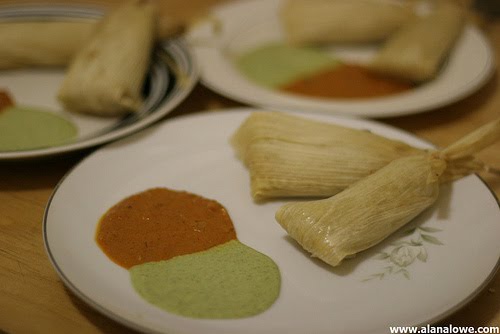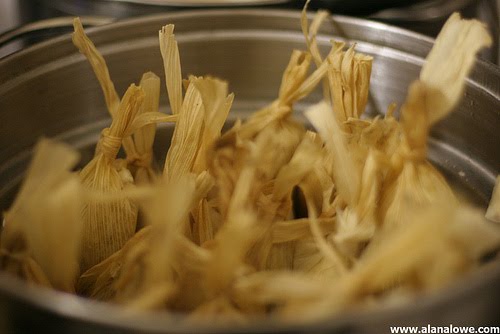 For dessert we served homemade yogurt, carmelized mango, honey, chocolate shavings and a sprinkling of chili and cumin powder.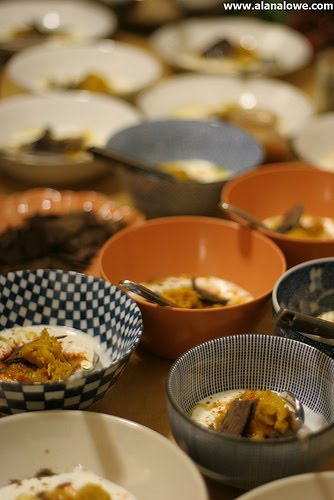 Me and Sabes working on dessert: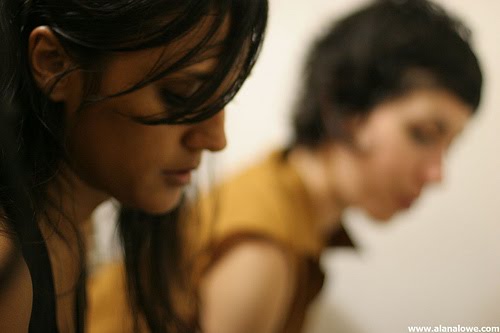 Sabes made the chocolate and dipped chili peppers and corn husks in it.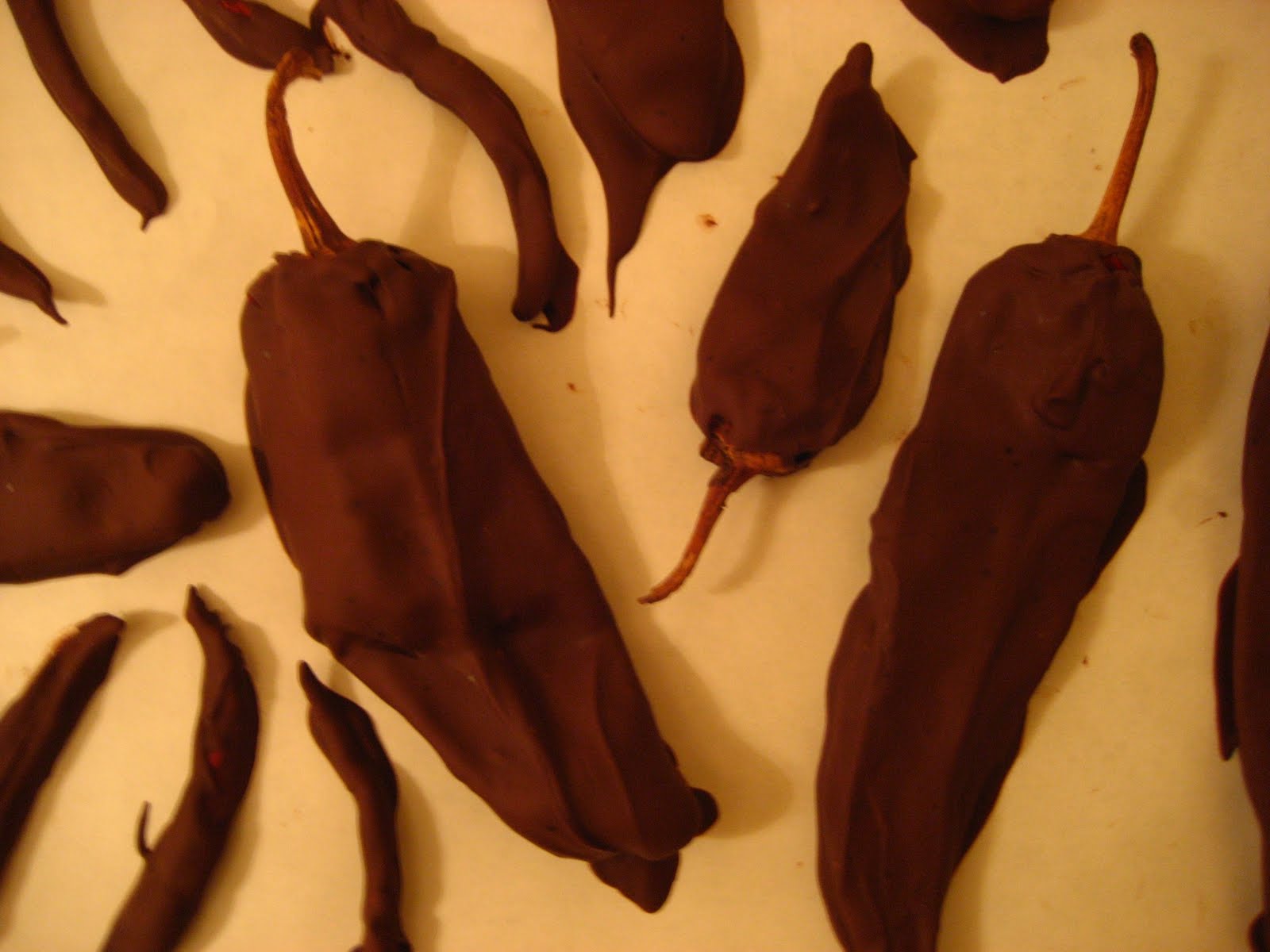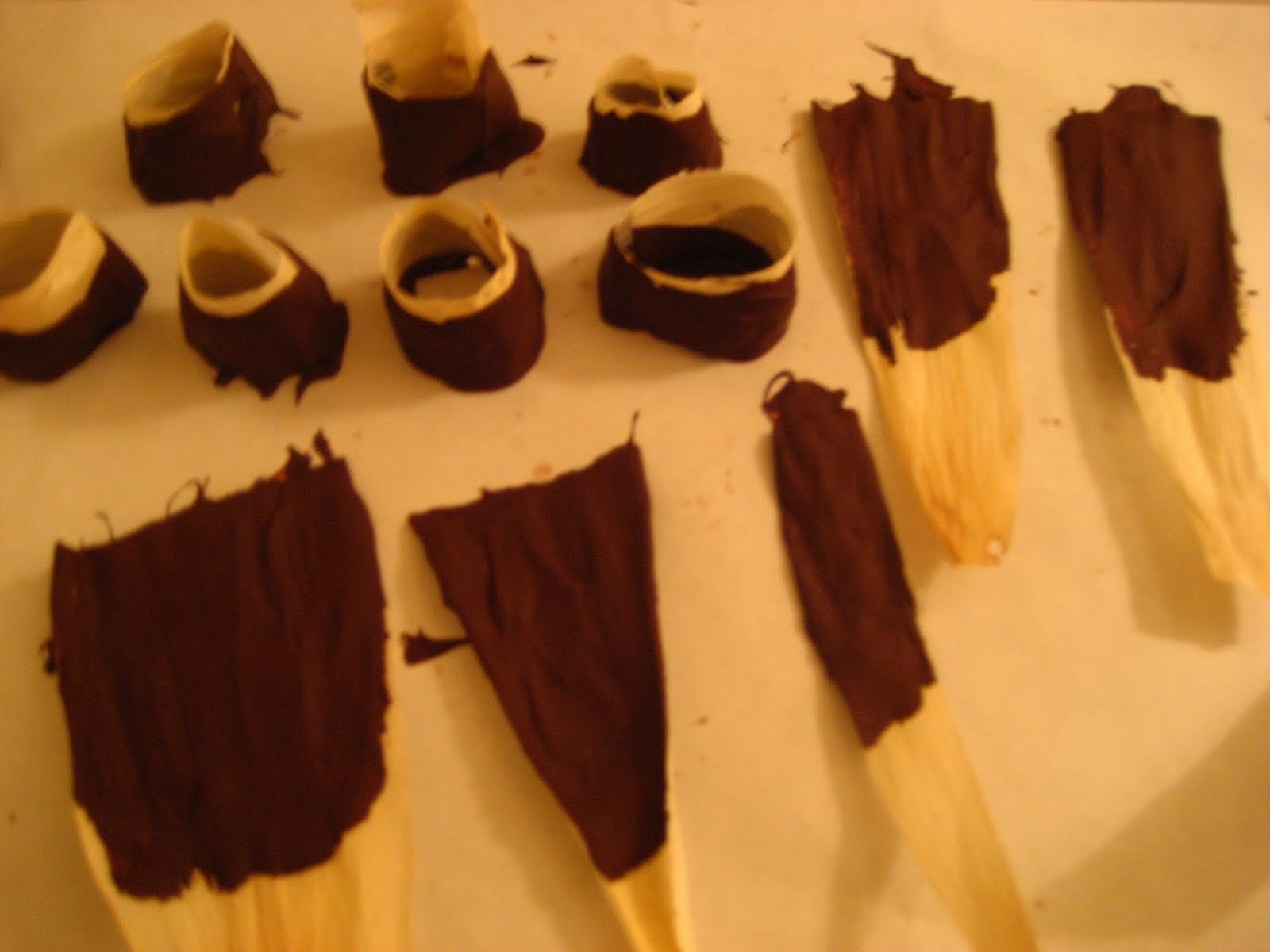 We put the chili peppers on the tables for decoration and peeled off the chocolate from the husks for the shavings. They had these neat little imprints on them from the husk: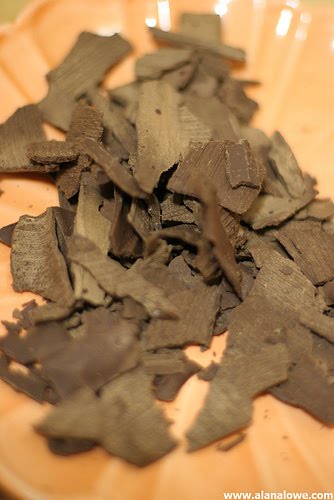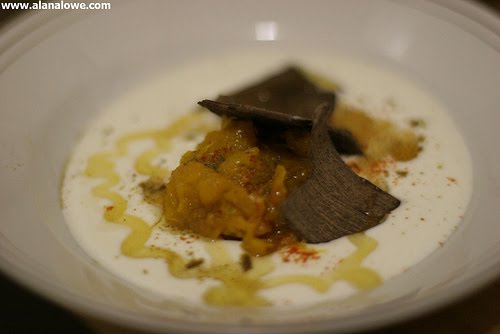 I think Busayo liked it.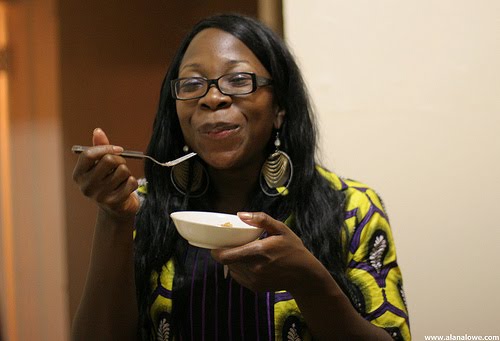 Thanks everyone for a great night – there will be more:)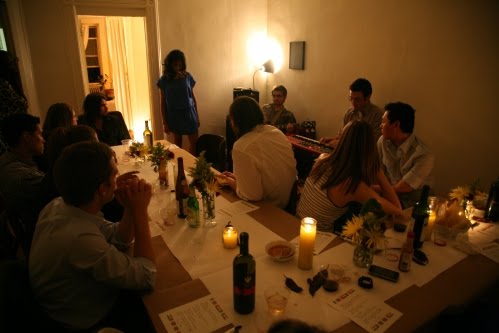 Thanks Alana, Ryan and Stephen for photos!
More Masala Loca Events
First Supper
A Fall Supper
Greenpoint Food Market
The L Magazine Emerging Artists Showcase
Brooklyn Magazine Launch Party