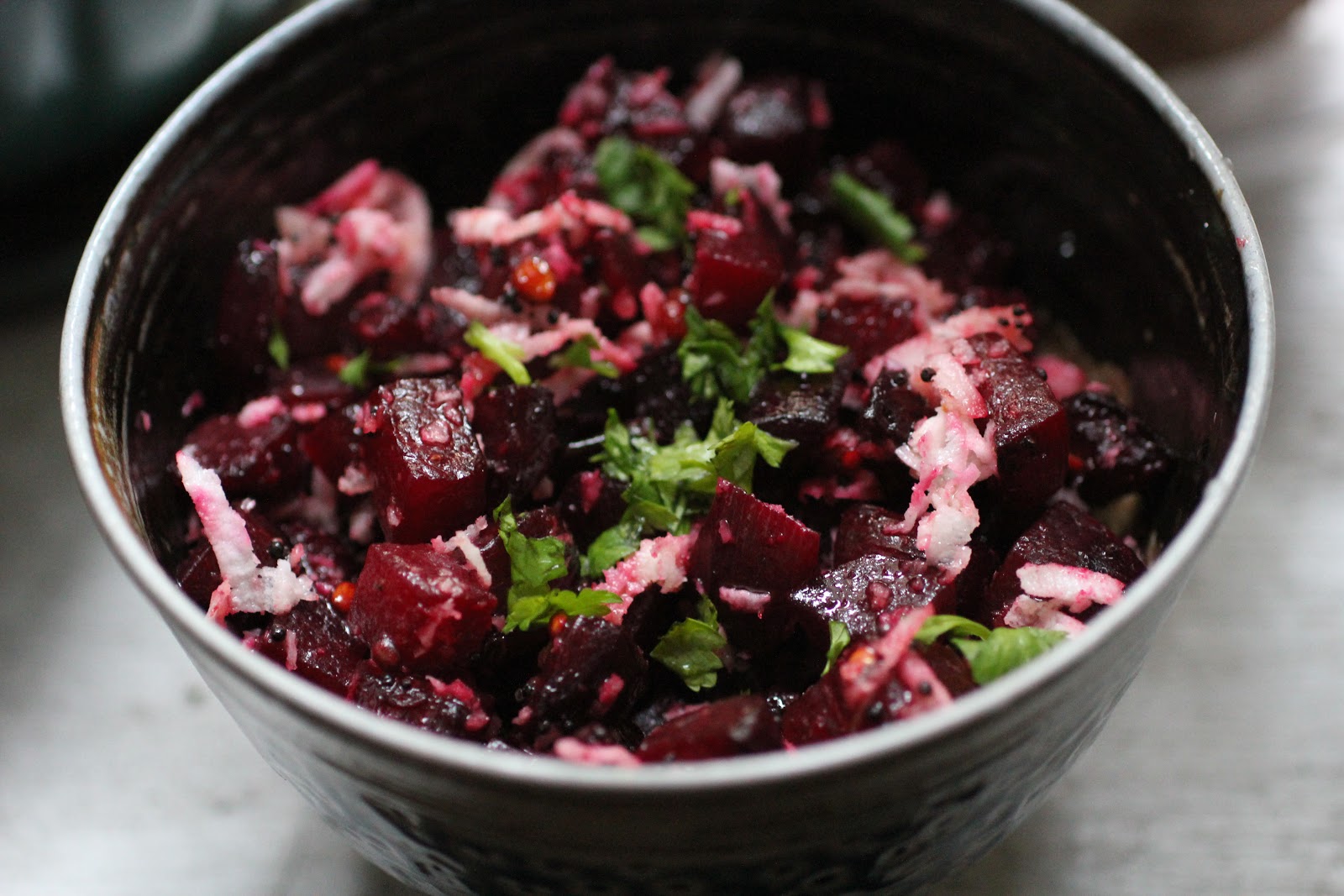 Palya is the name for a dry stir fry curry that's made in the southern Indian state of Karnataka where my mother is from. She gave me this recipe, but I have modified it a bit to tone down the spices for my tum. This style of curry usually consists of seeds and dry dals that are fried with chili and curry leaf including chana dal: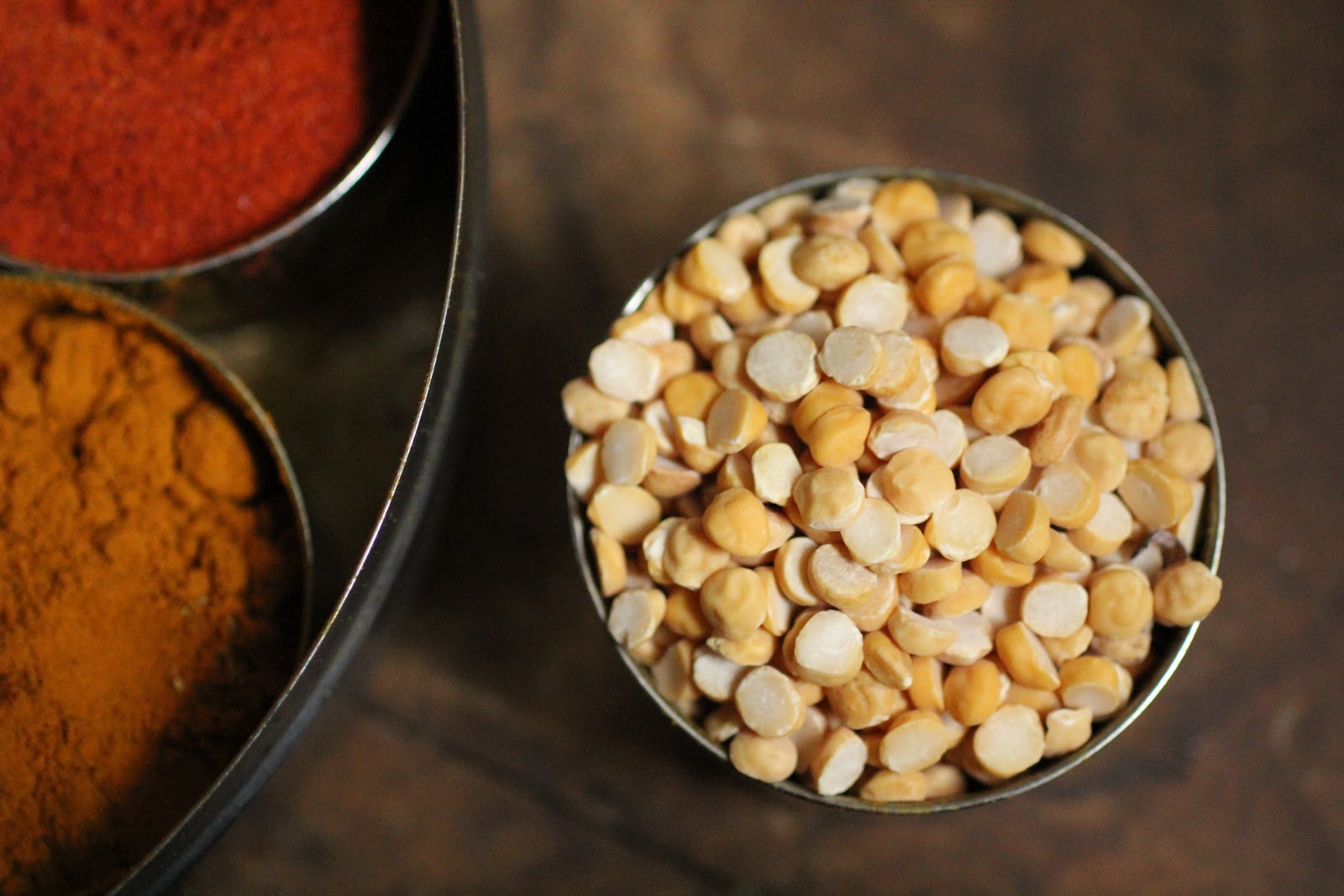 Beets are another vegetable that I love and they also happen to lower acidity in the body. Beets are just really good for you in general and if you are vegetarian they are even more important because they include a great deal of iron.
The beets that I got from the CSA this time were so small. They looked like little radishes. They were very cute until I realized that I had to peel them. It was not too bad but what a mess of beet juice all over the place.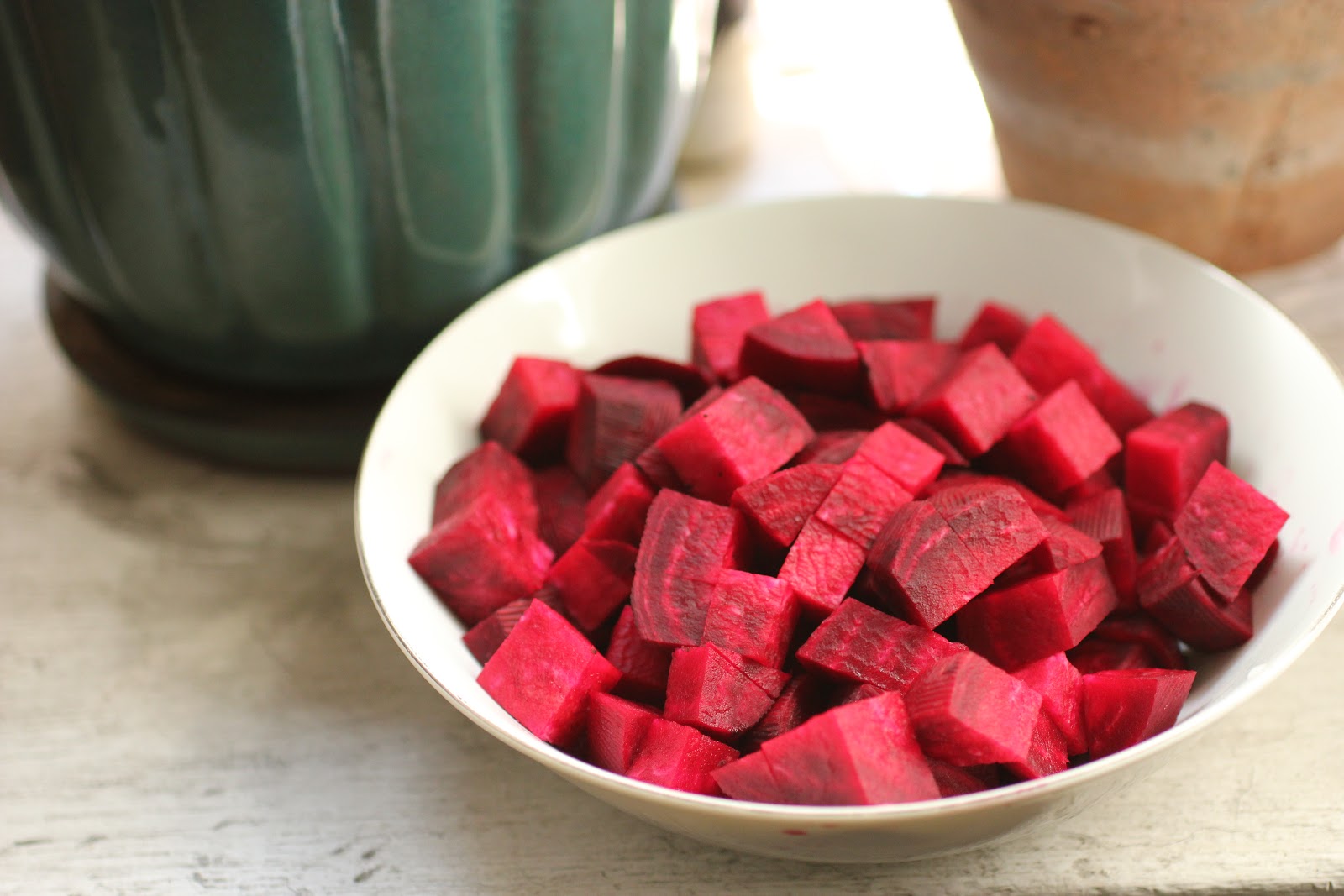 Since I was very young, I always enjoyed and was intrigued by this vegetable because of the coloring it would leave behind on my plate. The coloring is so strong that you can actually dye fabric with it and apparently a lot of items in my kitchen (cutting board, dish towel, floor, stove, etc.).
Here is the recipe:


pinch of hing (asafoetida )
1/2 teaspoon mustards seed
s
2 fresh curry leaves (I usually freeze my leaves to keep them longer)
1 dry red chili (optional)
1-2 tablespoons frozen fresh grated coconut (optional since beets are pretty sweet)
Method
Cut beets into small cubed pieces. In a pan heat oil under a medium flame. Put in a good pinch of hing, the black mustard seeds and dals. When the urad dal starts to become brown and black mustard seeds start to pop, add the curry leaf and the chili broken in half. To this add the cut beets and turmeric. Mix it all up and continue to cook.
Cover and check on them every few minutes. Add a few tablespoons of water to make sure the beets do not stick to the pan. Cook them for about 15-20 minutes until they are tender. Turn off the heat and add salt, lemon and coconut and mix. Garnish with cilantro.
I ate the beets with some quinoa.