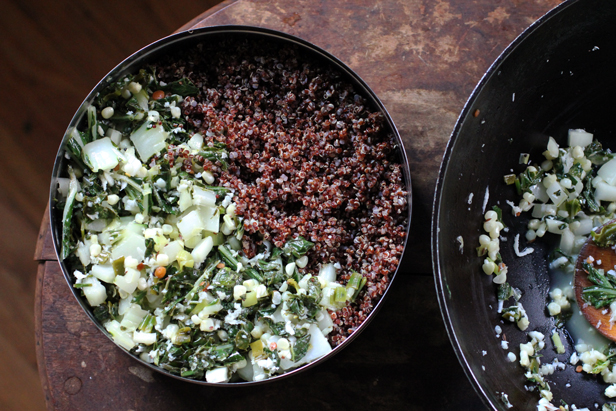 Last week I demoed this bok choy stir-fry for my fellow Crown Heights CSA members as part of my volunteering duties.  I taught everyone how to make a traditional South Indian stir-fry called palya with black mustard seeds, cumin seeds, dried red chili pepper, curry leaves, lime and coconut.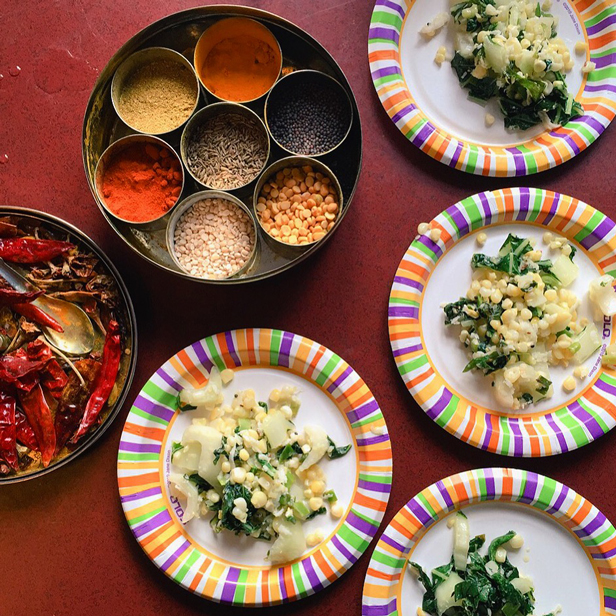 Like many of the recipes on this site, I applied a traditional Indian cooking technique to local vegetables.  As I mentioned in my last post, Sang Lee Farms, an organic farm based in Long Island supplies my CSA with its produce. The farm specializes in growing Asian vegetables, which would explain this amazing looking bok choy I had to work with.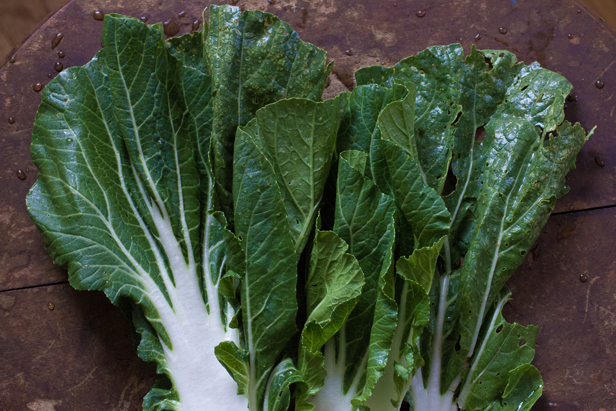 The farm also sent some additional vegetables I could demo with including scallions and white corn.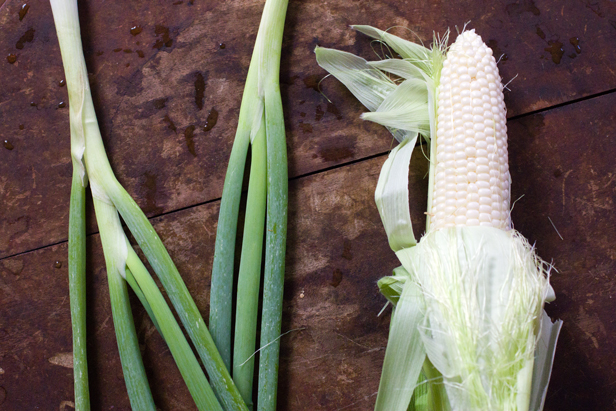 This stir-fry is of course not traditional as far as Indian vegetables go, but it is most similar in flavor to one variety of palya made with cabbage.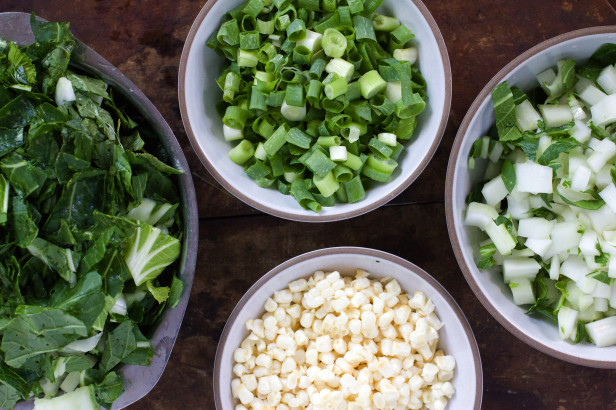 You end up with a spicy (from the black mustard seeds and red chili pepper), sweet (from the coconut and corn) and sour (from the lime) flavored stir-fry.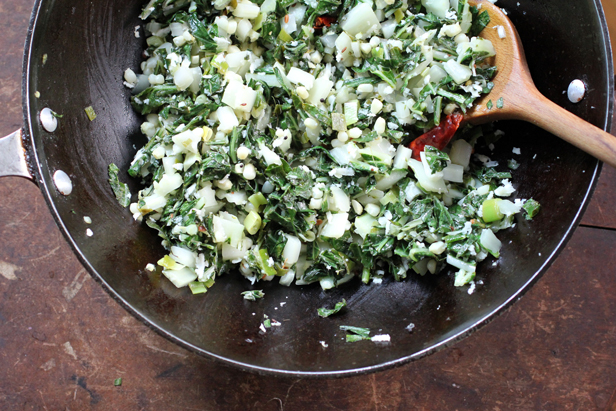 I prepared the same stir-fry at home with my share and mixed it with red quinoa for a picnic with friends to see Willie Nelson perform at Prospect Park.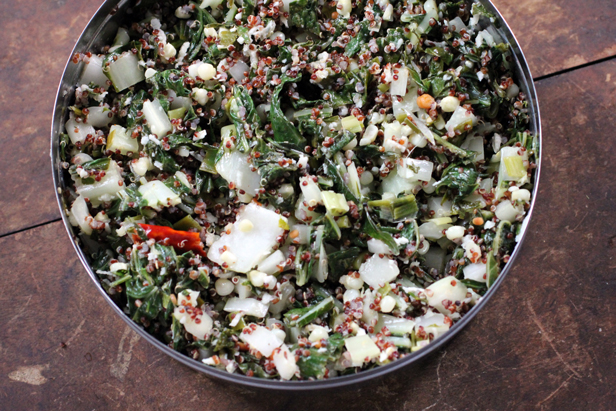 South Indian Bok-Choy Stir-Fry
serves 4-6
Ingredients
1/4 cup grated coconut, dried or frozen
1 large bok choy or 1 bunch of small bok choy, chopped
2 tablespoons mild-flavored oil
1 teaspoon black mustard seeds
1 teaspoon cumin seeds
4-5 curry leaves
1 dried red chili pepper
1 scallion, white and green parts chopped
1 ear of corn, shucked & kernels shaved
juice of 1 lime
salt to taste
Method
Thaw frozen coconut or place dried coconut in a little hot water to plump up.
Trim ends off  of bok choy. Chop bok choy stalks into bite-size pieces. Chop leaves of the bok choy.
In a work or large frying pan, heat oil on a medium flame. When oil is hot and shimmering, add in one black mustard seed. When the seed sizzles, add in the rest of the mustard seeds. Keep a lid handy to cover the pan when the mustard seeds start to pop. When the mustard seeds subside their popping, add in the cumin seeds. When the cumin seeds start to brown, turn the heat to medium low. Rub curry leaves between your fingers a little to release their natural oils and drop them and the dried red chili pepper into the oil. Cover the pan with a lid as moisture from curry leaves will cause the oil to spurt. Coat everything with oil for a few seconds.
Add in the scallions to the pan and turn the heat back to medium. Once the scallions soften, add in the corn to the pan with salt. Fry for a 1 minute. Next add in the bok choy stalks and stir-fry until cooked through, a couple minutes. Next add in the leaves and fry until wilty but still with shape, a couple minutes. Add salt to taste. Mix in coconut and fry for another minute. Turn off heat. Mix in lime juice.
Serve over quinoa or rice.