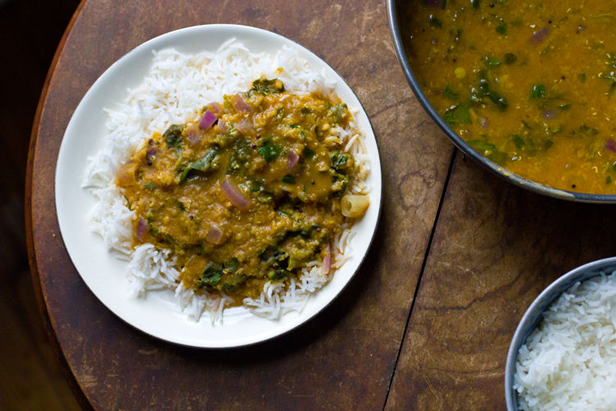 I was recently asked by Food52 to share my family's recipe for sambar, a spicy lentil and vegetable stew, in their Small Batch column.  It's a South Indian staple and depending on the region you are from, it can be prepared in different ways.  This version is specific to my mother's family in the state of Karnataka and is also sometimes referred to as 'huli' in Kannada.  I grew up eating the stew most every day, always made with different vegetables that we had on hand.  I'm excited for more home cooks to add this recipe to their repertoire of dishes – so versatile and flavorful!
If you have not already perused Food52's recipe site or Provisions, their online store of unique food and home goods (that also includes my achaar line, Brooklyn Delhi), you must!  They put in a lot of work to hand-select recipes and products and it shows. I am also a huge fan of their Instagram feed, which has something beautiful and delicious going on everyday.
Head over to Food52 to get my recipe for Spinach Sambar.