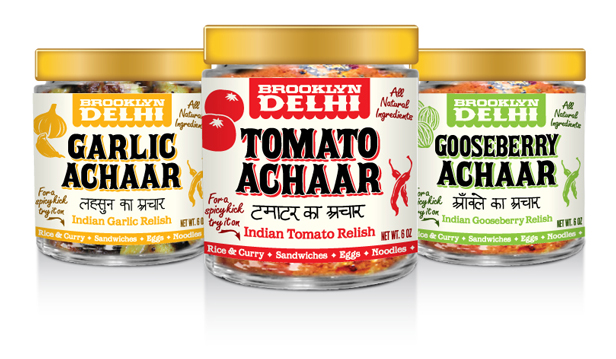 I have some exciting news! After working on it all this summer, I am finally ready to launch my new Indian condiments line called Brooklyn Delhi.  I'll be debuting the line at the Brooklyn Exposed Holiday Bazaar this Sunday.  At the market, I'll be selling jars and a ready-to-eat tartine: sourdough from SCRATCHbread topped with Wisconsin cheddar (Ben's from there:) and our first condiment, tomato achaar. I hope you can come down and say hi!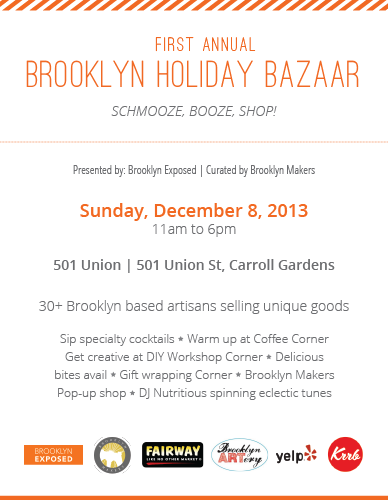 For those that are unfamiliar with achaar, it's a spicy, savory, sour and sweet relish made from local vegetables, fruits, spices and oil. It is sometimes referred to as 'Indian pickle' but it has nothing to do with the flavor of dill pickles and more to do with say kimchi (Korean), sriracha (Thai) or harissa (Tunisian).  Traditionally it is eaten with rice, curry, dal, yogurt and many times made from sour produce like green mangoes, lemons, hard gooseberries, etc.
I love achaar so much I bring it back in my suitcase from India on every trip. More recently I introduced it to my fiance Ben and totally got him hooked on it, but when we run out it's a sad story.  We realized that the only achaars available in the US were at Indian stores and these varieties were way too salty for our taste or had preservatives added in.
That's why I started making the relish from ingredients I found around me like tomatoes, rhubarb, garlic and American gooseberries.  Usually achaar is really spicy and really salty, which means you don't eat a lot of it, but I wanted to create a version that highlighted the flavor of the vegetables and fruits and aromatic spices, along with the chillies so it's not all about burning your tongue off and raising your blood pressure:) The achaar goes really well on a ton of different foods like eggs, sandwiches, noodles and I've used it to make dressings and also cooked with it in soups.
I started to share some of my varieties with friends at picnics and parties and it would always get gobbled up so Ben actually gave me the idea of starting to package some of these recipes. I guess I kind of lucked out too because he has over a decade of experience designing food packaging so we decided to go for it and make achaar from fresh ingredients for everyone to enjoy!
Of late, I have been serving the achaar at my pop-up dinner events (most recently with Indo-Chinese dumplings) and cooking classes and now am excited to introduce it at local markets and stores.
I would not have been able to do any of this without Ben who helped conceive of the idea with me and designed all of the packaging for Brooklyn Delhi. Thanks Ben & here goes!
Brooklyn Exposed Holiday Bazaar
Sun, Dec 8th
11AM – 6PM
501 Union St., between Bond and Nevins
Brooklyn, NY 11231