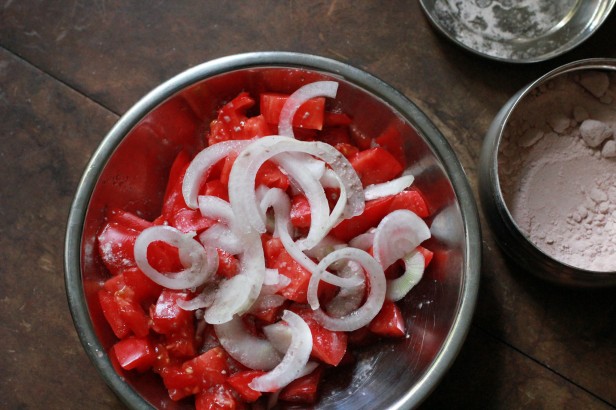 I have to admit I do like mixing up a salad dressing from scratch with random ingredients in my fridge, but the salad I grew up eating was just as delicious but way more basic than that.  I think the taste had much to do with the quality of the produce because my mother would sometimes just put a pinch of salt on a cut cucumber with a squeeze of lemon and I was always fascinated with how such a simple preparation carried so much flavor.
On my last trip home, my father served me a salad with a few crunchy vegetables and just a sprinkle of rock salt on top. I kept asking him if he added anything more to the salad because it was so good, but it had no oil, vinegar or lemon.  Rock salt – it's magic! I have written before about my love of rock salt AKA kala namak, not only for its multifaceted and pungent flavor, but also for its health benefits.
For the first-timer though you should know that rock salt does smell like sulfur because there are high levels of sulfur in the Himalayas where this particular salt comes from, but it's also what makes it so good for you, along with the other minerals found in the salt.  The complexity of the salt's flavor is what carries this salad recipe. Trust me you will learn to love it.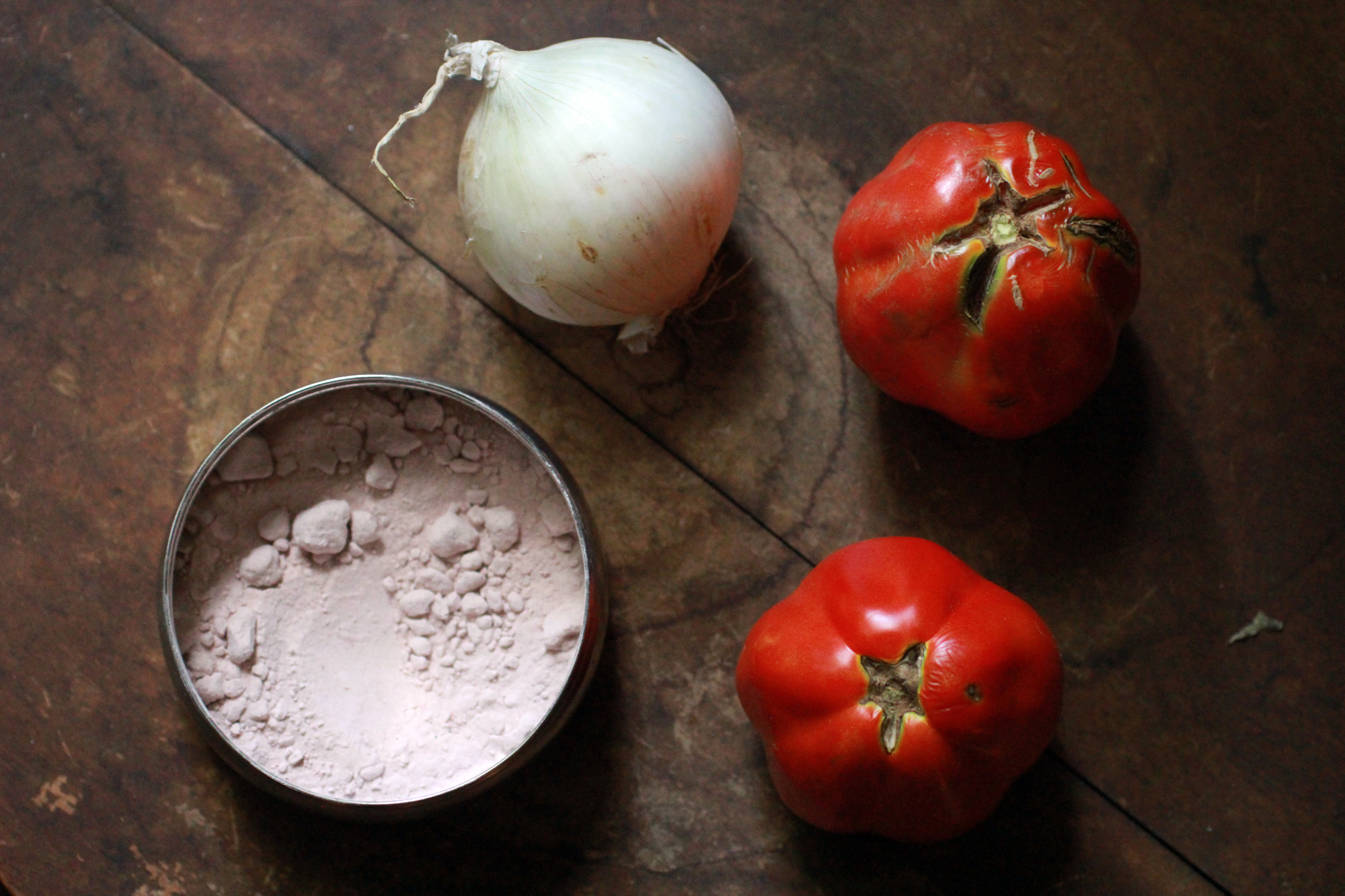 When I got these heirlooms and white onion in my farm share, I thought I'd give my dad's salad recipe a try. It's now my go-to when I need to prepare a quick salad and it also works really well on fruits like strawberries.  It's almost ridiculous how few ingredients there are, but it works!
My Favorite Tomato Salad – Just Add Rock Salt
Ingredients
2 medium size tomatoes, chopped large
1/4 medium white onion, cut into thin rings
rock salt, to taste
Method
Place tomatoes in bowl first. Garnish with onions and a sprinkling of rock salt. Gently mix together and serve.