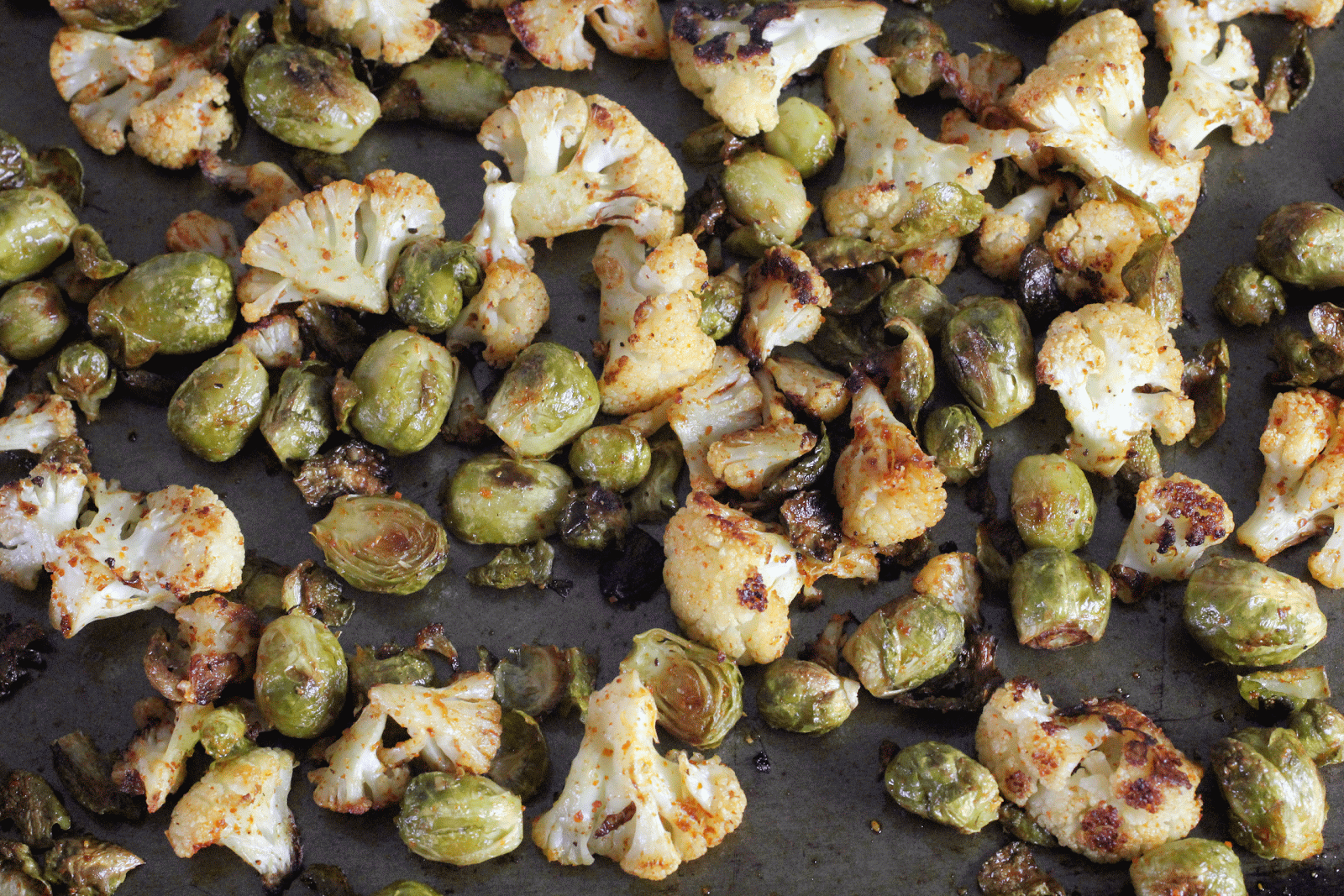 Happy New Year! I just got back from a trip to India where I was visiting family in Bangalore and Delhi.  I took tons of photos of markets, street foods and some of my favorite eating haunts, which I'll be posting in the coming weeks.
I'm still coming up with my list of New Year's resolutions and like most years, eating more vegetables is already at the top of it. So fittingly, my first post of 2013 is a special roasted vegetable recipe that is quickly becoming one of my favorites. This recipe calls for vangi baath powder, a South Indian masala mixture traditionally used to make an eggplant rice dish.  It's one of the most flavorful spice blends made from clove, roasted dals, cinnamom, black pepper, red chili, curry leaves, etc. sounds good right?  I wrote more about this dish here and gave the recipe for the powder, which you can also buy at the Indian store.
For the event I hosted at Jimmy's No. 43 with my friend Cathy, we kind of turned the traditional vangi baath recipe on it's head, using faro and roasted pumpkin and cauliflower instead.  I ended up roasting the pumpkin and cauliflower with ghee and vangi baath powder and liked it so much that I've been following suit by roasting many of my winter vegetables in the same manner.
This time the lucky vegetables were brussels sprouts that I got off the stalk and a small head of cauliflower, which I picked up at the Fort Greene farmer's market.
If you don't have access to vangi baath powder, you can sub in a good curry powder.