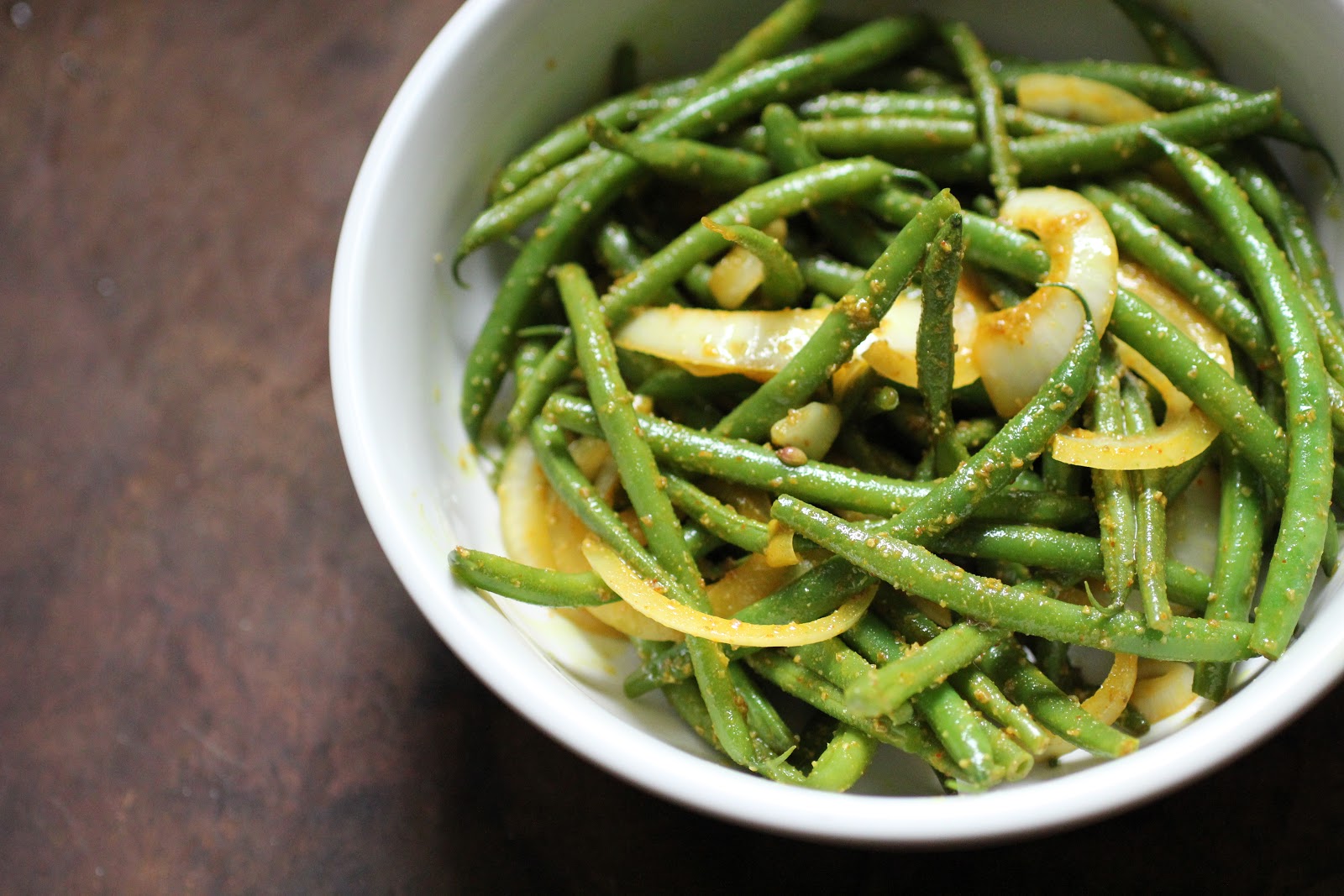 This summer and fall, I have been getting a ton of string green beans and using them in all sorts of ways.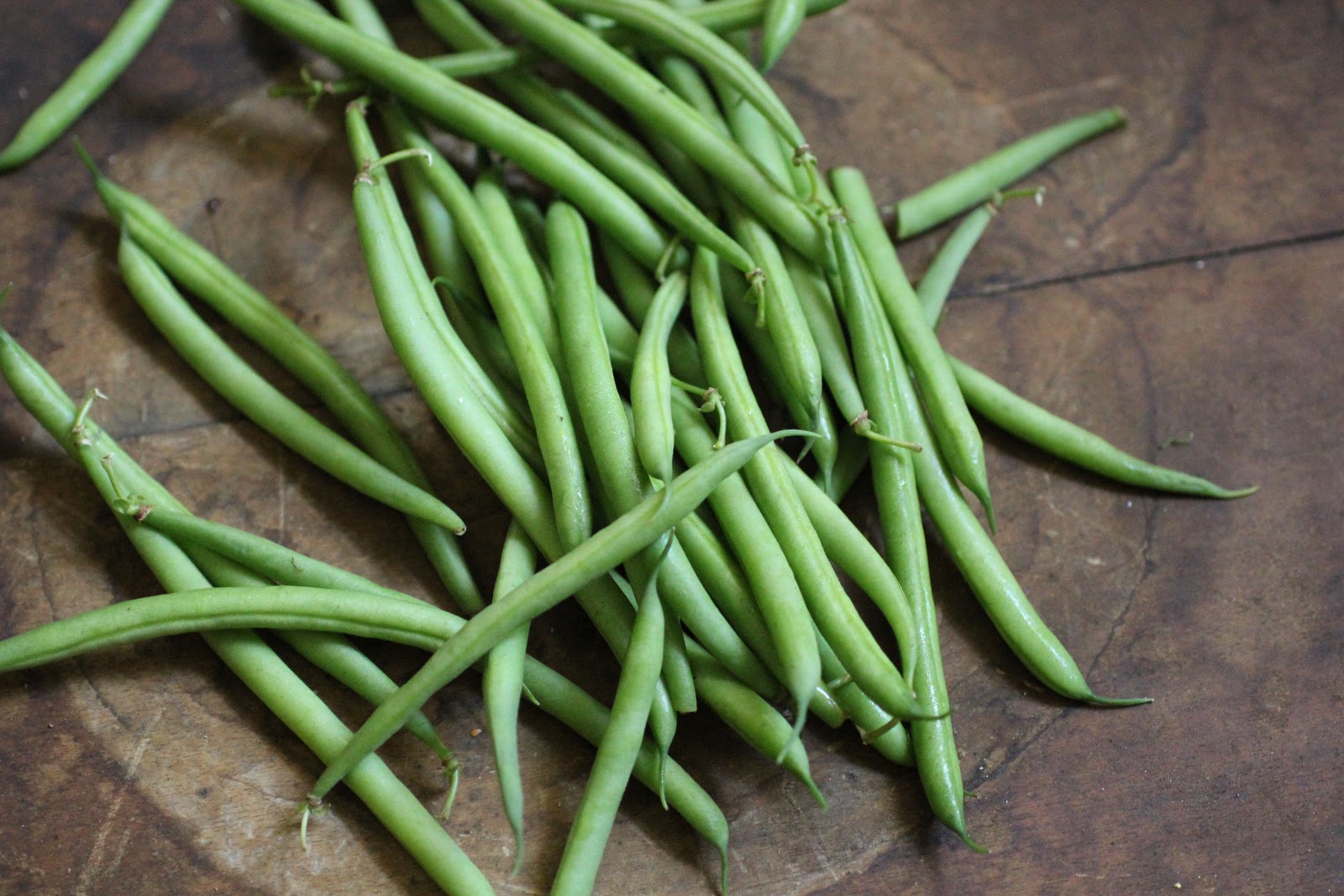 Inspired by making a vegetable achar (spicy pickle condiment) in Delhi with my great aunt, which usually calls for cauliflower, radish and carrots, I decided to blanch and pickle my string beans (shimi in Hindi) in a similar fashion.  Not a bad idea too when you are stuck inside because of a hurricane;)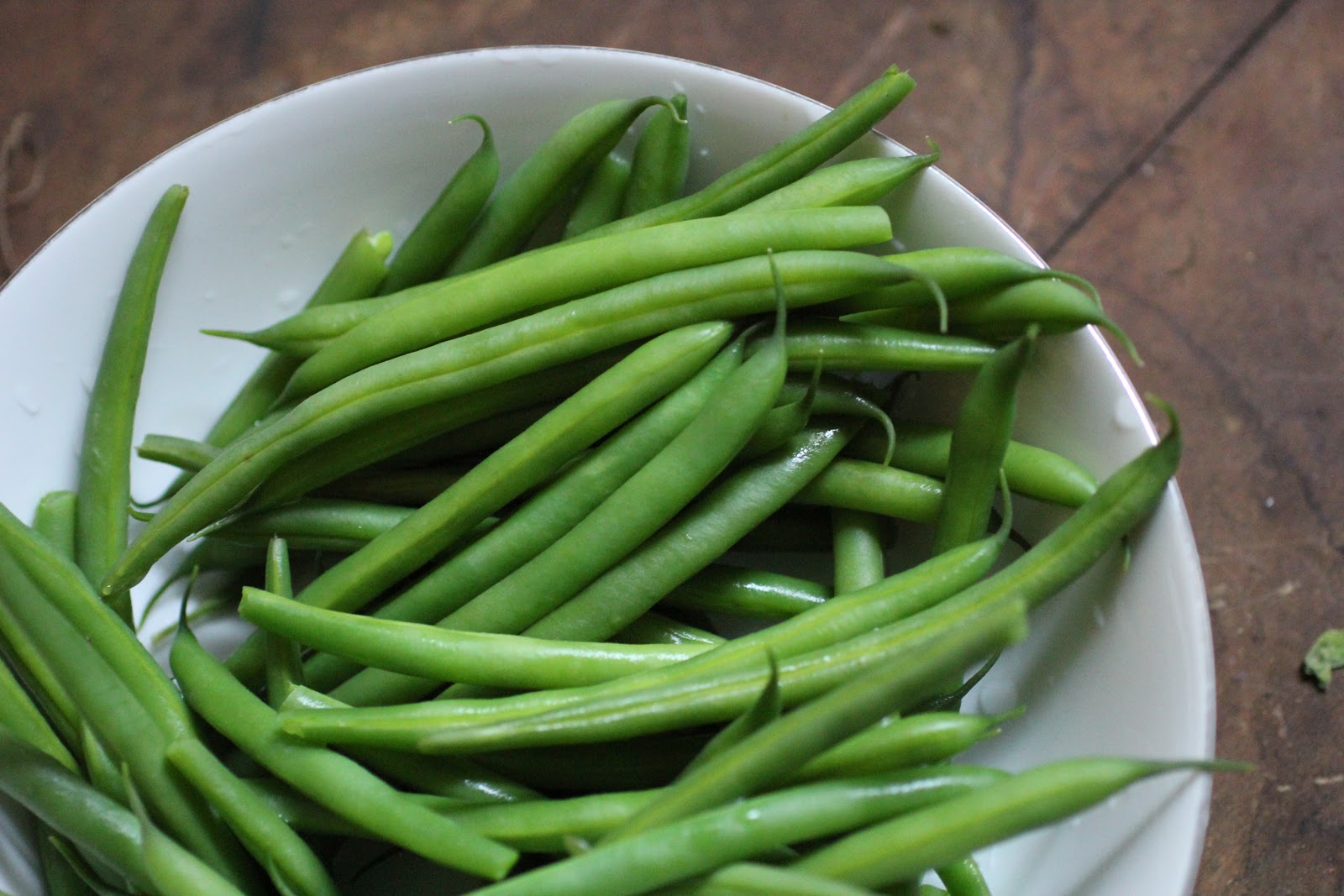 This is a quick pickle that requires mustard oil to get a really pungent flavor, along with a few ground spices, fresh onion, lemon and salt. My great aunt's recipe also includes ground mustard seeds and hing, but I kind of just threw what I already had ground, but will share her exact recipe this winter with root vegetables I have on hand.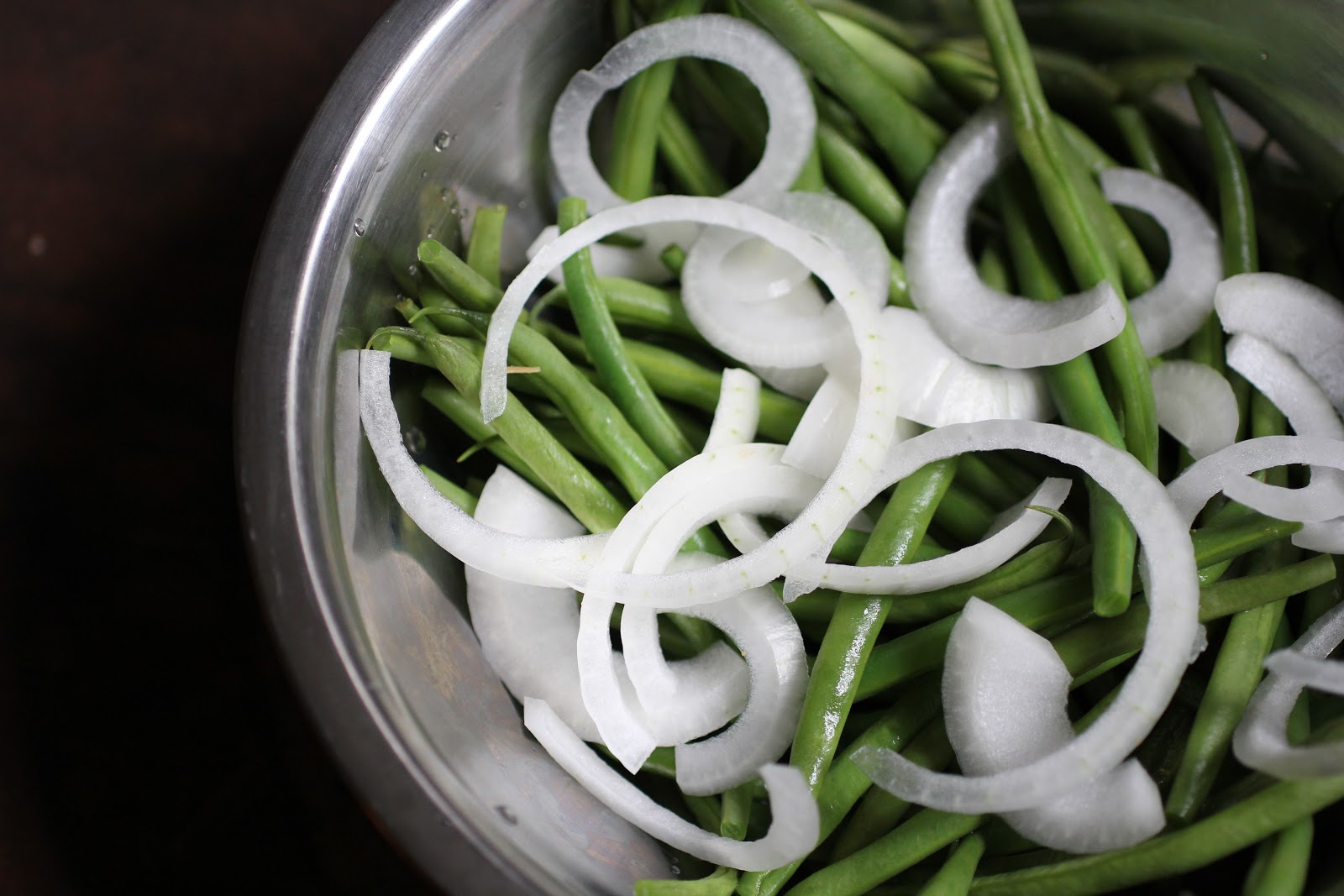 This type of pickle is usually served as a condiment alongside a meal of rotis, curry & rice, but I ended up serving them up in a variety of ways – in veggie burgers, with scrambled eggs, in a taco and just plain as a snack.
Spicy Pickled String Beans
Ingredients
1/2 pound green string beans, stems removed
1 1/2 tablespoons mustard oil
1/4 white or yellow onion, cut into ringlets
1 teaspoon coriander powder
1/4 teaspoon chili powder
1/3 teaspoon turmeric
squeeze of lemon
salt
Method
Wash string beans.  Bring a pot of water to boil.  Add in string beans and cook for 4 minutes or until they are bright green and still crunchy.  Throw beans into a bath of ice water for 5 minutes.
Drain the string beans and dry them completely.
Put string beans in a bowl with mustard oil, onion, coriander powder, chili powder, turmeric and mix well.  Add a squeeze of lemon and salt and mix well.
Cover bowl and place in fridge.  The beans should be ready to eat in 2 hours and will keep for the week in the fridge.