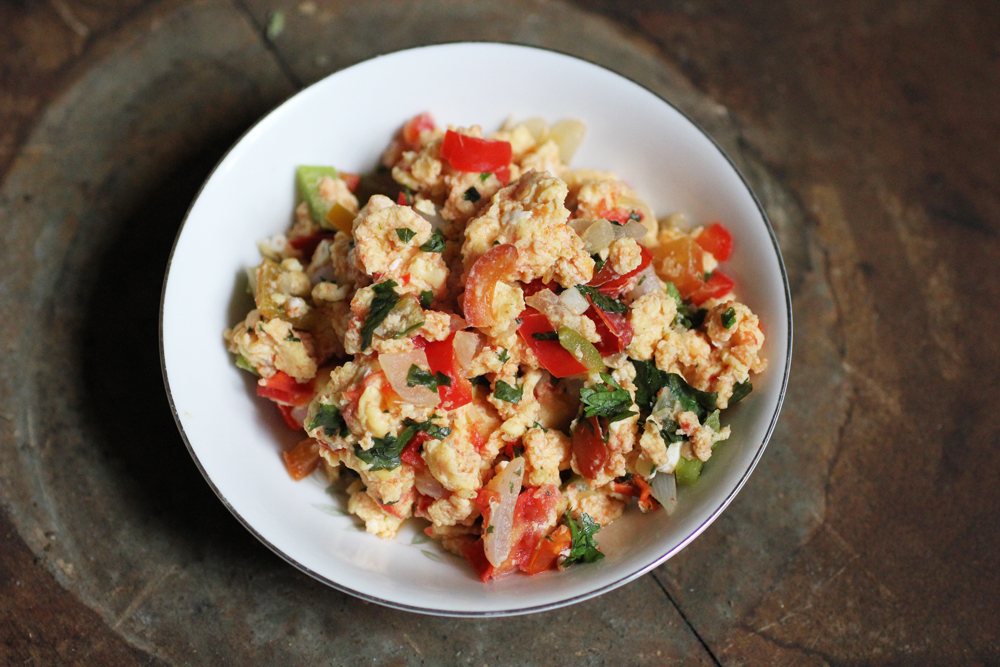 My first experience with anda bhurji was on a trip to
Mumbai
a couple years back.  Many street stalls serve this spicy egg scramble throughout the city at all times of the day in a buttered bun or pav with raw onion.
I've been getting a half dozen eggs from my farmshare each week so this week, I thought I'd try to recreate this recipe in my own way.
I scrambled my eggs with onions, ginger, garlic, green chillies, tomato, cilantro and threw in some fresh peppers that I got from my CSA.  Traditionally, spices like turmeric, garam masala, or pav baji masala, are also added along with a lot of butter, but I kind of wanted to just use fresh ingredients with less butter in my version.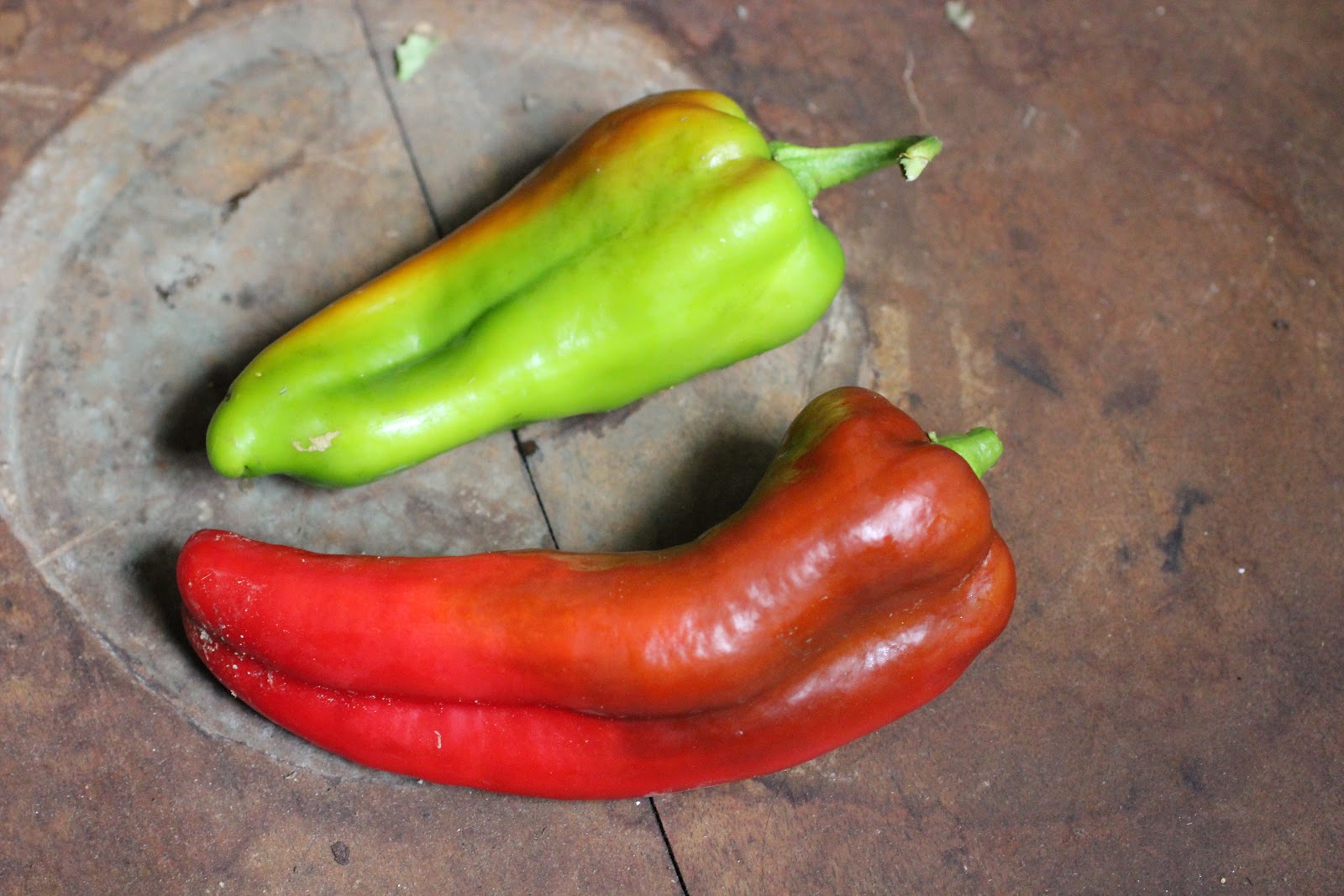 I served my eggs in a brioche bun (I know fancy) with a little ketchup, Dijon mustard and a sharp cheddar cheese.
Anda Bhurji, Indian-Style Scrambled Eggs
Ingredients
4 eggs
2 tablespoons of milk
1 tablespoon ghee or vegetable oil
1 small onion, chopped
1 inch ginger, chopped fine
1 clove garlic, chopped fine
1-2 green chillies or 1/2 jalapeño, chopped fine
1/2 large tomato or 1 plum tomato, chopped
1 small green pepper, chopped
2 tablespoons cilantro, chopped
salt & pepper to taste
For serving
bun
Dijon mustard
ketchup
sharp cheddar cheese or gruyere
Method
Whisk eggs and milk and set aside.
In a non stick frying pan, add ghee under medium heat.  When hot, add in onions.  Stir fry until translucent.  Mix in ginger, garlic and chillies well. Fry for 30 seconds or until fragrant.  Mix in peppers and fry for 1 minute. Toss in the tomatoes and cook for 2-3 minutes or until tomatoes are soft.
Add in the whisked eggs and scramble with the other ingredients.  Cook until your eggs are scrambled to your preference.
Turn off the heat and mix in the cilantro.
Add salt & pepper to your taste.
Serve in a toasted bun with ketchup, Dijon mustard and sharp cheddar cheese.