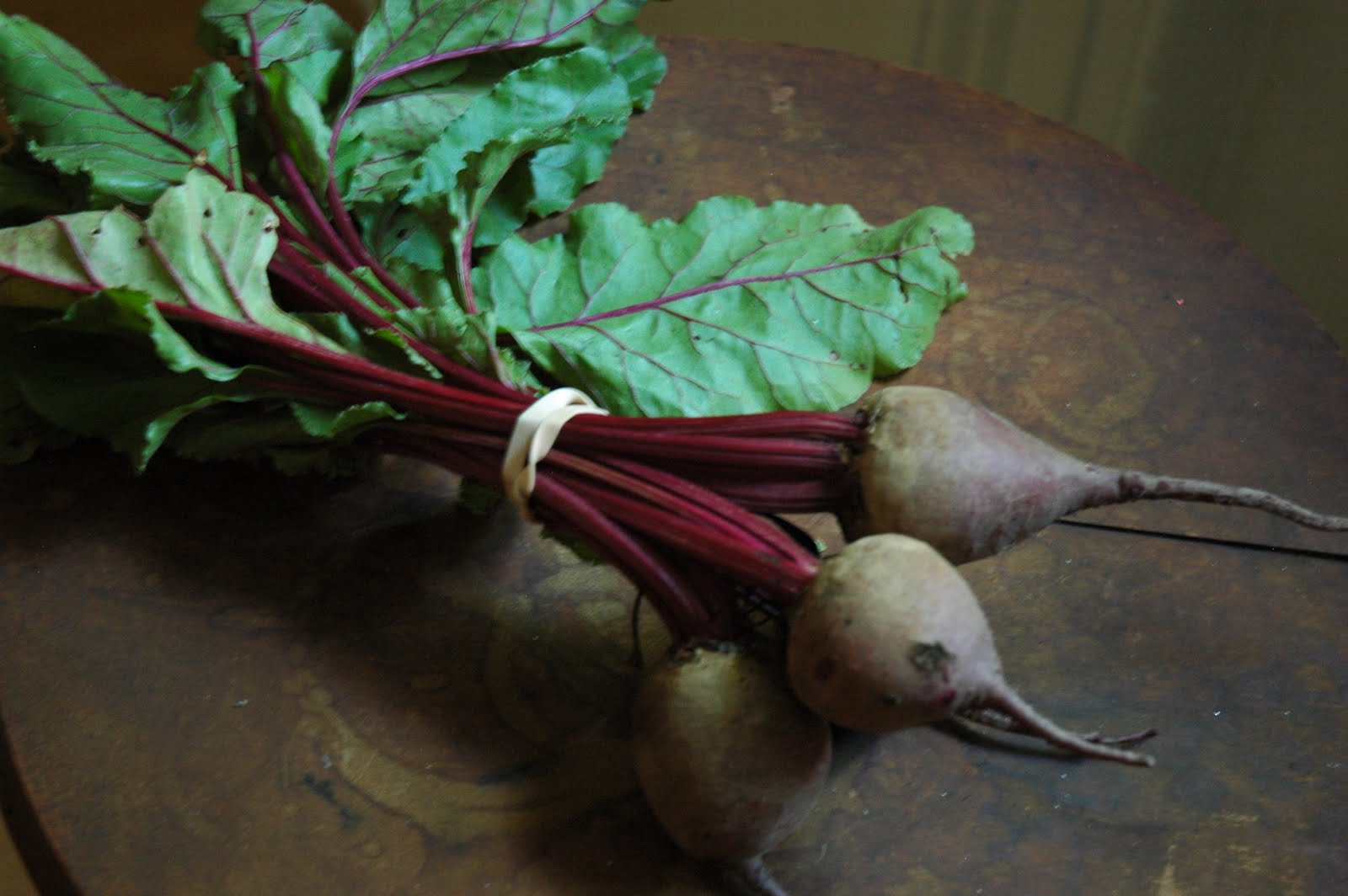 I've been getting beets from my CSA lately so I've been digging into old recipes to use them up. A recipe that I received from my cousin Pradeep a few years ago is one that I have revisited a couple times already this season. It's a South Indian dish called pachadi that I actually didn't grow up eating even though my mother and Pradeep's father are from the South.
That's actually what's funny about Indian cooking that even within regions, there is so much variation. I found from talking to more people about this dish, that there is even a difference in the definition of it – some say it tends to be very spicy, while others say it's quite sweet. The consensus though is that it's commonly eaten as a side dish with rice and it's really good!
This version of pachadi is made from grated beets cooked with ground spices and coconut and then combined with yogurt. It's a nice combo of spicy and sweet but also cooling from the yogurt. This picture does not do it justice but it's a very colorful dish! Also, this recipe can be made with carrots or a combo of carrots and beets. And since Pradeep is in the UK, he was nice enough to list both kinds of measurements for the ingredients:)
Beet Pachadi
courtesy of Pradeep Vasudev
Ingredients
100 gm / 3.5 oz freshly grated coconut (or desiccated and soaked in water)
2 fresh green chillies, chopped (depending on taste, can cut lengthwise and deseed)
5mm / 1/4 inch cube ginger, peeled
1 tsp ground mustard seeds (I grind in coffee grinder)
2 tbsp vegetable oil
2 tsp black mustard seeds
10 curry leaves
6 precooked beets, shredded (see variation)
1 tsp chilli powder
1 tsp turmeric powder
225ml / 8 fl oz plain yogurt
salt
Method
In a spice mill (or blender), finely grind the coconut, green chillies, ginger and ground mustard together. Set aside.
Heat oil in a large pan, add the mustard seeds and as they begin to pop, add the curry leaves. Stir in the shredded beets, chilli powder, turmeric, a little salt and cook for 10 minutes over a medium heat, stirring frequently.
Stir in the ground coconut mixture. Lower the heat, cover and cook for 10 minutes, stirring often. Remove from the heat and stir in the yogurt. Serve hot or cold.
Variation:
Can use 4 large grated carrots.
I also do a combination of carrot and beetroot, where I first add the carrot and let it cook a while before adding the cooked beetroot.