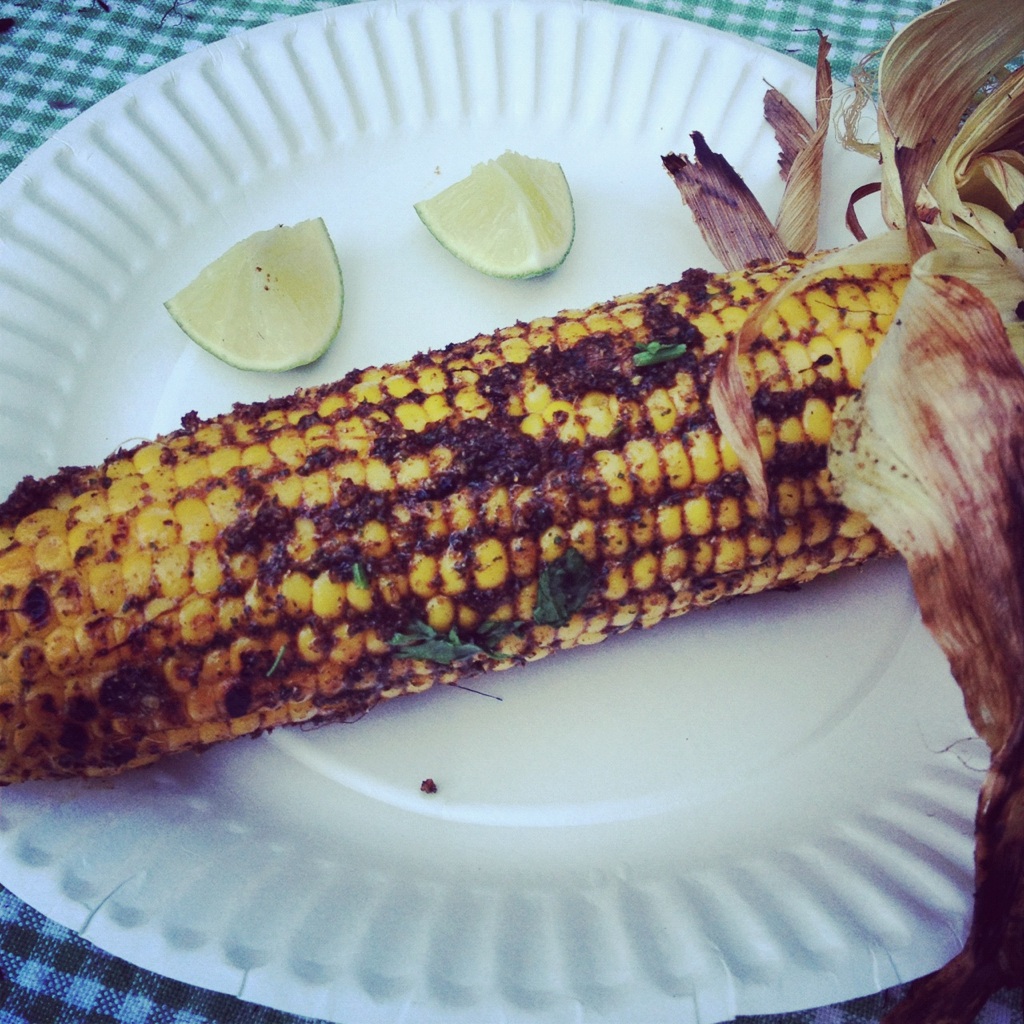 My good friend Oscar came to visit from Oakland and he brought with him the most amazing grilled corn recipe using garam masala, a North Indian spice mixture that you can get at the Indian store or make at home like
this
.  I seriously have never had corn this flavorful before and was blown away at how simple his recipe was and so perfect for summer.  Don't get me wrong, I love Mexican grilled cotija/mayo on corn, but if you're looking for a lighter and more refreshing alternative, this is it. Ironically, Oscar is Mexican but makes a mean Indian corn;)
Oscar and our friend Sahar were cooking really inventive Mexican and Middle Eastern brunches at
Dona Tomas
in Oakland that I kept hearing about so I was so excited to try some of Oscar's creations.  He did not disappoint. To top it off after making this most amazing corn, Oscar performed on a rooftop in Brooklyn. 'Twas awesome!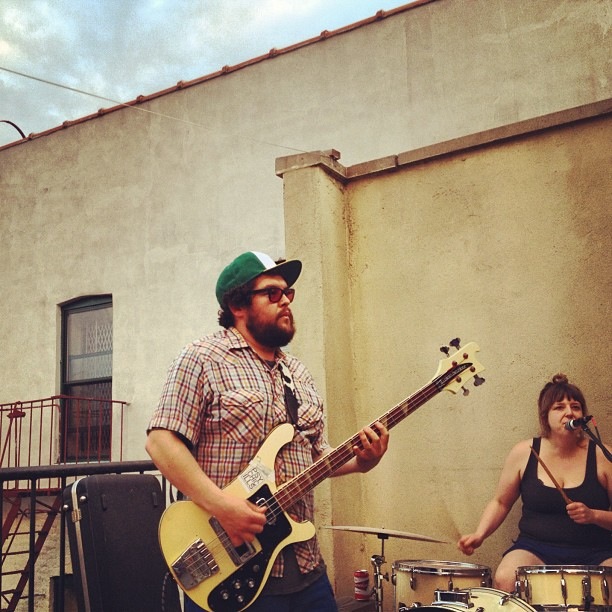 And if you live in the Bay Area, be on the lookout because this corn may be coming to a food truck near you;) Thanks for sharing your recipe Oscar xo.
6 tablespoons garam masala (can buy store bought or make it from scratch)
6 tablespoons part olive oil (or butter or ghee)
4 garlic cloves, crushed
2 curry leaves (optional)
fistful of cilantro with stems
sea salt and black pepper to taste
minced cilantro (for garnish)
lime juice
Method
To make paste, combine into a food processor:e qual parts garam masala spice mixture (I bought mine at Viks) and equal parts olive oil (or any oil of your choice for that matter) or melted butter or ghee, handful of cilantro with stems, cloves of garlic (the more the merrier), a couple fresh curry leaves, sea salt and cracked black pepper to taste.  Vary amounts depending on how many corns you are making.  P.S. In the future I will experiment with different herbs, ginger, etc….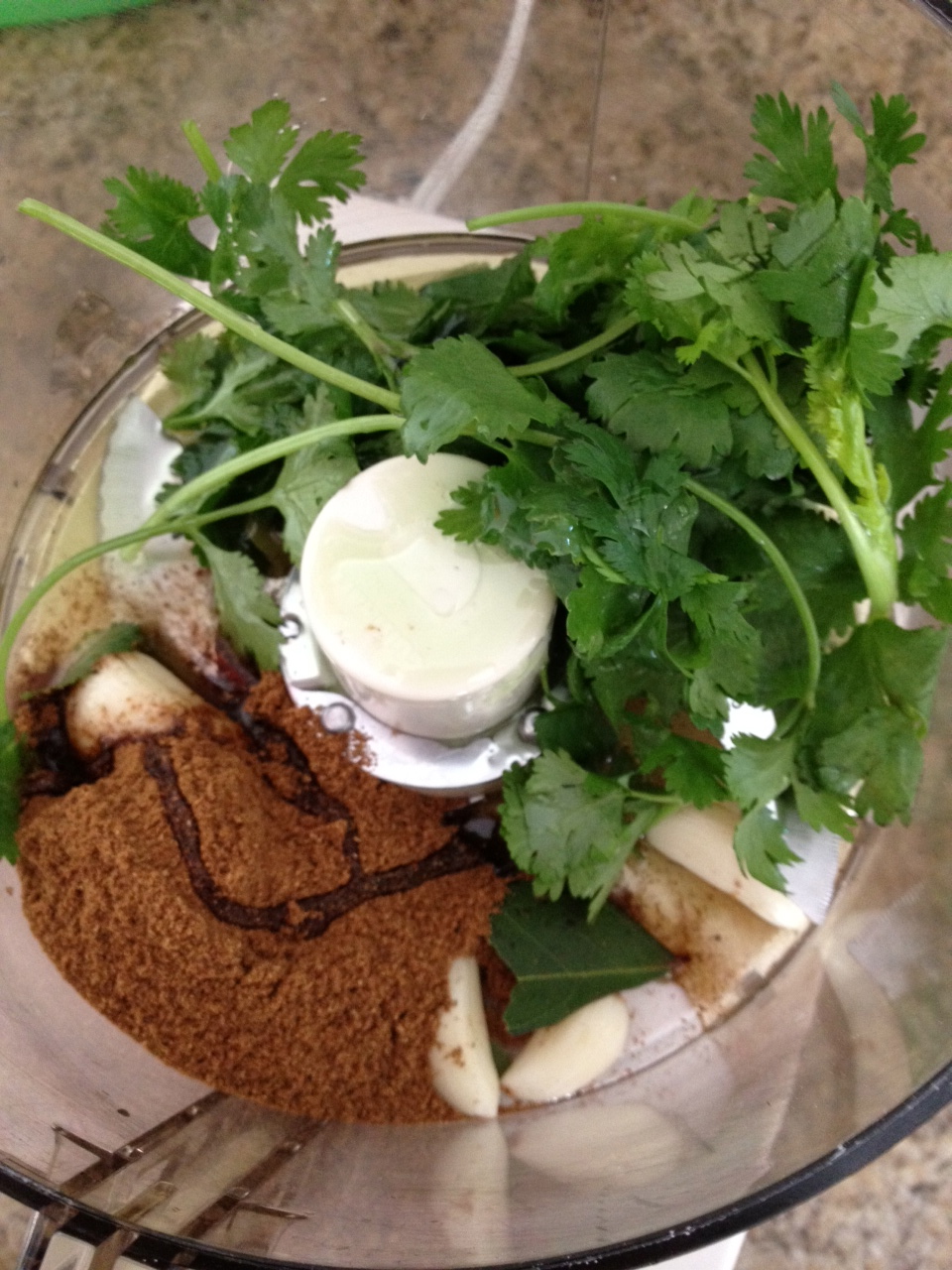 Puree until it becomes a nice paste. Set mixture aside for finishing the corn.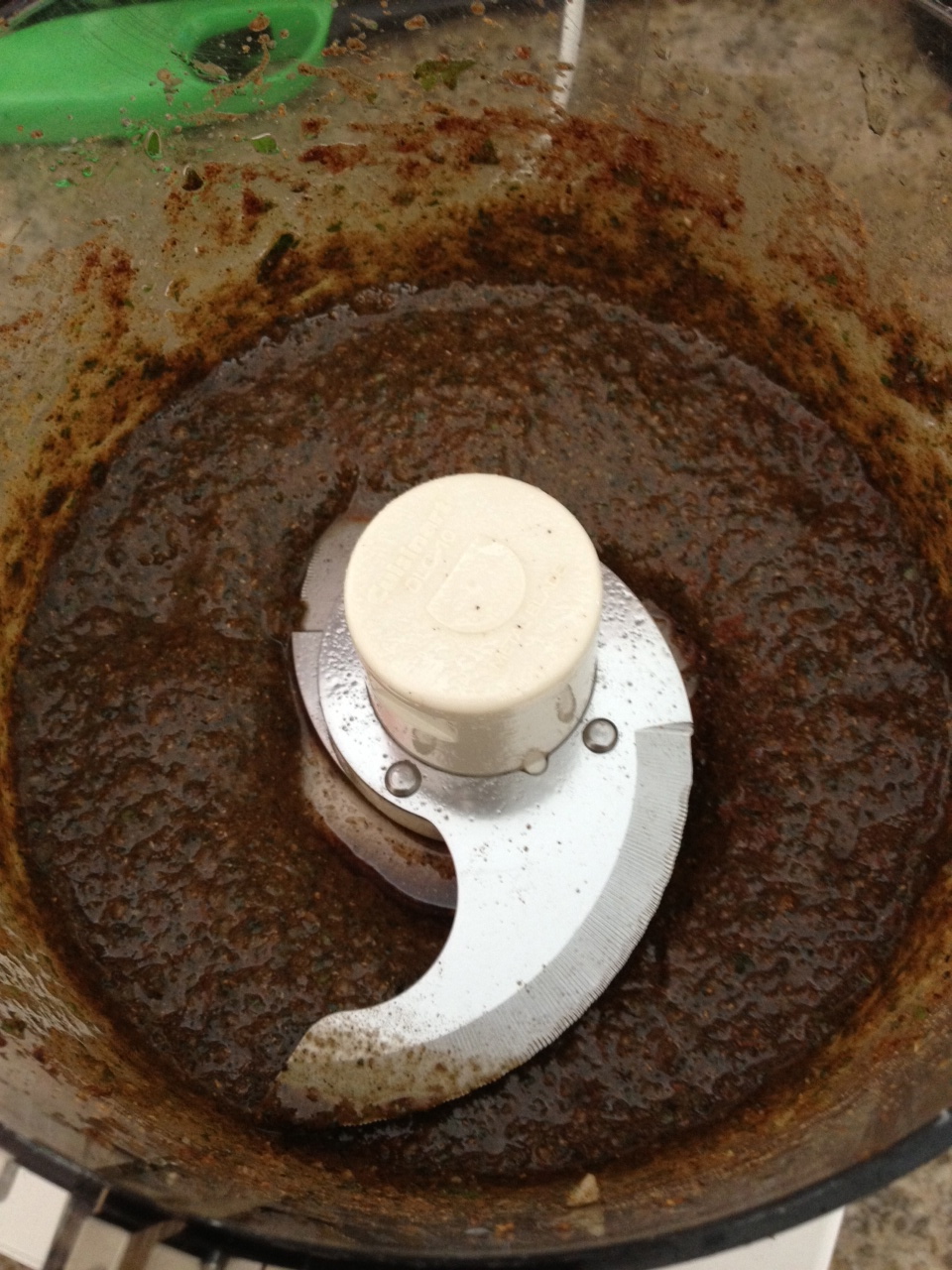 Soak corn with husk in a bucket of water for at least 30 minutes.  This helps steam the corn while you are bbqing it.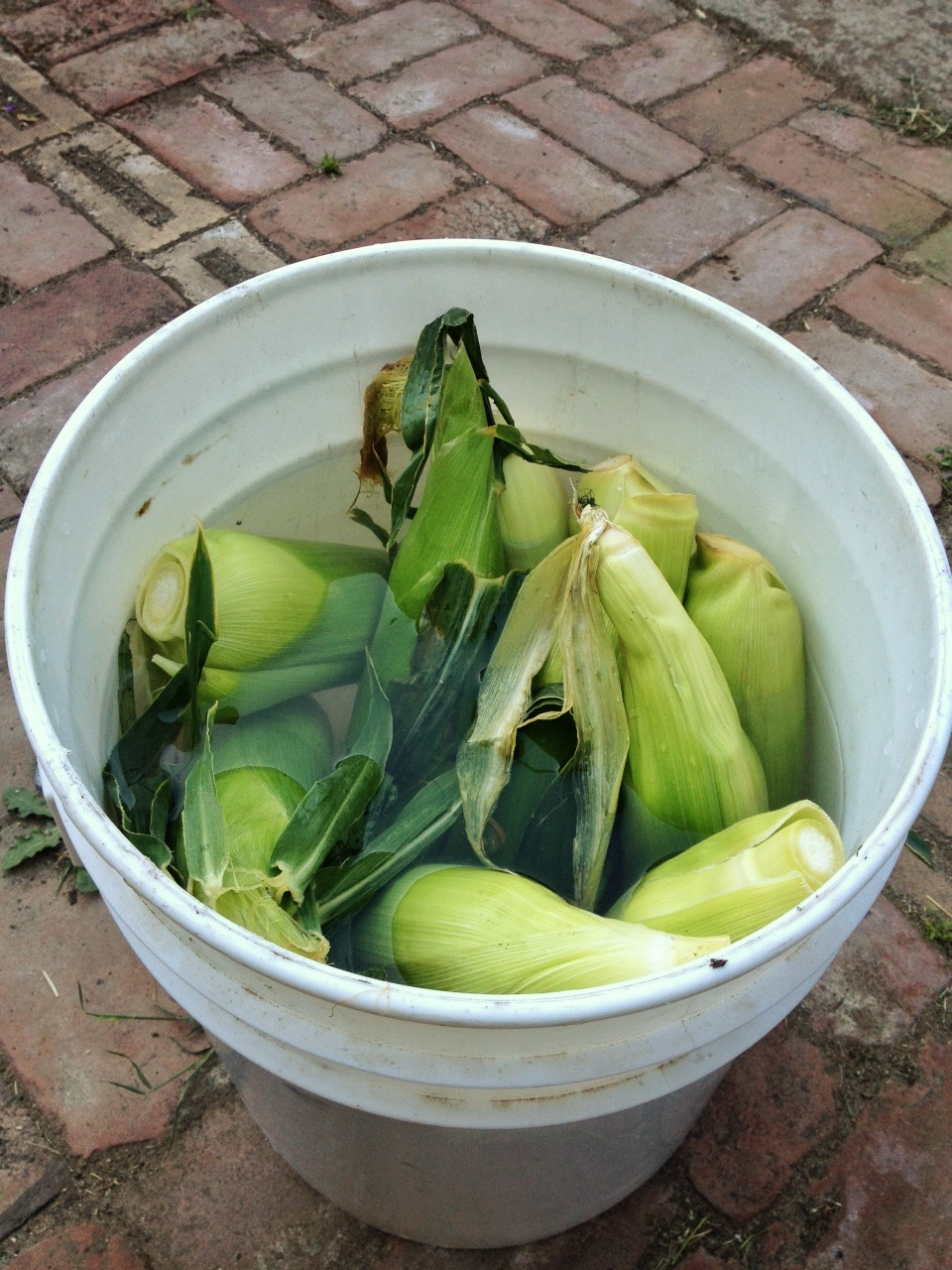 Place corn, in husk, on a hot grill and cook to desired done-ness, about 15-20 minutes.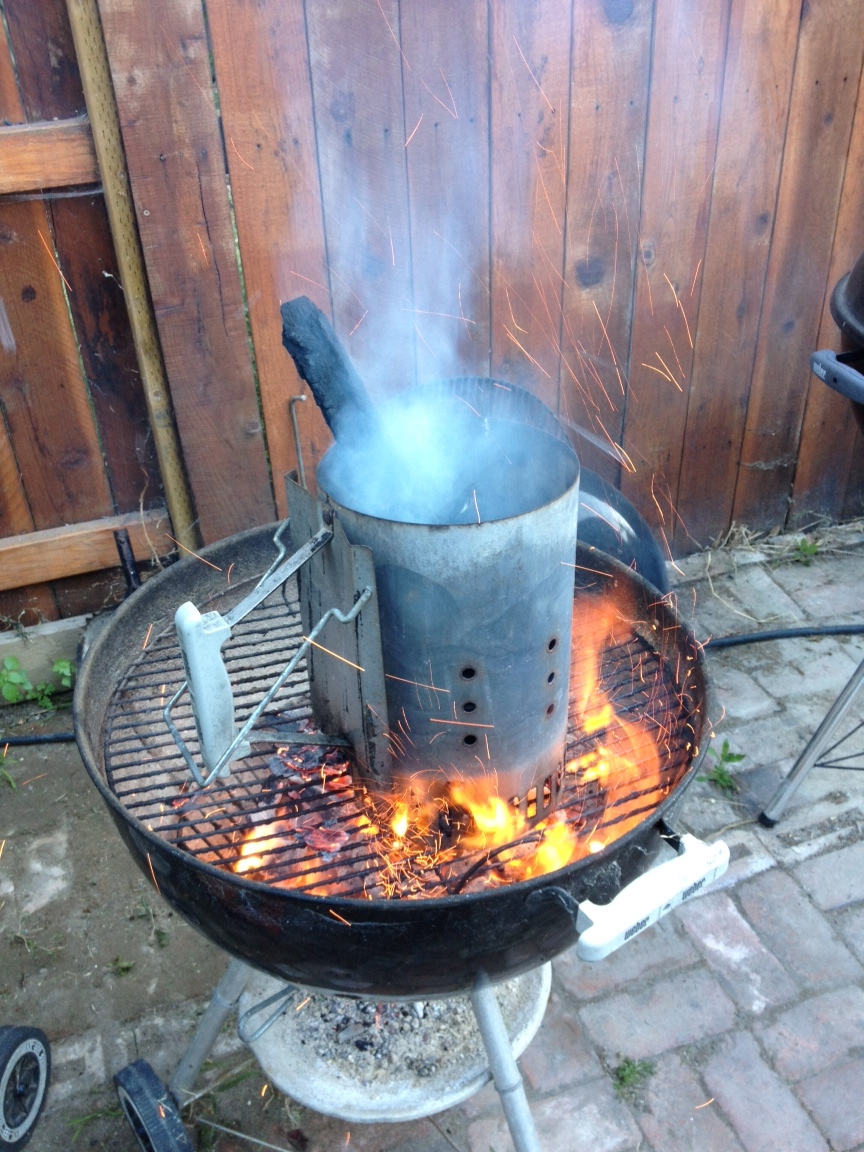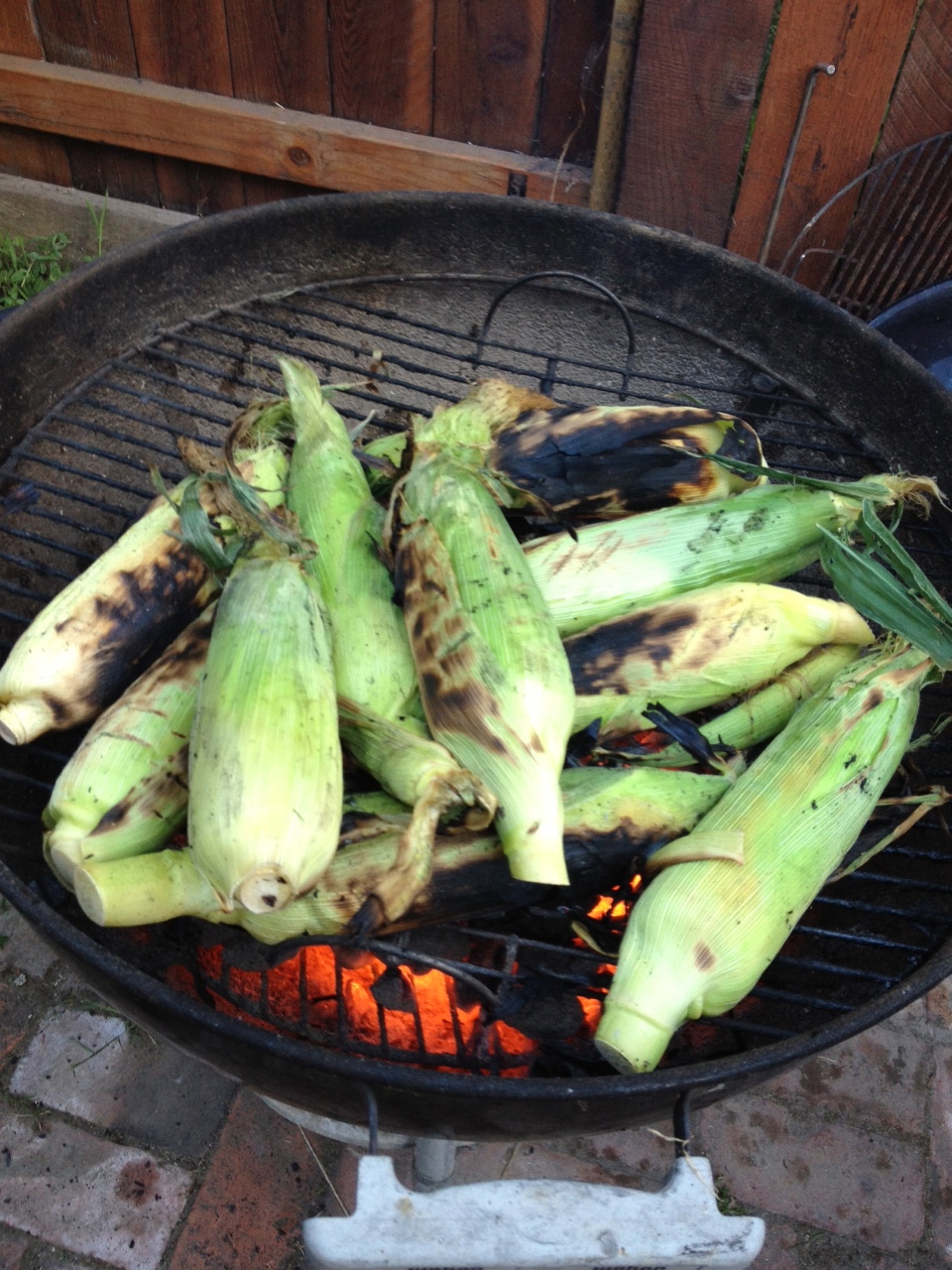 When corn is done, peel back husk, but do not remove it (this will be your handle).  Brush garam masala paste generously on the corn and place back on HOT grill to finish.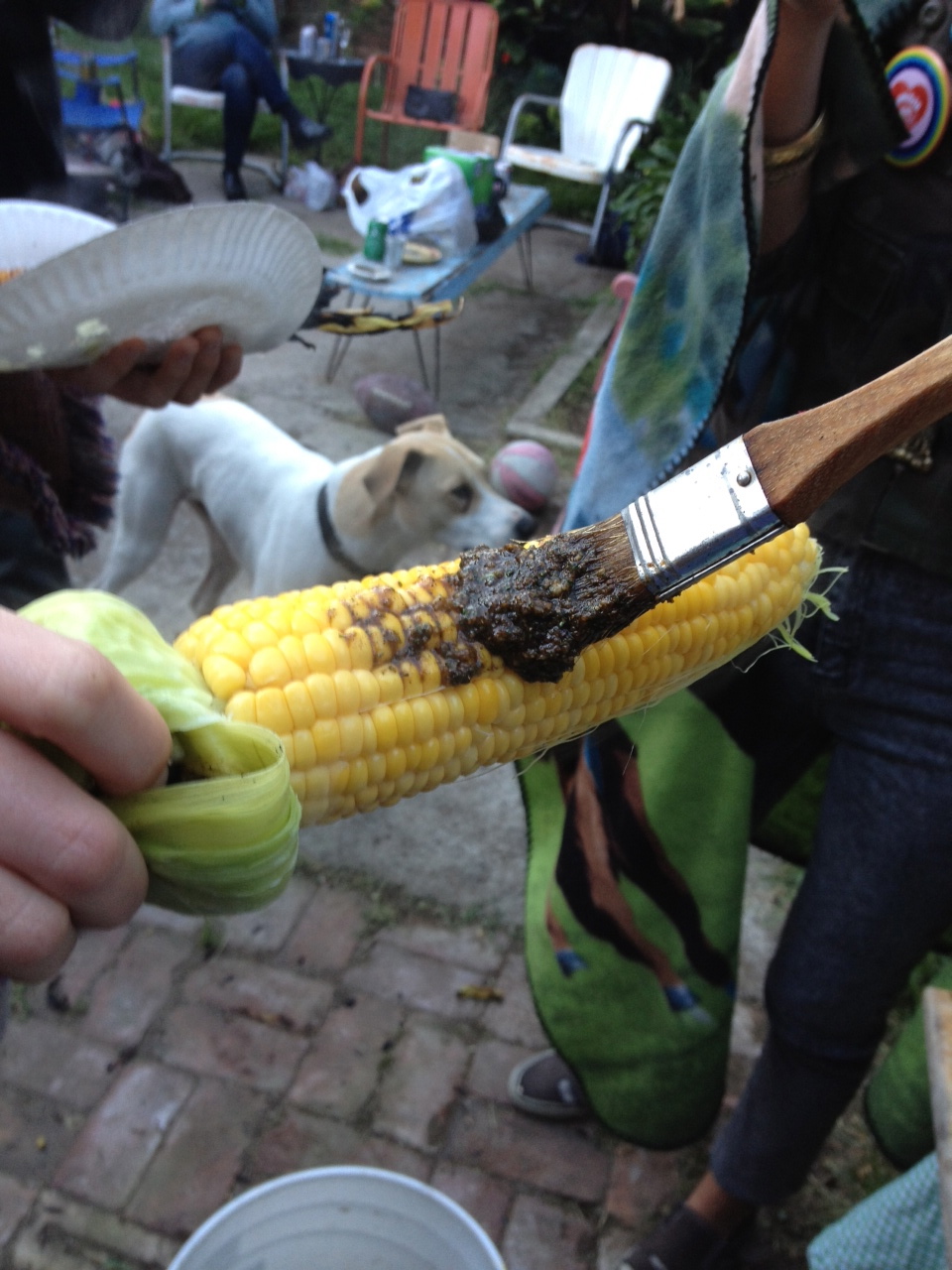 If you don't have a brush, you can also place mixture on a plate and roll corn on it.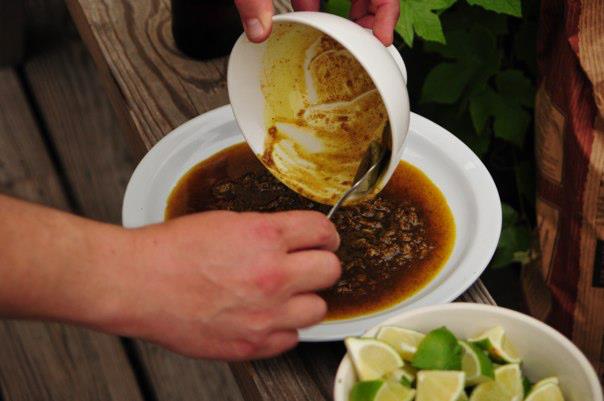 Grill the marinated corn until the spices are toasted and aromatic. I usually sprinkle more fresh, finely minced cilantro at this point.  Serve with a wedge of lime and sprinkle with more sea salt if necessary. You can put the minced cilantro on at this point or put it on with the fresh lime and salt at the end.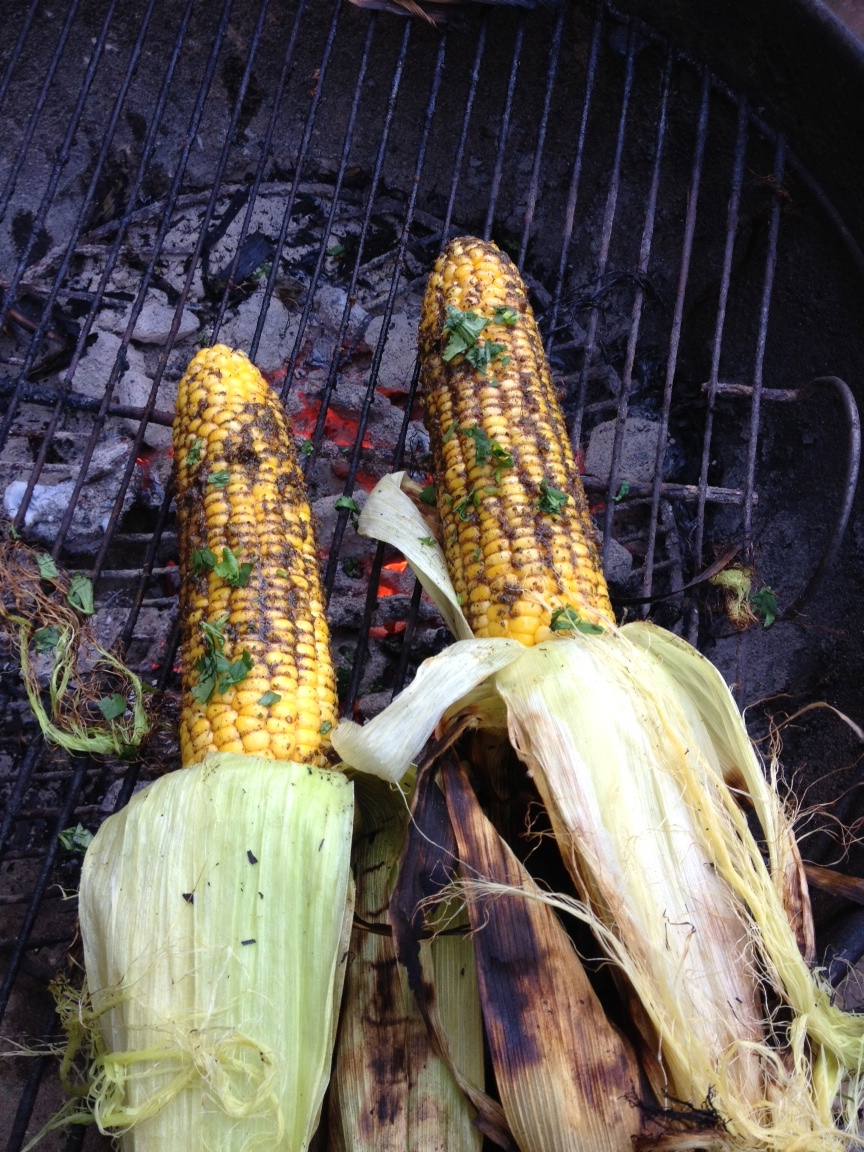 photo credit: Oscar Michel and Sahar Azi