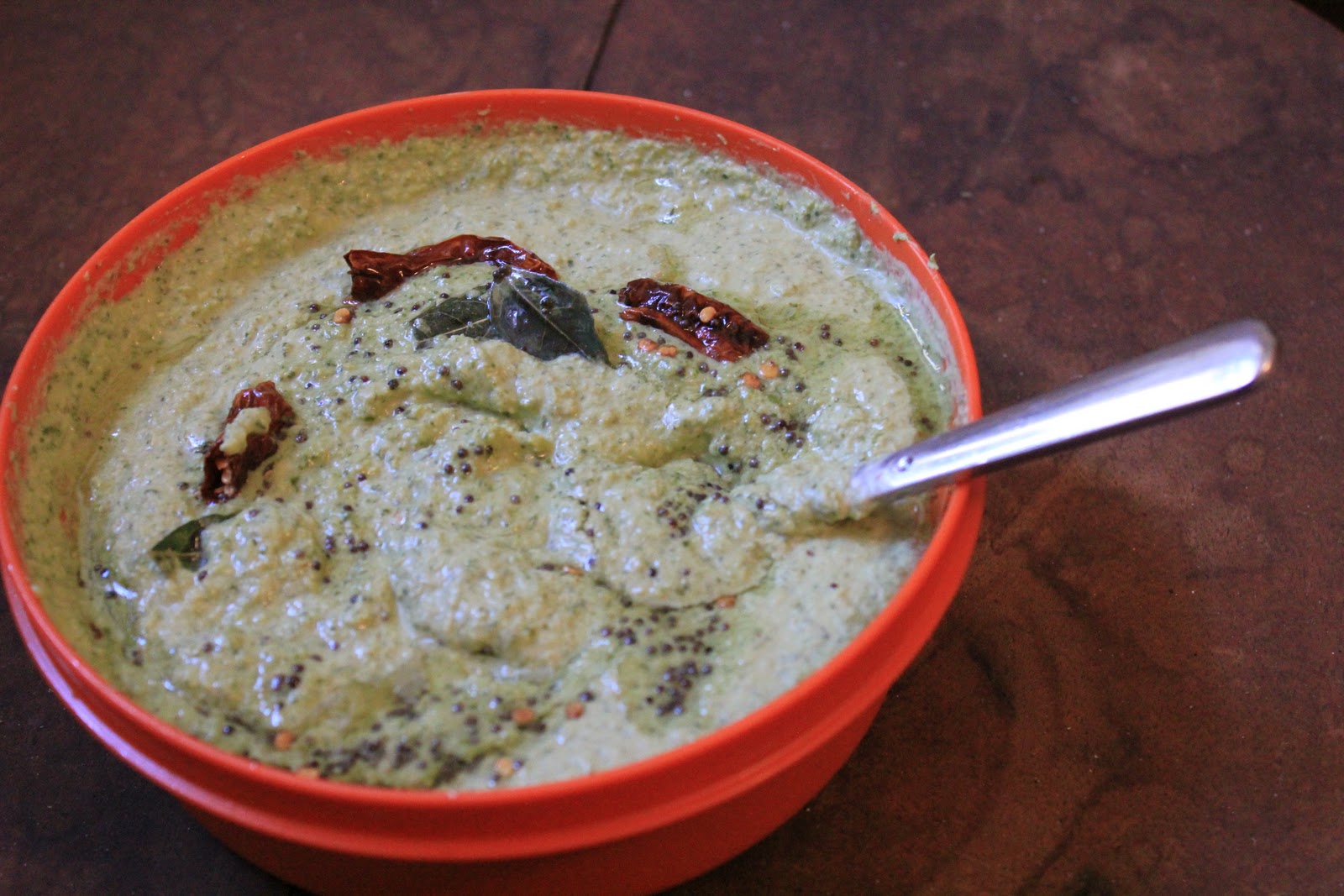 Coconut chutney is the chutney I grew up eating.  My recipe is a variation on the South Indian one that my mom would make usually to go with breakfast foods like idli, dosa,
rice roti
, etc.

Lately, I've really gotten into making different types of chutneys, but this one is still my favorite. You just blend up fresh frozen coconut, cilantro, green chilis, roasted chana dal, red onion, ginger, lime, tamarind extract (I use Tamcon brand), yogurt and then top with fried spices.
In case you're not familiar with chana dal, there are two kinds at the Indian shop. The one here on the left is unroasted chana dal, which I use in rice and vegetable stir fries to give a nutty flavor and crunchy texture. The one on the right is roasted chana dal which you use in this chutney for a thickener.  It has a lighter coloring and a softer, more chalky texture compared to the unroasted dal.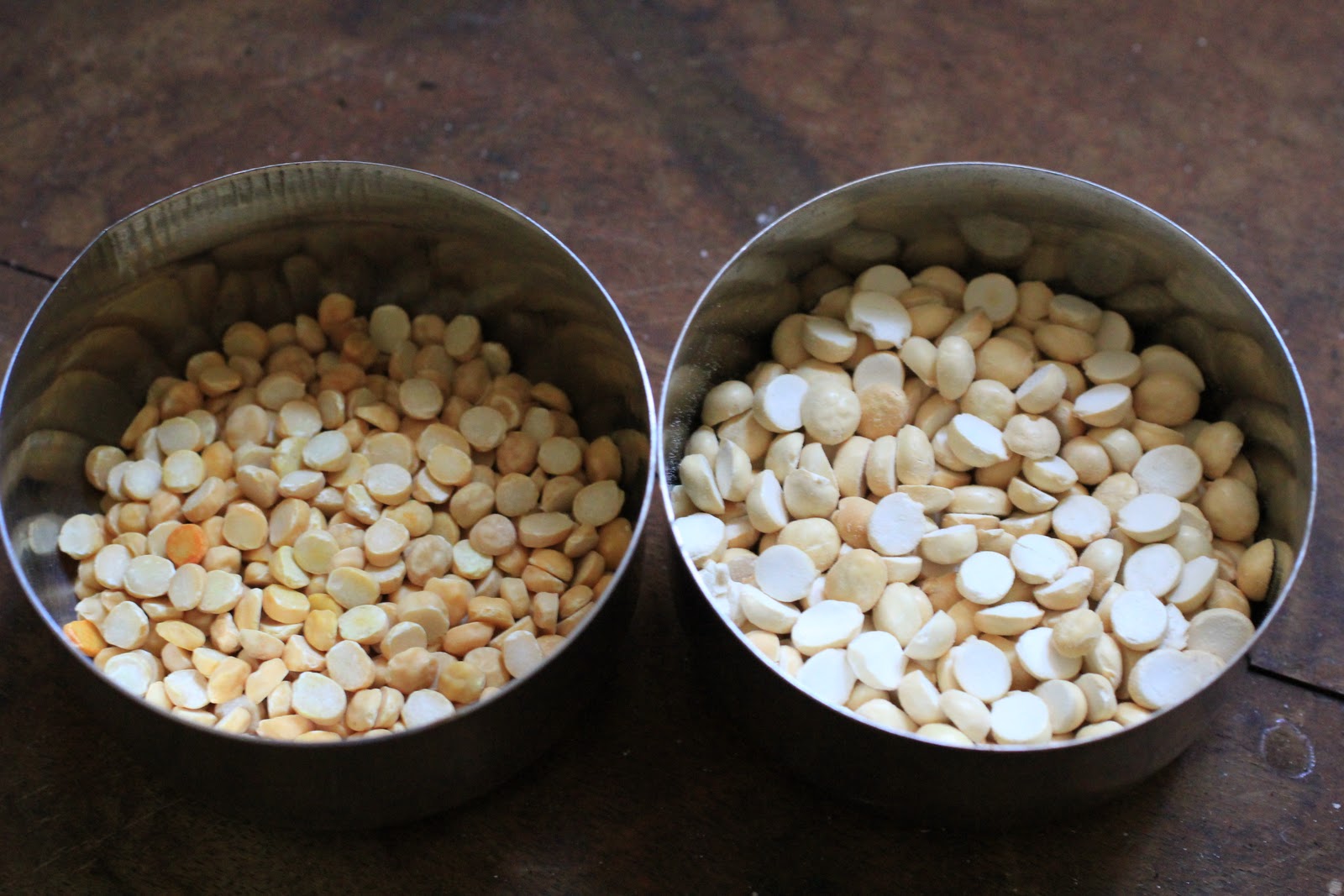 I made this chutney for my friend Busayo's first fashion trunk show.  Her designs use all Nigerian fabric and prints and come in all different cuts – dresses, skirts, onesies, scarves, shorts, etc.  This is Busayo on the right with her sisters and mother. What a cute family!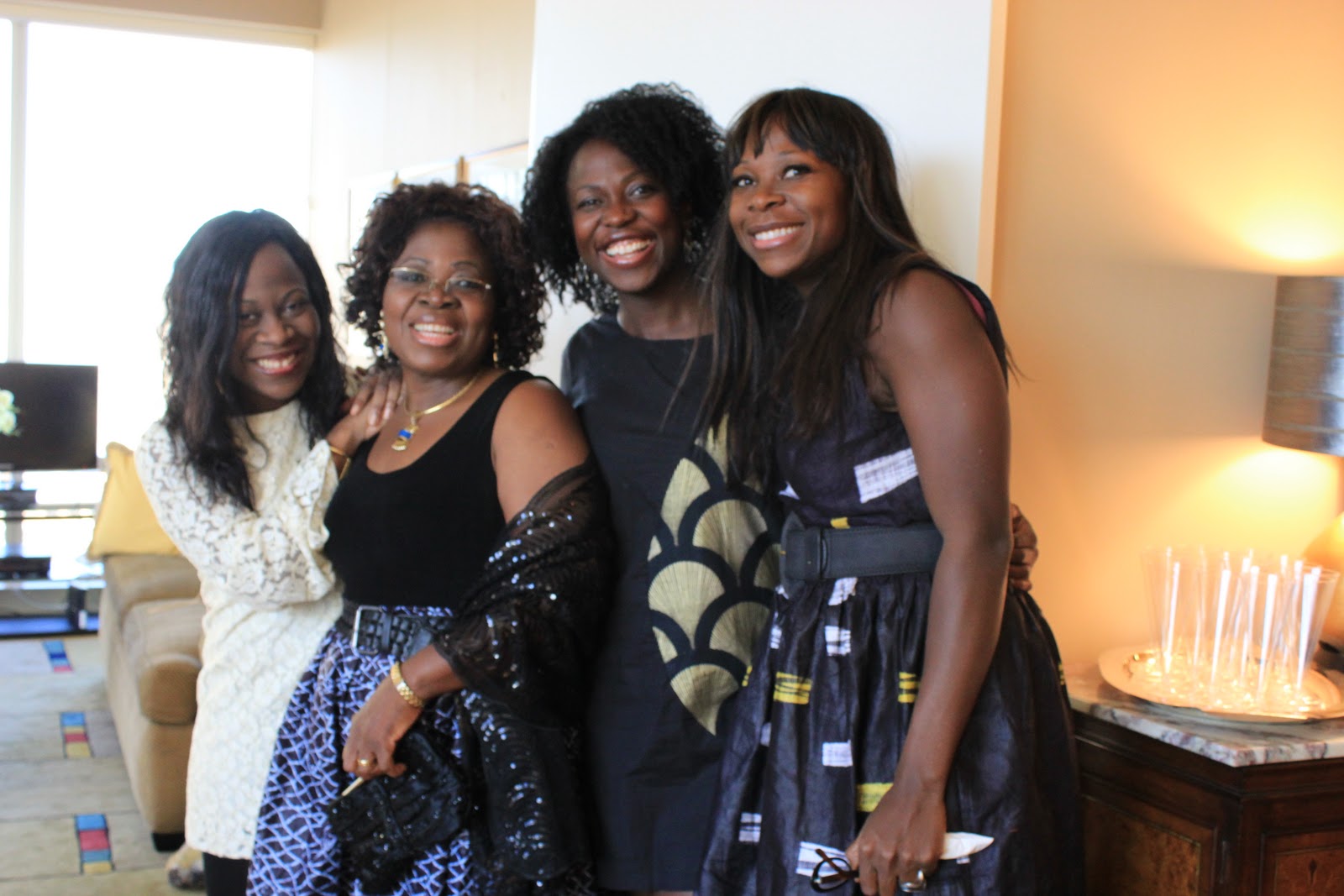 I am so proud of Busayo as she recently left her law job to strike out on her own with her new fashion line. I've known Busayo since we were freshman at Berkeley and I have to say she has really come into her own after launching this line.  And the girl obviously knows what's going on because whenever I wear one of her designs, people immediately want to know where I got it.
Busayo has always been so supportive of me in all of my food endeavors so I jumped at the chance when she asked me to prepare some eats for her event. The trunk show was a major success and I know it's only the beginning of some great things to come for Busayo's brand. You can check out her latest
here
 and these are some shots from the trunk show: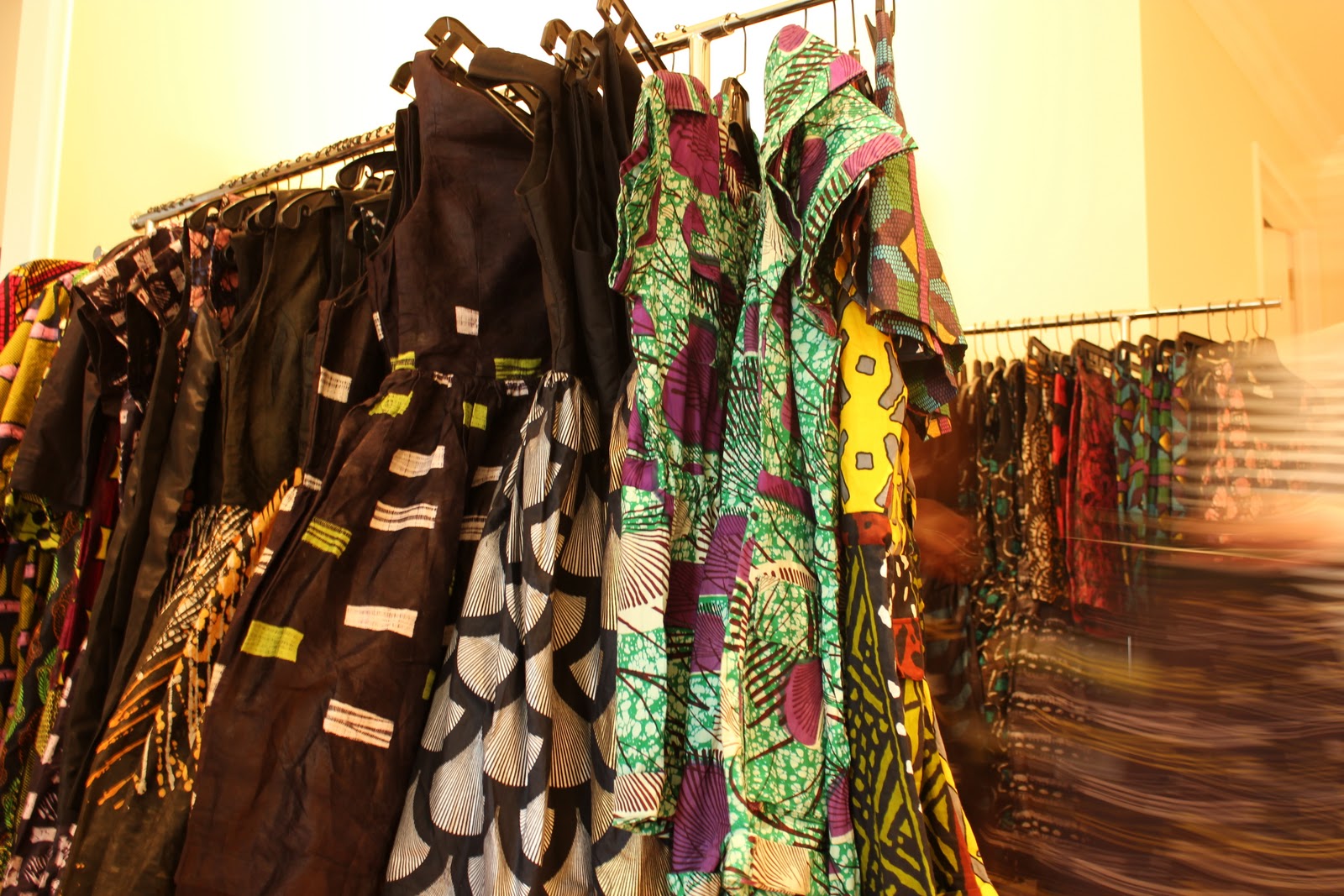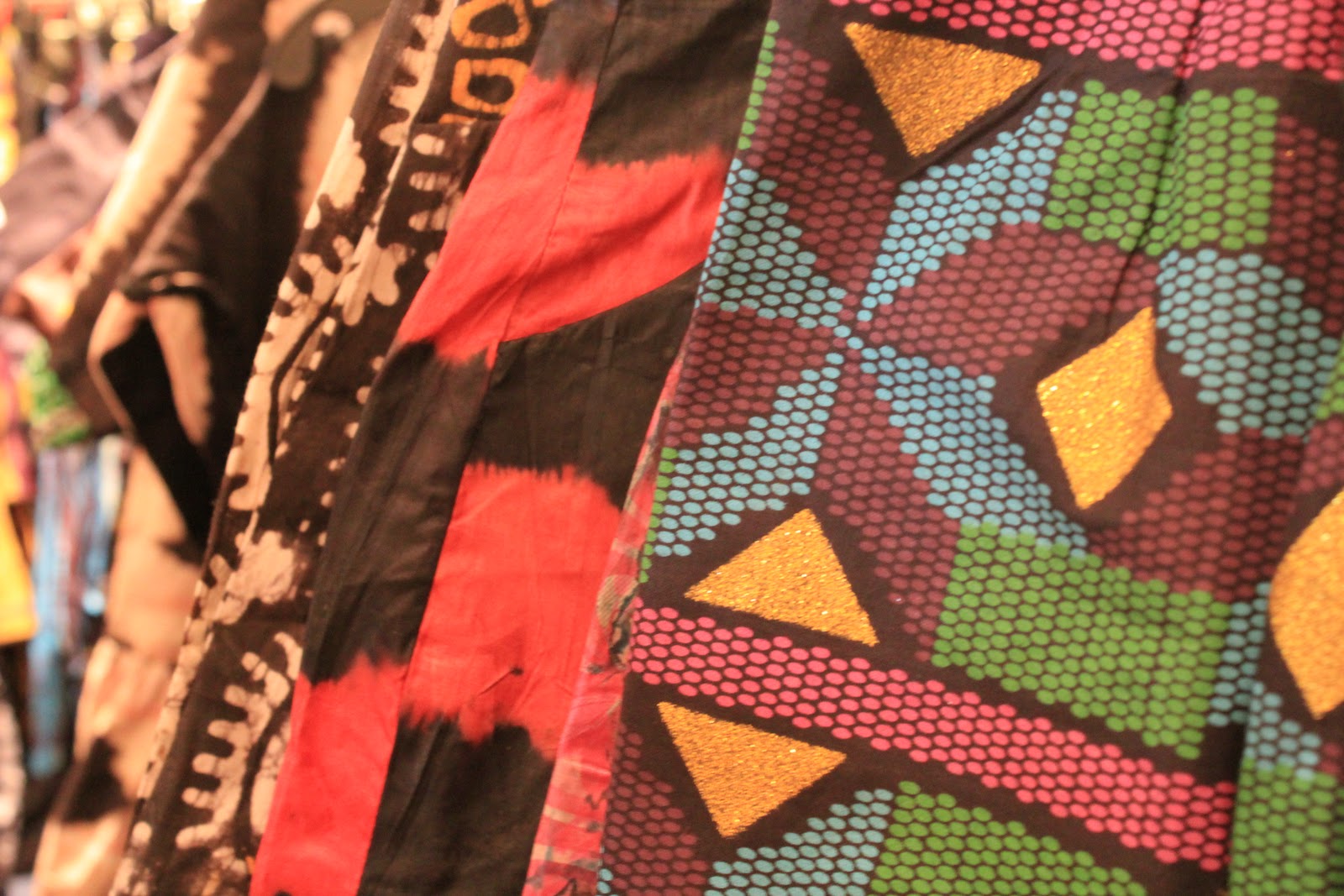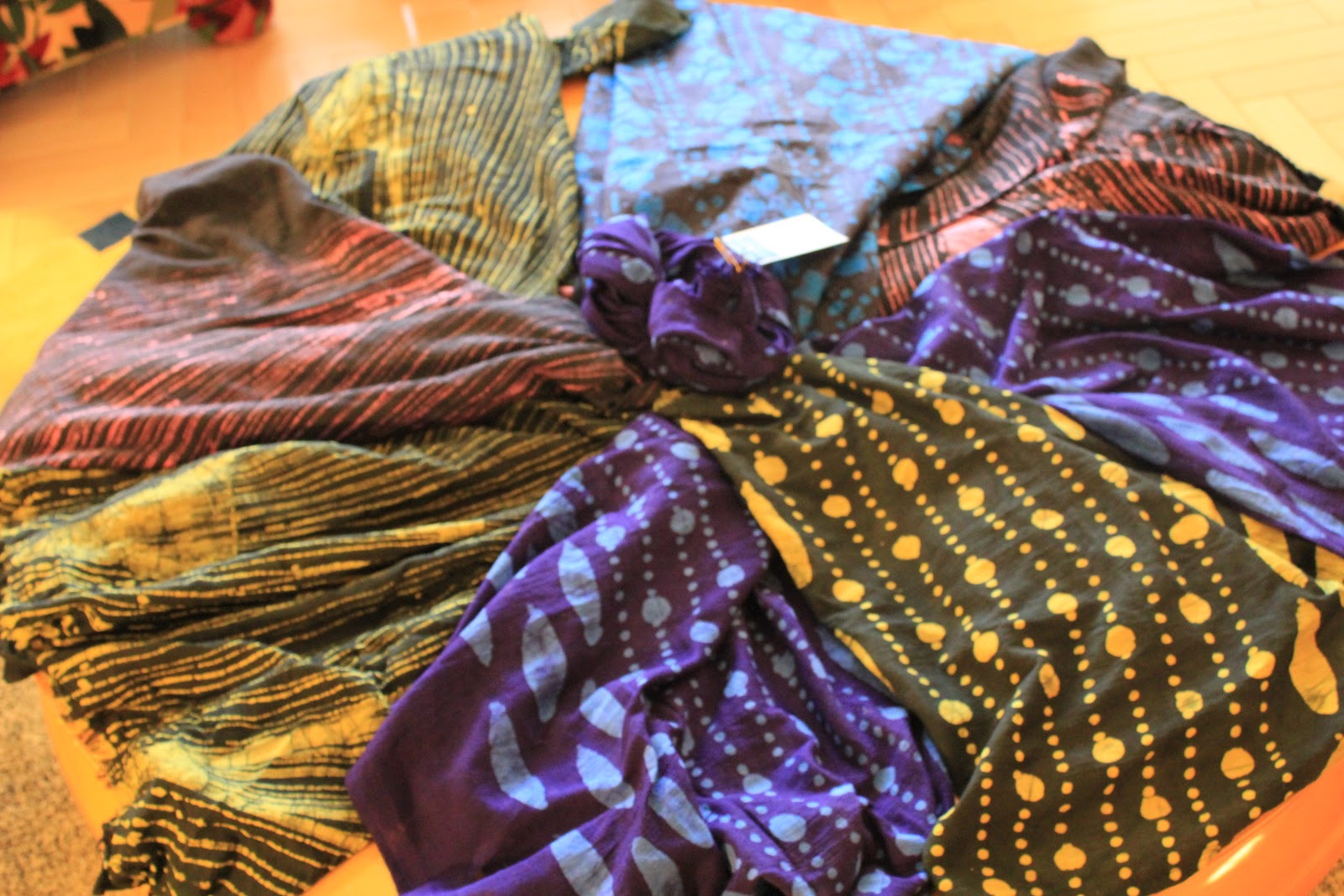 Coconut Chutney
Ingredients
2 cups of frozen fresh coconut (can also use desiccated)
half a bunch of cilantro (can include some of the stem with the leaves)
2 tablespoons roasted chana dal
3 small green chilis (to taste and can use jalapeno)
1 teaspoon of tamarind extract
juice of 1 lime
1 inch ginger, grated
1/2 small red onion, chopped
2 tablespoons yogurt
salt to taste
For tempering:
1 teaspoon oil
1/2 teaspoon black mustard seed
pinch of hing (asafoetida)
1/2 teaspoon urad dal (optional)
3 curry leaves
1 dried red chili (optional)
Method
Blend all of the ingredients, except for the yogurt and tempering items.  You will have to add some water a little at a time though. You want to add as little water as possible to get it blended. Once all blended, mix in the yogurt.
In a small pan, heat the oil at medium heat and toss in mustard seeds, hing and urad dal. Once the mustard seeds start popping and urad dal starts to brown, add the curry leaves and coat with oil.  Immediately pour over the chutney.
If you refrigerate, the chutney will become kind of solid so you may have to add a little water to bring it back to the right consistency.