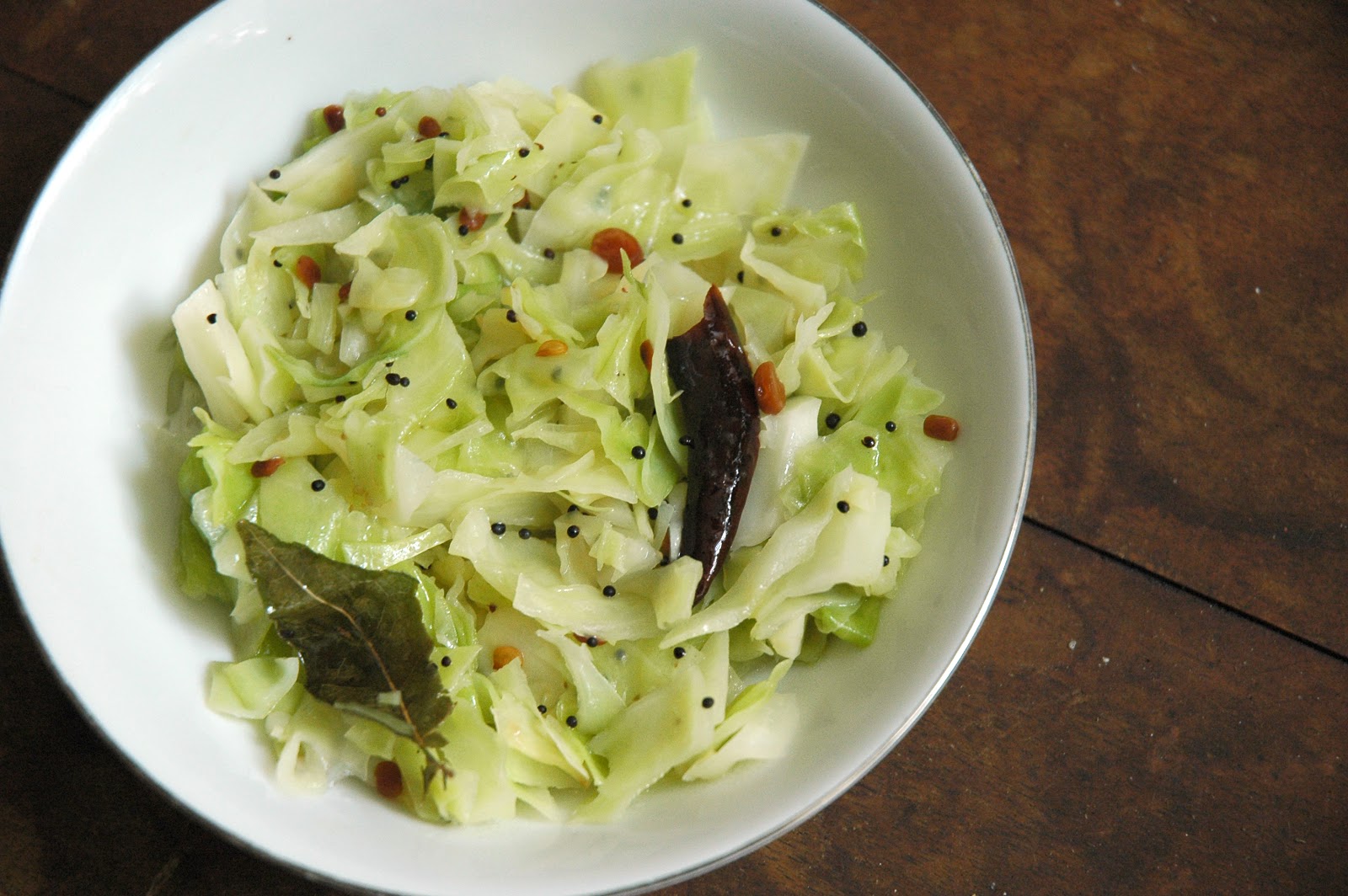 Cabbage palya is a South Indian stir fry. To make it you only need a few spices, which I recommend buying at the Indian store – black mustard seeds, ground hing (asafoetida), dried red chili, curry leaves (dry or fresh), urad dal (with no skin) and chana dal. Once you have these ingredients, you can apply them to a number of different vegetables (
beets
,
green beans
),
rices
,
yogurt
and
salad
dishes. This stir fry just takes minutes to prepare.
I've been getting some nice cabbage from my
farm share
: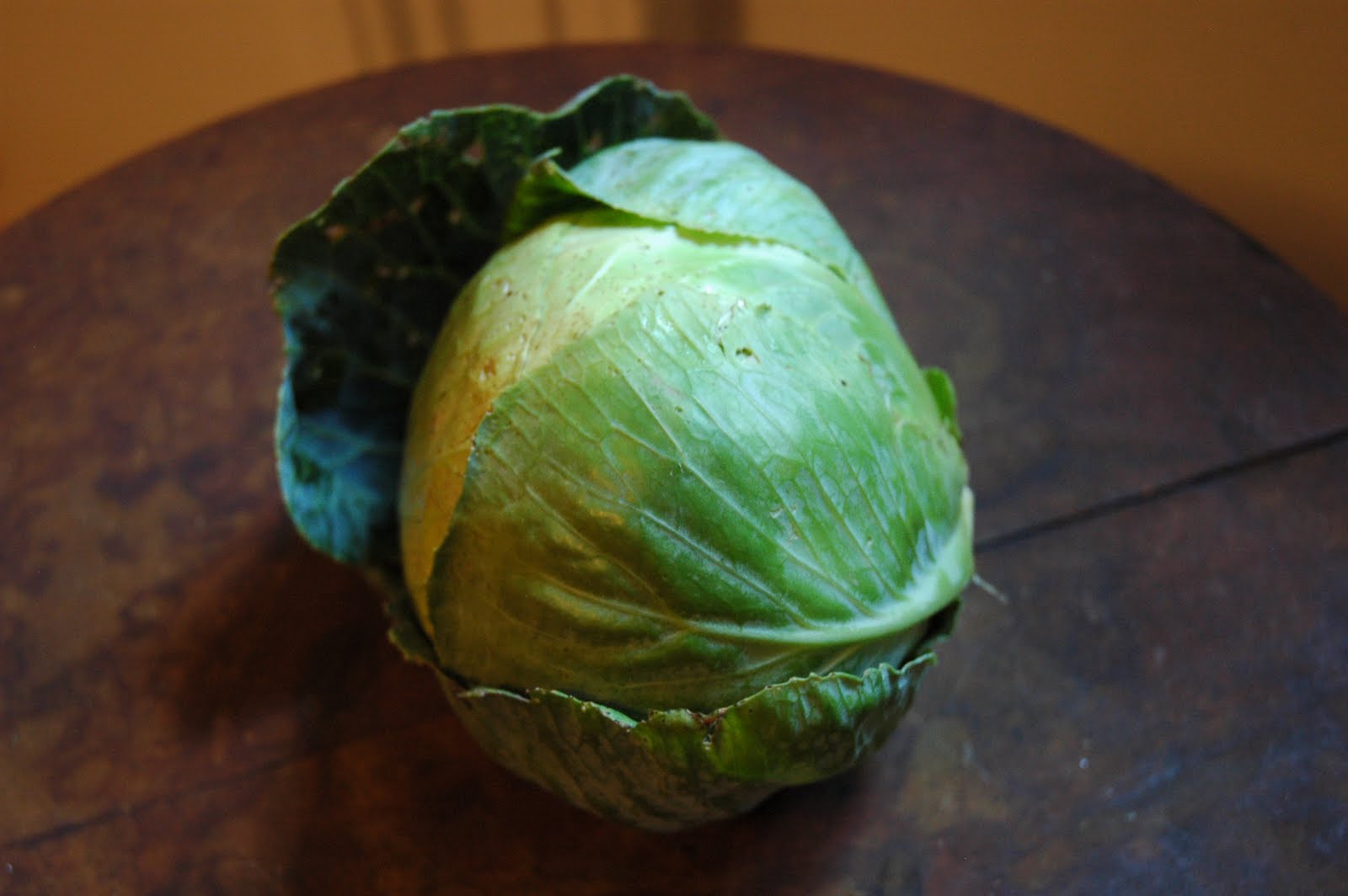 It's interesting because dals (lentils) are used in a totally different way than usual in this dish. Instead of boiling them and making something soupy, you actually fry them. They add a nice, nutty flavor and some protein to the curry. This is what chana dal looks like:
Urad dal usually comes with a black skin on it, but for this preparation look for the dal skinned: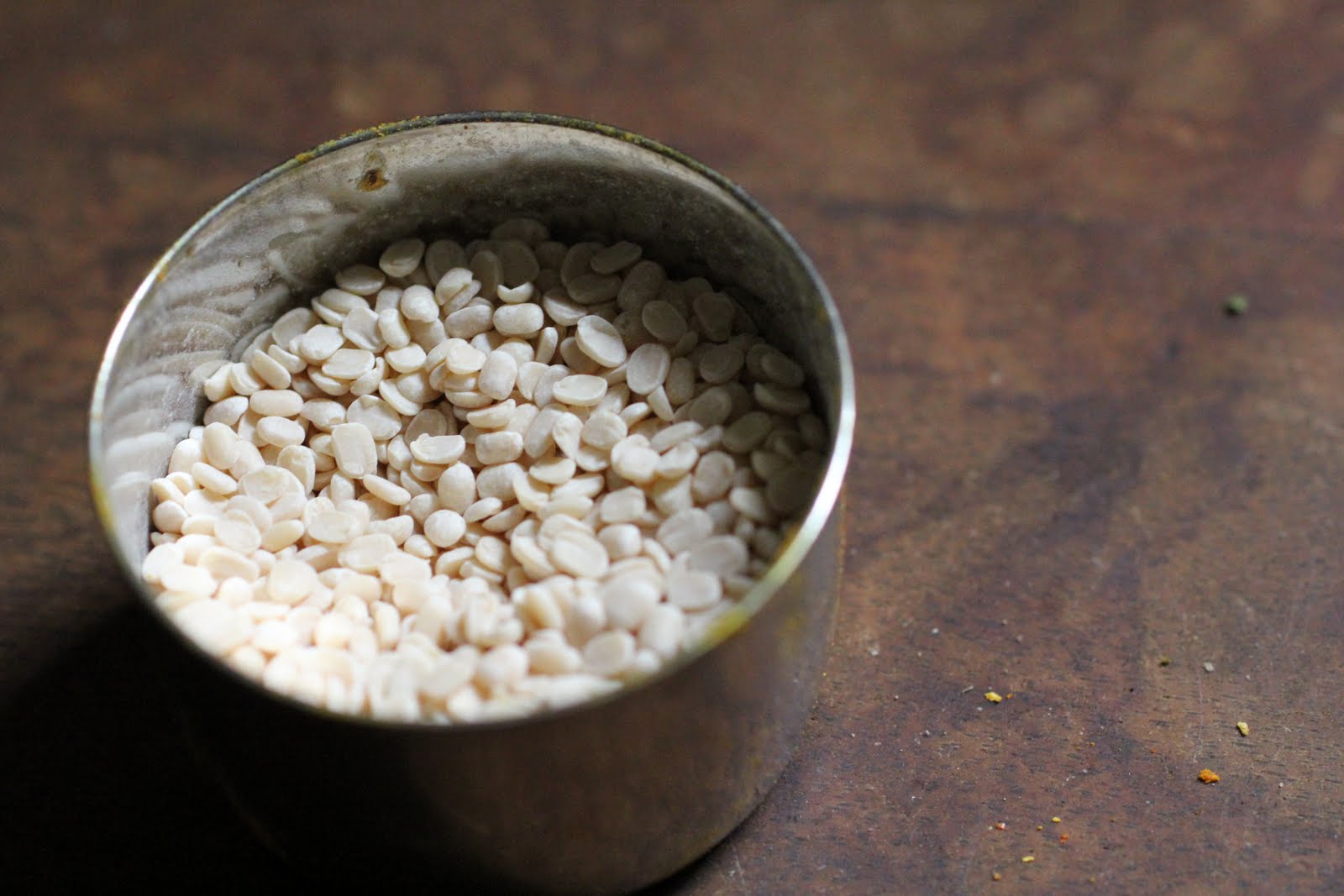 My mom would prepare this dish as a side and we'd mix it up with some rice and saru. I like to add some yogurt and a little pickle on top too.
Cabbage Palya
Ingredient
1 small head of cabbage, chopped
2 tablespoons oil or ghee
1 teaspoon black mustard seeds
pinch of hing (asafoetida)
1 teaspoon chana dal
1 teaspoon urad dal
1 dried red chili, broken in half
3 curry leaves
cilantro
lemon
salt
Method
Heat oil in a wok under medium-high heat. Add mustard seeds and hing and shake the pan up. Add in the chana and urad dal. The mustard seeds should start popping and the dals should start to brown up. Once this happens, turn the head to medium and add in the red chili and curry leaves. Stir them around and coat them with the oil.
Next throw in the cabbage and fry for 7-8 minutes. If you are getting a little burn on them, add a little bit of water to the leaves. The cabbage should be wilty, soft and have just a little crunch to it. Mix in salt to taste and squeeze lemon on top. Garnish with cilantro.