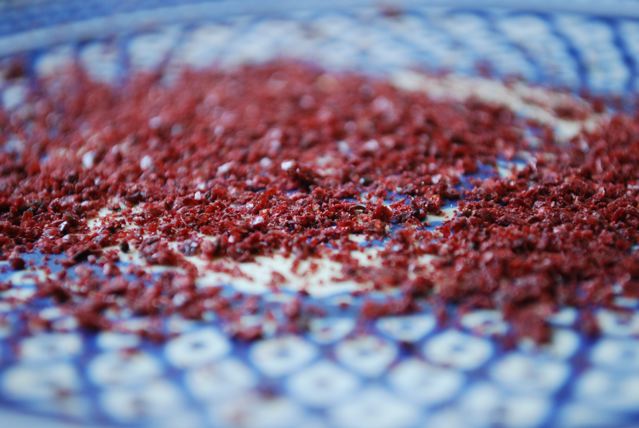 I'm happy to introduce and welcome my friend Louisa Shafia of
Lucid Foods
and the author of a really amazing
cookbook
by the same name to
The Spice Route
. I can't wait to try out her recipe below. I hope you enjoy!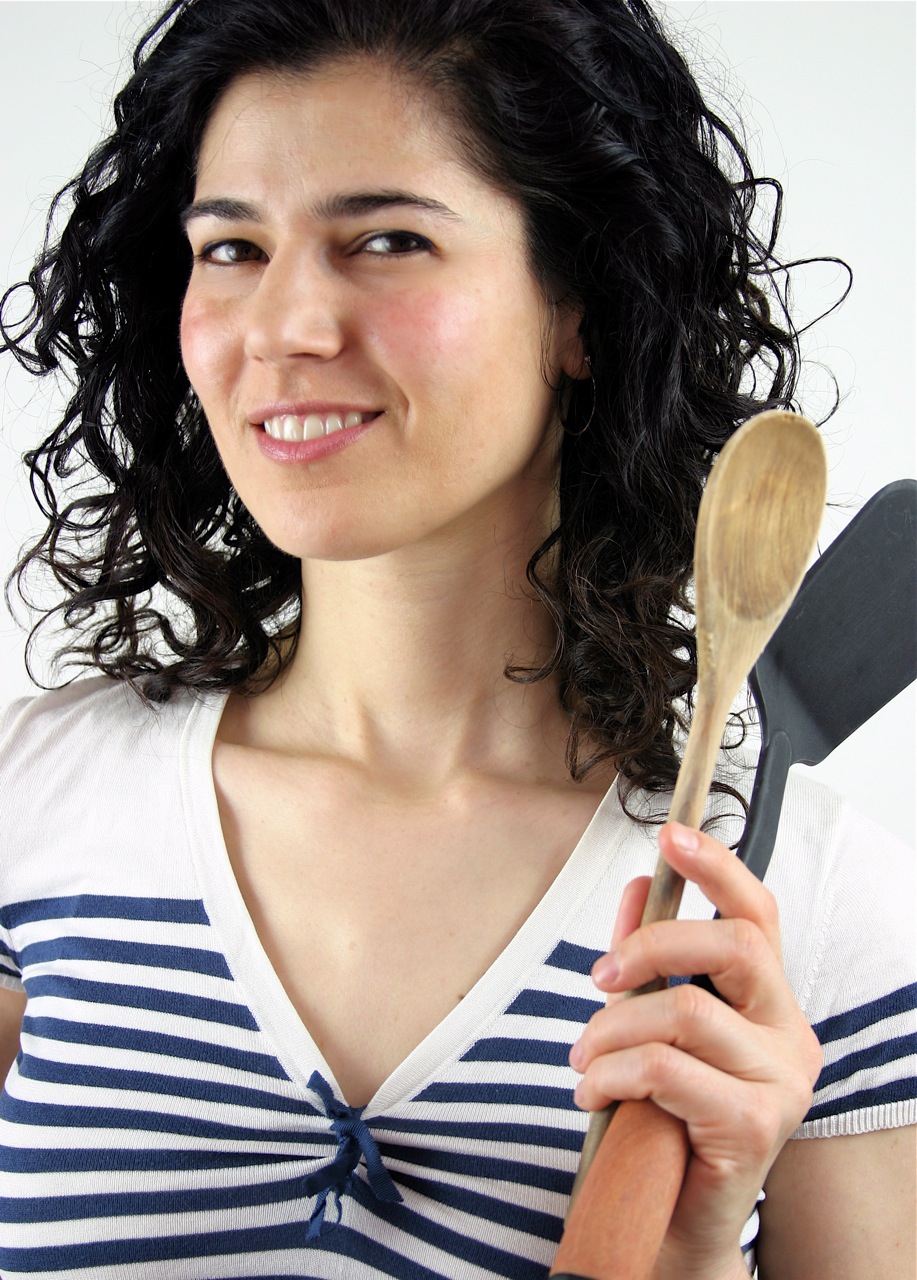 Name: Louisa Shafia
Where do you live? Brooklyn, NY
What do you love to do? Show people how tasty and beautiful healthy food can be.


What's your spice? Sumac
What do you know about it?
Sumac is a dried berry that has a sour taste and a high vitamin C content. It's used a lot in Mediterranean cuisine and throughout the Middle East as a garnish to give food a sour flavor. Sumac is delicious on everything from kebabs to cooked whole grains. Even though it's used in other parts of the world, sumac grows wild throughout North America. In August through September, the berries appear like bright red cones on the lemon-scented leaves of this shrub. You can distinguish edible sumac from the poison sumac plant because the berries of poison sumac are white. After you pick the berries, crush them lightly and use them fresh, or dry them and store in an airtight container.
What do you like about it? I discovered sumac in Persian cuisine. It's usually used as a garnish for fish. I love the sour taste, and it the red powder makes a perfect garnish for lots of foods.
What's your favorite vegetarian recipe using it? Seared tempeh with sumac (recipe can be used for chicken as well and that is what is pictured below)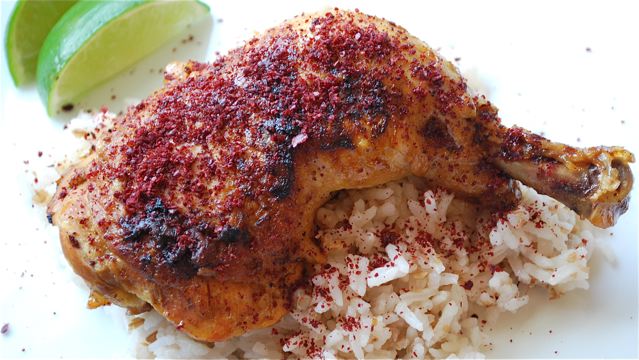 Pan-seared Tempeh or Chicken with Sumac by Louisa Shafia
Ingredients
2 8-oz packages tempeh cut in thirds or 4 chicken breasts or thighs
2 teaspoons salt
1/2 teaspoon freshly ground black pepper
2 scallions
2 garlic cloves
1/2 cup lime juice
3 tablespoons olive oil
1/4 teaspoon turmeric
2 teaspoons cumin
sumac to taste
Method
Lay the tempeh or chicken flat in a glass baking dish and season with the salt and pepper. In a blender, place the scallions, garlic, lime juice, olive oil, turmeric, and cumin, and blend until smooth. Pour half of the marinade over your protein and toss gently to coat. Marinate in the refrigerator for at least 1 hour or as long as overnight.
Heat a large sauté pan over medium-high heat and add just enough oil to coat the bottom. Add the tempeh or chicken and sear until brown, about 5 minutes. Brush with the reserved marinade. Turn and sear the second side. Reduce the heat to low and brush with marinade. Cover and cook for approximately 30 minutes, or until the thickest part of the chicken is opaque inside.
Season with salt and pepper. Serve the tempeh or chicken over rice, and dust generously with sumac.