A couple weekends ago, my friend Ediomi asked me to prepare a dish for her birthday/fundraising event to benefit her non-profit,
Converse 4 A Cure
. She founded this organization to raise awareness and educate people about Sickle Cell Disease (SCD) through art, fashion and entertainment. The overall mission is to capture the attention of those uninformed about the disease and to create innov
ative forums for discussion while raising funds for research.
I was thrilled to contribute to this event not only because Ediomi is a good friend but also because she lives with SCD. Sickle cell is an extremely painful disease and despite all she has experienced, Ediomi remains positive and continues to work tirelessly for the cause. She is an inspiration. And the lady is only 25!
For the event, I made a tandoori tofu curry and
mint chutney
. Since Ediomi is vegan, I prepared a non-dairy tandoori marinade with soy yogurt and also threw in some agave nectar because I know how much she loves the stuff:) The curry and chutney were served over jallof rice prepared by Ediomi's mom. Jallof rice is eaten in Nigeria and a few other West African countries on special occasions. It's made with bouillon, tomato paste, fresh onions, peppers and West African spices. Indian and Nigerian food make a good combo. In a later post I will share her mom's recipe: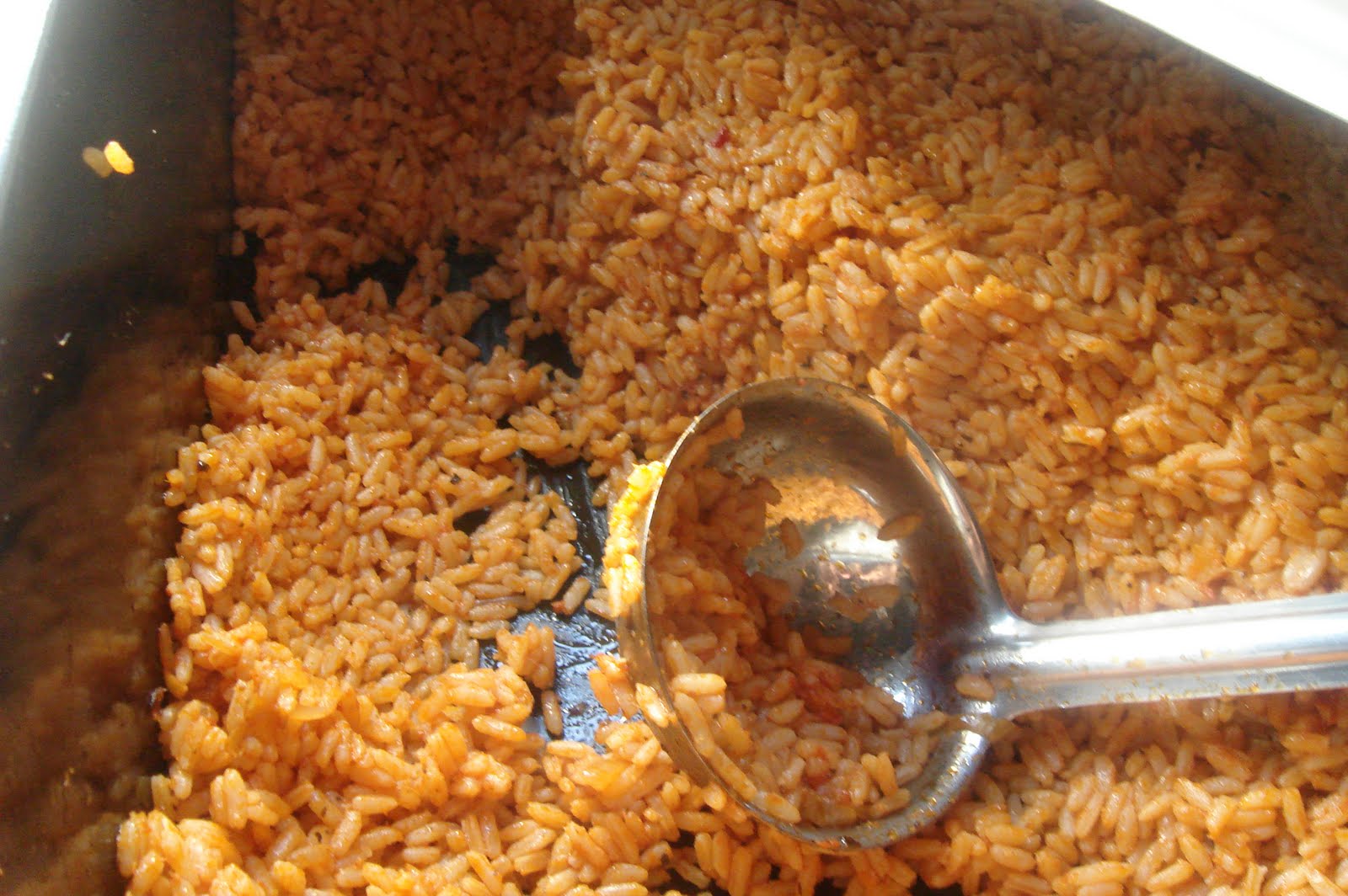 The event was a lot of fun and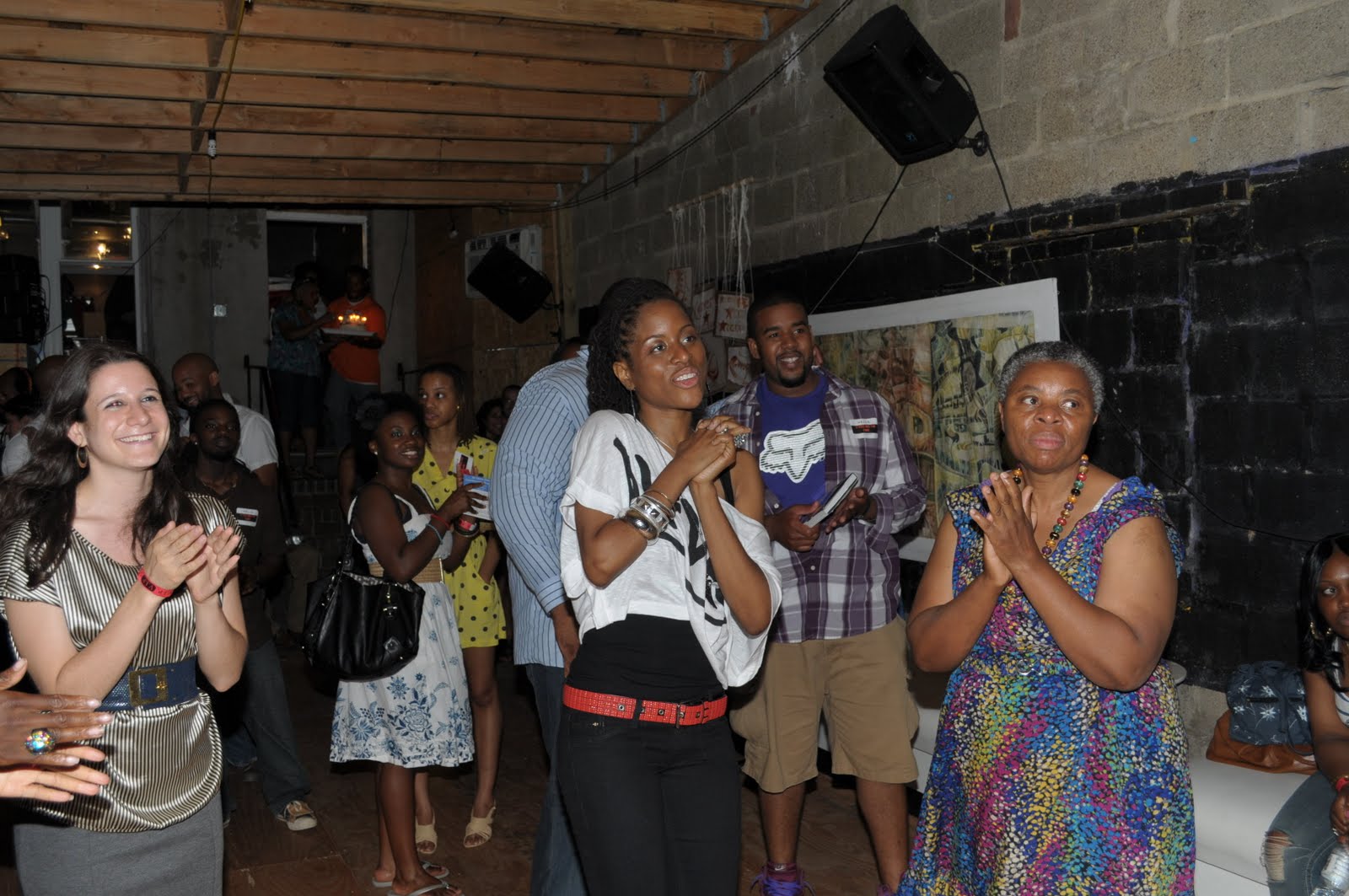 Ediomi had three really great acts perform: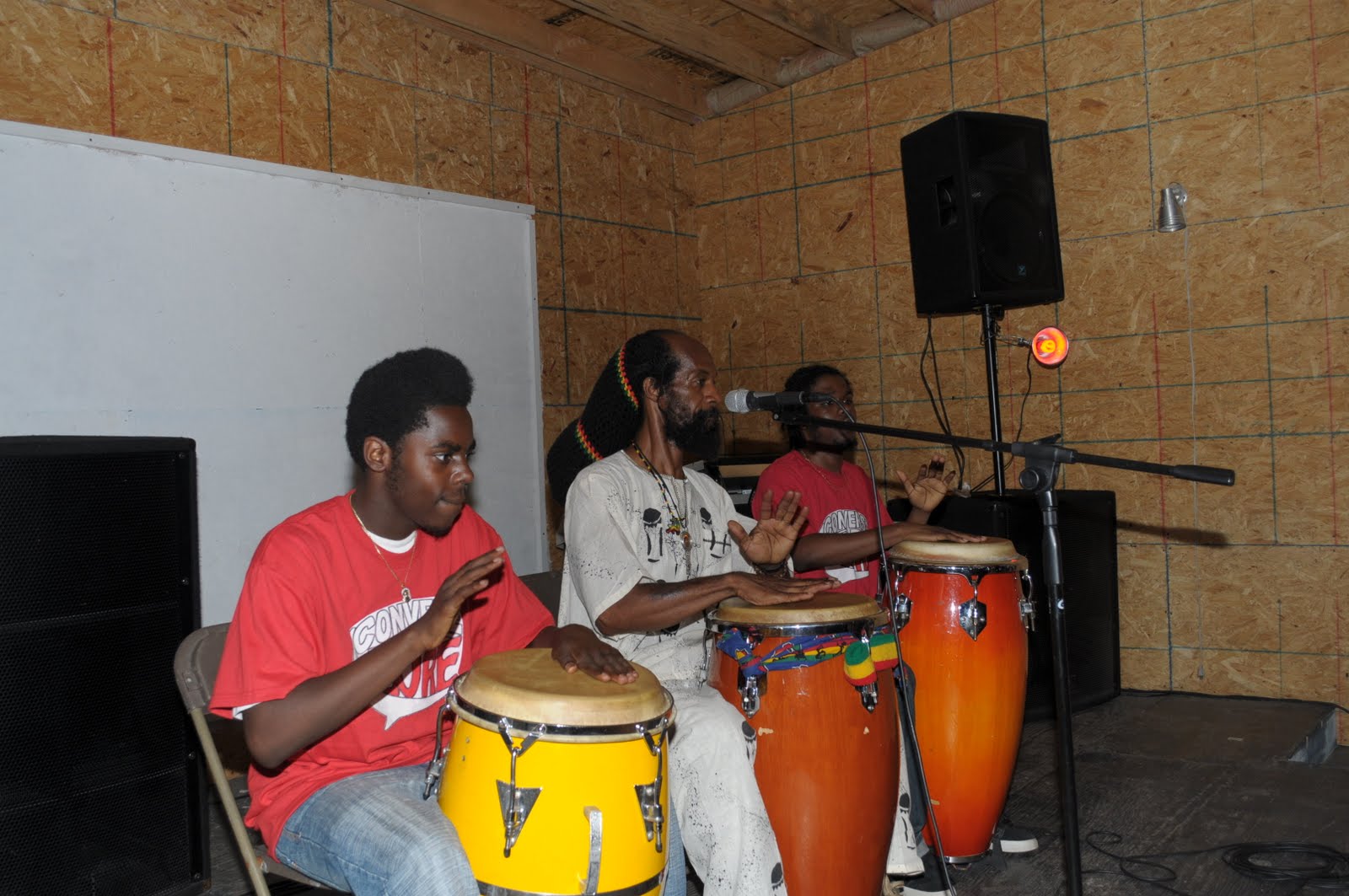 Black Circle Symphony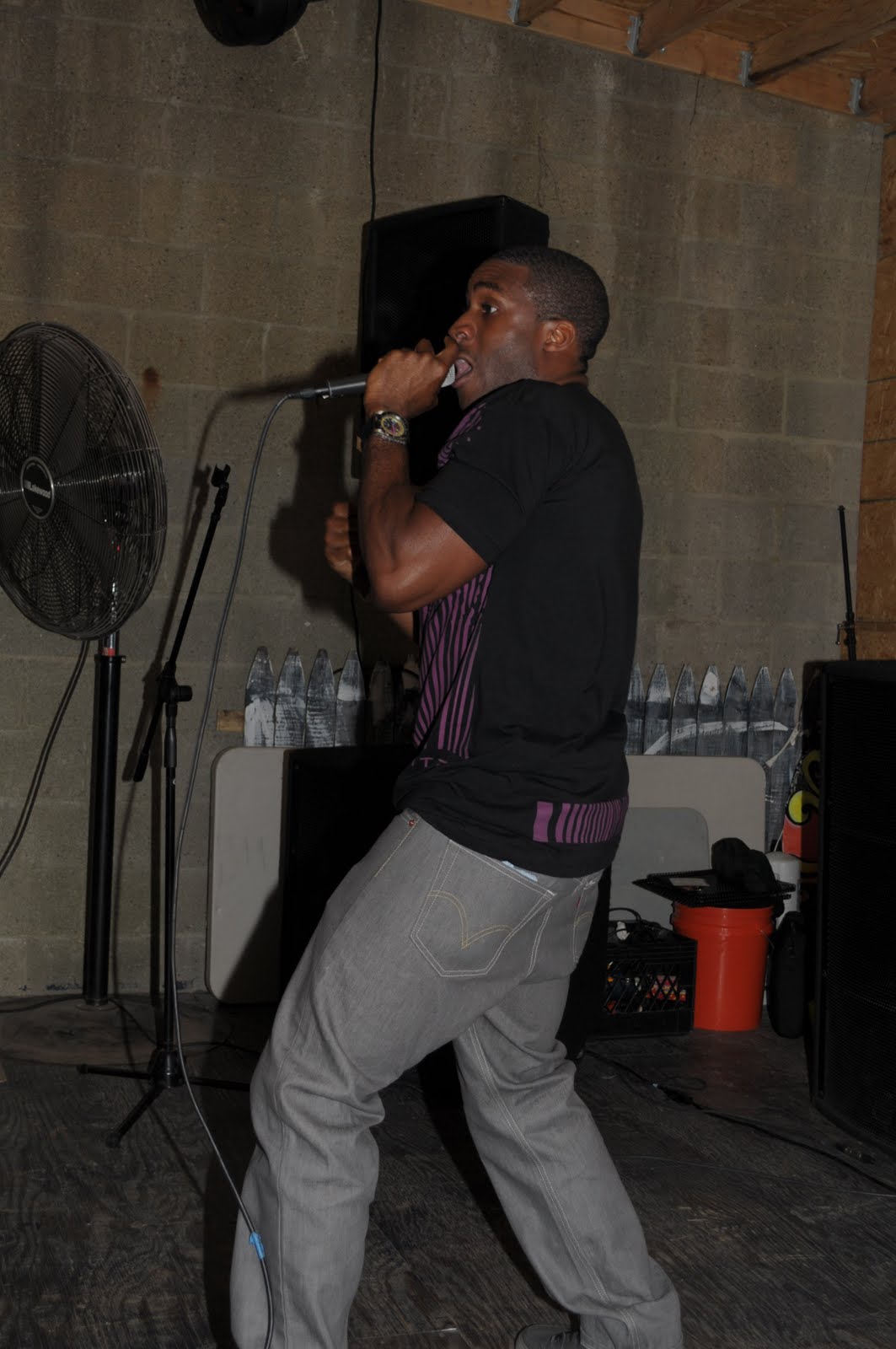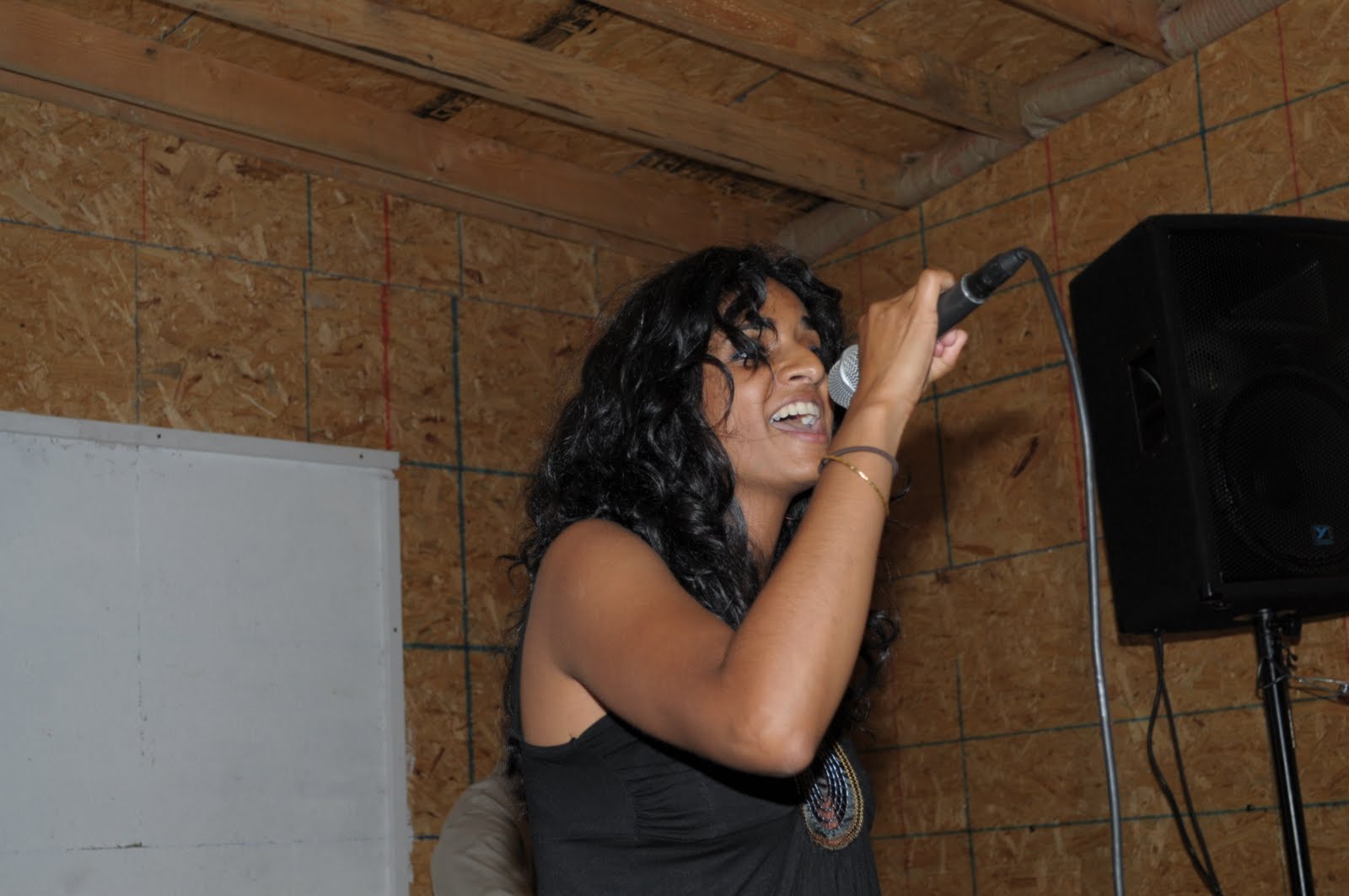 Asha
Thanks for inviting Ediomi! Can't wait for the next one:)
Lauren, Asha and me with Ediomi

To learn more about SCD, go
here
.
Vegan Tandoori Marinade
makes 2 cups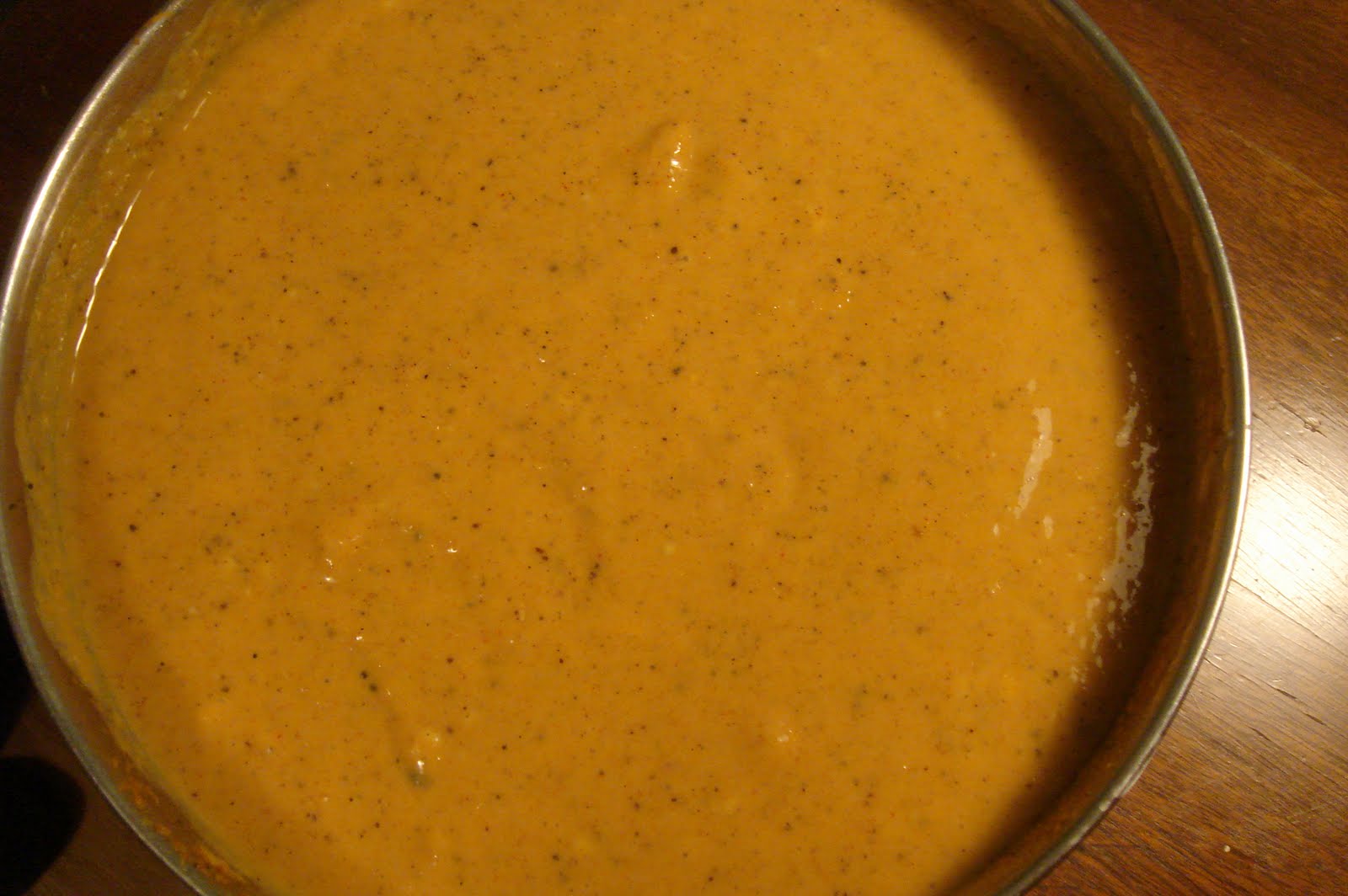 Ingredients:
1/2 onion, chopped rough
2 cloves garlic
2 teaspoons fresh ginger
2 teaspoons garam masala
1 teaspoon roasted cumin powder
1 teaspoon roasted coriander powder
1/2 teaspoon cayenne pepper
1 teaspoon Kashmiri mirch or paprika
1/3 teaspoon turmeric
juice of 1 lime
1 teaspoon agave
1 teaspoon salt (or to taste)
1 1/2 cup plain flavored soy yogurt
Method:
Puree all ingredients except for yogurt in a blender. Mix in soy yogurt.

Tandoori Tofu Curry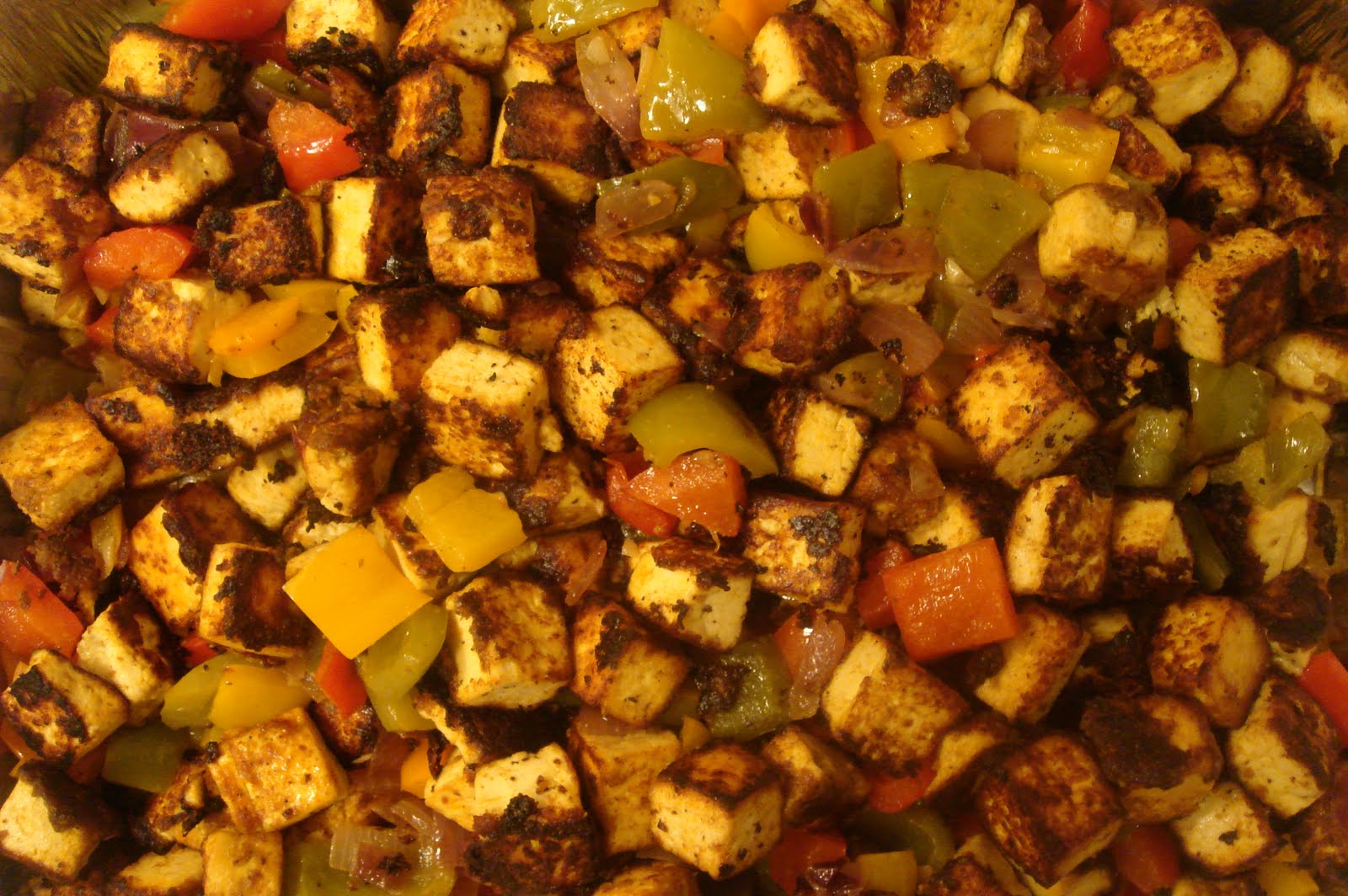 Ingredients:
4 bell peppers – any color, chopped into medium size pieces: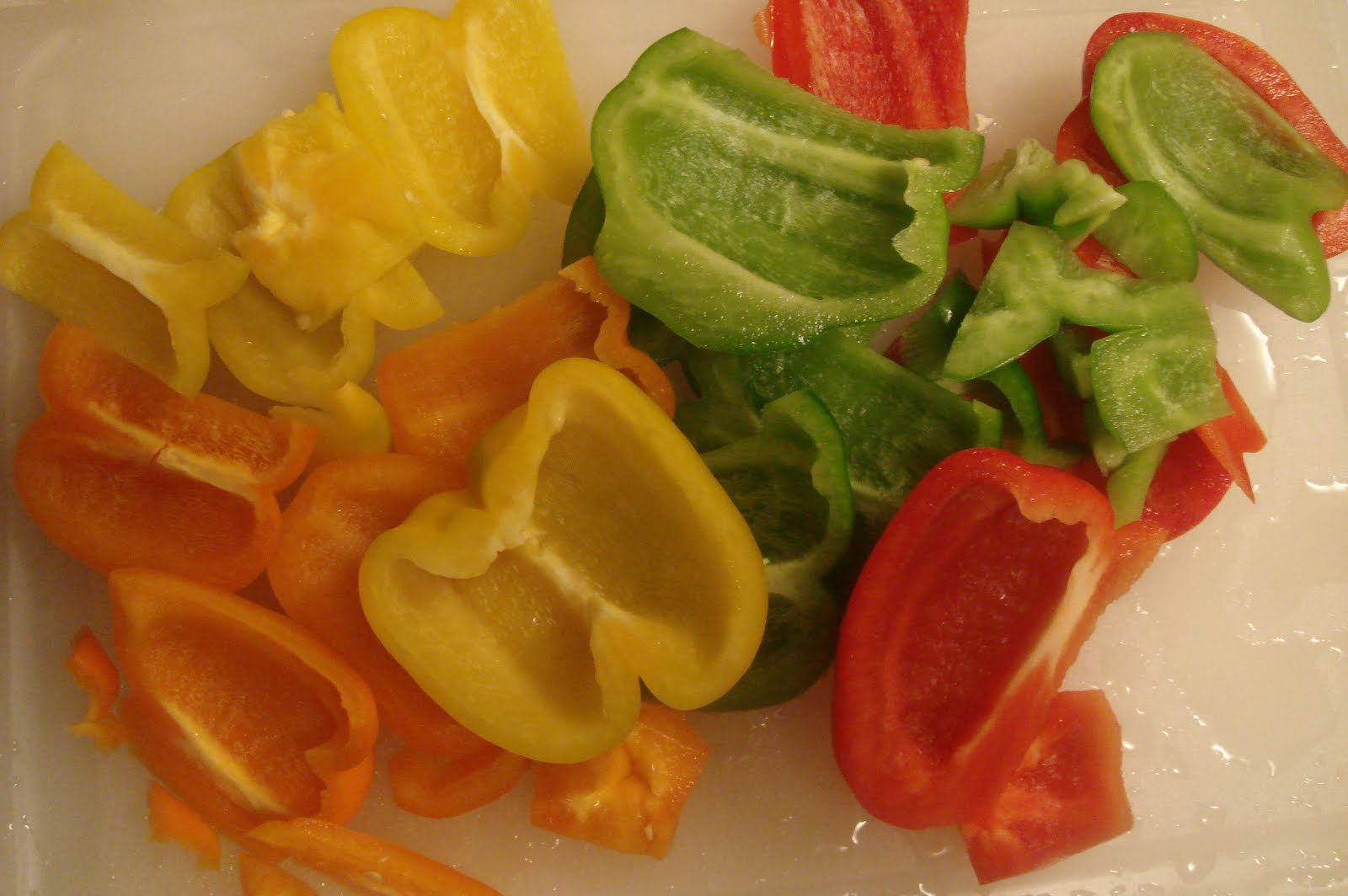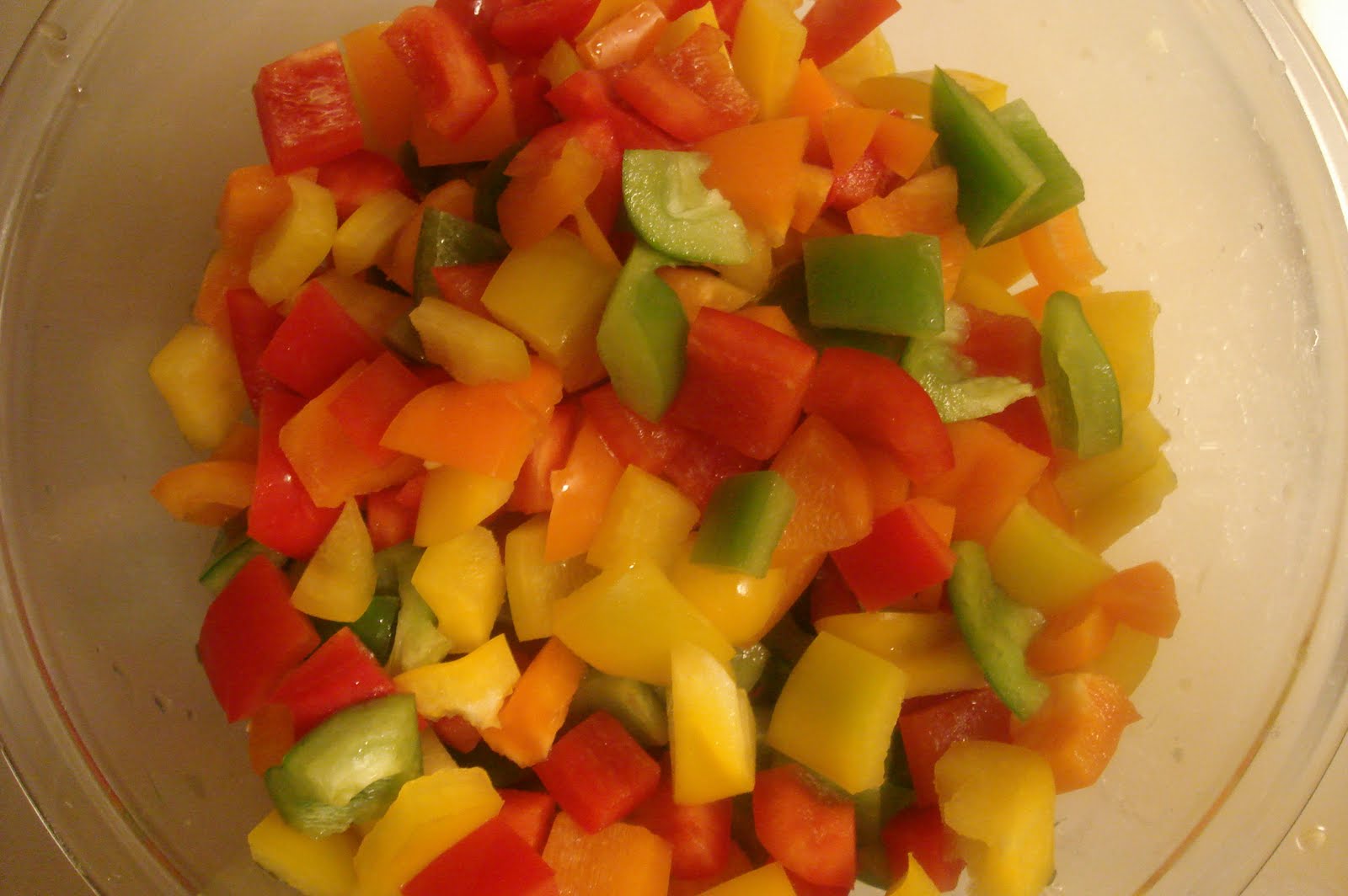 3 14 oz packages of firm tofu, cubed evenly
1 onion, chopped fine
3 cloves garlic, minced
Vegan Tandoori Marinade
oil for frying
lemon
cilantro
salt
Method:
In one bowl coat the tofu with the marinade. Mixing by hand is good so that the tofu does not break.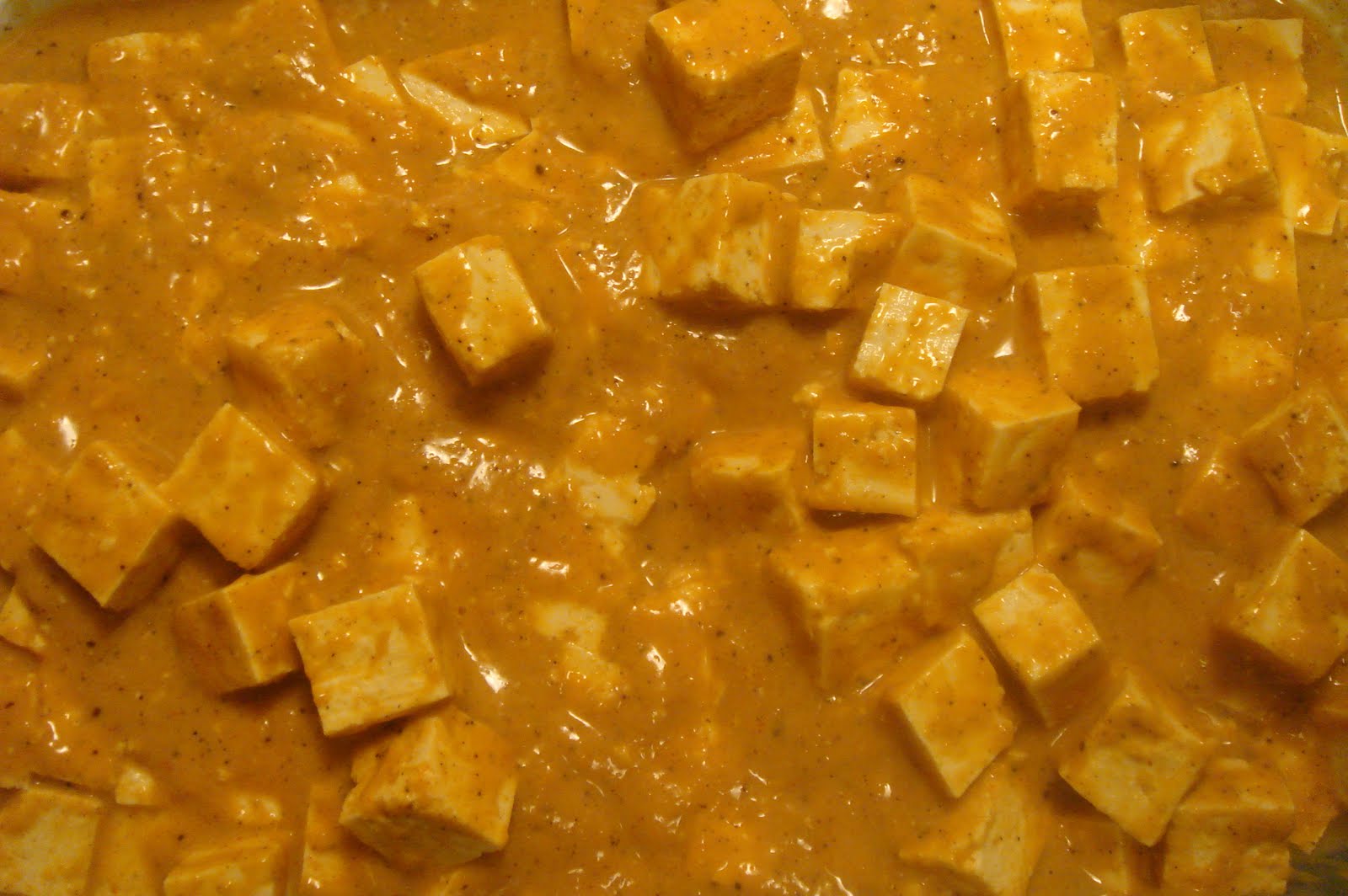 In another bowl coat the bell peppers with marinade.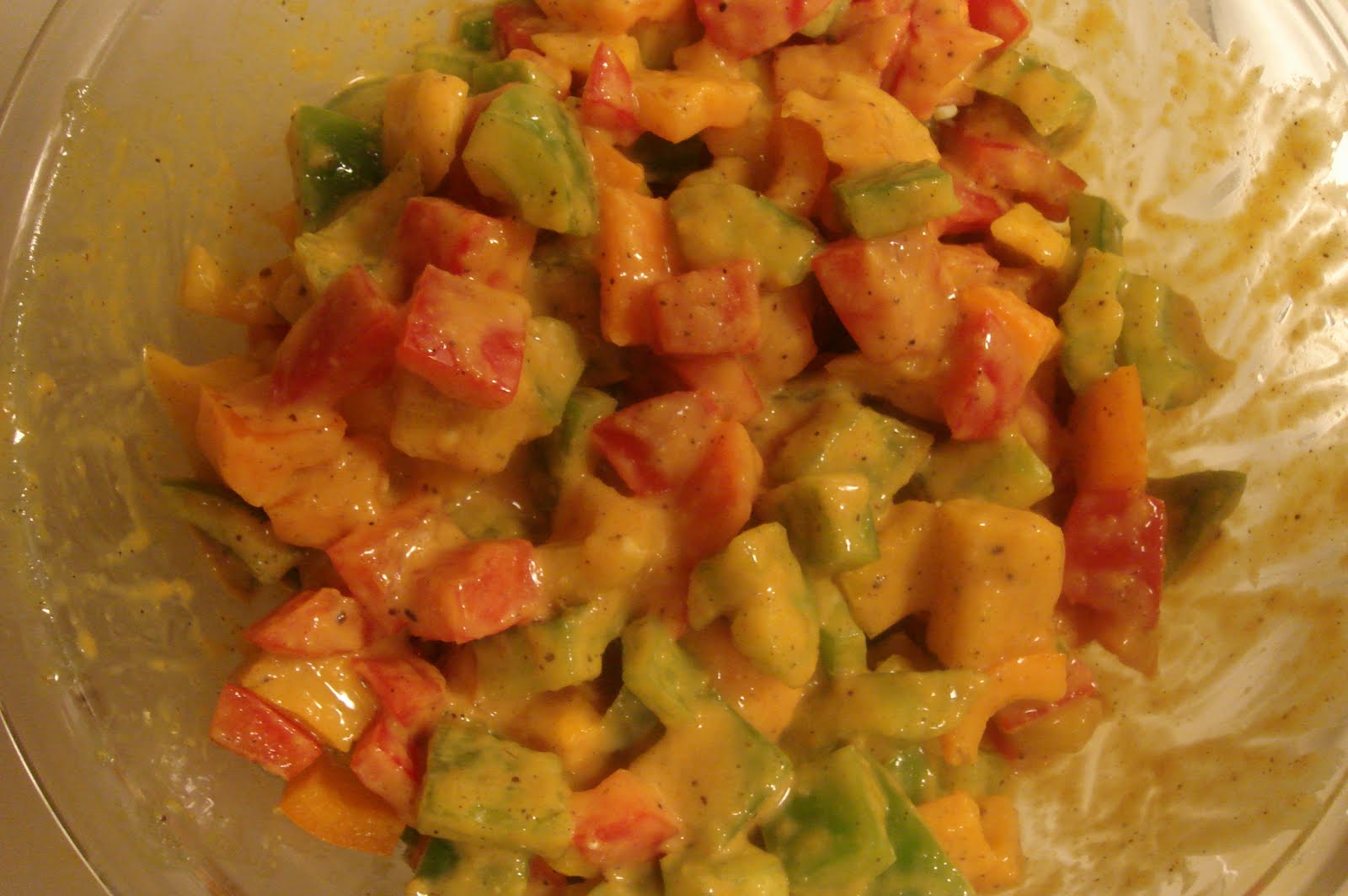 Refrigerate both for 3-4 hours or overnight.
After tofu and peppers are done marinating, fry onion and garlic and set aside.
In a non-stick pan, fry up the tofu. Place tofu cubes in the pan and cook until one side is brown and then carefully turn the tofu over until it is firm and browned. Try not to turn it too often or the tofu will break. Also just put one layer at a time and make sure at least one side of a piece of tofu is touching the bottom of the pan – no overlapping. Depending on how much tofu, you may have to do a few batches. It gets kind of messy too so wear an apron:)
In another pan, fry up the peppers until cooked through.
Toss all of the ingredients together in a dish. Mix in some cilantro and a few squeezes of lemon. Add salt to taste.
*I'm sure baking also would work. Just use parchment paper when you do this so it does not stick.
Posted in :
Appetizers
,
Autumn
,
Curry
,
Dinner
,
Gluten-Free
,
North Indian
,
Recipes Index
,
Sides
,
Summer
,
Vegan
,
Vegetarian
,
Winter