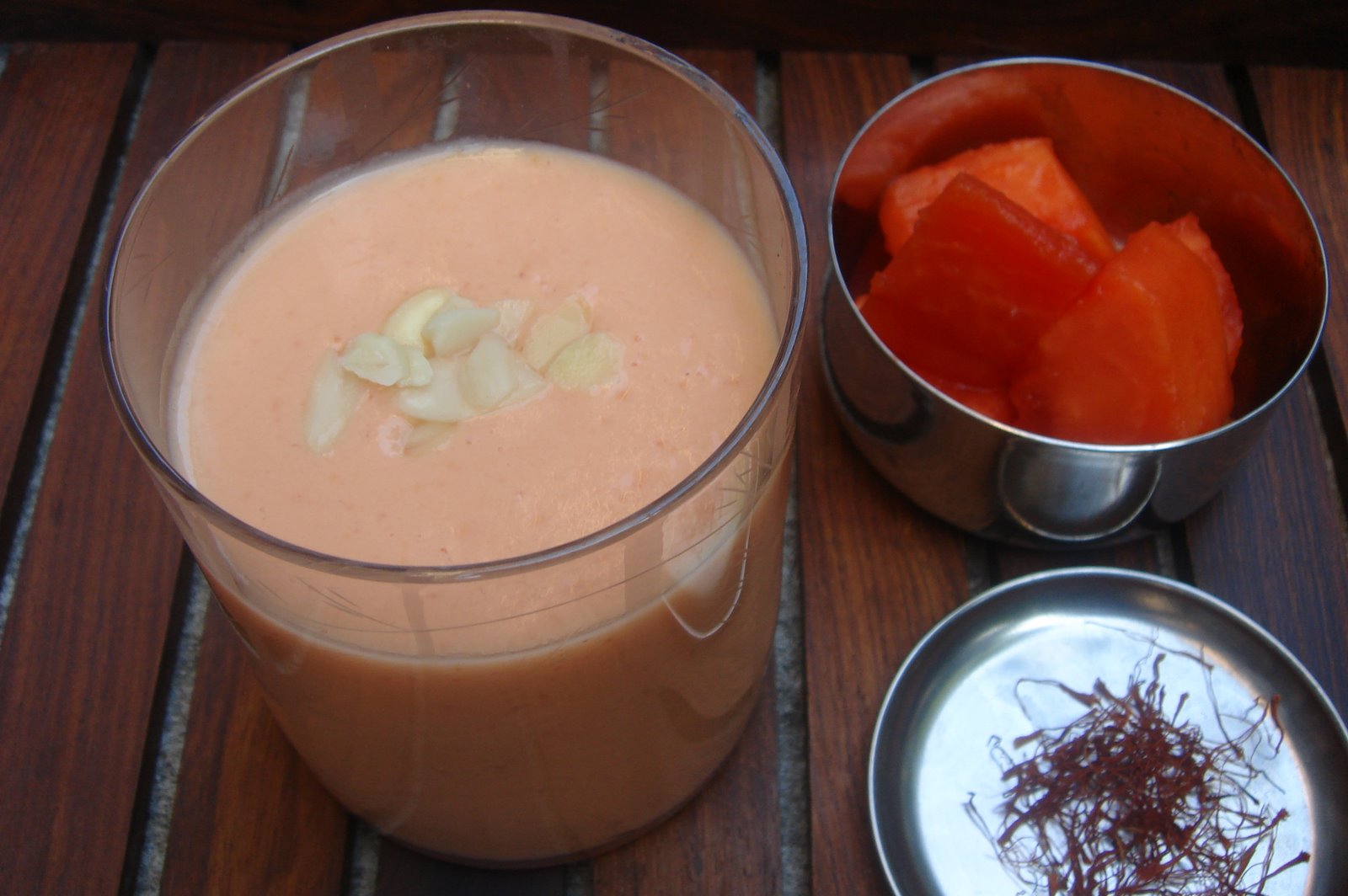 So I have been eating loads of papaya because it's supposed to be really good for neutralizing acid in the stomach. I used to actually hate the fruit, but after eating it everyday from my parent's tree in India during visits, I learned to love it. I think it probably had a lot to do with how nicely my father cuts papaya. He takes such great care to peel the fruit so that hardly any of it is wasted and then he cuts it into such neat pieces. Its also hard to resist because I see how much he enjoys eating it himself.
I thought that papaya would be a really nice substitute for mango in a lassi and I also wanted to incorporate other ingredients that help with acidity like honey and banana, but it just didn't suit my taste. The saffron I included does not help to neutralize acid, but apparently it helps with balding for those of you who are looking for the miracle spice! I wanted it to taste good so bad but it was just so bad. It may have been improved if I put some sugar in there too, but I think I'm going to stick to mangos. For those who may like it, I am including the recipe:
Papaya Lassi
Ingredients:
1 cup of cubed papaya
1 cup of yogurt
handful of ice
strand of saffron
3 teaspoons of honey
half a banana
Method:
You just put all the ingredients in a blender until smooth. I topped it with sliced almonds.